Christmas in Italy!
By

Date

December 10, 2021
Italy is at its most magical during the Christmas season. From the twinkling lights to the Christmas markets to roasted chestnuts and other seasonal delights, there is no better place to be than Italy during the holiday season!
How Long the Celebrations Last
In Italy, Christmas spirit abounds from December 8th through January 6th, meaning that the festive season lasts for nearly a month. December 8th is the Feast of the Immaculate Conception and marks the official beginning of the holiday season. Italians typically mount their Christmas trees and begin decorating and setting up their Presepe (traditional Italian nativity scenes) on December 8th, kicking off the festivities. The holiday season does not end until January 6th, when Italians celebrate the Feast of the Epiphany, a national public holiday for Italy.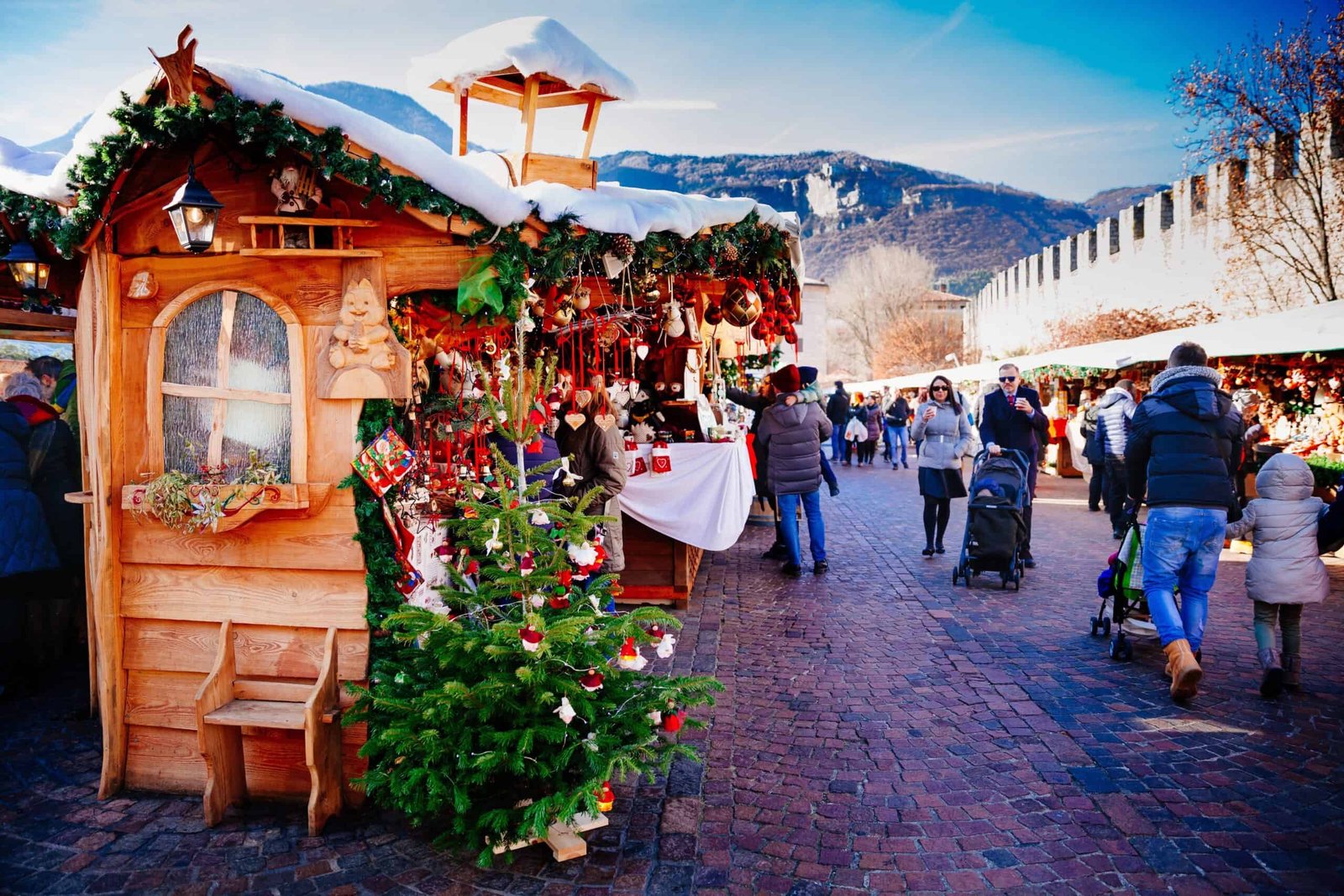 Festive Markets
Italian Christmas markets are nothing short of spectacular. With live music, ice skating, stalls selling roasted chestnuts and life-sized nativity scenes, there is nothing more festive than an Italian Christmas market. Seasonal markets open throughout the country for the holiday season, offering local handicrafts, festive gifts, seasonal food and wine and Yuletide spirit. The markets can range from intimate and quaint to big and grand, bustling with activity and holiday shoppers. Be sure to visit Florence's Piazza Santa Croce for its German Christmas market, which features over 50 open-air stalls filled with Christmas wares. The markets of Bolzano, Merano, and Brixen (Bressanone) in Italy's Trentino-Alto Adige region are equally magnificent, set against a snowy Alpine backdrop for a true "winter wonderland" experience.
Seasonal Eats
Seasonal delicacies vary from region to region in Italy. The northern territories – like Piemonte – favor a heartier, richer cuisine, while southern Italy tends toward lighter fare. Central Italy is known for a more rustic approach to gastronomy, celebrated for their "cucina povera" or "cooking of the poor" tradition, fashioning delicious dishes from simple ingredients. There is no one traditional Christmas meal in Italy – every region has their own traditions and specialties.
The North
The delicious (and iconic!) traditional Italian Christmas breads (Panettone and Pandoro) originated in the north. Panettone comes from the region of Lombardia, while Pandoro is of Veronese origin. These sweet, festive breads – made from a fluffy, eggy dough – are typically bought as opposed to baked in the home. They are often dressed up with Christmas bows and given as holiday gifts.
Central Italy
In Tuscany, crostini di fegatini (toasted bread with chicken liver pate) is a must on the Christmas dinner table (or any important family gathering, for that matter). In Rome, traditional dishes include Stracciatella alla Romana (Roman Egg Drop Soup), lasagna, and meat courses, like roasted lamb with potatoes.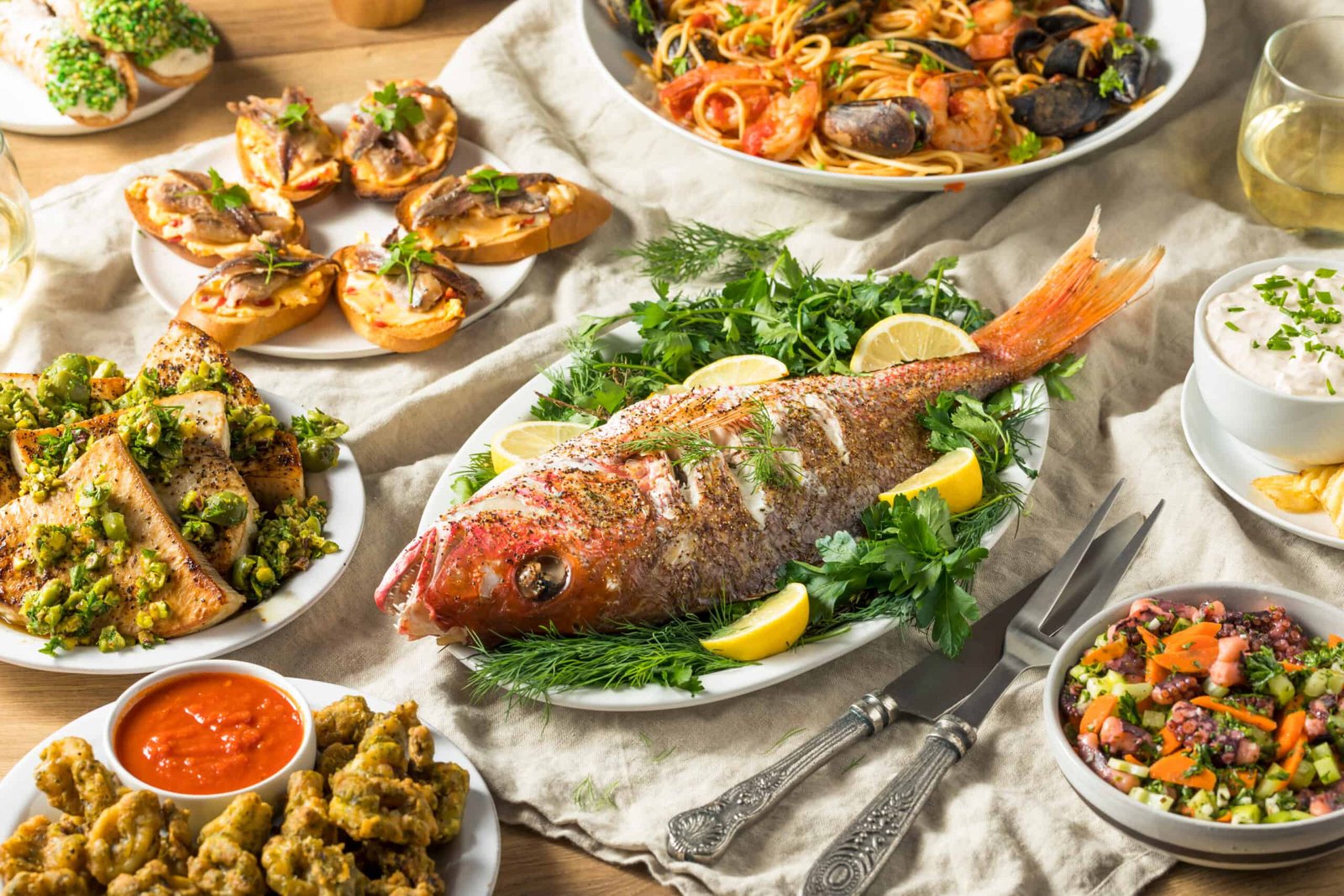 The South
Seafood is the star of holiday gastronomy in the south. In fact, it is thought that the "Feast of Seven Fishes" Christmas Eve tradition originated in southern Italy (involving a feast of seven different seafood dishes, or one or two types of fish prepared seven different ways). Grilled eel and cuccidati (Sicilian fig cookies, also known as buccellati) are also holiday favorites.
Christmas Traditions
Italians have their own unique Christmas traditions. The season is full of festivities and fun, but it is also a time for family and religious observance. The Presepe or il presepio (the Nativity) is a big family tradition in Italy. Families construct their nativity scenes with care, selecting handcrafted figures and props from shops and local markets. Some presepi are especially elaborate, featuring mechanical moving parts, running water, twinkling lights, or landscapes dotted with windmills, waterfalls, or ponds. Traditionally, Baby Jesus is not placed in the Presepe until the 24th of December, and the three wise men are not added until the 6th of January, the Feast of the Epiphany.
Buon Natale!