Madonnelle in Italy (Street Shrines)
By

Date

December 17, 2021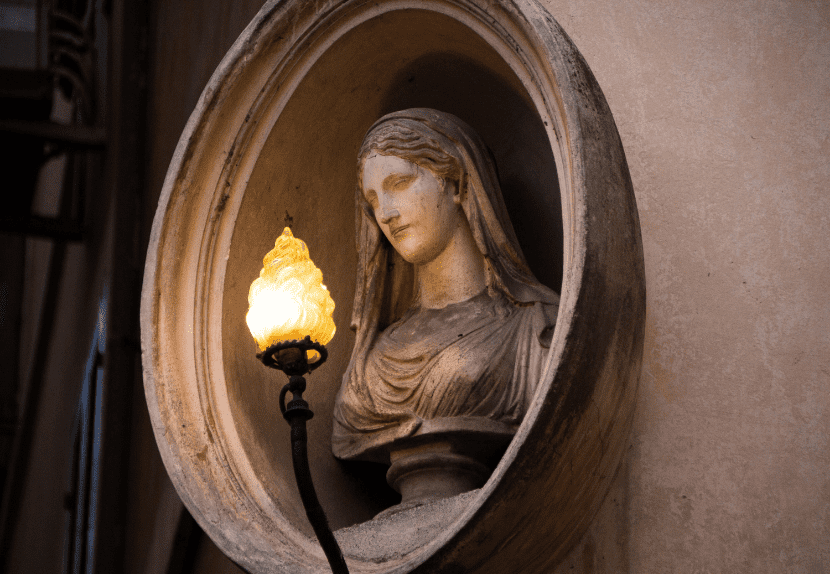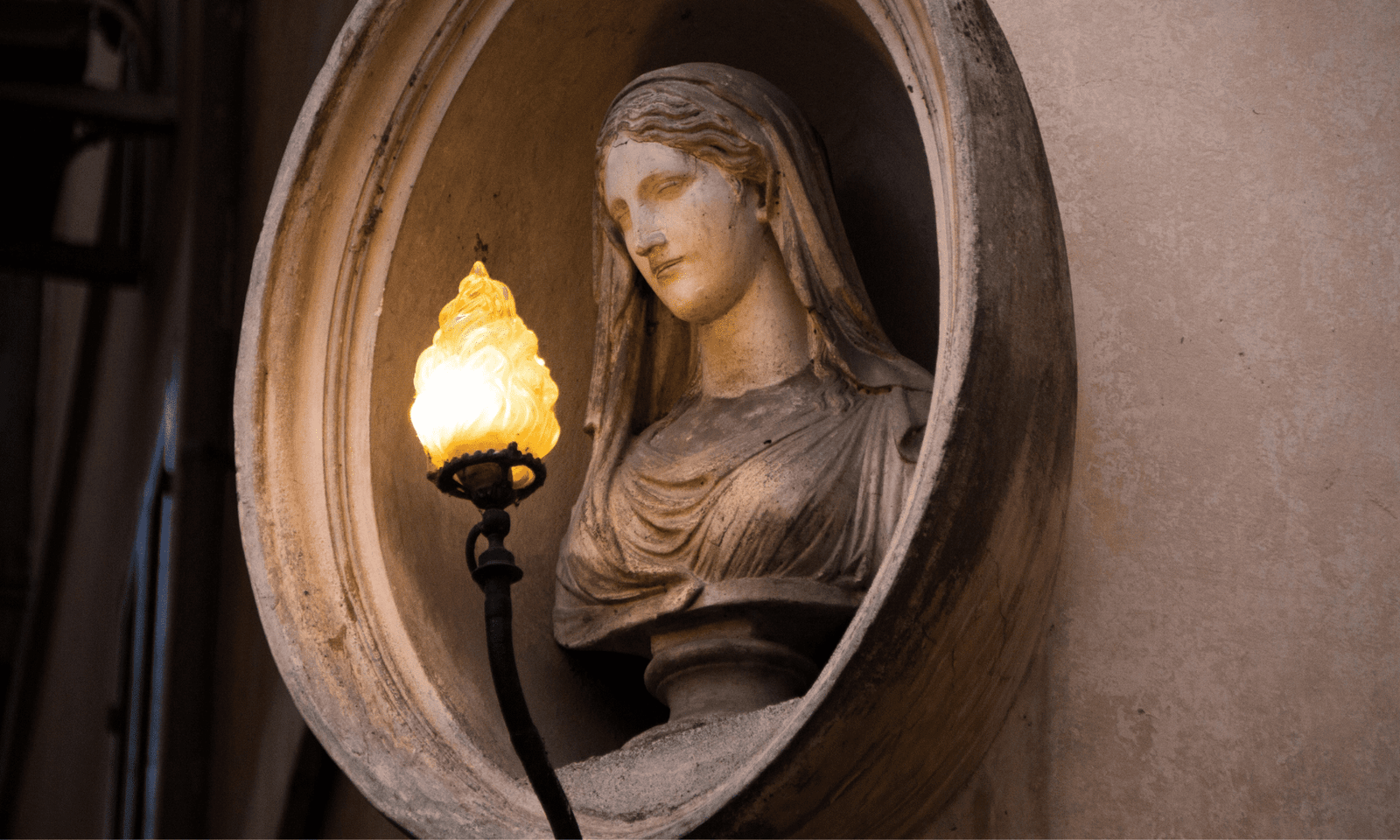 Ancient Origins
Italian Madonnelle – or street shrines – can trace their origins as far back as ancient Rome. The tradition began with ancient lares (paintings or statues of domestic Roman deities) placed at crossroads (or compita) to guard passersby. Roman legend held that demons from the underworld would crawl out of the depths of Tartarus to haunt pedestrians in the evenings, and the lares were meant to provide protection and fend off evil spirits. When Rome converted to Christianity and pagan practices began to decline, the lares were replaced with Madonnelle, miniature street shrines devoted to the Virgin Mary.
A Civic and Spiritual Function
Today, Rome is home to thousands of Madonnelle. You can find them presiding over street corners and intersections, gazing down at wayfarers with watchful eyes. While typical Madonna imagery often features the Virgin gazing down at the Christ Child, Baby Jesus is notably absent from most Madonnelle. Instead, the Madonna stares directly out at the viewer for a more intimate (and perhaps more confrontational) experience. This is possibly because the Madonnelle serve a civic as well as a spiritual function. While they are meant to inspire devotion and guard against evil, the Madonnelle also serve to remind passersby of their civic duties and to warn against committing crimes (Mother Mary is watching!). Popular belief holds that civilians are less likely to sin or partake in illegal activities when they spot a Madonnella on a street corner.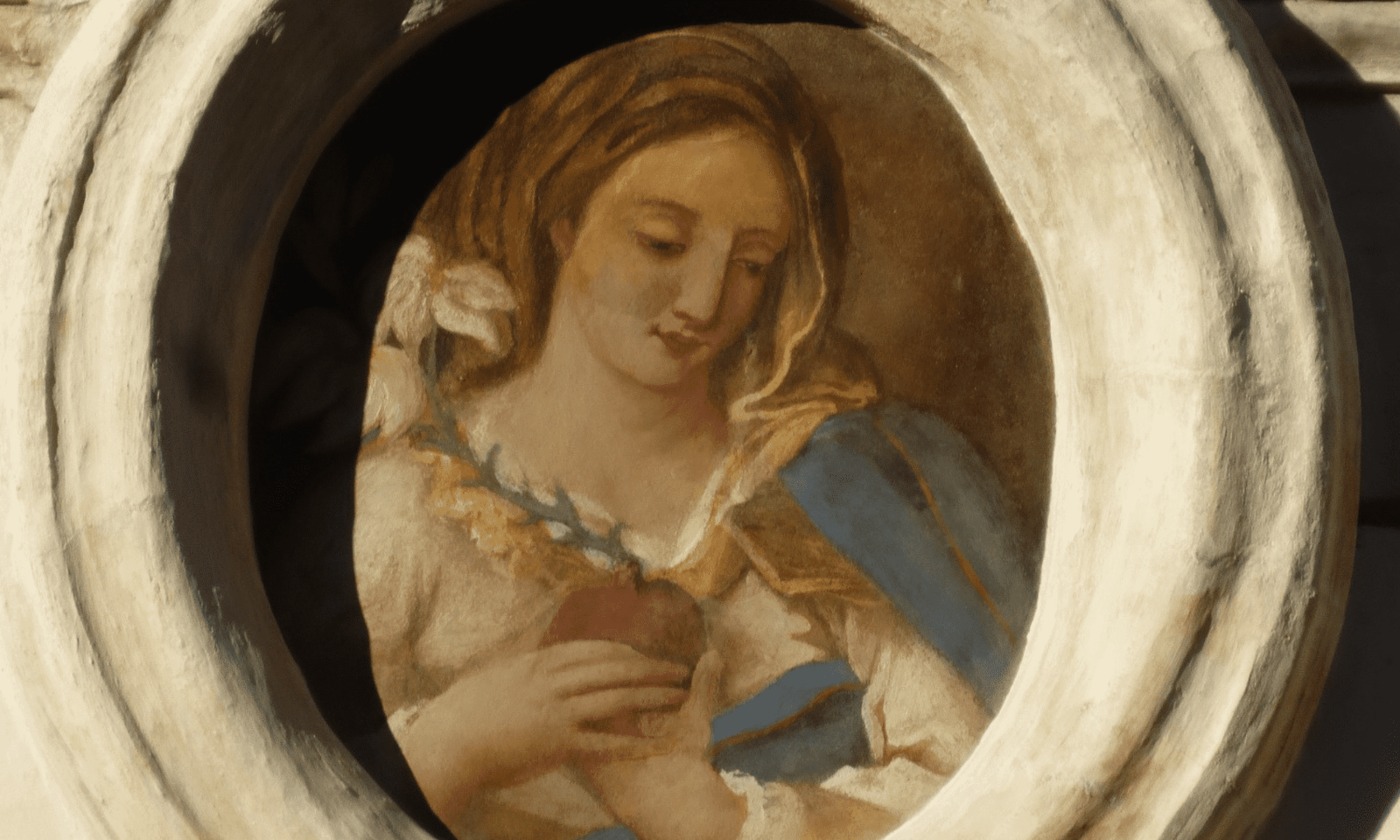 A Range of Styles
Madonnelle range from simple prints to dazzlingly elaborate installations. They are part of what make Rome a plein-air or open-air museum – they are among the many free decorative attractions lining the streets, meant for the delight of any pair of wandering eyes. A typical Madonnella features a figurine of the Virgin beneath a metal canopy to protect it from the elements, but Madonnelle can range from prints, paintings, and mosaics to wooden, marble, or terracotta statues, often enclosed in a frame or temple-like structure. Many Madonnelle often feature a shelf at the base, where candles or votive offerings can be placed.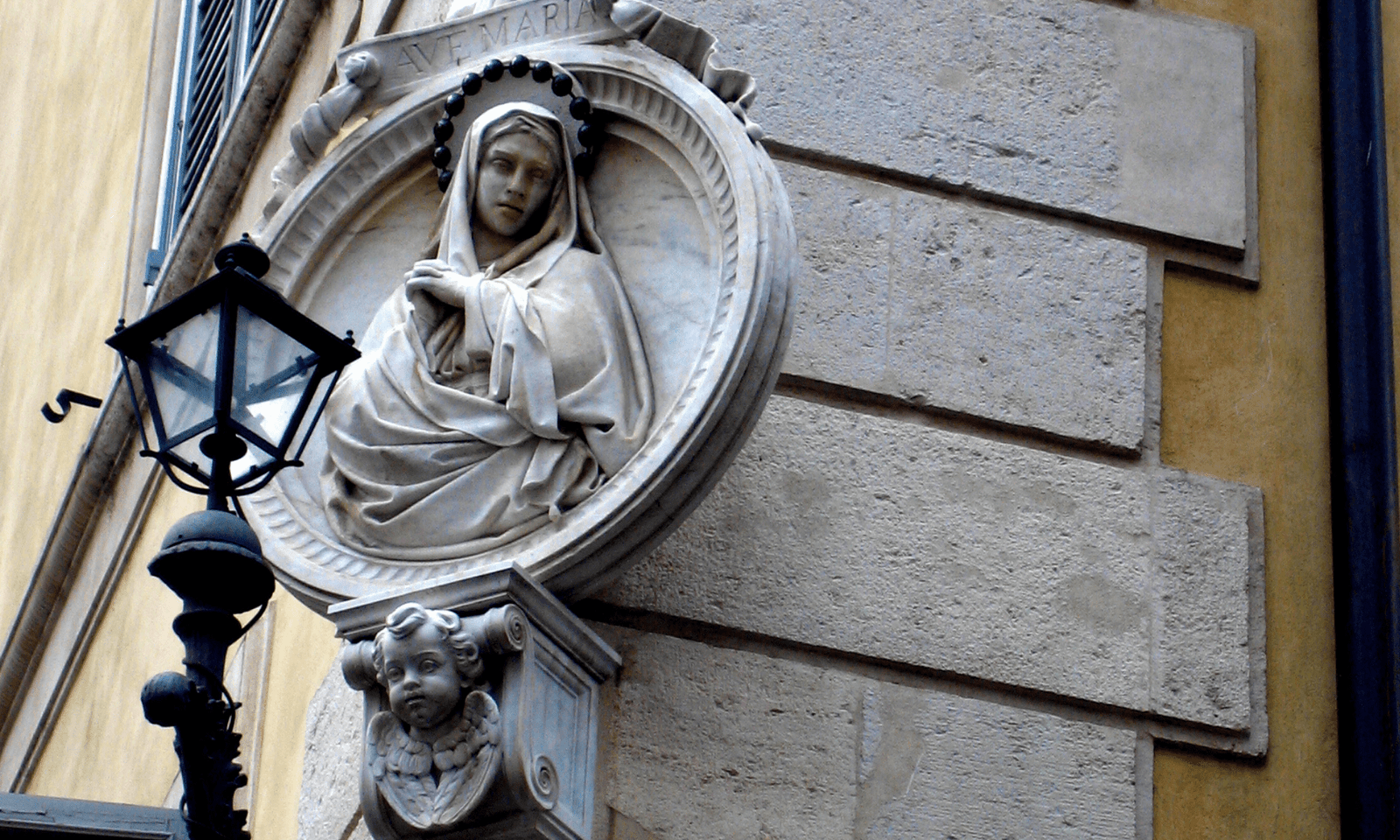 A Miraculous Nature
Various miracles have been attributed to the presence of the Madonnelle. Passersby have claimed to see the Madonnelle shed tears or blood, bring dead flowers back to life, or even take vengeance upon those who dare to vandalize the street shrines. Some Madonnelle have been involved in even more spectacular supernatural occurrences, such as the Madonna of the Lantern, located at the base of a church near Rome's Tiber River. When the river flooded in 1577, completely submerging the surrounding town, the lantern in front of the shrine is said to have kept burning even underwater. Another miraculous occurrence featuring the Madonnelle happened in 1796, when pedestrians reported that several Madonnelle had been seen moving their eyes, observing civilians on their daily outings.
While they are particularly numerous in Rome, Madonnelle are not exclusive to the Eternal City. They can be found throughout Italy, decorating Italian cities, villages, and towns alike.
Keep an eye out for the Madonnelle!