Dr. Rocky's Book: Brunelleschi's Basilica
The Building of Santo Spirito in Florence
Brunelleschi's basilica of Santo Spirito in Florence was not only a product of creative genius, but also of communal bureaucracy, socio-economic traditions, human and financial resources, factionalism, and rivalry. This complex network of forces behind the monument serves as testimony to the determination and capacity of Renaissance Florentines to actualize the creative ideas of the extraordinary artists and architects who were transforming the profile of the city. Moreover, it reveals that the labor, spirit, and energy of those human beings who were building Renaissance Florence were just as important to its manufacture as the brick, stone and wood used to build it.
By investigating those aspects that defined the building tradition of the Renaissance – the architect, the Opera (building committee), the quartiere (neighborhood), the cantiere (worksite and workforce) – we discover that behind a great monument lies a monumental account of collective human achievement.
Published: September 2020 | Author: Rocky Ruggiero, Ph.D. | Price: $45 + shipping
BRINGING YOU TO
ITALY

& ITALY TO YOU
Our company offers opportunities for educational travel to various cities throughout Italy. In North America, we offer customized lectures in art and architectural history, cultural events and educational seminars. You can also learn about the beauty of Italian art and history in the comfort of your own home with our online videos, blogs and podcasts.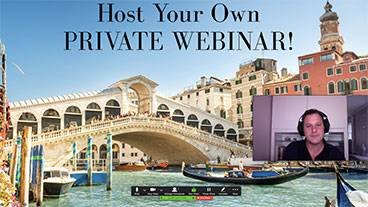 Organize your own private virtual lecture with Dr. Rocky for corporate settings, cultural/ religious associations, friends, family. Choose from a wide variety of lecture themes and schedule at your convenience.
Don't miss the opportunity to pursue your passion for Italian art, history and culture by registering for an online course. You can't imagine how much fun learning can be with me!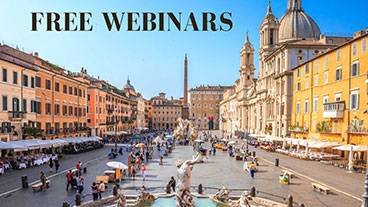 Education meets entertainment when Dr. Rocky brings the art, history, and culture of Italy right into your living room. Register now, then sit back and enjoy the show!