Bella Roma
Posted by

Date

August 23, 2017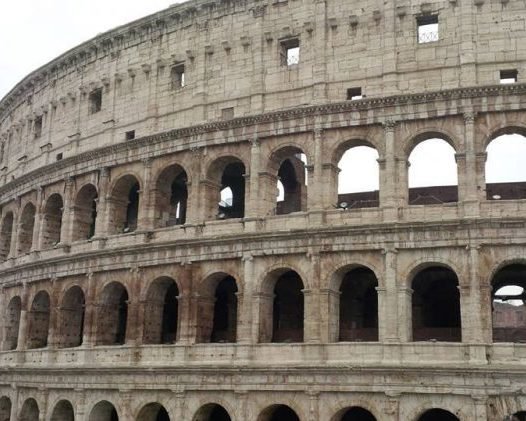 Years ago, just weeks before I met my wife Emilie, and after 10 years of living in Florence, Italy, I came very close to moving to my favorite city in the world – Rome. Rome is the starting point of southern Italy, and as a terrone, as rural "earthy" southern Italians are derogatorily called, I felt much more at home with the dialect, temperate climate and animated demeanor of the "Eternal City". Moreover, Rome is a real city. With a population of nearly 4 million people, the energy, size and chaos of the nation's capital was a far cry from the "medieval Disneyland" of Florence where, not only is the population one-tenth that of Rome, but also where, much to the relief of tourists visiting the city after Rome and on-route to Venice, everything is within walking distance. I love the hectic pulse of Rome – the head-spinning traffic, the incessant honking, the almost daily political protests, the visit of some significant head of state, the movie premier, the opera, the non la puoi perdere ("you can't miss") art exhibit. Every time I went to Rome, which was almost weekly, there was always something big going on.
But what I also love is that hidden within the midst of all this functional pandemonium was some of the world's greatest art, architecture and history. Strolling past the Colosseum and Roman Forum still gives me goose bumps. Such monuments testify to the city's credo – "once we were Romans", and once (as hard as it is to believe) they ruled nearly half of the known world. But, there is also "Papal Rome", with the magnificent papal palaces, piazzas, and fountains such as the Palazzo Doria-Pamphili and its adjacent Piazza Navona with Bernini's spectacular "Four Rivers Fountain". Or Pope Paul V's Baroque pleasure palace – the Villa Borghese – that contains what I like to describe as, piece for piece, the most impressive art collection in the world. The Trevi fountain and Spanish Steps by night are magical; as is the romantic mystery of those ivy-covered dark streets.
And then there is the food… my God! Fettucini "Alfredo", spaghetti all carbonara, tonnarelli cacio e pepe, and the one dish I make sure to eat every time I am in Rome, bucatini all'amatriciana. I also believe that only two places in the world really know how to cook lamb are the Greece and Rome. The Romans call it abbacchio (not agnello as Italians do). Rome is also the place to explore the wonderful world of artichokes! Either alla Romana (sautéed in olive oil, garlic, chili pepper and mint leaves) or alla giudia ("Jewish style"), which means deep-fried and as scrumptious as they are pretty. And being so close to the sea, fresh fish is always readily available. Sometimes a simple plate of spaghetti alle vongole ("with clams") with a glass of local Frascati wine will do…
But then I wondered… if I lived in Rome, would all the craziness tarnish the magic? Believing it would, I decided to stay in Florence. I would keep Rome as my mistress (my wife loves that metaphor!). I would visit her frequently, but would always return home to Florence; thus maintaining the mystery and excitement. Ten years later our relationship is still perfect!
Come and enjoy the magic of Rome for yourselves during our upcoming program "Rome: the Eternal City" from Oct. 7-11, 2017!