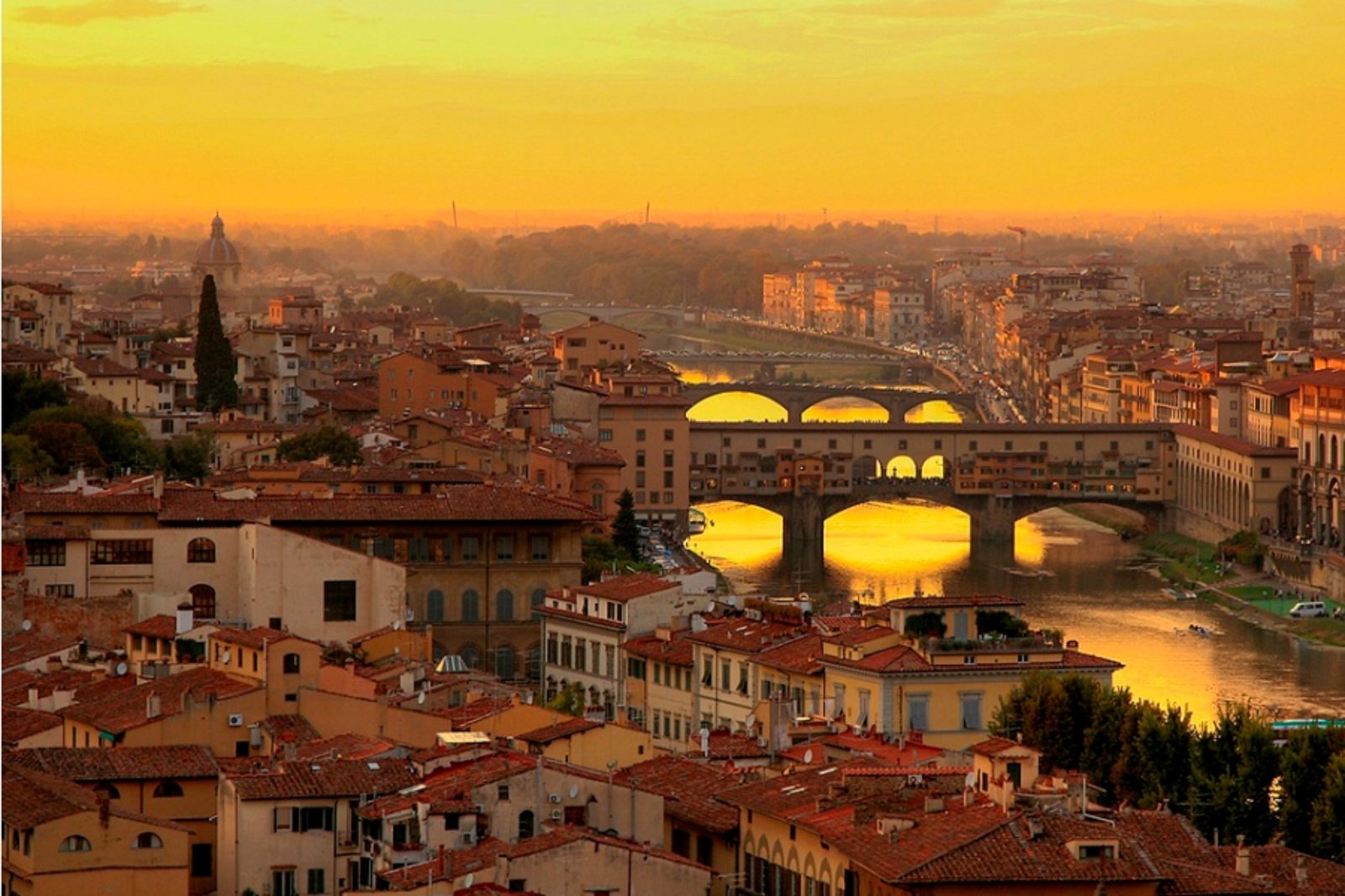 Our upcoming fall program "The Age of Genius" will take place in Florence from October 2-6, 2017, and will explore those extraordinary artists and patrons who virtually invented the Renaissance. Beginning with Masaccio, who was the first painter to apply linear perspective to painting in his fresco of the Holy Trinity in Santa Maria Novella, to the sublime masterpieces by Raphael in the Pitti Palace collection, through to the eclectic and often bizarre paintings of the Mannerists, we will explore the development of painting in Florence over the course of a century.
Yet, the great art and architecture of the Renaissance would not have been possible without the patronage of those persons and institutions who sought to produce beauty to celebrate both God and themselves. No other family in history exploited this role better than the Medici. By examining their religious, domestic and commercial patronage at San Lorenzo, San Marco and their own homonymous palace, we shall learn how the Medici used art, architecture and artists of the caliber of Brunelleschi, Fra Angelico, Michelozzo and Donatello to their own ambitious ends.
Beyond Florence, this program also includes a day trip to the great city of Siena, which was Florence's main political, economic and artistic rival in the first half of the 14th century. Artists such as Duccio, Simone Martini and Ambrogio Lorenzetti were members of Europe's most important school of painting; while the architecture in Siena reflects the city's international importance and civic pride. Our visit will examine the religious and civic art and architecture in Siena in order to understand the city's unique beauty and rivalry with Florence.
Moreover, there is no better time to be in Tuscany than in the fall. Temperatures drop, crowds dwindle, and the Tuscan country comes into bloom. The vendemmia or "grape harvest" takes place in September, and we are usually trying the vino novello or "new wine" by late October. Olives trees are ripe for the picking, and Tuscans begin harvesting earlier than just about everyone else in Italy, usually in November. Porcini mushrooms also abound in their peak season. But most importantly (at least for me) the first white truffles begin to appear by October.
So come enjoy the beauty, history and flavors of Florence and Tuscany with us!