Episode 46: Pisa – The Leaning Tower of Pisa
Episode Info:
This episode explores the great Romanesque architectural monuments of the Tuscan city of Pisa. From its majestic marble cathedral, to its elegant circular baptistry, to what I like to call the greatest architectural disaster since Babylon – the leaning tower, Pisa is home to some of the greatest architecture of the Middle Ages.
View Transcript
Buongiorno, I'm Dr. Rocky Ruggiero join me in rebuilding the Renaissance and making art and history come to life.
Welcome to the Rebuilding The Renaissance podcast, your guide to the art and history of Italy from the glory of Rome to the magnificence of the Renaissance. Now here's your host, Dr. Rocky Ruggiero.
Buongiorno everyone! I have the great displeasure today to discuss the great monuments in the Tuscan city of Pisa. I say displeasure facetiously because as a Florentine, I am morally obligated to publicly proclaim my displeasure for the city of Pisa. I'm not certain if I have introduced this expression to you yet, but one that you hear very often throughout Tuscany, but also in Florence is, "Better a death in the family than a Pisan on your doorstep." Consider that the Lucchese or the people from Lucca claim authorship of this particular phrase, but then so too do the Livornese or the people of Livorno the great southwestern port town of Tuscany. But, the Florentine's have sort of made the expression their own, "Better a death in the family than a Pisan on your doorstep." To which the Pisan's respond, "che Dio ti accentata, that God grant your wish," in other words, that someone in your family actually die.
So obviously this is kind of deep rooted hate and discussed between peoples of various cities. In fact, not certain if we've discussed the various hate triangles throughout Tuscany, so that Florence hates Pisa just as much as Florence hates Siena. Then of course, you have the minor hate triangle, so that Pisa hates Lucca as much as it hates Florence, Siena hates Arezzo as much as it hates Florence as well. So, much of what was going on in the middle ages was a type of nationalistic competition between these various city states because remember, not only were they cities, they were also sovereign countries, and that's what the word city-state actually means. Now, because of this great rivalry between them, the river Arno, which we discussed in my podcast about the Ponte Vecchio, about the bridge that actually spans the narrowest point of that river flowing through Florence. Well, after it passes through Florence, it continues to flow west, eventually making its way through the city of Pisa, and draining into the Mediterranean, specifically the Tyrrhenian Sea.
So, one of the great pastimes in Florence is to urinate in the Arno, because we send that urine down to our Pisan cousins. Now, another important Florentine tradition, one that I invite all of you to examine and look into firsthand, is to essentially tell the world just how crappy Pisa is. And, the way the Florentine's do this, is by writing the words Pisa and merda, M-E-R-D-A, everywhere they can. Pisa of course, is the name of the city merda translates into English as, defecation. Now, I know there are some young people listening to these podcasts, so I'll refrain from using the vulgar expression, but I think you all know what it is. But, for the youngest listening to these podcasts, the expression would be Pisa poop. These words appear all over highway signs and traffic signs throughout Italy. Not just Tuscany, but Italy at soccer stadium, right? When you see games going on, you'll often see banners going up randomly. Even if Florence is not playing Pisa, they will be playing Real Madrid, and a banner goes up saying, "Pisa merda." You'll see it tattooed onto people's bodies written on… And I'm not kidding here, written on the great wall of China. written at the top of Machu Picchu.
In fact, if you're interested in this phenomenon of Florentine's traveling the world, if Florentine's entered into space, they would probably somehow tell the rest of the universe that Pisa is merda as well. In fact, if you want to look further into this, you can go onto the website which I find absolutely hilarious, pisamerda.com. My favorite image on this particular website is a scuba diver who has assembled the words, Pisa and merda, in large stones at the bottom of some body of water. You can't make out what it is, and then she's off to the side with her thumbs raised up in celebration for this particular fact.
Pisa and merda, which sort of sums up if you will, the light motif of this particular podcast, but let's get back to the academic portion of all this, we've had our fun. Now I mentioned in an earlier podcast that when you visit a European city, you can pretty much put your finger on the pulse of that city's economic history by figuring out when they build their cathedral. You do not undertake the construction of such a massive monument, unless you have the finances to back it up. We know that Siena cathedral was built beginning in the year 1226. You may remember my previous podcasts, we know that Florence cathedral was built 70 years later, beginning in the year 1296. Well, the earliest of all, the earliest of the great cathedrals in Tuscany, is in fact the one in Pisa, where construction began in the year 1063 AD, so the middle of the 11th century.
The reason Pisa built their cathedral at this particular point was because in the 11th century, Pisa was perhaps the predominant navel or maritime power in the entire Mediterranean. The only city that could really rival Pisa at this point was Venice. When we get to my podcasts about Venice, you'll understand what a superpower Venice actually was. Will Pisa was just as important controlling essentially the entire Western Mediterranean and their moment of grace if you will, was when Pisa decided to add its fleet onto a kind of crusade, not an official crusade, but a campaign on the part of King Roger the first, a Norman King, Norman as in Normandy, who decided to rid Sicily of the Saracens. Now, Saracens came from a part of the world called Tunisia today, and they controlled Sicily. So Roger the first took it upon himself to lead an army down and free the now Italian island of Saracen rule. And, the Pisans participated in this military campaign and made so much money essentially from loot, treasure that they took from the military campaign.
Now, this all happened in the year 1062. One year later in 1063, they begin the construction of their cathedral. Now building in the 11th century means that Pisa cathedral is a Romanesque style structure. You may remember back to my, Put it in a Box, my podcast about the different historical and art historical terms and or period. So art and architecture produced between the years 900 and 1200 AD approximately, right? This is not written in stone is Romanesque art and architecture as its name would suggest largely inspired by Roman. Not necessarily classical per se, because Romanesque architecture doesn't follow the rules of proportion and ratio and harmony that classical architecture does, but it does borrow the forms and Pisa cathedral is no different. It is dedicated like nearly all Tuscan cathedrals, Santa Maria dell'assunta, or Saint Mary of the assumption. Pisa cathedral has a Latin cross plan, so a lower case letter T, that is the two arms not intersecting centrally.
It is an easted church and we've already discussed how if churches could, churches would have their altars facing east. And, the building material is essentially a combination of white marble, not surprisingly because again, the quarries of Carrara are so close to Pisa, it makes sense that this is the material with which they would build. But, you'll also see some tufa stones thrown in there when repairs were made in subsequent centuries. Now, we'll work our way into the cathedral. In fact, as you're walking around Pisa cathedral, one of the things that you see rather randomly is this sort of scattering of fragments of Latin words. Inscriptions into marble blocks sometimes are upside down sometimes are backwards, and what these are, are essentially spogliae. They are architectural spoils taken from ancient Roman monuments from places like Sardinia and Sicily, which the Pisans control, and they brought it back and then incorporated into their cathedral. Again, like in my last podcast about Florence baptistry, the recycling of ancient materials, or the use of spogliae, S-P-O-G-L-I-A-E, was a common characteristic of Romanesque art and architecture and was intended to add prestige to the building. Not to be cheap in not buying their own materials, but obviously by incorporating materials from the greatest of civilizations by adding onto the importance of the structure.
When you look at the front of Pisa cathedral, that facade, which is really one of the most important Romanesque architectural structures in Tuscany, it really does do what it's supposed to. When you look at a church facade, and I get most of you probably don't spend much of your free time pondering upon the function or meaning of a church facade, but if you do, essentially the function of a facade is to prepare the visitor for what he will find behind it. In other words, a facade sums up in 2D what the church is in 3D just behind it. That's exactly what Pisa cathedral facade does, where essentially the lowest level of the facade consists of what we call a blind arcade. In other words, when arches are attached to a wall and they are a series of arches or an arcade. When a series of arches is attached to a wall, we call it a blind arcade, which is punctured in three points, a central portion, and then two lateral with doors, and so setting you up essentially for this traditional central nave and side aisles, right? Which to be perfectly honest, once we get inside you'll see is not perfectly accurate, but it does at least indicate that there is a largest central aisle.
Above this blind arcade are a series of super imposed arcades, in other words, series of arches running across, they're much smaller arches, but they are rounded in shape, so doing arches the way the Romans did. You'll notice that the column colors and column capitals vary throughout these various arcades on different levels. This is something typical of Romanesque as well, it's called the varieties, the variety that we see because they don't necessarily like uniformity and symmetry and what they do. What they like instead, is mixing up decorative elements. So, you have a series of these super-imposed arcades, which because they're projecting off the wall, we might also call loggia. Then, up to the top where you have this sort of triangular pediment marking the very top, which of course is inspired by Greek or Roman temple fronts as well.
If you're looking at that facade, just note the sheer quantity of sculptural decoration, every little bit of it, the columns, everything articulated in some extraordinary, sometimes just colored marble itself. It's again, preparing us for what we find when we walk through the door. What we find when we walk through the door is a cathedral, which is Latin cross in plan, but interestingly is divided up into five aisles. So we have the central widest, the nave, but then we have two flanking side side aisles to either side. In other words, not nave and side aisle, and side aisle, nave and then two side aisles to each side. Essentially, seeing through the real purpose of what we call the basilica plan. The basilica was invented by Romans to build large buildings and to easily overcome a building limitation in the lee, which was the naturally occurring heights of trees, we don't have California Redwood trees. So, the trees that we do have, only could span a certain width, and so buildings were kind of limited. Unless of course, you span that width, and then add on independent roofs over the flanking side aisle.
So technically, with the basilica, you could have three aisles, you could have five aisles, you could have seven aisles, you could just keep adding on as you wish, and that's exactly what you see. The colonnades dividing the aisles, are mainly made up of ancient materials. The actual columns themselves, you see mainly granite columns taken as booty, and spogliae from Roman sites, and the capitals that cover them. Also, ancient Roman, a majority of them quite beautiful Corinthian columns, and those columns in turn supporting rounded arches, right? Making our way down the nave, and then above the rounded arches, a motronaium. So just like in Florence baptistry where we had the women's gallery up top, so too inside of Pisa cathedral, do we have a motronaium, or women's scout. As we proceed down towards the back of the church towards the apse, if you remember, A-P-S-E, which is where the altar is located, what you find is that in the half dome or the conch of the apse, is a mosaic.
I mentioned that mosaic was the preferred medium of decoration for Romanesque buildings, mainly because the mosaic is able to exploit the limited amount of illumination that is allowed to enter into these low thick walls and small windowed Romanesque structures. The mosaic that you find in Pisa Baptistry, is one that has been attributed to the great late 13th century painter Cimabue. The attribution is questionable, but his name is usually associated with it. What you have in the mosaic is this large Pantocrator, or omnipotent figure of Jesus Christ, not that dissimilar from the one that we saw in the mosaics on the ceiling of Florence baptistry. Then, to one side of Jesus, we have the Virgin Mary to whom the cathedral is dedicated, and to the other side of Jesus we have the figure of St. John, the beloved apostle, who was the only apostle, pardon the pun, who stuck it out with Jesus at the crucifixion.
Very beautiful cathedral, and in fact, as you're heading down to that area, you'll notice to your left-hand side, this large octagonal marble stand raised up on a series of columns, which is the great Gothic palpate designed by the sculpture Giovanni Pisano, who we met in Siena. Pisano was the original architect of Siena cathedral facade who actually left halfway through the project. Well, Pisano is an extraordinary sculptor and perhaps his most celebrated work of sculpture is the relief sculptures on that particular pulpit carved in the year 1302. In fact, in my next podcast we'll be discussing the pulpit in the baptistry of Pisa, which was carved by Giovanni's father whose name was Nicola Pisano, instead we'll talk about the earlier piece.
Okay, we head out of the Pisa cathedral, and the other great monument in Pisa is that circular building situated directly in front, which is the baptistry. So just like in Florence, we have a situation where the baptistry is in an anterior position. It is circular, so just like Florence cathedral, this idea of centrality, it is articulated on all four of its principal sides with doors north, south, east, west, all punctured with portals that accommodate doors. Although, the interesting thing inside of Pisa Baptistry is that the dunking pool, the full immersion dunking font, if you will, is still located there just like the one that used to be influenced baptistry, but was dismantled in the 18th century in Pisa Baptistry. Instead, you will find this large octagonal dunking pool, which is where baptisms once occurred. Consider again, that these Romanesque baptistries are so old that they look more like early Christian baptistries, where people being baptized were usually adults who were converting to Christianity, not infants. Of course, when the church maintained that baptism was it prerequisite for entering into paradise, then the age of people being baptized dropped all the way down to newborns. You usually baptized within minutes of being born because infant mortality was so high that obviously, to prevent an infant not getting into heaven, they were baptized almost as soon as they were born.
Before that, technically adults were usually being baptized, and so immersed fully into the pool itself. In the Baptistry Pisa, we have the pulpit that I mentioned before, which again we'll be addressing in my next podcast, it deserves a podcast all onto itself. But, the other curiosity about Pisa Baptistry is the unique acoustic situation that you find inside, that is the dome that covers the structure, is actually two domes. So similar idea to what happens in Florence, except for the fact that the shapes of the domes are completely different. The ceiling that you're looking up into when you're standing inside of Pisa Baptistry, is nothing less than a cone extended upward, a cone, going all the way up to the top with this sort of small hemispherical dome closing the entirety of it. Then, covering that cone, is a more standard kind of curvilinear dome, which functions almost like a roof to an actual ceiling.
But, because of the cone ceiling, what happens is that sound waves travel up through the cone, they hit the hemispherical tip of it and then they come radiating back down. So there's this particular echo that's produced inside of Pisa Baptistry, which is perhaps unique. Now I remember back in the late '90s and early 2000s, when we would take students to Pisa, one of the common things to do was to essentially give one of the guards a 10,000 Lira tip, which was about five bucks. They would come out and they would demonstrate the particular acoustics by doing this kind of yodeling performance where they would look up and produce these sounds and the sounds would come back down. Well, what happened is that Pisa has become such a crowded and popular touristic site that essentially these guards were getting $5 tips every two or three minutes and it was going on.
So what happens now is that every half hour, the guards will perform for everyone in the baptistry, they shut the doors not letting anyone in, and then they perform. But, what also happened is that the quality of the performance has actually drastically declined, I've heard several of them who are completely atonic musically, others with cracking voices. I always encourage high students not to laugh because it's easy to do so when you're inside, but it is one of, I believe, the incidental consequences of this particular type of dome. I don't think the architects had this in mind when they were designing Pisa Baptistry to have this unique acoustic system.
But, let's get now to what obviously is the structure that is drawing those millions of tourists every year to the city of Pisa and without which, Pisa would probably be a rather insignificant cultural and or historic city, and that is the so-called leaning tower of Pisa. Now, I think until you actually get to Pisa, you don't realize that the leaning tower of Pisa is nothing more than the cathedral bell tower. As I've mentioned in previous podcasts, again, usually cathedral bell towers are separated from the cathedral itself i.e., Florence. Pisa cathedral bell tower is no different, except it's located in a posterior position. So in Florence, our bell towers, all the way up front in Pisa, it's located just behind in a sort of eastern position in relation to the cathedral itself, and consider that our bell tower in Florence is twice as tall as the one in Pisa. Pisa bell tower is 56 meters tall, Florence cathedral bell tower is instead 92. Pisa cathedral is 3.9 meters out of plumb, Florence cathedral bell tower is perfectly straight. But, I think if the builders in medieval Florence had known just how much revenue would be drawn to Pisa by building a crooked tower, we may have built ours crooked as well.
In fact, I like to refer to the leaning tower of Pisa as the greatest architectural disaster since Babylon, but curiously, that disaster has just drawn hordes and hordes of people to the city, nonetheless. So what is going on with the bell tower in Pisa? Well, essentially the reason the tower leans, and if you look around you in Pisa, everything is actually leaning. The cathedral is crooked, the baptistry's crooked, and they're all crooked for the same reason is that is because they're building on what we call a alluvial soil, or marshland. In other words, it is earth or dirt that's compact on top, but underneath is mud is mush. So what happens, is that it gives the illusion of being buildable soil, but over time what you build on top of it begins to sink into the ground. That's exactly what happened to all of the monuments in Pisa, but the bell tower in particular, because it's essentially loading weight onto a very specific point of that dirt. The analogy I use with my students to sort of simplify, it's like taking a wooden stake and driving it into mud. What happens within seconds is that the steak begins to lean and so too was the situation with the Leaning Tower of Pisa.
Consider that the foundation stone for the leaning tower was laid on August 9th of the year 1173 and when they essentially started building, they immediately had made two mistakes, which eventually led to the lean. The first, was that the tower was built on insufficient foundation. Essentially they built the tower, now again, it's 56 meters today onto a base of about three meters of dry masonry, a foundation that was simply not deep enough to support the weight of the tower. The second major mistake that they made, was simply loading too much weight onto too little surface area, essentially they were loading about 10 kilograms onto a square centimeter of alluvial soil. This particular soil that I just described to you, can instead sustain a load of about one kilogram, so they're loading 10 times too much weight onto a specific area and that simply increased the velocity with which the entirety of the structure would begin to lean.
So what happened is as they're building, again, starting in the year 1173, construction stops after about 10 years and at the height of the third ring, so if you're looking at the leaning tower, again, the style or the design of it is pretty much the same that we saw at the cathedral. There is a blind arcade at the base and then on top of that, a series of concentric circular arcades, and they stopped building at the height of the third, simply because the entire structure had sunk into the ground almost 40 centimeters and begun to lean about five centimeters out of plump. So 10 years into the project, the whole thing sank into the ground, about a half a meter and was leaning about five centimeters out of vertical. Now at this point, you might imagine that the Pisan authorities would reconsider the whole project, reassess, knock the thing down, and perhaps start again, but instead they just kept at it.
Consider that 92 years later, so about a century later, they'd abandoned it for almost a full century, they go back to the project again and they add three more arcade stories, so three more concentric arcades. What they decided to do, what they thought might correct the whole project was essentially making one side of the tower a full two inches taller than the other. In other words, they're going to curve the structure. So one side taller than the other, kind of giving a banana type curve in hopes that at least visually it would correct the fact that the structure was leaning. So the structure would lean, but you wouldn't notice it because one side was taller than the other and the curb would optically correct the problem. Well, all that resulted in doing, was adding load onto this particular area, and the entire structure sank further into the ground and reached a lean of almost one full meter, about three feet. At this point they interrupt construction again, what to do?
Well, they decided in the year 1350, so almost a full 200 years after construction began, to simply add the belfry on to the bell tower. The belfry of course, is that part of the bell tower, where the bells are contained, and essentially call it a day. At that point, make the structure shorter than originally planned, but at that point, just sort of call it a day and stop construction entirely, hoping that this would somehow stop the increase in the lean. But, instead what happened, is that the structure would continue to lean, and that lean would increase on an average of about 1.2 millimeters per year. So we're talking about the addition of a belfry almost 700 years ago and so 1.2 millimeters per year, over 700 years, and obviously that is what resulted in such a drastic lean in the structure.
Now consider that that lean would ultimately lead to the collapse of it because gravity continues to pull down, and eventually gravity would win the battle, so something needed to be done to save the leaning tower. Now, back in 1992 they intervene in trying to stop the lean, because it essentially had surpassed the critical five meter mark, which is where the stress was such that the entire thing could have collapsed. So what they decided to do, was to try to correct the lien by adding 600 tons, I repeat 600 tons of lead weight to the side against lean. In other words, not the direction which is leaning, but to the other side of the leaning tower hoping that the counterweight would bring the tower back. Well all that resulted in doing, was essentially causing the entire structure to sink further. Now folks, this is 1992, this is not that long ago, and they still couldn't come up with a viable solution to save it.
I remember seeing the leaning tower when I was a kid, there was nothing at all trying to preserve it, but when I got to Florence as a graduate student in '96, those lead weights were still there, still visible, just a pile. They look like gold bullions piled up on one side of the structure. So, they decided to abandon this particular project, then what they decided to do, was essentially to brace the entirety of the tower by fixing steel cable girdles around the central cylinder, in other words, reinforcing the architecture to protect it against the pull of gravity. Those steel cable girdles were then fixed to the roof of a nearby building. I'm not sure what the logic was here, I imagine it was that the roof was meant to sustain the tower, sort of hold it up. Although, in reality I think of the tower would have gone down, it probably would have pulled the roof of that adjacent building with it.
Then finally, the most important intervention in the history of the tower was the successful conservation and restoration of the tower, which took place in the early 2000s. It was completed in the year 2001, and proved to be highly successful, and that is, they essentially began drilling holes underneath the north side of the tower. They had these giant mole drills positioned at about 45 degrees, drilling down and then gradually removing the dirt underneath the tower, creating a kind of space or vacuum. As this happened, the tower gradually began to fall back on itself, they removed this massive amount of earth from underneath the tower, and as it moved back on itself. The tower actually recovered a full half of a meter, 50 centimeters were recovered, beyond which they couldn't go because of course the tower had gotten so used to being in its leaning position that if you brought it back past a critical point, then you'd have the same stress in danger in the other direction.
So what happens, is when they hit that 50 centimeter recovery mark, they simply injected the base with liquid concrete freezing the tower into place and essentially the leaning tower that you see today, in 2019, when this podcast is being made, is the lean that one would have seen on the tower in the 18th century. They were successful in knocking off about 300 years of time, and obviously the gradual increase that resulted in the tower itself. Now at this point, one would imagine we've preserved the tower, we've slowed down, it was stopped, technically the lean, at least we hope we have. At this point we want to do is protect it as much as we can, but instead what they decided to do was to start selling tickets so that people could climb the tower. It's 15 euro per person. Again, when this podcast is being made and thousands of people every day get a chance to go up there.
Now, consider one person climbing the tower is not going to damage and represent a threat to the structure, but thousands of people every day climbing up, is something you don't want and essentially now accelerating the decay. Again, it's been going on for the last 17 years at this point also, which I just, I'm dumbfounded by, at this point, we've done so much to try to preserve it. I understand the revenue obviously, is a tempting reason to allow people up there, but it's such a short sighted approach to preserving these monuments. Unfortunately, this is something that's been quite common throughout Italy and that is yes, immediate revenue, but in the face of long-term damage to these great monuments. With that one last monument that is worth visiting, and that is the so called Camposanto. Looking at Pisa cathedral, to your left-hand side, is this large white marble rectangular structure. Campo is the Italian word for field, Santo means Holy, and the Camposanto was a cemetery. It was the Holy field where many a Pisan was in fact entombed. It's beautiful to see A, because of the architecture, it's a 13th century building, so much more Gothic, in it's design in the stone tracery is dumbfounding, B, because of its collection of ancient Roman sarcophagi. Remember, the Pisans conquered Sicily, Sardinia, Corsica, places where there were many Roman settlements, and so they brought back these great sarcophagi and collected them there.
Also, for the heavily damaged, although beautiful fresco cycle known as the Triumph of Death, which was painted by a mysterious artists. In fact, the Frescoes, which are now in the halls of the Camposanto, have been attributed to several artists throughout time, one named Buffalmacco, Buffalmacco Bufalmini, another artist named Francesco Traini, and more generically to the master of the Triumph of Death. Anyway, take a look, they are quite beautiful and worth it. With that, we'll finish off with our discussion of the architectural monuments. In my next podcast, what we'll do is talk about what I believe, is the great treasure of Pisa, and that is the pulpit that was carved by the great Nicola Pisano inside of the baptistry in Pisa. So stay tuned for more and alla prossima, until my next podcast.
For more information on lectures and programs in the United States, art history tours in Italy, and for online video lectures, visit Rockyruggiero.com.
Sign up to be informed by email when we release new podcasts.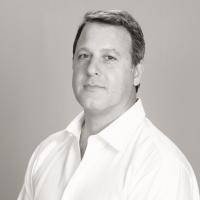 Rocky Ruggiero has been a professor of Art and Architectural History since 1999. He received his BA from the College of the Holy Cross and a Master of Arts degree from Syracuse University, where he was awarded a prestigious Florence Fellowship in 1996. He furthered his art historical studies at the University of Exeter, UK, where he received a Ph.D. in Art History and Visual Culture. In addition to lecturing for various American universities in Florence, Italy, including Syracuse, Kent State, Vanderbilt, and Boston College, Rocky has starred in various TV documentaries concerning the Italian Renaissance. He has appeared as an expert witness in the History Channel's "Engineering an Empire: Da Vinci's World" and "Museum Secrets: the Uffizi Gallery", as well as the recent NatGeo/NOVA PBS program on Brunelleschi's dome entitled "Great Cathedral Mystery."
Previous podcast
December 4, 2019
Next podcast
December 11, 2019
Videos You May Like