Episode 45: Florence – The Baptistry Part II – Mosaics
Episode Info:
This episode will examine the breathtaking mosaics that decorate the ceiling of Florence Baptistry. Epic in scale and subject matter, and excruciatingly meticulous in execution, the mosaics represent one of the greatest works of art of medieval Europe and may have inspired both Dante and Michelangelo.
View Transcript
Buongiorno, I'm Dr. Rocky Ruggiero. Join me in rebuilding the Renaissance and making art and history come to life.
Welcome to the Rebuilding The Renaissance podcast, your guide to the art and history of Italy, from the glory of Rome to the magnificence of the Renaissance. And now here's your host, Dr. Rocky Ruggiero.
Buongiorno, everyone! Today's podcast is a continuation of my last podcast about the Baptistry in Florence, Italy. And you may remember that we discussed the history of the building and its architecture and architectural design. Today instead, we're going to focus on what I believe is the most spectacular part of the Baptistry, and that is the mosaic decoration up on the ceiling. Now, if you've not been to Florence, and if you've not stepped inside the Baptistry to have a look, it is an absolute must. As I mentioned in my last podcast, I believe it is the most underrated monument in Florence and one of the most underrated in the entire world. The entirety of the ceiling of the Baptistry is covered in this medium called mosaic, which again if you don't know, means little pieces of colored glass, or what we call tesserae, that are embedded into wet plaster. And as beautiful and as spectacular as mosaic is, as a medium, consider that there is not a single mosaicist name recorded in history.
So despite all of the great mosaics in Ravenna, in Venice, in Florence and Rome, many early Christian churches in Rome with their mosaics, there's not a single mosaicist's name recorded, almost as if they saw the medium as a kind of decorative art instead. Regardless, I think you'll see that whoever designed the mosaics on the ceiling of Florence Baptistry deserves his due. Now when you're looking at the altar of Florence Baptistry, if you look up, an entire section, one section of the eight that obviously make up the ceiling because the building is octagonal, is occupied by this figure of Jesus Christ, a very large figure of Jesus, who measures exactly 19 feet in height. And he looks pretty serious in the image. He's staring straight out at you and he has his hands in a sort of hieroglyphic position, almost cruciform in their positioning, right palm facing outward, left palm facing inward.
Because the main subject of the entirety of the mosaic is what we call Last Judgment, the Christian belief that time will eventually come to an end, that Christ will return, the final coming, Armageddon, the apocalypse, call it whatever you like, and that Christ will judge all of us living and dead. So that kind of cryptic hand gesturing that you see is actually suggestive of his judgment. Or representing his judgment. In other words, the right palm is facing outward, because in a world without perspective, they don't know how to show that palm actually moving upward, which is what it's supposed to be doing. Because with that right hand, Jesus is inviting a very small group of people. If you're actually in the Baptistry looking right now, turn the corner. I told you that Jesus occupies an entire triangular section of the dome. If you turn the corner to the left, in the lowest horizontal register, you'll see this small group of people all looking up rather appreciatively at the figure of Jesus. And that small group of people represents the elect. That is those select few that will be allowed into heaven.
Now, if you are concerned, and you should be, why the size of that group going into heaven is so small. The reason is that in the Middle Ages, they took the literary source for Last Judgment, which is the last book of the Bible, called the Book of Revelation, literally. And in the Book of Revelation, there's an exact number for the capacity of heaven. And I'll warn you in advance, it's not the most encouraging figure in the world. That number is 144,000 people. That's it. Then they shut the doors. And to make matters worse, most of these Last Judgment images will be represented the same way. If you look at the small group of figures, you'll see that the gentleman standing in the front row is wearing a black cape over a white robe. And if you remember from my past podcasts, you know that these are the colors of the Dominican Order. That is a high-ranking Dominican saint, perhaps Saint Dominic himself.
Up in the back row of the group, there are three heads that pop over the tops of the others. Two of those heads wear white triangular hats or miters, the traditional hat worn by bishops. And so presumably, these are high-ranking bishops. And the third figure whose head pops over the top is wearing a long brown hooded habit. So he is a Franciscan, presumably St. Francis himself. In other words, only room for 144,000 people but most places are already reserved for saints, for martyrs, for priests, and nuns. Which, of course, means that our chances plummet even further. Sorry to break the news to you so abruptly in this podcast but that's the way they saw it back then. In fact, if we continue in, to the left of that group is a large angel in white, with a scroll coming off its back, the words, venite benedetti, come all ye blessed, indicating passage through a gateway, which of course, represents the pearly whites, the gates of heaven.
Then three seated old figures with these sort of half people on their laps. And those three seated figures from left to right are the three Old Testament patriarchs, Abraham, and Isaac, and Jacob. And remember the old spiritual song, The Bosom Of Abraham, which of course was a metaphor for heaven. So, this is the lucky side. This is the rather limited side. Thereby, where are the rest of us going? And if it's any consolation, I'll see you all down there. Jesus's left-hand side, and the Italian word for left, sinistra, from the Latin word sinistra, from which we get the English word sinister. In most Western cultures, the left side is the bad side. Now, I think many of you are aware of this. Consider, by the way, that I was left-handed when I was just a small child, but Sister Francis at St. Mary's elementary school took care of that problem for me rather swiftly, beating the devil's hand out of me in first grade. So if you're wondering why I'm so psychologically imbalanced, that might be contributed to that.
Let's get back to our story. Jesus's sinister hand. Now, if you're curious as to why cultures have a tendency to maintain that the right hand is good and the left is bad is because a majority of humanity is dextrose, is right-handed, and in the ancient Greek and Roman world, when food was ingested with hands, not using utensils yet, the right hand was used to put food in your mouth, and the left hand was used to essentially cleanse the exhaust valve, if you will. I'll worry about the other end of the business. And so that is why, again, you never shake someone's left hand because you do know where that hand has been. Okay, with that left hand, Jesus condemns down into the bowels of hell. And that hell section occupies the entire lower horizontal register.
In other words, again, looking at the figure of Jesus Christ, turn the corner now to your right, and in the lowest horizontal level or band, you will see hell. Very easy to recognize because the host is that large horned figure right in the center, who you know by a lot of different names. He is Lucifer, Satan, Beelzebub, the Devil. And the single punishment in this hell image is for sinners to be eaten by him. You actually look carefully, you'll see that he's munching on one as we speak. There are legs dangling from his mouth. You are then digested by him. You are then excreted by him. And it's the next phase that most fascinates me because whatever comes out of Lucifer slowly regains its physical form, is reconstituted. In other words, you come back together again and then you get right back in line and it happens all over again for all eternity. Doesn't that sound like a lot of fun? In fact, everyone around Lucifer is being prepared to be devoured by him.
And if you look in the far lower right-hand corner, you'll see my favorite figure of all, who is being prepared to be eaten by being slow-roasted on a spit. He's suspended horizontally. There are flames below him. And the demon responsible for his cooking actually extends a ladle over him to baste him because presumably, Lucifer likes his meat moist as most of us do, and with his other hand, he has a knife and he's taking a little bit of flesh off the calf of the figure, presumably to see if the meat is ready. It is a veritable hell's kitchen in the image. Now, you'll see dozens of Last Judgments in Florence alone, hundreds of them throughout Europe. It's one of the most popular subjects of medieval and Renaissance art. And if you take a minute to look at the hell imagery, I'm fairly certain that most of you will be shocked by how graphic that hell imagery gets. It's oftentimes very sexual in nature.
You may remember my podcast about San Gimignano, and the Last Judgment there is perhaps the most graphic of all. So I often see people bringing their hands to their faces in shock and exclaiming, "Oh, my goodness, I thought this was a church." Finding it almost inappropriate to see this stuff inside of churches. But remember, we are in the Middle Ages. We are in the era of fire and brimstone. And when you look at all of this artwork that we're discussing, I want you to remember that the tone of the artwork is a direct meter by which to measure or put your finger on the pulse of the society that produced it. In other words, we get to the Renaissance, all the Botticelli paintings, bright blue skies, everyone's very healthy, tan, very optimistic. In the Middle Ages instead, the general impression is, "You're all going to burn in hell." And that kind of pessimism is reflective of a society that obviously had very little to be optimistic about.
So, this is the Last Judgment portion. Now, before we leave it and we move onto the rest of the mosaics, I do just want to, if we stay in hell, no pun, I guess, intended, move up one level. You'll see these seven seated male figures, six of whom represent half of the apostles. There were 12 total. And that figure closest to Jesus Christ who looks remarkably like Jerry Garcia from the Grateful Dead, and yes, I do enjoy my Dead, is John the Baptist instead. It's the role of that that I'm concerned with, where there is a procession of angels. And the angels kind of look like geishas. They have these white faces with these big circular red cheeks. The first angel in pink sounding a trumpet, as the Book of Revelation declares that, of course, the end of things will be sounded by these sounding trumpets. And then the other angels, almost in a procession, carrying objects. One of them holds a cross. Another holds nails. Another holds the crown of thorns. Another holds a chalice. Another is double-fisted, holding a spear and something that looks like a corn dog.
And in fact, if you go to the corresponding place in the other side of Jesus's head, you'll see another procession of angels, carrying some of those very same objects. And these objects are collectively known as the instruments of the passion. In other words, after Jesus was tortured and crucified, someone thought that it would be a good idea to collect all of the objects and instruments used to torture and crucify him, to put in storage, and to wait until judgment day, so that just in case Jesus kind of got over it all, kind of forgot about that horrific suffering that he went through, they would pull out these instruments of the passion and remind him, so that Christ will be nice and ticked off when in fact, we stand in judgment. Again, not the most optimistic outlook on any of this stuff.
Okay, we now leave the Last Judgment and address the remaining five sections of the dome mosaic. Now, this is the part where if you're inside of the Baptistry, you're going to get a little sick. You're going to get a little dizzy as well. If you're standing looking at the altar, to turn two clicks to the right, or clockwise, until you're staring at the north doors. And if you move upward, past the women's gallery, past the light wells, and then up one, two, three, four horizontal levels, in the first scene, you'll see Jesus enclosed within a half-circle, backed by golden stars. Just below and outside the circle, you'll see the sun, the moon, a nude man, nude woman, fish, and animals. And the scene is a synthesis of Genesis, of creation. And in fact, in the subsequent scenes, you'll see the unpacking of the creation story. You'll have Jesus creating Adam. You'll have Jesus creating Eve. You'll have temptation and original sin. You'll have Jesus saying, "Jesus Christ, I told you not to eat that damn thing." Then you'll have the expulsion from Eden.
And in fact, the cycle goes all the way around until you are above the southern door. So, exactly behind you, look up. And that section is broken up simply into two parts, one of which is quite large. In other words, the area dedicated to the subject is much larger than the previous episodes. And what you see is pairs of animals being loaded onto a wooden box. This, of course, is a representation of Noah and the ark. And the final scene, which is much smaller, is the ark with hands extending from a rectangular window towards a dove with an olive branch in its beak, which of course, was the signal that the floodwaters were receding.
So if you think about it, what's going on here is that God has created it all and God is now rubbing it all out. It is the first cycle of the Bible. And once you're there, where do you go? You're sort of suspended there, where we go all the way back to the beginning. So if you turn around and look all the way back above the northern door again, we're now going to a one, two, three levels up. And in that first scene, what you'll see is this young man wearing a sort of golden smock, sleeping inside of what appears to be a reddish kind of cocoon underneath the city. To the right of which you'll see bending bundles of wheat, these bundles of wheat bowing down to a single bundle of wheat, stars in the sky. And my advice to all of you is that if you have a dream in which your brothers appear to be bowing down to you, don't tell your brothers. Because they'll probably drop you in a well, which is exactly what they did to an Old Testament figure by the name of Joseph.
So this is the story of Joseph and the multicolored coat. And that story is illustrated all the way around until the final scene, which is dominated by these large white horses, is actually the scene where Joseph is reunited at long last with his father Jacob. So, two Old Testament series. We have essentially Genesis and then we have the story of Joseph. Let's go all the way back again to the northern side. And in the first scene, you'll see an angel moving rather aggressively towards a woman. Actually, it looks like a mugging, when in reality it's not a mugging, but is the annunciation. So this kicks off now the New Testament cycle. And in fact, if you look at the next scene, you'll have the visitation, you'll have the nativity, the three kings, and it goes all the way around. You get to the other side until we get to the crucifixion, the lamentation, and then the resurrection of Jesus Christ.
Now, those of you who are familiar with my M.O. know that when I'm teaching or lecturing, my objective is really not for you to remember all this stuff, but instead is for you to learn how to figure all of this stuff out when I'm not around, when I'm not whispering into your ear, when I'm not standing in front of you in front of a painting, when you're not watching me on television, to figure this stuff out when you're sitting in the Met or the Uffizi or the Vatican museums, on your own. And my objective is not to give you fish but to teach you how to fish.
And so, pop quiz. You're standing in Florence Baptistry. You're pulling apart the ceiling mosaics. You've figured out three out of four of the subjects. You figured out Genesis, you figured out the story of Joseph. You figured out the story of the New Testament and that of Jesus Christ. But there is one horizontal row of scenes remaining at the bottom. The subject of which you can probably safely presume would be…
The life of Saint John the Baptist. Now, why would it be the life of Saint John the Baptist? Because the building that we are standing in is the Baptistry. And as I mentioned, one podcast ago, all Baptistries are dedicated to Saint John the Baptist. So that the probability of the story of a titular saint. In other words, if I'm standing in a church dedicated to St. Thomas, I'm probably going to see St. Thomas' story represented somewhere. If I'm in a church dedicated to St. Mark, I will see St. Mark's story recounted somewhere. And if I am in a Baptistry dedicated to Saint John the Baptist, there will be the story of the Baptist illustrated somewhere inside. And so that is exactly what you get.
If you start underneath the annunciation, you'll see another annunciation. But this one's a little odd. It is an angel speaking to someone who looks like Wolverine from the X-Men. And that Wolverine-like character is actually a man named Zacharias, who was the father of Saint John the Baptist. This is really one of my favorite sort of biblical stories because, although not really biblical, it's more apocryphal, but the story goes that Zacharias and his wife Elizabeth were very old and without child. An angel appeared to Zacharias and said, "Your wife is with child, and when born you shall name your son John." And Zacharias's rather sarcastic or cynical response was, "Yeah, right. That old hag?" not believing that it was possible that his older wife could have a child and for his disbelief was struck dumb. We're told that his power of speech was removed.
In fact, if you look at the next scene, you'll see this larvae-like looking object being handed over to Wolverine again, and that larvae-like looking object is actually the newborn John the Baptist wrapped in swaddling clothes, and you'll see that Zacharias has a scroll and a stylus and he's actually writing out the name John. The annunciation was, "You shall have a child and should name him John." And so by doing this, by writing the name Giovanni down on that scroll, he has at least fulfilled the second portion of that annunciation, and his power of speech miraculously returns.
And so we follow the scene, or scenes I should say, all the way through, John going into the wilderness, John baptizing, John getting himself into trouble. Eventually, you'll see him in a prison cell being visited by two of Christ's apostle. But perhaps the most important scene of all, when you get to the section just to the right of where the golden doors are. So you're looking at the inside of the gates of paradise, you move one tick to the right, and there, the life of John the Baptist, the scene furthest to the right in which there is a table, people sitting, look like they're banqueting. And to the right of that table is a woman in a long blue dress with her arms sort of raised up. And the subject of the scene is the dance of Salome.
Now, if you're not familiar with the story, it along with David spying on Bathsheba at her bath in the Old Testament, are perhaps the two most erotic subjects of the Bible. And the story here is that King Herod had taken his brother's wife and her name was Herodias, and in so doing also took Herodias's daughter, who also happened to be his niece, whose name was Salome. Now John the Baptist was very outspoken about the fact that Herod had stolen his brother's wife, very accusatory. And for this earned the hatred of Herodias, who wanted John the Baptist silenced, wanted him put to death. King Herod, we're told, feared that John the Baptist's Jedi powers might be authentic and fearful that John the Baptist might retaliate. So he had John arrested but did not have him killed.
And Herodias was always waiting for the proper moment to sort of spring a trap, to force her new husband into killing the Baptist. And the opportunity arose at a banquet that Herod was hosting with all of the important dignitaries, Jewish and non, many are Roman, the president as well. And the story goes that his niece slash step-daughter was very famous for her dancing abilities, what we would call performance art today, if you get my drift, a sort of dance of the seven veils. And he kept asking his stepdaughter to dance for his guests. She kept refusing. He insisted, she refused, and finally, he made the fatal mistake of promising her anything she asked for, should she dance for his guests. And the moment he does this, mama pulls Salome aside and says, "You shall dance for your stepfather slash uncle, and when he asks you what you want, you shall ask for the head of John the Baptist."
And so the scene that you see is the actual dance. It is the performance of Salome before Herod's guests. Now if you look at the scene, I doubt that Disney could have rendered a more kid-friendly version of the dance of Salome. But what I also want you to realize is that we're talking about an image that was produced at the beginning of the 13th century. To even remotely suggest a woman moving centrally in an image would have gotten the censors in an uproar, if you get my drift. Now me telling you that the dance of Salome in the ceiling mosaics of the Baptistry in Florence is the equivalent of the Last Tango in Paris movie is hyperbole, is exaggeration, but for the early 13th century, it is scandalous.
And for an artist to even think about creating such a risque scene and suggesting a woman moving centrally, is just extraordinary. So whoever's producing these mosaics, and again we don't know who produced them, is going out on a limb, much like movie directors today with that shocking scene, whether it be sexual or violent or realistic in whatever way. So too was this visual artist, this mosaicist doing the same. When you turn the corner, you see a rather economic executioner who pulls John just enough to get his head out of the cell, to cut it off. And then the presentation of John's head at the banquet, and the shock and dismay on the faces of the people. And then the final scene is the reuniting of John's head to his body and its entombment. So if you stop and take a breath here, the entirety of the mosaic pretty much covers all of human cosmology.
We have Old Testament. We have New Testament. We have the beginning of time with Genesis. We have the end of time with the apocalypse, with Last Judgment. It is an epic, epic production. And in fact, I tried to get this point across to my students but unfortunately, I think they're just too young to understand, simply because when they watch movies like Lord of the Rings, essentially a computer can take three people and visually multiply it into 3 million. Whereas, when I grew up and heard of movies or watch movies like The Ten Commandments, or Cleopatra, where essentially, productions of that level would involve thousands of what we call extras, to try to look more realistic. That's that mosaic up there is one of those Cecil B. DeMille productions, if you get my drift.
It is the greatest story ever told. It is done in perhaps the most meticulous of artistic media. It covers this massive, massive space. It's an absolutely huge work of art, so that today, although most of us are completely desensitized to movie budgets hitting a half-billion dollars or what have you, to create such an extraordinary thing of the beginning of the 13th century is nothing less than miraculous. Consider also, when we get to Michelangelo eventually, it will probably be a hundred-part podcast series, talking about the Sistine Chapel ceiling. One of the points I make out very often is that before Michelangelo painted that ceiling, there really are no monumental-scale precedents to figurative art on a ceiling, except for the ceiling of the Baptistry. And one wonders whether it was the ceiling of Florence Baptistry that gave Michelangelo, or whoever it was, the idea of painting the ceiling of the Sistine Chapel as well.
All right, last point, and that is this. If you look at the ceiling and its concentric octagon, sort of moving up towards the oculus, the only figure not represented in the mosaic cycle is God. But we don't need to figure God into this mosaic because God is represented by the light coming through that octagonal opening, or aperture at the very top of the dome. It's absolutely poetic. So that the scenes read in an ascending way technically. But if you take the entire structure of the dome and flip it upside down, what you are seeing is essentially the archetype, or the model, or the physical inspiration for something called the Inferno. In other words, it is where Dante got his inspiration for the organization of hell in his Divine Comedy. Dante's nine rings of hell. Well, those rings were inspired by the structure or the organization of the mosaics on the ceiling of Florence Baptistry.
Now, this is important for no other reason because sooner or later, you're going to wake up in cold sweats and ask yourself, "How could it have happened? How could one city have produced as much genius as Florence did in such a specific period in time?" It is unprecedented and it is unparalleled, again, ever in history. And the answer is, part of the answer is, part of the answer because this is something we'll probably never know, that it's easier to have a Dante if you've had the Florence Baptistry mosaics. It is easier to have a Michelangelo if you've had a Donatello before him. It is easier to have a Masaccio if you've had Giotto. In other words, genius begetting genius. It's almost a spawning of creativity, and of genius that's being produced. And perhaps one of the most extraordinary examples of that creativity, although anonymously, is in fact in the mosaics of the ceiling of Florence Baptistry.
Okay. With that, we'll end our discussion of Florence Baptistry. And in my next podcast, I'll be addressing another Romanesque monument that I overlooked and I'm ashamed to admit. And that is the art in the architecture in Pisa, that is Pisa Cathedral and its surrounding components. And we'll talk a bit about the rivalry, rather interesting rivalry between Florence and its neighboring Tuscan city of Pisa. So, stay tuned for more.
For more information on lectures and programs in the United States, art history tours in Italy, and for online video lectures, visit RockyRuggiero.com.
Sign up to be informed by email when we release new podcasts.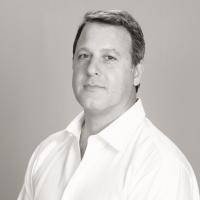 Rocky Ruggiero has been a professor of Art and Architectural History since 1999. He received his BA from the College of the Holy Cross and a Master of Arts degree from Syracuse University, where he was awarded a prestigious Florence Fellowship in 1996. He furthered his art historical studies at the University of Exeter, UK, where he received a Ph.D. in Art History and Visual Culture. In addition to lecturing for various American universities in Florence, Italy, including Syracuse, Kent State, Vanderbilt, and Boston College, Rocky has starred in various TV documentaries concerning the Italian Renaissance. He has appeared as an expert witness in the History Channel's "Engineering an Empire: Da Vinci's World" and "Museum Secrets: the Uffizi Gallery", as well as the recent NatGeo/NOVA PBS program on Brunelleschi's dome entitled "Great Cathedral Mystery."
Previous podcast
December 3, 2019
Next podcast
December 4, 2019
Videos You May Like