Episode 47: Pisa – Baptistry Pulpit by Nicola Pisano
Episode Info:
This episode examines one of the most extraordinary sculptures of the Middle Ages. Nicola Pisano revolutionized sculpture in the 13th century by introducing drama, psychology, classical motifs, anatomy and movement. Although few works exist by the great sculptor, he would inspire later masters such as Donatello and Michelangelo.
View Transcript
Buongiorno. I'm Dr. Rocky Ruggiero. join me in rebuilding the Renaissance and making art and history come to life.
Welcome to the Rebuilding the Renaissance podcast, your guide to the art and history of Italy, from the glory of Rome to the magnificence of the Renaissance. And now here's your host, Dr. Rocky Ruggiero.
Buongiorno, everyone! Today's podcast is about a work of sculpture located in the baptistry in Pisa, which I personally maintain is the most important work of art in the entire city. I'm very partial to the artist who produced it, whose name was Nicola Pisano. And as his name would suggest, Nicola was thought to be from the city of Pisa. Pisano is the adjective form of Pisa. But consider that his real name was Nicola D'Apulia. And if you're not familiar with Italian geography, Pulia is the Italian region located at the southeastern corner of the boot-shaped peninsula. Important, because as we'll discuss in just one moment, Nicola Pisano, or his original name was Nicola D'Apulia, is celebrated as being the first Italian artist to sort of look back directly at classical models and use those models as inspiration for his own artwork.
Now, before we get ahead of ourselves here, let's sort of back up and break down what it is that we're talking about. We're talking about a sculpture in the form of a pulpit, P-U-L-P-I-T. And if you don't know, a pulpit is a type of stand inside of churches from which a priest would preach or read Scripture. And the pulpit that Pisano designed and carved in Pisa, this is Nicola Pisano, is inside of the baptistry. When you walk through that door, you'll see the large octagonal baptismal font directly in front of you. And just off to the left hand side, you'll see the pulpit itself. It is hexagonal, it is six-sided, and five of those sides contain marble relief panels illustrating stories from the life of Jesus Christ. The sixth side is open and allowed the celebrant or the priest to then enter up into the stand.
The whole thing is elevated onto a series of stone columns, the columns themselves alternating on top of animal figures down below. Now, overall, it is a structure that I think most people would just sort of walk past if you didn't know that it really was worth your while to stop and take a closer look at just how extraordinary a work of art it is, particularly in context of the time in which it was created. The pulpit was finished in the year 1260. I repeat one, two, six, zero. And what Pisano was doing in the middle of the 13th century, no other artist in any other medium was doing. In fact, I like to describe Pisano, Nicola Pisano, to my students as essentially introducing the same kind of innovations that Giotto introduced, but doing so 50 years earlier. And one of the points that I will continue to make through these podcasts is that sculpture was the first artistic discipline to have its renaissance.
It was the first to essentially bring back a classical language of art. And that's not surprising because again, if the objective of Renaissance art was at first simply to imitate the style of the ancient Greeks and Romans, then of course you needed to know what that style looked like. And I think any of you who have traveled to Italy in particular have at least a basic idea of just how much ancient statuary actually survives down to our own day.
In other words, it was much easier for a sculpture to have access to ancient sculptures than it was, let's say, for an architect to see many ancient buildings. There were in fact, and still are today many ancient Roman buildings, but in terms of quantity, there are just more sculptures that survive. Or painting, which was really the bigger problem. We'll talk more about this again in subsequent podcasts. But consider that the largest corpus of ancient Greco Roman paintings in the world today is in a place called Pompeii, and Pompeii was under ash all the way up until the end of the 18th century, a couple hundred years after the Renaissance was already over.
So the idea that it was easier for sculptures to see ancient sculpture and thereby to revive that particular style. And that's exactly what Pisano does. Pisano is the first to not only draw inspiration from classical models. When you look at Pisano sculptures, you can clearly see the strong influence of ancient relief sculptures in his particular forms, very different from the much more stylized, sometimes abstracted figures that you see in Gothic sculpture. You need only think of the door jams of the great cathedral of Notre-Dame in Paris, where essentially, yes, the subject matter of the sculpture was figurative. They look like people, sort of, but that humanity, if you will, that reality was somehow stylized out because they're elongated, they're extended, their features were abstracted. Instead, Pisano trying to not only make his figures look real, but trying to make them look classical.
This hint of a kind of classicized drapery, classicized physionomy, classicized look, and in fact introducing nudity into his sculptures. Of course, the Greeks and Romans celebrated the human body. And so nudity was a common feature to their overall artwork, and Pisano really the first to do so, not necessarily looking at the human anatomy. This isn't Leonardo or Michelangelo hundreds of years later doing dissections, but simply being inspired in his nude forms by the nudity that he saw in ancient Greek and Roman sculpture. So he didn't have to look at the actual flesh and blood human body. He simply needed to look at representations of that nude form as produced centuries earlier.
Now let's get into the actual sculptures themselves. So we read the pulpit left to right. Again, we're talking about relief sculpture. And if you're not familiar with this medium, relief sculpture means carving onto a flat marble surface, carving away to leave figures that are physically attached to the surface. So that if they were completely detached, then we're talking about sculpture in the round, but if they are attached to a surface, then technically it's called relief.
And there are three distinct levels of relief sculpture. If the figures seem to be very close to the actual surface, in other words, if they're not sticking off in a very distinct way, then we call it low relief. If instead, the figures seem to be almost entirely detached, barely attached to the surface, then we call it high relief, because they are highly projecting. And if instead the figures sort of come in between in terms of the quantity to which they project off of the surface, then we call it, and you'll love this, middle relief. You see how clever we art historians are. So low, middle and high relief. Those are the different degrees. And then a later podcast we'll talk about how Donatello kind of revolutionized all this when he introduced another degree of relief sculpture. But we'll save that for another day.
Now, the first panel that you see is essentially a combination of different subjects. Now, one of the points we're going to make is that one of the things that artists like Giotto and Pisano himself introduced is essentially user-friendly artwork, that is, artwork that was more easily decipherable by the spectator. Now again, consider that we're talking about a time when the general literacy rate was hovering around 1%, so people didn't know how to read words, but they did know how to read visual images. And many of these religious stories that we're seeing in the sculptures and in the paintings are what used to be referred to as the Poor Man's Bible, so seeing these stories as opposed to reading. And in the Western world, we read and write left to right, top to bottom, and that's how Pisano's relief narratives are actually arranged.
So when you look at the first panel, what you'll see in the upper left-hand corner is an angel who is moving rather aggressively towards a woman. And of course the subject of this is the Annunciation. this is the event from the Gospel of Luke, which kicks off the entire sort of New Testament narrative of the life of Jesus, because the annunciation according to Catholics took place on the date March 25th or exactly nine months before the birth of Jesus Christ. So the enunciation is not just, "Hey Mary, you're going to have a kid." The Annunciation technically is the moment of conception.
And so you see that Annunciation in the upper left-hand corner, and then just off the center to the right, you have this large female figure, looking very patriarchal in terms of her sheer scale. And that figure is the Virgin Mary, a postpartum Virgin Mary, reclining after having given birth to Christ and looking very much like any one of the reclining figures that you see on top of ancient Etruscan and oftentimes Roman sarcophagi as well.
In other words, in the ancient world, as we've mentioned over and over again, death was not an end. It was a beginning. And so the idea that you'd have large stone sarcophagi, stone coffins, sarcophagus. Sarco is the Greek word for flesh and the P-H-G-U-S means eater. So a sarcophagus is a flesh eater. The intention was to put a body inside of one of these, to leave it there until the flesh actually decayed. But the lid on top of these ancient sarcophagi would normally represent the deceased person as if he or she were banqueting, that is, propped up on their left elbow. And clearly, Pisano drew inspiration for the pose of the Virgin Mary from this particular type of sculpture, that is, ancient Roman or Etruscan sarcophagi, lid sculpture.
And she looks very much like a Roman matron with this curly hair and this very strong, almost masculine facial physionomy. Just above her left arm, you will see this Cabbage Patch doll, Christ child who looks rather uncomfortable in his swaddling clothes. He's sort of stuffed into a crib, quite chubby and generous in his facial proportion. And what you'd no longer see are the heads of the ox and donkey, which have fallen off the now almost 800-year-old pulpit. But of course, the ox and the donkey are mainstays in any manger or nativity scene.
And then below Mary's right arm you see these two figures genuflecting around a vase and essentially what's left of an infant body. And that infant body once belonged to Jesus. His head, unfortunately, his right arm has fallen off, but it is an image of Jesus receiving his first bath. So it's a kind of simultaneous narrative, different episodes of the same story in one particular scene. But what is perhaps most ingenious about the organization of this is that the reading of the panel starts in the upper left with the Annunciation as I mentioned, and Mary is not positioned horizontal.
She's actually on a slight diagonal so that she's descending down from your left to right, and moving our eyes down to the lower right-hand extremity of the panel where you have a series of four goats sort of looking at the lower right-hand corner, at which there is another seated goat whose body is positioned perpendicularly. In other words, we've run out of physical space in the relief. We have nowhere else to go, but to the next panel. And this is what in literature we would refer to as a page-turning technique, right? Great authors have this ability to keep their readers moving, turning the page, and this is exactly what Pisano does in his relief sculpture. Again, consider that we're talking about a time in the middle of the 13th century where most artists, in whatever medium, could not make people look like people, and Pisano has graduated to a visual, almost page-turning technique in his artwork.
And when we turn the page, that is, we move to the next relief, what we find is the logical sequence, and that is the scene of the Adoration of the Magi. Now, it is worth mentioning that these panels are filled with relatively few figures. In other words, to the modern eye, there might be a lot going on, but in the context of the Gothic world where more was never enough, there really isn't that much confusion. Monumental figures, and few of them, in each of the scenes, which I believe is the case because Pisano is very much aware of his architectural surroundings.
The baptistry of Pisa is a Romanesque structure and rather austere in its decoration. So the idea that the general austerity of this pulpit and is a reflection of its setting. Now keep this in mind because in a later podcast, I'm going to come back to Pisano and another pulpit that he carved, but this time in the Cathedral of Siena, which as you know if you've listened to my podcast on the church, is an incredibly decorative structure. And there five years later, Pisano's pulpit is much more complex, is much more decorative. It's just busy, and it's busy because he knew that his more simplistic Pisa baptistry style public just wouldn't make sense in a church as decorative as the one in Siena. And so we have artists who are conscious of their architectural surroundings and this is very, very important because, of course, it makes their artwork relative to where it's located.
Now, back to the Pisa baptistry pulpit, where essentially we have the Adoration of the Three Kings, and the introduction is these horses that fill the upper left-hand frame. You can actually see the stirrup of one horse coming out of the actual picture frame itself, something Giotto does in the Scrovegni Chapel, sort of suggesting that the frame is not an absolute border, that there is space and time that continues, beyond a rather nonconventional composition where two of the kings are genuflecting and are the older because they have these curly beards, while the youngest king instead is standing.
More typically in Adoration of the Magi scenes, you'll have old man kneeling, you'll have middle king genuflecting, and you'll have the young king standing himself because he's naive and doesn't realize that he should bow down to the newborn King. And the old king hands his gift to this Cabbage Patch doll Jesus, again sitting on the lap of this matriarchal figure of Mary. So it's the same figure. She's now sitting up and looking rather queen-like, to her right hand side, an angel kind of standing guard, and then this rather tongue and cheek representation of poor Joseph. Now, one recurring light motif that we're going to find in all of this Medieval and Renaissance Christian art is Joseph. And who was this guy? I think art is kind of picking up on the ambiguity of his role because they take this almost tongue and cheek approach to representing him.
There's barely enough space in the entire relief to fit Joseph. In fact, it almost appears like he's photobombing the relief as he sticks his head into the corner, trying to get into the picture, if you will. But it makes the whole scene very spontaneous. It makes the whole scene very convincing at a time when convincing and reality were the last things you'd see in the artwork that was being created.
Now, perhaps the most revolutionary of the figures that appears on this pulpit is not in the relief panels themselves. That is, right between the nativity that we've discussed and this Adoration of the Magi that we were just discussing and below. Essentially below the relief sculptures but above the columns are these ornamental figures. And the one in particular that stands out is this male nude figure with a lion cub up on his right shoulder and an adult lion instead sort of playfully chomping on his left hand. Now, the fact that he is gratuitously nude is exceptional because no one was doing nudity for the sake of doing nudity in the middle of the 13th century.
His identity is ambiguous. Some have identified him, I'm referring to him as him. Some ever identified the figure as Hercules because of the story of the Nemean lion and Hercules' association with the lion. He would wear a lion skin for the rest of his life. Others instead, I think erroneously, identifying the figure as Daniel from the Old Testament, as in Daniel in the lion's den. But I don't remember the Old Testament claiming that Daniel was as buff. And this figure, if you're there looking up at him, you will agree, is incredibly idealized in his musculature. He's a very powerful, very heroic figure. And in fact, the reason I'm lingering on him for so long is because if you look at the Contrapposto stance of this figure, all of his weight on his right leg, left leg relaxed, his right arm reaches up to sort of pet the cub while his left arm hangs low. If you were to simply reverse the arm position, you're looking at the direct source of inspiration for the stance of Michelangelo's David.
It's uncanny. When you put the two images next to each other, this figure from the Pisano pulpit next to Michelangelo's David, you can clearly see the connection between the two. Now, did Michelangelo see Pisano's mysterious Hercules slash David figure on his 13th century pulpit? And the answer is absolutely, because every time Michelangelo went to a place called Carrara to quarry his marble, he would stop in Pisa, Pisa right at the bottom there of the Apuan Alps, which is where the quarries of Carrara are located, and would stop in and for certain would draw inspiration from Pisano's figures. Pisano, one of the most influential of sculptures on Michelangelo some 240 years later. It's astonishing to connect these two. But again, as I mentioned in that last podcast, this almost spawning of artistic genius and creativity at the time, even through various cities.
We continue our reading of the panels. The next panel represents the presentation at the temple. So this is the story when Jesus was presented at temple, essentially became property of the temple and then bought back. And this was the ritual at the time. And the ceremonial cost of the symbolic, if you will, cost of Christ was two turtle doves. And so you'll see this old man standing in the center of the composition who represents Simeon. He was the high priest who was condemned to live until the Messiah appeared to him, the blind man, and he's actually holding Jesus. If you're there, you probably don't see Jesus because the upper half of his infant body has fallen off. All you see are his little baby legs in the arms of Simeon. And then to the left of Simeon, you'll see the Virgin Mary looking a bit concerned, perhaps, that this blind man shouldn't be holding her newborn son. And then tucked behind Mary, there his is photobombing again, is Joseph. But in this case Joseph has a role. He has the two doves on his right forearm, brought to sacrifice.
But the most extraordinary figure in this particular panel is the one just to the right of Simeon representing Anna, this kind of banshee old woman who haunted the temple, also a waiting for the coming of the Messiah. And when you're standing there, it's hard to make this out. I usually have one of my students turn on a flashlight and look up, but the uncanny leathery quality of her skin. She's supposed to be this elderly woman and Pisano creating this unbelievable special effect for the 13th century in this leathered quality, this almost sagging quality of her skin. It is a technical virtuosity that no other sculpture would achieve again, pretty much until we get to Donatello almost a couple of years later.
So we continue on in our reading, and the next scene is a very recognizable one. It is the crucifixion, a rather heroic figure of Jesus Christ crucified on a Latin cross, that is a horizontal and a vertical arm, looking very classical in form. Interesting. It almost looks sort of like the body type of that David inspiring Hercules slash Daniel figure that I just mentioned a minute ago. So a single execution with Jesus all by himself. And to your right-hand side of Jesus, his left-hand side, are the bad people. That is the Sanhedrin, that council of elders who insisted on having Jesus crucified. And they're identifiable by this kind of permanente beards that they have looking on. Not too much emotion in the particular piece. This is not yet Pisano's forte.
But if you look to instead of the left-hand side of Jesus, you will see a mourning figure of John the Beloved, his facial expression communicating his grief, a couple of concerned women looking up at Jesus as well, and then a rather charming, let's use that word, image of the Virgin Mary. Again, very common to see the Virgin Mary fainting at the base of the cross. And that's exactly what happens in this relief sculpture, except for the fact that the Virgin Mary has the lower half of her body perfectly vertical and the upper half perfectly horizontal.
There's nearly a 90 degree bend at the hip. And I always maintain that when the Virgin Mary wakes up, she will be in need of a hip replacement, meaning that Pisano is trying to show natural and spontaneous gesture, but has not yet arrived at that point of his career. In fact, somewhere between Pisa and his trip to Siena where he would carve his second pulpit five years later, he saw someone faint because his rendering of the Virgin Mary losing consciousness in Siena is a much more realistic one. And so his crucifixion.
And then the final scene on the pulpit is his relief sculpture of the Last Judgment. Now, much of this relief has unfortunately disappeared. You'll see many a figure without heads or arms, but there's enough of it left to see a rather amazing composition, just layers of figures. It's traditional in the sense that you have Jesus positioned just off center of the relief with his right hand raised up in that gesture of salvation inviting people up into heaven, and you'll see these rather grateful looking people to his right-hand side. And then with his left, although his left hand is now missing, presumably condemning down into the bowels of hell. And you'll see these nude forms. This is what I mentioned earlier, bringing back the nude.
Now, clearly in a last judgment, nudity makes sense because we talk about the resurrection of the flesh. That is those who have died before Christ's return, regaining their physical forms and standing in judgment and presumably they're not coming back to life with their clothing on. And so you'll see Pisano with an amazingly realistic rendering of these nude forms, both male, and perhaps more surprisingly, female figures included in the scene, their torsion, their movements, their gestures. Just astounding today in the 21st century and almost impossible to believe that someone in the middle of the 13th century actually could have created such vibrant figures. In fact, in the lower right-hand corner, you'll see this demonic figure representing Satan, shoving some of the sinners into the mouths of these beasts in rather graphic ways, another figure having his arm devoured by a demon as well.
And you may remember from the Allegory of Good and Bad Government that I mentioned, that last judgment hell scenes is usually one of the few places where artists can let the sort of dark side of their imaginations run wild. And that's exactly what he does. So it's a mixture of narrative and emotion and movement and anatomical detailing and classical inspiration, all things which again become quite common in the Renaissance. It's just that we're 140 years before the Renaissance begin. And as much credit as we give to Giotto, and I think you all are aware of what my feeling is towards the G-man, Giotto, who I maintain is one of the greatest painters of all time, I think credit should be given where credit is due. And that is in the fact that Pisano was essentially introducing exactly the same thing and to a certain extent, better than Giotto did in pictures, just that he was doing a full half century before Giotto was.
So why does Pisano not get the credit that he deserves? I believe Nicola Pisano is the most underrated and underappreciated artist in the entire history of art. I think the answer has to do with the rarity of his works. In other words, there's not that much that's by Pisano and what there is, is not in Florence. It's not in Rome. It's not in Venice. It's not in the Louvre in Paris. These works are located in more provincial places. And so because his works are not easy to get to, whether it be Pisa, Siena, which is a great city, but I think people are so overwhelmed by the ornateness of the cathedral, that few fail to stop and look at the pulpit inside of Siena Cathedral.
And then Pisano's last work in Perugia, where he was commissioned to carve a fountain in their square, but unfortunately most of that was completed by his son. Well, unfortunately. If you're a fan of Nicola, Giovanni, as you'll discover, was a great sculptor as well, as well as another work that they worked on together, which is the pulpit in Pistoia, which is a city located halfway between Florence and Pisa. So Pisano, again, celebrated as the greatest sculptor of the 13th century, one of the greatest sculptors of all time. And his work in the baptistry in Pisa is a must. If you're in the area, stop and spend some time looking at this extraordinary piece. And what we'll do in an eventual later podcast is actually compare the second pulpit that Nicola Pisano did inside of Siena Cathedral to this first in Pisa Baptistry.
So stay tuned for more. In my next podcast, we will be addressing another Romanesque structure, this time one of the great churches of Florence, and that is San Miniato al Monte. This is that church that everyone sees, but no one identifies, and that's the church sitting up on the hill overlooking the city. So alla prossima and stay tuned for more.
For more information on lectures and programs in the United States, art history tours in Italy, and for online video lectures, visit RockyRuggiero.com.
Sign up to be informed by email when we release new podcasts.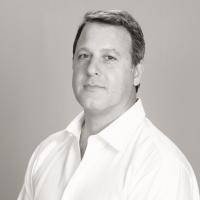 Rocky Ruggiero has been a professor of Art and Architectural History since 1999. He received his BA from the College of the Holy Cross and a Master of Arts degree from Syracuse University, where he was awarded a prestigious Florence Fellowship in 1996. He furthered his art historical studies at the University of Exeter, UK, where he received a Ph.D. in Art History and Visual Culture. In addition to lecturing for various American universities in Florence, Italy, including Syracuse, Kent State, Vanderbilt, and Boston College, Rocky has starred in various TV documentaries concerning the Italian Renaissance. He has appeared as an expert witness in the History Channel's "Engineering an Empire: Da Vinci's World" and "Museum Secrets: the Uffizi Gallery", as well as the recent NatGeo/NOVA PBS program on Brunelleschi's dome entitled "Great Cathedral Mystery."
Previous podcast
December 11, 2019
Next podcast
December 18, 2019
Videos You May Like