Episode 42: Theory – Bronze Sculpture
Episode Info:
This episode will examine the technique of bronze sculpture. From the making of the initial model, to the casting of the bronze, all the way down to the signature patination of the sculpture by the artist, discover just went into the production of the metal masterpieces.
View Transcript
Buongiorno, I'm Dr. Rocky Ruggiero. Join me in rebuilding the Renaissance and making art and history come to life.
Welcome to The Rebuilding The Renaissance Podcast, your guide to the art and history of Italy. From the glory of Rome to the magnificence of the Renaissance. And now here's your host, Dr. Rocky Ruggiero.
Buongiorno everyone! Today we continue our discussion of the methodology and the materials used to create the sculptural masterpieces of the Renaissance. You may remember that in my last podcast we talked about marble sculpture and what goes into the quarrying and then working of the material. Today instead we talk about the king of sculpture of materials, and that is bronze. So although marble was more prevalent because of its availability, its cost, it actually costs quite a bit less than bronze. Bronze was the most esteemed and sought after material for sculptures, both in the ancient world and also in the Renaissance world, right. People forget that there are very few ancient Greek sculptures that survive. The original ancient Greek statues. And the reason is very simply because they were made of bronze.
So through the millennia that separate the creation of those statues and us, those sculptures were melted down and the bronze reused for any number of reasons. In fact, really the only original bronze sculptures that survived down to contemporary times is the sculptures that were recovered rather fortuitously from shipwrecks and things like that. In other words, ships sailing the Mediterranean, things going sour for their captains and the ships going down. And then millennia later we actually recover many of those statutes from the bottom of the sea. And that's really the only reason they survived and why they were not melted down.
The most famous example of this of course is the Riace bronzes, R-I-A-C-E. Today these Greek bronze statues which are mesmerizing, are located in Reggio Calabria in the Italian region of Calabria and are considered to be perhaps the most valuable and the most high quality of ancient Greek sculpture to survive down to our own times. In fact for awhile there was talk of moving them to Rome to make them more accessible to the general public because getting to Reggio Calabria is not the easiest thing. Of course, those inhabitants in Reggio Calabria claiming that without those bronze statues, perhaps there would not be another reason for people to go. So if you're in the area, and in fact even if you're in Sicily, it is worth a jump across the strait to see these beautiful Riace bronzes in person.
Now, often times because so few of these original Greek bronze statues survive, we actually talk about Roman copies of them as if they were original. In other words, because the only surviving images that we have of certain pieces like the Apoxyomenos, let's say, that's in the Vatican collections in Rome, that was created by this great Greek sculptor named Lysippos. The only version of it that exists is a Roman copy. Oftentimes you'll hear people talking about it as if it were the real thing, but in reality it is a marble and Roman copy of a Greek original.
You can often tell that marble statues are copies of Greek originals because the marble is not as strong as the bronze so that oftentimes if a composition for sculpture wants, let's say a right arm extended perpendicular to the body, the marble is not strong enough to do that in the actual shoulder, let's say area of the statue. So what you'll see is a sort of stone buttress sticking from the body of the statue all the way up to the arm to hold it up. Bronze doesn't have that problem because bronze is a much stronger material. Bronze is technically a combination of two metals.
Bronze is an alloy made up mainly of copper with the addition of some tin. So bronze is copper and tin. If you were instead to add nickel to the copper, then you would have brass. And so the difference, say chemically between bronze and brass is the aggregate that's introduced, tin for bronze and nickel for brass. This material, I think many of you are aware how expensive copper is today. And in fact you hear stories of wiring being ripped out of railroad tracks or gutters being ripped off of homes because of the value of copper. Well, it was also very expensive in the ancient world and that was part of the reason why it was more esteemed than marble. It also has to do with the fact of how difficult it was to work the particular material.
So let's say we plan now on creating a sculpture in bronze. Whether that sculpture be a relief sculpture, let's say like the famous Gates of Paradise by Lorenzo Ghiberti or a freestanding sculpture, in other words, a sculpture in the round, all three sides of it. They were more or less produced in the same way. And that was through the use of what we call the lost wax process, the cire perdue, which translates from the French as lost wax. And so the idea essentially of creating the sculpture in clay first and that clay version of the sculpture, again, let's pretend we're carving. Excuse me, that's not the proper word. Let's pretend we're creating a bronze statue of a little boy.
What I do essentially is to make that statue in clay and that is my positive model. I then cover the clay model with plaster, right, the entirety of it with plaster and when the plaster hardens and I remove it from the clay model, I've created a negative model. In other words, the inside of the plaster is my negative impression of this little boy statue that I want to create. Then I apply a layer of wax to the inside of that plaster shell and I reattach the plaster shell to the clay core and the wax plays a very integral part in this whole process because when the entire thing, so clay core model, wax and then plaster shell go into a kiln, K-I-L-N, which simply means an oven. And the temperatures reach about a thousand degrees Celsius and consider that in most of these cities these kilns were these foundries where bronze was cast.
In fact the interesting word in Italian, we use the verb gettare to throw. We throw the bronze, we cast the bronze. One famous consequence of this is in fact the modern term ghetto, as is in the ghetto is a sort of rundown lower-income area of urban environments. Well the word ghetto comes from Venice because the population living in the area of the Browns Foundry, which was called the ghettaio. In other words, again from that word gettare, the Venetians transformed their name for Foundry to ghettaio, a place where bronze was thrown. And so that's where we get this term ghetto because the area around it was known as the ghetto, right?
And so the process essentially of then putting it all in the kiln at high temperatures. And for this reason, these bronze foundries, again being kept outside of urban centers for safety or for security reasons because fires of course were a very common consequence of kilns burning at a thousand degrees. Essentially what happens is that the wax between the clay and the plaster evaporates and there are these ducts, D-U-C-T, or vents that allow that wax to escape, leaving this very thin, empty layer of space between clay core and plaster shell, which is then filled with molten bronze.
And the beauty of bronze is that it does not solidify. As you're pouring it, it will continue to diffuse itself through this space and this is really the tricky part. Now consider that most of the time these statutes would have been cast upside down so our little boy statue that we're making right now would actually have its feet up and its head down so it'd be positioned in the opposite direction and then that bronze poured to again distribute itself evenly throughout that entire space. Now consider that once you think you've done that, it takes about two weeks before it all cools off and so you have to wait quite some time, and it's also reflective of just how high the temperature is.
And when it's all cooled off and you can have a peak at what's actually come out, you have to make a decision, so that essentially if you're planning on making another copy of the same statue, then you carefully cut the plaster, remove it so that from the negative impression you can make another positive model. If instead you plan on the sculpture being one of a kind, you simply take a hammer and you shatter it to bits so that obviously it cannot be reproduced. Curiously, the thinner the bronze, the stronger the bronze, because thicker bronze prevents it from solidifying as well. So you want a nice thin layer and what comes out of that shell looks nothing like these finished statutes that you see today, whether you're in Florence or in Rome or looking at Rodin statues in Paris.
What comes out is the general shape that the artist's desires, but essentially a surface that still needs to be worked considerably. So that what happens at this point is essentially incision burnishing, carving into the material and then the final step in the creating of these bronze sculptures is what we call patination and this is really key. It's sort of the signature of all these different artists who work in bronze and that is that particular hue or color that they want to achieve and also the sort of surface definition of the piece. In other words, when you see bronze statues, they always have a different color. Some of them look purple, some of them Brown, some of them look more green, and that is something that the artist decides. So that the patination involved usually is sort of acid that's applied to the surface of the stone to give it this particular color. And each of these artists would have this sort of secret formula for creating a particular patina on their particular works.
And so it's a very hard process. It's a very dangerous process considering the temperatures and then again considering the sheer cost of the material, also a rather prestigious one, so that bronze was not simply put into the hands of just anyone. Now consider that the use of bronze as a medium for sculpture came back in the Renaissance and it came back in a very dramatic way with the famous competition of 1401 for the contract for the doors of Florence Baptistry. And of course, the two competitors who we'll talk about in detail in a later podcast, were Lorenzo Ghiberti and Filippo Brunelleschi, both of whom work trained officially as goldsmiths. So usually the people working in bronze for those working in metals such as gold and considers, you may remember from my earlier podcasts that goldsmiths pertained to the silk guild because in Florence we kind of grouped together those people working in precious materials.
And for me, one of the curious consequences of this whole guild system is that if an artist of the caliber of Donatello wanted to create a sculpture in bronze, he could not handle the bronze himself. He would have to essentially bring his model to a bellcaster or to a goldsmith who would actually take care of the pouring for him. Not that different from being in New York city and having a problem on a stage set for a movie and you need the screwdriver guy, but the hammer guy showed up. Well the hammer guy can't touch it because it's a screwdriver guy sort of job. And it's the same thing back in Florence. And so most of these bronze statues, at least at the beginning of the Renaissance, were being produced by these famous goldsmiths Brunelleschi of course would abandoned goldsmithery, thank God, and pursue instead his career in architecture.
But I think you're familiar with many of these. Ghiberti was in fact the artist who was receiving a majority of the major contracts in the medium of bronze. You may remember from my earlier podcasts, at Orsanmichele first the famous St. John the Baptist statue for the wool merchant's guild, then the St. Matthew statue for the bankers guild and then the St. Stephen statue for the wool guild itself. Not to mention of course the two sets of doors that he produced over at Florence Baptistry, the original north set, which he produced over a 21 year period, 1403 to 24. And then dedicating the next 27 years of his life, yes, I repeat 27 years of his life to the production of the famous Gates of Paradise. And interestingly when you look at these two bronze works, they don't look bronze and the reason is because they were covered with gold leaf.
Now this is also something else that you can do with the bronze and that is to cover it with gold. So the gold can be applied, it's actual gilding, where essentially the squares are fixed or in the case of the Gates of Paradise, Ghiberti using a different technique and fixing liquid gold onto the bronze surface using mercury as his amalgam. Of course, mercury today illegal and industrial processes, but quite useful in the Renaissance for producing this extraordinarily golden sheen right on the so called Gates of Paradise. So although they're called golden doors, they are not made of gold. They are made of bronze, which is then in turn covered with gold itself.
Now consider that in the middle of the 15th century, the most celebrated of Renaissance sculptures was a gentleman by the name of Andrea Del Verrocchio and Verrocchio is most celebrated today as being the teacher of Leonardo da Vinci, but was in fact held in very high esteem for his ability to work bronze. Some of his more famous bronze pieces are his famous doubting Thomas or his David, right? He was also responsible for the production of one of the more famous sort of proto Michelangelo David's and many, and I almost hate to admit this, but I think I might believe that the model for his bronze, David, was Leonardo da Vinci himself. About 16 or so years old when the statue was made, and so that means that Leonardo grew up with this knowledge of bronze casting.
In fact, later on when Leonardo would go to Milan to become the head architect for Ludovico Sforza, one of the reasons Ludovico called him to Milan was because of his ability to work in bronze because of his background, essentially in a bronze casters workshop because Ludovico was looking for someone to create a massive bronze equestrian monument in honor of his father Francesco Sforza. And so Leonardo of course playing to the tastes of his potential employer, told the Duke, look, I can work in bronze, and in fact made a massive 20 foot tall model in clay. Right? The same process we were just talking about, for the horse of the equestrian monument. Unfortunately, the sculpture was never seen through and the clay horse was victim of a French target practice when the armies of Charles the Eighth took the city in 1494 or so, and so the sculpture was never made, but Leonardo also dabbling in bronze in this particular project.
Later on in the early 16th century, we have another very famous Renaissance bronze caster by the name of Benvenuto Cellini and Cellini, who's most famous for his Perseus and Medusa statue under the Loggia della Signoria in Piazza della Signoria in Florence. In fact, if you want to read a very, very detailed description of what goes in to the casting of a bronze statue, all you need to do is read Cellini's book, okay. He published a book in the 16th century called The Autobiography, and it is a brilliant piece of literature if for no other reason because it's so sensationalized.
In other words, instead of just writing some boring account of his life, Cellini totally sensationalizes and and describes himself as this womanizing, swashbuckling, heroic figure who Michelangelo said was the greatest artist in the world after himself. But if you can cut through all of the melodrama and the sensational news that he includes, there is one very detailed account of his work on the Perseus and Medusa and how it took nine days to cast a statue, how he fell ill with fever because he was working at such high temperatures, et cetera. It's a really, really detailed account. So again, Benvenuto Cellini, the work is called The Autobiography and it can be found in Penguin and/or Oxford classics additions.
But again, to read firsthand knowledge and firsthand accounts of the actual process I think is much more rich than anything I can possibly tell you. Another great bronze caster was Giambologna, right? And I think many of you know Giambologna indirectly, that famous winged figure with one leg raised up, which is used as a symbol of Interflora, you know that floral distribution network or what have you, is actually his mercury statute, which is located in the Bargello in Florence.
And so many of the world's most famous works of sculpture are in fact made of bronze. And again, I've already alluded to him a minute ago, but obviously Auguste Rodin, the great French sculptor from the 19th century was perhaps the most important cast or bronze in recent times. And so the material still very much associated with Italy and with Italian sculpture. Consider that most of the great contemporary sculptors in bronze will have their sculptures made in a place called Pietrasanta, which is on the Tyrrhenian coast of Italy just at the bottom of the Hill from Carrara.
And that is where the world's important foundries are still located and where many a great artist actually has their studio still today just to stay in proximity of course with these great masters who were so talented in producing these masterpieces. And so again, just laying down essentially the difference between these two major media, marble of course I think is the more, let's say romantic of material simply because it's associated with Michelangelo's most important masterpieces. Consider that Michelangelo allegedly did work in bronze once, okay. In the early 1500s when he was in Bologna, called there by Pope Julius the second to apologize because Michelangelo had fled from Rome and the Sistine chapel ceiling project because the Pope was not paying him and he went to Bologna. He was forced to go to Bologna by the Florentine city council simply because Pope Julius the second had threatened Florence with war if the artist was not returned to him.
And so the story goes that while Michelangelo was there making amends with Pope Julius, Julius asked him to create a bronze statue of him. In other words, a bronze statue representing Pope Julius the second. And that Michelangelo rather grudgingly went through with the project and place this statue, this celebrated effigy of Pope Julius above the main doors of Bologna cathedral. And that's where it remained until the Pope died in 1514 at which point the people of Bologna ripped the statue down, melted the bronze down, and transformed the bronze into a cannon, which they rather flippantly named Julia in honor of Pope Julius. That's how much he was liked in the city. So again, perhaps one of the most famous victims of this recycling of bronze is the bronze statue of Julius that was later turned into a cannon.
Okay. With that, we'll finish up today's podcast and our next podcast, I'm actually going to listen to some of you talk in the sense that we sent out a survey asking people to send in questions that they might like answered in these podcasts. And so I will address several of those questions in my next podcast. So stay tuned for more.
For more information on lectures and programs in the United States, art history tours in Italy, and for online video lectures, visit rockyruggiero.com.
Sign up to be informed by email when we release new podcasts.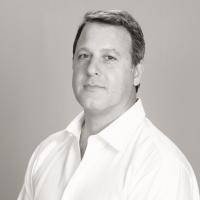 Rocky Ruggiero has been a professor of Art and Architectural History since 1999. He received his BA from the College of the Holy Cross and a Master of Arts degree from Syracuse University, where he was awarded a prestigious Florence Fellowship in 1996. He furthered his art historical studies at the University of Exeter, UK, where he received a Ph.D. in Art History and Visual Culture. In addition to lecturing for various American universities in Florence, Italy, including Syracuse, Kent State, Vanderbilt, and Boston College, Rocky has starred in various TV documentaries concerning the Italian Renaissance. He has appeared as an expert witness in the History Channel's "Engineering an Empire: Da Vinci's World" and "Museum Secrets: the Uffizi Gallery", as well as the recent NatGeo/NOVA PBS program on Brunelleschi's dome entitled "Great Cathedral Mystery."
Previous podcast
November 6, 2019
Next podcast
November 13, 2019
Videos You May Like