Episode 41 – Theory: Marble Sculpture
Episode Info:
This episode examines the sculptural medium of marble and how artists worked the stone. From the quarries of Carrara to the various tools used by the sculptor, we discover just what goes into producing a sculptural masterpiece in marble.
View Transcript
Buongiorno! I'm Dr. Rocky Ruggiero. Join me in rebuilding the Renaissance, and making art and history come to life.
Welcome to the Rebuilding the Renaissance podcast, your guide to the art and history of Italy, from the glory of Rome, to the magnificence of the Renaissance.
Now, here's your host, Dr. Rocky Ruggiero.
Buongiorno, everyone. Today, we are talking about the actual materials used by sculptors in the creation of their various works. If any of you are familiar, or Italy-philes, if you're familiar with Italy, or particularly fond of Italian art, I think our collective imaginations usually turn to marble, to white marble statues as the preferred medium for Italian sculptors. This, of course, in large part due to the works of an artist by the name of Michelangelo, who worked almost exclusively in white marble. Also, of course, the plethora of ancient Roman statues that survived, and pretty much crowd the halls of just about every museum that you visit in Italy.
In fact, you may remember my comment about Ancient Roman statuary, that if this much statuary survives, the real question is just how much did those guys make a couple thousand years ago? In fact, this material that we call marble, which is essentially calcium carbonate. It's essentially the same material of which frescoes were made, right? The plaster. So, the idea, of course, like an architecture of using the most readily available local materials, and the most famous quarries in the world for marble, is of course the quarries in Carrara. C-A-R-R-A-R-A.
If you're not familiar with Carrara, it is a town located Northwest of Florence. It's about an hour and a half by car, if you know where you're going. It's situated up in the Apuan Alps. It is that section of the Alp mountain chain that moves westward, and then dips into the Tyrannian Sea. Any of you have been to Forte de Marmi? If you have been to Cinque Terre, that mountain range that you see, if you've been to Pisa. To be perfectly honest, if you're driving into Pisa or Luca, you see this massive mountain range situated in the distance, whose mountains always seem to be snow-capped. Well, that's not snow up there, those mountains are made of calcium carbonate.
It is, and what's considered to be a long time, an almost limitless source of marble for building, for carving, and what have you. In fact, it was the source for all Michelangelo's marble. He would only quarry his blocks from Carrara. Pretty much everything you see in Florence is Carrara. The facing on the Cathedral is from Carrara as well. Today, still very much in demand. It is a very delicate material, I advise against using it for kitchen counters and things like this, because all I hear are horror stories from people who have left a glass of water sitting on the Carrara marble, only to find rings situated there later on. It's beautiful, but not very utilitarian, if you get my drift.
One very frightening statistic about Carrara marble, and I'm ad-libbing this statistic, but I can't imagine it's too far off the mark, and that is that more marble has been quarried and consumed over the last decade, than has since the quarries were opened, under the reign of an Emperor named Augustus, back in the first Century BC. In other words, the Romans were the first to actually start using marble. The reason was because it was a cheap alternative to the material preferred by Greek sculptors, which was bronze. So, oh, we have this mountain range made of this white stuff, we can cut it by hand. We can build, essentially, factories where copies of ancient Greek statues could be mass produced. Essentially, that is the beginning of this tradition of quarrying in Carrara.
So, the quarries have been open 2000 years, and in the last decade, we've consumed more than the previous two Millennia. Obviously, globalization and the demand for this marble. A very prestigious marble in the East, and taking its toll, obviously, on this precious material.
Now, the advantage that the statuary … Not all marble is the same. I want to be clear about this. There is marble that you can use for building, and it's not very much recommendable because the marble itself has no grain to it. Because it doesn't have grain, it's very weak structurally and mechanically. In fact, often times, when trying to build in blocks for Carrara marble, the undesired effect, pardon the technical term, is marshmallowing. In other words, the blocks begin to just lose their shape because the lack of grain just doesn't give them compression strength, the ability to hold up other materials. Because there is no grain, it actually allows the stone to be cut in any direction, so different from wood. When you look at cut wood, you can clearly see the direction in which the grain is moving. Instead, in Carrara marble, and artist can work pretty much in any direction at all.
Working in the marble can be done in a couple of ways. The purest way, the way of Michelangelo, is called deductive. That is, the use of tools to simply remove material, and what you leave behind, of course, is the subject of the actual sculpture itself, or what it is that you're creating.
Another sculptor, very famous, by the name of John Lorenzo Bernini, in the 17th Century, instead an additive sculptor. That is, combining blocks to create some pretty extraordinary special effects, that we'll be discussing in later podcasts. Works like The Apollo, and Daphne, and Pluto, and Persephone, where essentially, it's a lot of … Again, like in movies, special effects where we combine blocks to make the works extraordinary.
Now, the different tools, just to give you an idea of what went on. Let's create a hypothetical scenario that I am a sculptor, living in the 15th Century. I've just been hired by one of these guilds over at Orsanmichele to carve a sculpture in stone. Well, essentially, what I do is to go to the quarries … I don't necessarily have to go, I can just order the block, give them the approximate dimensions that I need. That block is then transported from the quarries up at the top of the mountain, to the bottom of the slope. Very often, the quarrymen would lose control. You can imagine the size and weight of these particular blocks.
Common policy at the quarries today is what it was thousands of years ago. That is if, whatever the transportation mean might be … In the old days, it was a wooden sled upon which the block was placed, and then oxen put behind it to offer resistance, as the weight of the stone would drag it down the hill. Today, of course, they have these massive semis, loaded up with marble blocks. If either the sled or the modern semi lose control, they simply let the block go, because it's cheaper for them to quarry a new block of stone than it is to actually try to recuperate or recover the one that they lose.
If any of you have the opportunity, you can visit the quarries in Carrara today. It's a pretty extraordinary sight. Both of the outdoor quarries, where they're actually cutting in and just pulling pieces of stone out of the mountainside, but the less invasive method that's being used today to try to maintain the landscape, or the mountain scape in this case, is to actually drill into the mountain. Long tunnels that go to the very center of the mountain, and then the marble is removed from the inside. In other words, they're gutting the mountain so that the outside remains as it always was. They're slowly hollowing out the inside of the mountain. Of course, leaving portions of marble in place so that the mountain doesn't crumble and collapse on itself. It's a pretty extraordinary thing to see.
In fact, the first time I did, I immediately thought of those Dwarf cities in Lord of the Rings. Essentially, it's what we call Architettura Viva, living architecture, where essentially you're carving into something, removing something to keep it standing.
Now, when that marble is brought down to the bottom of the hill, it is then brought to the port, okay? PIetro Santa is essentially the port close to Carrara. You're on the Tyrrhenian Sea, and they put these blocks on rafts, on boats today. Then, back in the Renaissance, they would take them to the Arno River. Remember, the Arno lets out to sea at Pisa. They would take these loads to Pisa, and then begin to float the block for as far as they could, before the Arno River narrowed so much that they would have to take that block of marble off, and then drag it on land.
In fact, one of Brunelleschi's failed inventions was this amphibian, raft type structure known as the Badalone, which he designed to ease the transportation of materials, by water and by land. This Badalone, essentially, would have a marble block sitting on top, and it could just slip from the land, into water and float, and then back up. This idea of an amphibious device, which unfortunately for Brunelleschi, sank on its maiden voyage, perhaps still sitting at the bottom of the Arno River today.
Regardless, they would exploit the waterway as much as possible, making their way towards Florence. Or, if I'm a sculptor working in Rome, fortunately, the Arno and the Tiber River intersect. Those materials, that block, can be floated all the way down.
Now, once delivered to the Port, because, remember, it's not going right into the city itself, it would then need to be transported into the sculptor's studio. Consider that in the Century leading up to the Renaissance, all work was essentially done on the block itself. But, beginning in the Renaissance, long before carving would begin, models would be made. Okay? Small scale models known as bozzetti. B-O-Z-Z-E-T-T-O, in the singular, bozzetti in the plural. A bozzetto was usually a small scale model made of clay and or wax, and usually, actually, of both. They would use both materials. You need something malleable, because it's at this stage that a sculptor is essentially performing the structural engineering aspect of his job. That is, he's figuring out how the different parts of the sculpture can be distributed successfully.
I joke about this all the time. Well, I shouldn't say joke, I discuss this all the time when looking at Michelangelo's David. I think most of you can visualize the David in your minds. Think of that slingshot that David is holding in his left hand, which is more than just a sling making the sculpture represent David, it's also the structural bridge that connects David's left hand to his shoulder. Without that little bit of material connecting the hand to shoulder, that position, that raised left arm, would not simply have been possible. So two the right hand of David, Michelangelo's David, again. In fact, I think many of you know that the David was meant to stand on top of the Cathedral, which is why the right hand is so large. The question that lingers is, once Michelangelo found out that it wasn't going to go on top of the Cathedral, why not reduce that hand to normal proportion?
The answer is very simply, because Michelangelo know exactly how big that hand needed to be, in order to sustain the vertical weight of the arm. When you look at figurative sculpture, you're unconscionably imagining that there are muscles, and tendons, and sinews in that arm, working against gravity. There are not. Just because an arm looks like an arm doesn't mean it functions the same way. In a sculpture, the right arm of Michelangelo's David is very simply dead vertical weight, going straight down. Michelangelo know exactly how much material he needed to sustain it.
One of the things I comment upon, all the time, when standing under Michelangelo's David is that, even if the sculpture were mediocre in quality, thousands of people would visit the academia to see the block that couldn't be carved. We'll talk more about this in detail. I'll dedicate probably more than one podcast to Michelangelo's David. The idea that it's almost a technical miracle that Michelangelo was able to carve what he did, from a very limited block. All of that carving was calculated long before iron ever touched block. In other words, he figured it out first in a small scale model. If he tries the small wax or clay model, and that left arm can hold itself up, then he knows it will work in stone. The reason he knows it will work in stone is because stone is a much harder material.
In fact, one of the urban legends that you hear very often circulating about Michelangelo's carving technique, is that when he looked at a block of marble, that he could allegedly see the figure that was already contained inside of it. That Michelangelo never actually created any of his sculptures, he simply liberated figures that were already inherently inside the stone. Now, this is more romantic dribble that people like myself come up with to try to make this whole process make sense to the laymen. In reality, Michelangelo carved his sculptures the same way everybody else did.
So, step one was this small scale model. If your sculpture is going to represent a tall, skinny guy like the David, then when you go to the quarries, presumably, the type of block that you're looking for will be tall and skinny. If you're, I don't know, Michelangelo's Moses, I'm trying to think of a sculpture in the popular collective memory, which instead is quite large and voluminous in its size, then of course the block that you're looking for is shorter and stouter. In other words, the reason Michelangelo could see his figure in his block of stone is because he already had the figure in his mind. In fact, he probably had it in his hands. He may have actually brought these little models with him, looking for the appropriate block of stone. This is not rocket science, everyone. You are paying for marble by weight.
Why would you buy more material than you need? A, you're paying too much for it, when you first buy it. Then, of course, you're losing more money, because it will take you longer to carve, because you're knocking off more material. The small scale bozzetti … In fact, I mentioned this in my previous podcast, and how Donatello would make those little models nude, and then drape them in cloth dipped in liquid clay, to get this distinction between the body and then the movements of the drapery that covered. This was a very common technique, although few of these clay models survived.
If any of you visit the Casa Buonarotti Museum in Florence, you can see several of these little bozzetti, in one room of the collection. The reason they don't survive is because, well, when artists were done, they just threw them away. The analogy I use over and over is with my students. I say, "How many of you keep your rough draft? I mean, how many of you even write rough drafts anymore?" We were always suggesting, of course, to write rough drafts. The idea is once the formal and final paper was completed, the rough draft was usually deleted or eliminated. So, too, for artists, their designs, models were usually done away with.
Okay. The model is made, the block is in the sculptor's studio, at which point he takes a piece of charcoal and does a very rough sketch on the surface of the block, approximating where the major components of the sculpture would be. If it's the human form, the head, the arms, the torso, the legs, et cetera, et cetera. The first tool that was actually used in the carving process, and this usually surprised everyone. I think most of us like to stereo typify carving marble as the hammer and the chisel, right? The romantic and acoustic, banging away at the stone.
If you've ever had the opportunity to try to carve marble, and I have, rather embarrassingly so when I took a group of students to a sculptor's workshop. I had always envisioned an Edwards Scissorhands type of scene, if you get my drift. Where, essentially, I'm just feverishly pounding away, and there's marble flying off in every direction. Essentially, striking the marble, with a hammer and chisel, in an oblique direction results in scratching the surface of the stone. That's all you're doing. Try to visualize ice sculpture, or something similar, where essentially you're just scratching away, little by little. If the chisel is the primary tool, then a sculpture would require decades to complete.
To expedite the process, sculptors actually begin with a drill. The same drill that I described in my last podcast, the bow drill. Once they've drilled hundreds of holes into the stone, right? One of my students had a great analogy for this. It's like perforating paper. When you perforate paper, and you essentially pull off the excess paper, leaving the shape in the middle, so too, do sculptors when they drill holes into the blocks. It's like a 3D blocking, if you will. Once you've drilled hundreds of holes, you begin hitting with pointy chisels. The pointy chisels allow you to maximize the amount of material that comes off. The largest and most effective is called the punch, like a punch in the head. The chisel is called the pointed punch.
Like demolition, those fault lines that you've created with these hundreds of holes, allow you to control the quantity of marble that actually falls off with each blow, roughing out, blocking out a general shape. The risk, of course, involved in using pointy chisels of whatever sizes, is that the points sink too deep into the stone, hit a fault line or a vein that's not visible on the surface, and cause what we call sheathing. Sheathing is when a whole section of marble falls off, that you did not intend. At that point, it's either back to the drawing board, or it's reduce the sculpture in size, in order to then work with what is actually there.
So, you switch from the pointy chisel, which again runs the risk of sheathing, over to a toothed, or clawed chisel, with teeth or prongs as their names would suggest. In fact, it was Michelangelo's preferred chisel, called the gradina. The greater surface area of the chisel, essentially suggests that there's less risk that the chisel sink too far into the stone, and then eventually cause sheathing to take place. This also means that there is further refinement, further clarification in the actual object or subject that was being depicted.
You move from the toothed chisel, to the flat-headed chisel. The general progression of tools is from pointy, to flat. The idea, of course, the flat chisels minimize the depth of the blow, as it hits the stone. It's also beginning to gradually smooth out. Just imagine the width of a chisel, defining a smooth plane, moving over the surface of the stone. Then, that smooth plane being worked by all types of abrasives. Things like emery, like pumice, things like straw, all sorts of abrasive. Iron files, as well, going over the surface, to really bring it down, and to really bring out the definition of what it was that was being carved.
These techniques that I'm describing to you can be applied to sculpture in the round. When you think of Michelangelo, that's usually the type of sculpture that you imagine. In the round, seen from all sides. Also, to relief sculpture, when essentially sculptors are carving into a flat surface, to any level of degree. We talk about low, middle, and high degrees of relief. Low, being very close to the flat surface of the stone, high being nearly detached, often times indiscernible. It almost looks like it's floating. Then, middle of relief, appropriately enough, coming somewhere in between.
Marble sculpture, again, applied to those standing statues, whether free standing or inside of niches, but also then to release sculpture as well. In fact, so too holds true for the other preferred medium for statues, which is not stone but a metal instead, and called bronze.
In fact, in our next podcast, we will address this most precious of sculptural materials, worth about 10 times more than marble was at the time, how difficult it was to work, and also how bronze reflected the status of the patron wealthy enough to afford it.
So, stay tuned for more on our next podcast. We'll continue on with our discussion of the materials used by sculptors in the Renaissance.
For more information on lectures and programs in the United States, art history, tours in Italy, and for online video lectures, visit RockyRuggiero.com.
Sign up to be informed by email when we release new podcasts.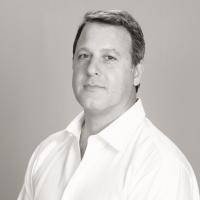 Rocky Ruggiero has been a professor of Art and Architectural History since 1999. He received his BA from the College of the Holy Cross and a Master of Arts degree from Syracuse University, where he was awarded a prestigious Florence Fellowship in 1996. He furthered his art historical studies at the University of Exeter, UK, where he received a Ph.D. in Art History and Visual Culture. In addition to lecturing for various American universities in Florence, Italy, including Syracuse, Kent State, Vanderbilt, and Boston College, Rocky has starred in various TV documentaries concerning the Italian Renaissance. He has appeared as an expert witness in the History Channel's "Engineering an Empire: Da Vinci's World" and "Museum Secrets: the Uffizi Gallery", as well as the recent NatGeo/NOVA PBS program on Brunelleschi's dome entitled "Great Cathedral Mystery."
Previous podcast
October 30, 2019
Next podcast
November 6, 2019
Videos You May Like