Episode 43: Answers To Open Questions – Part I
Episode Info:
This episode will answer the questions posed by various listeners on our social media platforms. From what sparked my own interest in the Renaissance, to whether Giotto or Michelangelo was more influential in shaping Renaissance art, all the way to Michelangelo's sexuality, no question is left unanswered.
View Transcript
Buongiorno, I'm Dr. Rocky Ruggiero. Join me in rebuilding the Renaissance and making art and history come to life.
Welcome to the rebuilding the Renaissance podcast, your guide to the art and history of Italy from the glory of Rome to the magnificence of the Renaissance. And now here's your host, Dr Rocky Ruggiero.
Buongiorno everyone! Today's format is going to be a bit different than previous podcast. Today I'll be answering the questions that you posed to me through our various social media platforms. Before I forget, I'd like to thank all of you who did actually chime in with questions and I actually find it quite enjoyable to be able to interact with you in this particular kind of digital way. So let's get right down to business. And the first question that we received is a personal question regarding my profession. And the question was, what started your interest in the Renaissance?
Well, my interest in the Renaissance goes all the way back to when I was just a kid. Consider that I am an Italian American. My parents are both Italian. My father was 32 my mom was 28 when they moved to the United States. And all of my immediate family, my first cousins, aunts, uncles, grandparents, when they were alive were all living in Southern Italy, in the area around Naples. So very often I would spend my summers in Naples as well, so that I could be close to my immediate family.
And when this happened, very often my aunt, who was my mom's sister with whom I was very close, would organize trips, usually religiously motivated trips to places like Lourdes and other various places where the Virgin Mary had allegedly appeared. I've been to Lourdes, I believe, something like five times in my life.
Well anyway, on our way to these various religious sites, very often, we would stop off in Rome, we would stop off in Pisa. I remember one summer we were fortunate enough to go to Venice. And so I was exposed to all of this artwork without necessarily knowing what it was. No one ever really told us about it, but I remember seeing Michelangelo's Pieta, and this is a very vivid memory, the Sistine chapel ceiling, before it was restored.
I remember my first visit to Florence being on a tour bus. I must've been no more than eight or nine years old, crossing a bridge on the bus. I just remember the river Arno, and I was just exposed to this stuff over and over and over again. And then as a high school student, I was a student at an all boys Catholic Christian brothers high school called Bishop Hendrickson in Rhode Island. I had to take a course in fine arts, all of a state, it was part of our graduation requirements. Our senior year in high school, we took a fine arts course with a man to whom I am greatly indebted named Mr.Culichi, and then I saw this artwork again, I saw it through a slide projector and I saw pictures of Michelangelo's Pieta and the Sistine Ceiling. And then I learned about it as Mr. Culichi would explain to us why these works of art were so important and so beautiful. And I simply fell in love.
So when I graduated high school and went to the college of the Holy Cross the following year, I actually went in as a Psychology major with a pre-med Concentration. Four years later I came out as an Art History major with a Pre-med Concentration, and the Pre-med, I guess was the sort of just in case scenario. Fortunately I satisfied my parents' desire for me to become a doctor when I received my PhD in Art History and Visual Culture. So I have that prefix to my name now doctor, and that is enough. So it really did stem from my simply being exposed to this great artwork for when I was just a child.
And I think one of the things I'm most grateful for sort of growing up in an Italian household is how culture is just part of our everyday kind of domestic fabric. I remember my dad telling stories about Michelangelo throwing a hammer at the David and yelling at it, why don't you speak? I remember hearing stories about Jus Epivarde and Juakin Giuseppe Verdi/Gioacchino Rossini the great composers.
And so I think that it was kind of latent in me all along, but then obviously when I realized that I could actually make a career with art, I had to jump on the opportunity. Considered by the way, that when I was an undergraduate, my focus was on 20th century art. But then when it was time to continue, I had to make the decision between modern and Renaissance and I always describe Renaissance art as my first love, and you always go back to your first love, which is exactly what I did in 1996 when I enrolled and was accepted to a graduate course with Syracuse University in Renaissance Art History, that brought me to Florence for the second time. The first time I'd gone to Florence was back in 1993 as an undergraduate for an entire year and then again in 1996 with Syracuse University and the rest is history. I in fact, remained in Florence from 1996 to 2016 when my family and I moved to Rhode Island.
Okay, so let's now take another question here. I'm going through the list. This is actually quite flattering. This is from a Nicholas who says, no question. Just a huge thank you for your Florence related podcasts. Love them.
Well, thank you Nicholas for loving them and there'll be many, many more where they came from. So again, stay tuned for more.
Okay, next question. Compare Giotto and Michelangelo's contribution to the advancement of Renaissance art. Who made the greatest impact in moving realism forward? Well, Giotto and Michelangelo compared is roughly equivalent of comparing King Kong and Godzilla. I think all of you who are familiar with my work know that I am a huge fan of the G man, as I like to call him, that being Giotto Di Bondone, the greatest painter of the 14th century. And in my book, one of the top five painters of all time.
Then of course, we're setting him off against big Mike. Michelangelo, arguably the most famous and revolutionary artist of all time. Well, their contribution to Renaissance, without a Giotto, there would not have been a Michelangelo, that's simply the way that I see it. I always maintain that the innovations that Giotto introduced into Renaissance art at the beginning of the 14th century, his insistence upon naturalism on using nature as his model and nature as his inspiration essentially set the foundation of what the next two and a half centuries of European painting and many ways art would be.
He was an earthquake, nothing less than an earthquake in the history of art. And again, the important thing, and I want all of you to take this away from these podcasts, is to assess these artists and their innovations in context. In other words, this idea of kind of technical limitations being prisoners of their own time. And when you see what Giotto was able to do at a time, meaning the beginning of the 14th century, when most artists still could not make people look like people nor space look like space in their artwork, Giotto instead imbuing his art with psychology and emotion and movement. If you've listened to those podcasts about Giotto where I nicknamed him the Alfred Hitchcock of the 14th century, that same kind of psychological insight and nuance where Giotto catches us being ourselves, being people technically speaking. The fact that I'm associating psychology with 14th century art is technically absurd. But with Giotto, that is exactly what you have.
Michelangelo instead is a completely different kind of monster. So again, we're talking about Giotto at the beginning of the 1300 and Michelangelo whose career span the better part of three quarters of a century. We're talking about an artist who became a professional artist at about the age of 21 and then died nearly at the age of 89. Now consider there are earlier works by Michelangelo. In fact, his two earliest, he was only 17 years old, they're in the Casa Buonarroti in Florence, and we'll be talking about them in the several podcasts that I'll be producing about Michelangelo.
So we're talking about an artist who was essentially active for 72 years. But curiously with Michelangelo, he was almost pathologically consistent in his style, I guess, or at least what the essence of his artwork was. In other words, Michelangelo was obsessed with one subject in his artwork and that subject was the male body, nude whenever possible. He thought it was the most perfect thing that existed and so why bother depicting anything else? That was essentially the light motif of the entire 72 years of his artistic career.
But if you think about when Michelangelo was doing this sort of fits in perfectly to the evolution of art in the Renaissance because if we trace the development, say starting with Giotto, and then into the 15th century with Donatello and Mazacho, the two great naturalists of the early 15th century, and then we talk about Leonardo DaVinci in the second half of the 15th beginning of the 16th century. And I always maintain that Leonardo sort of represents the climax of objectivity in art. For me, Leonardo is as close as you're going to get to a camera before photography was invented.
So if Leonardo represents the climax of objectivity, then the next logical step in the evolution of art is subjectivity. And that's exactly what Michelangelo represents. For him, it was not about reproducing nature faithfully. For Michelangelo, it was about giving his slant, his angle, his interpretation of reality, and that interpretation was simply embodied, no pun intended, by that male nude form. It was sort of Michelangelo's gimmick. I know that sounds a little belittling, but I think you get my drift. It's not that different from what most contemporary artists do today.
Consider how much photography changed the game for artists. No artists alive can beat the photographic camera in reproducing reality. So if you can't beat the machine from an objective perspective, you can beat it from a subjective. And so what we expect from our artists is for them to give us their subjective interpretation of reality, whether it be Botero with those large voluminous, dare I say fat figures that we see in his art, whether it be Keith Herring, those colored forms rat by the black line, whether it be Rothko, whether it be Mondrian, whether it be Jackson Pollock. In fact, a recent conversation that I had with the director of the Albright Knox museum in Buffalo, New York, talking about how an artist becomes successful today in a world where I think most people are alienated from the contemporary art market. Most of us just don't get it as I hear over and over again. And he said that really the criteria comes down to sort of recognizability. In other words, creating a sort of angle on your artwork that people can recognize.
So a Rothko is a Rothko and I think just about everyone knows what Rothko looks like. A Pollock is inconfutal, you can't confuse a Jackson Pollock painting with anyone else. And so the idea that today we expect artist to give that sort of subjective slant, and that's exactly what Michelangelo did. So that essentially Michelangelo is moving art into the next level.
Giotto brings us back to this sort of technical ability of rendering things in a realistic way. And then Michelangelo, essentially some two centuries later, consider again, there are 200 years of time between Giotto and Michelangelo moving us into this realm of an almost modern vision of the world with subjective interpretation instead.
And so that had to be rather direct. I'd say that both artists contribute almost equally in moving, not necessarily realism forward as our questionnaire asked, but in moving art forward in the direction of evolution and of modernity.
Okay. Our next question actually picks up essentially on the same discussion, and the question is phrased such, "Rosso Fiorentino- overrated or underrated?" So the question essentially is this artist named Rosso Fiorentino or better known as Rosso Fiorentino, over or underrated? Now for those of you who are not familiar with Rosso Fiorentino, he was an artist born in the year 1494 and dead in 1540. That means that his professional career overlap with those of artists such as Leonardo DaVinci, Michelangelo and Raphael Lo Sansio.
He is, Rosso Fiorentino a high Renaissance/mannerist style artist. Rosso, I think many of you know is the Italian word for red, Fiorentino is someone from Florentine. And so this red Florentine was called such because he had a flaming carrot top head of hair, flaming head of red hair. So Rosso Fiorentino referring to his hair color, his real name was Giovan Battista de Yaka Porroso, John Baptist of red James, technically speaking. All right, let's just cut right to the answer. Is he over rated or is he underrated? While he was underrated for a hell of a long time. I'm not sure if you're aware, but artists go through trends and fads very much like fashion and foods and cars and what have you. In other words Rosso was essentially an artist ignored pretty much up until the end of the 20th century when suddenly there's this revival in his artwork and in his particular contribution.
Now you may have heard me referring to him as this Renaissance/mannerist artists. And so Rosso Fiorentino along with an artist by the name of Pontormo, another by the name of Julio Romano and another by the name of Parmi Janino are the celebrated mannerist artists. And now this is a completely different cat to skin here. Mannerism is one of the more complicated and at the same time almost controversial movements in the Renaissance. The term itself was coined by Giorgio Vasari. When Vasari said that there was a group of artists in Florence in the 16th century who were creating art in a Certa Manietta, in a certain manner. In other words, that their artwork was not simply reproducing nature, which was essentially what artists had done for a majority of the 15th century, just trying to overcome the difficulties, the technical difficulties of the middle ages, but that the art of these pre named artists was instead subjective, that they were breaking away from the sort of rules of Renaissance art so that compositions were no longer symmetrical, the figures seem to sort of fall out of the picture frame. The iconography was not really clear. You look at the painting and you think you'd recognize the characters, but they weren't really who they were appearing to be. Being zany, some people would say simply for the sake of being zany.
Now, whether or not this idea of mannerism or of artists, and if you remember the answer to my last question, we're talking about Michelangelo, it's essentially the same thing in the sense that if Michelangelo was the first to offer his subjective interpretation of the real world, and why would a group of artists not follow suit and do essentially the same thing? Is mannerism just a logical progression of Renaissance that we've moved beyond just trying to reproduce reality and an objective way and instead now doing so subjectively or was mannerism simply the result of a group of artists with a particular collective psychosis. Consider that this artist Rosso Fiorentino, in fact, you ever read the life of Rosso Fiorentino in Giorgio Vasari, we'll be talking quite a bit about Vasari's book in a later podcast. Pretty much the entire life is something like, I think 15 pages long is dedicated to the story about a monkey or an ape or something that Rosso Fiorentino owned. Much less to say about the artists and more to say about his pet monkey.
Pontormo was a paranoia maniac. He felt that there was a conspiracy to kill him and lived on a strict diet of hard boiled eggs so that he couldn't be poisoned. Parmigianino from Parma, the other great mannerist underwent PTSD when he was in Rome, while he was sacked in 1527 and supposedly was described as being a savage towards the end of his life. And so the question is, are these artists sort of grouped together because they have their particular slant on reality or does their art offer a particular slant on reality because each of them had their own particular sort of psychosis, if you will?
Well, that is a question that people in my business are still trying to answer. Now, Rosso Fiorentino was an extraordinary draftsman. If you see his drawings, he's actually quite capable. But his artwork is really just sort of off the radar. In other words, yes, he's depicting Christian subject matter like everyone else is, but he does so in a completely zany way, oftentimes making the iconography almost impossible to read. There's one particular painting by Rosso, in the Uffizi the Spedalingo Madonna, where both the Christ child and the Virgin Mary look like they have running mascara. I don't think that he is overrated. I think that the problem is how these artists are treated by art historians in the sense that either we're giving the too much attention or not giving them any attention at all.
And suddenly Rosso has become this kind of niche artist from the beginning of the 16th century, overshadowed by his contemporary and I think rightfully so, Pontormo who was the more talented in my professional opinion of the artists. Both of these artists Pontormo and also students of the great Andrea Del Sarto, who again in my professional opinion out shined both of them.
There was a show back in Florence in 2014 entitled Pontormo and Rosso Fiorentino Diverging Roads of Mannerism, essentially sort of showing these two contemporary side by side and how different their interpretation of this manner of style was. And in the first room, they actually had two large paintings by Rosso and Pontormo. But between them they had a painting by Andrea Del Sarto, their teacher.
And for me, that was the most poignant way to show that Andrea was by far the more talent. In other words, the teacher, in my opinion, was the more talented of the trio. But Rosso in my opinion now, enjoying this time in the limelight, by no means not deserving it, so I think overrated is a strong word, but an artist who needs to essentially be placed permanently into the ranks of the greats of the high Renaissance period.
Okay. Time for one more question, and this is posed by a Leo R from Rhode Island who asks if I think Michelangelo was gay. This is a question that I get very often, particularly when I am in Florence and we're looking at Michelangelo's art in person and obviously this emphasis on this male nude form and immediately and rather dismissively in my opinion, people immediately presuming that of course it was reflective of his lifestyle.
The only way for me to answer that question academically is by saying that if Michelangelo were alive today, I'm fairly certain that he would be homosexual. But I think the problem in trying to label him such in the 16th century is that this idea of homosexuality really didn't exist. There is one book written on the subject and it was written by a man that I taught with years ago at Syracuse University named Michael Roky, and the name of the book is Forbidden Friendships, Homosexuality in the Renaissance.
And the first chapter of this book is essentially trying to dismantle what we imagine homosexuality to be because it wasn't the same thing. It wasn't a genetic, it wasn't a life choice made by people at the time. Although there was quite a bit of homosexual activity in the 15th and 16th centuries in Florence.
The Renaissance brought back so much of what was ancient Rome and ancient Greece and one of the things they came back with a vengeance and Florence was this tradition of pederasty, that is older men having physical relations with younger boys. And it wasn't homosexuality, it was homosexual behavior. They called it sodomy to be more direct. In fact, the practice of sodomy amongst males was so prevalent in the Renaissance city of Florence that the German nickname for sodomite was florinsa or Florentine. It was just something very common, now, consider that the punishment for sodomy was death, but the problem was if they killed every male that they caught in the act, there wouldn't be any men left in the city.
So the tradition was that you'd simply admit your guilt, pay a fine, and then get off. And there were very clear rules of engagement concerning sodomy amongst men. If you're somewhere between the ages of 13 to 18, you were the passive partner. If you were 18 to 26 you were the active and then older than 26, you were married supposedly, and then never doing it again. And it was something that was very common amongst the male citizens, so that Donatello we're told, was quite open about what we would call today his homosexuality.
Leonardo DaVinci was once accused of sodomy. There was something called this Nightwatch that was scouring the city, looking to catch perpetrators in the act and then punishing them forward as well. So with Michelangelo, again, I think it is very simply too dismissive to say that his art looked the way it did because he was gay, which is what most people do. But that's like saying Botero is somehow physically attracted to obese people because his artwork is larger. Keith Herring likes people with black lines around their bodies and it's just not his thing. Michelangelo's art is his particular vision of reality.
We don't know much about Michelangelo's personal life, and this is a fact. If any of you have read the Agony and Ecstasy, you may remember these little heterosexual relationships that Irving Stone inserts into the book. And the reason is because of when he wrote the book, if he had pegged Michelangelo was a homosexual back in the 1950s, that book would have been blacklisted by McCarthyism. And so instead make our hero and I'm fairly certain that Charlton Heston would not have interpreted the role of Michelangelo had he been pegged as a homosexual. We needed that when the book was written, but we don't really know.
I'd almost define Michelangelo's asexual. Essentially sublimating. I didn't know Michelangelo personally. I just want to be clear about this. I know oftentimes I make it seem as if I was right there next to him as all this art was being created. But the impression that I get from an artist whose work in life I've studied for so long, is one who almost sublimated those sexual desires and those passions, whatever they were, heterosexual or homosexual into the art that he created.
So was he gay? We'll probably never know. But from an academic perspective, no more gay than any of his contemporaries at the time.
Okay. So with that we'll call it quits. We'll do this again, we'll do this rather frequently because I really liked the opportunity to answer your questions directly, but for now we'll be moving on. And in fact, in my next podcast I will be going back to Florence and talking about an earlier medieval monument that I completely overlooked, and I apologize for this, but deserves quite a bit of attention, and that is the baptistry of San Giovanni. So stay tuned for more.
For more information on lectures and programs in the United States, art history, tours in Italy and for online video lectures, visit rockyruggiero.com.
Sign up to be informed by email when we release new podcasts.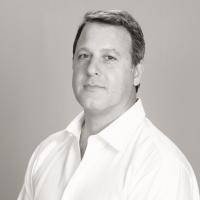 Rocky Ruggiero has been a professor of Art and Architectural History since 1999. He received his BA from the College of the Holy Cross and a Master of Arts degree from Syracuse University, where he was awarded a prestigious Florence Fellowship in 1996. He furthered his art historical studies at the University of Exeter, UK, where he received a Ph.D. in Art History and Visual Culture. In addition to lecturing for various American universities in Florence, Italy, including Syracuse, Kent State, Vanderbilt, and Boston College, Rocky has starred in various TV documentaries concerning the Italian Renaissance. He has appeared as an expert witness in the History Channel's "Engineering an Empire: Da Vinci's World" and "Museum Secrets: the Uffizi Gallery", as well as the recent NatGeo/NOVA PBS program on Brunelleschi's dome entitled "Great Cathedral Mystery."
Previous podcast
November 13, 2019
Next podcast
November 20, 2019
Videos You May Like