Episode 20: Theory – Put it in a Box – Defining the Periods in Western Art History
Episode Info:
In this episode, I lay out the terms and dates of the major western historical and art historical periods, and various works of art and architecture with which they can be identified.
View Transcript
Buongiorno! I'm Dr. Rocky Ruggiero. Join me in Rebuilding the Renaissance, and making art and history come to life.
Welcome to the Rebuilding the Renaissance podcast, your guide to the art and history of Italy, from the glory of Rome to the magnificence of the Renaissance. And now here's your host, Dr. Rocky Ruggiero.
Buongiorno, everyone. So what I'd like to talk about today is essentially the different names that we give to both historical and art historical periods when we're talking about Western civilization. The reason I bring this up is because very often I find that my students, in trying to sound intelligent, and describing let's say a work of architecture as being "classical" in style, will mistakenly use the adjective "Romanesque", right? Because if something is Romanesque, it sounds as if it's Roman or Greco Roman in style or what have you. Because, what they don't realize is that by describing something as Romanesque, you're actually also attributing a chronology to it, Romanesque art and architecture, and we'll talk about this more in detail in just a second, was the art and architecture created between 900 and 1200 AD. You follow?
So, the idea technically that by using the proper terminology, you are also approximating the chronology of a work of art. In other words, as I go through this I'll kind of explain it and stuff. Let's back all the way up to the very beginning, essentially the earlier period that we will be discussing in this series of podcasts, this Rebuilding the Renaissance, and that is the historical period known as Antiquity. In Western culture, what we mean by Antiquity is the Greek and Roman ancient world.
Chronologically speaking, we normally begin that period around the year 800 BC, more or less where Greek history kind of picks up where Egyptian left off, more or less where the Romans claimed that Romulus and Ramus founded their great city, and more or less we'll kind of crutch together the history of this mysterious Italic people known as the Etruscans as well. What you'll find is that we often kind of crutch Roman history on one side, Greek history on the other, to kind of formulate an Etruscan identity which was there at the same time.
So, Antiquity, which starts around the year 800 BC and technically continues all the way until the fall of the Western Roman Empire, which if you remember from my earlier podcast, took place in the 476 AD. We're talking about a historical period that endures for approximately 1300 years. That is a very long period of time. But, consider that when we're talking about Antiquity, usually the different moments of Antiquity that we're focusing on is of course classical Greece, or Athens at it's peak with its philosophers and artists, or perhaps Alexander the Great, when he expanded that Greek territory.
More often than not, what we're referring to when we refer to Antiquity is the year zero, the time right around Jesus Christ, which is when the Roman Empire was essentially coming into its own. The majority of what we know from that ancient world transcends down to us today because of the highly organized state that was the Roman Empire. The historical term is Antiquity, or in adjective form, antique; whereas the art historical term is classical. So, if you're referring to something artistic: A work of architecture, or sculpture, or painting from the ancient Greek and Roman world, we use the adjective classical to describe it, generally speaking.
Now, this is a very broad parameter that I'm using, but if we're referring to architecture, let's say that it inspired Brunelleschi or Michelangelo, it is classical architecture that we are talking about. Okay, the historical period that comes after Antiquity, and that comes between Antiquity and it's rebirth later on, the Renaissance, is called the Middle Ages. If you're wondering why we called them the Middle Ages, is because simply they fall in the middle, between the peak of what most people consider cultural evolution that is Antiquity, and it's revival later on with what we call the Renaissance. So, this period in the middle is referred to as the Middle Ages.
Chronologically speaking, the Middle Ages began right with the fall of the Roman Empire. We're talking about 500 AD, and continue all the way to the beginnings of the Renaissance, approximately 1400 AD. If something was produced, or something comes from the Middle Ages, the adjective that we use is Medieval. Medieval has a tricky spelling, it's M-E-D-I-E-V like Venice-A-L. So, if something is Medieval, it's a historical adjective. You're simply saying that the object or the building actually dates back to this very broad 900 year period beginning in 500 AD and ending around the year 1400 AD.
Consider that historians used to refer to the 400 year period immediately after the fall of the Roman Empire as the Dark Ages. You may remember this from your Western Civilization classes. The idea that obviously when something is powerful and is organized as the Roman Empire falls, there is this sort of cultural, political and social vacuum that is created. Historically, the figure who pulled us out of the Dark Ages was this figure, Charlemagne. Now, I do want you to be aware that historians have abandoned the term "Dark Ages". I'm not really sure why. I think maybe something to do with reinventing our profession. But today, they're more inclined to refer to them as the "Early Middle Ages" instead.
Now, the art historical terms instead, and the art historical periods that we will be discussing during this Medieval historical period, one we've already addressed in my podcast about Ravenna, we talk about the Byzantine style, and that Byzantine style that was imported in the West from the eastern Byzantine Empire. We talk about that Byzantine style essentially dominating Western art from about 500 AD to about 900 or so AD. So, the Byzantine style, specifically referring to the art imported from the Byzantine world which at least in terms of painting, had a tendency to look rather abstract, two dimensional, and to depict almost exclusively religious subject matter.
Statutes sort of follow in suit, and building looking somewhat classical, at least in form. But, Byzantine architecture because it was imported from the East, having a rather exotic almost esoteric look with its mosaics and its particular use of lighting. That is the Byzantine style, so 500 to about 900 AD. The art and architectural style that comes after Byzantine is called Romanesque. So, Roman, capital R with an E-S-Q-U-E at the end. Romanesque art and architecture was produced beginning around the year 900 AD and lasting all the way until the year 1200 AD.
Romanesque art and architecture, as it's name would suggest, inspired by the classical world. But, the forms become somewhat different. In fact, it's probably Romanesque architecture that's best known. Romanesque buildings, as I've already described to you, had a tendency to be rather low buildings, thick-walled buildings, small windowed buildings. If the windows are small, there's very little light that's actually coming through, so very little need to decorate because you can't really see on the inside.
In fact, what you're also going to discover as I go through these different periods, is that art historical movements have a tendency to be reactionary, to be styles for the movements that preceded them, and so holds true as you'll see in just a moment. Knowing these different terms and periods will help you approximate the style of the building and vice versa. Knowing the style of the building will help you approximate its chronology. In other words, Romanesque art and architecture 900 to 1200 AD. You come to Italy, and you see the most infamous cathedral bell tower in the world, the Leaning Tower of Piza, built in the year 1173. If you look down at your dates there, you'll find that therefore makes it Romanesque.
You come to Florence, and you see Florence Baptistery, consecrated in the year 1059 AD. It is Romanesque in architectural style. You visit Florence and you hit the Church of San Miniato al Monte, that church up on the hill, which celebrated its 1000th birthday in 2018, built in the year 1018 you know that it is Romanesque in style. So as you're traveling around and you're in let's say the southwestern part of France, which is famous for it's Romanesque churches, and you roll up to a building and they tell you the date of a building but they don't necessarily indicate the style, but knowing the date infers the style. And vice versa, if they tell you the style, "This is a great Romanesque church," then you at least have an approximate chronological parameter by which to date the church.
Okay, so the art historical period that comes after the Romanesque, is perhaps the most famous of Medieval movements, and it is of course, the Gothic, capital G-O-T-H-I-C. Gothic art and architecture was produced over an approximate 200 year period, beginning in 1200 AD and ending in the year 1400 AD. As I mentioned in earlier podcasts, this Gothic style was born in Paris, in a church called Saint-Denis, out of the need to change the way religious structures looked at the time, specifically of course, Christian buildings.
In other words, there was an Abbot, or an Abbey, as Abbot as it's head, whose name was Suger, and felt that Romanesque-style buildings were a bit oppressive. He thought that it was time to kind of transform the look of Christian churches into something different. So, Gothic architecture, essentially emphasizing two very important things, that is height and light. In other words, the Abbot Suger wanted to make churches taller to increase the amount of illumination that was allowed or permitted within.
What you get with Gothic buildings are very tall structures whose architectural elements emphasize the aspect of the vertical, so things like pointed arches and spires, and usually continuous vertical lines extending the entire height of the building from the pavement all the way up to the ceiling as well. We then start to develop these growing vaults as well, to make the architecture somewhat lighter and more supportive. But perhaps the most famous development of Gothic architecture is of course the flying buttress.
Now, they don't really fly, but they do project off of the exterior walls. The flying buttress was simply born out of the need that the less wall that you have, because again the walls get taller but the window space gets much greater, less structure you have. Ultimately, when you're building all you're really trying to do is to hold up the roof. There's no point in building if you cannot create a sense of shelter or repair from the outside world. So, what you need to worry about eventually is how your structure will sustain its covering or its roof, which might vaulting, which could be a timber or a wooden roof.
If your walls are very thin and punctured by large window spaces, that means there's not that much support for the roof so those walls need to be in turn supported, and that's where the flying buttresses kind of come into the picture as well. Consider, by the way, that the development of the pointed arch in Gothic architecture is paramount in the history of architecture. Again, you probably don't spend much of your free time discussing the merits of points arches, but consider that what a pointed arch does is, to at least in theory, allow builders to heighten structures without necessarily widening them.
Just to break this down in its most simple terms, if you are using a semi-circular arch the way the ancient Romans did, and the way Romanesque architects did as well, then essentially if you're going to increase the height of the arch, or it's radius, you are forced therefore to increase its width or diameter. So, as structures got taller they also got longer; whereas with Gothic arches, essentially what happened is that the arch itself could be extended further, higher up, without necessarily widening the base, because you can actually determine what the height of that pointed arch is. Consider that a pointed arch is very simply the arch formed by the intersection of two circles.
Depending how you arrange those circles of course, that degree of overlap can vary. Consider also that the thrust on a semi-circular arch, in other words, gravity pulls down- I think most of you are aware of this- on the keystone, correct? That central stone kind of locks all of the others in place. So technically, on a semi-circular arch, the thrust or the push is outward, lateral. It's called "Hoop Stress". What you need to do, is to reinforce the size of that arch. You need to buttress it on the sides to make sure of course that the whole thing simply does not explode; whereas, the major advantage of a pointed arch is instead that it exerts two thirds less lateral thrust.
Most of the thrust on a pointed arch goes straight down. The idea that we don't need to make these thick reinforced piers, like we did in Romanesque churches, to support those arches as well. That, of course, is where the inspiration then came from to create these great Northern Gothic cathedrals such as Chartres and Reims, and Notre Dame, and Strasbourg and Cologne, just sort of racing for the skies now with this new technological advancement in the form of the pointed arch. So, Gothic art and architecture, 1200 to 1400 or so.
You come to Florence, you find out that Florence Cathedral was built beginning in 1296. You know it is Gothic. You visit Siena, the great Gothic cathedral in Sienna, where construction began in 1226, you know it's Gothic. You visit Paris, and the recently damaged cathedral of Paris, Notre Dame, the Cathedral of Our Lady, at which construction began in the year 1160. If look back here now at your chronology, 1160 would theoretically put Notre Dame into the Romanesque period. Well the point is this, it's not an exact science.
In other words, it's not as if at the stroke of midnight, January 1st of the year 1200, all the Romanesque art and architecture magically disappeared and suddenly it all became Gothic. There is an overlap. When I'm giving you these nice round numbers, I'm giving you approximate parameters by which I hope you'll have an easier time to remember. I think everyone knows that Notre Dame is perhaps the most famous of Gothic cathedrals in the world. So, Gothic is the last of the Medieval periods.
Let's move now forward historically to the Renaissance. The Renaissance is a historical period that begins in the year 1400 and ends, depending on who you talk to, somewhere between 1700-1750, 1-7-5-0. Again, depending on who you talk to because different historians see it different ways. The different art historical periods of the Renaissance, the earliest of which is the Early Renaissance. You see how creative we are in art history, right? The Early Renaissance beginning around the year 1400 AD and ending around the year 1500 AD when artists such as Donatello, who created his famous Puss in Boots David around the year 1430, you know it's Early Renaissance.
Brunelleschi, who designs the great Basilica di San Lorenzo in Florence in 1421, you know it's Early Renaissance. In fact, it's the first ever Renaissance-style church. Botticelli, with his famous, Primavera, and Birth of Venus paintings, Early Renaissance. That's the period where we're moving into now mythological subject matter, and consider that the stylistic period that comes after the Early Renaissance, is what we call the High Renaissance.
The High Renaissance, essentially taking us from around the year 1500 to approximately the year 1600 AD. Now, High Renaissance, what does this expression mean? Well, it has nothing to do with how people were feeling at the beginning of the 16th century, but it essentially marks this moment where artists have overcome these technical difficulties. Most of the 1400s or 15th century was marked by artists like Donatello and Brunelleschi, and Mizacho, trying to figure out how to make things look real again, or classical again. Perspective was a major obviously contribution of the Early Renaissance period.
But now we have this new wave of artists. In fact, we normally believe that the work of art that moved from the Renaissance from Early into High is Leonardo da Vinci's famous Last Supper painting in Milan, datable to the year 1495. So we're at the very end of the 15th century. Because all of a sudden, that Last Supper looks less like some staged event, but instead almost as if Leonardo da Vinci was in that room with a camera at the ready and kind of snapped it. It's distilling it all down to a single moment in time, a single place in time instead, and we can clearly see how that artists having overcome these technical difficulties are free to move into a different level now of expression.
Consider Michelangelo, perhaps the most celebrated of all High Renaissance artists. His Pietà, his David, his Sistine Chapel. Raphael, famous frescoes, in the apartments of Pope Julius II, the most famous of which being in the School of Athens of 1508, High Renaissance. This High Renaissance style was not just central Italian, it wasn't just Rome and Florence, but also Venetian. So, artists like Giorgione, and Titian and Tintoretto, is well marking this particular period from about 1500 to 1600.
The art historical period that comes the High Renaissance is referred to as the Baroque, B-A-R-O-Q-U-E. Baroque art and architecture, datable from around the year 1600 to about the year 1700. Again, some people may be pushing this all the way to 1750. The debate essentially being this, whether or not the Rococo style, which is the style that I detest more than any other, whether we include it with the Baroque. In others, is the Rococo a natural extension of the Baroque, thereby the Baroque ending around the year 1750? Or, do we categorize the Rococo as its own distinct style from about 1700-1750?
Well, regardless we don't care. I don't like it. We're not going to talk about it. But, the Rococo is essentially, if you've to Versailles, that is Rococo. It looks like a giant whipped cream can exploded, and it had a bunch of gold gilding inside it as well, so it's sort of over-the-top style of decoration. The Baroque instead, was also over the top, 1600-1700, but in a more tasteful way. Artists such as Caravaggio, whose paintings date from 1600-1610, we classify as Baroque. Perhaps, the most famous of all Baroque artists was the great Gian Lorenzo Bernini, who was active from about 1600 until he died in the 1670s.
The great, great, great architect, Francesco Borromini, was also one of these Baroque giants. Again, going to Rome, which is really the cradle of that Baroque style, you can see the works of these great masters from this particular period. Then, we get into this Rococo, not Rococo issue, but what I also want you all to be aware of, and I think this is very important, is that the historical period that then comes after the Renaissance is the one in which we're living today. It is called Modernity, or Modern Times.
This is important because when I tell my students, "Oh yeah, we're talking Michelangelo, or Brunelleschi," or what have you, they're imagining these people who lived a millennia ago, when in reality they're bumping up. The historical period in which a Michelangelo or Galileo lived is bumping up, rubbing shoulders, against the very period in which we live. In the middle of the 18th century, with obviously the American Revolution, and the French Revolution, and the Age of Enlightenment and everything else, this kind of ushers in this sort of Modern Age. But, I want you all to be aware of how fundamental this whole Rebuilding the renaissance concept is, because it really is that Renaissance that acts at the foundation of what Modernity is today.
In fact, in academia, we have sort of begun to refer to Renaissance period now as Early Modern Times, just so you know. Again, trying to reinvent our profession. So, if you come across that expression of Early Modern Times, what they're referring to is the Renaissance, but that expression in fact does reveal how important the Renaissance is to our contemporary lives today. Stay tuned. In my next podcast, we're actually going to shift gears and shift cities. We'll be moving to Sienna, that great Tuscan gem, and talking about its role in the 13th century and 14th century period, and it's role in essentially creating what we call the Renaissance today.
For more information on lectures and programs in the United States, art history tours in Italy, and for online video lectures, visit RockyRuggiero.com.
Sign up to be informed by email when we release new podcasts.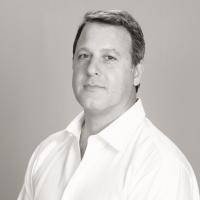 Rocky Ruggiero has been a professor of Art and Architectural History since 1999. He received his BA from the College of the Holy Cross and a Master of Arts degree from Syracuse University, where he was awarded a prestigious Florence Fellowship in 1996. He furthered his art historical studies at the University of Exeter, UK, where he received a Ph.D. in Art History and Visual Culture. In addition to lecturing for various American universities in Florence, Italy, including Syracuse, Kent State, Vanderbilt, and Boston College, Rocky has starred in various TV documentaries concerning the Italian Renaissance. He has appeared as an expert witness in the History Channel's "Engineering an Empire: Da Vinci's World" and "Museum Secrets: the Uffizi Gallery", as well as the recent NatGeo/NOVA PBS program on Brunelleschi's dome entitled "Great Cathedral Mystery."
Previous podcast
June 5, 2019
Next podcast
June 12, 2019
Videos You May Like