Episode 21: Siena – The Foundation Myth

Episode Info:
This episode recounts the foundation myth of the great Tuscan city of Siena and how 14th-century Sienese government officials claimed to have discovered a document that traced Siena's ancestry all the way back to Ancient Rome - but not to Rome's great founder Romulus, but instead to his defunct brother Remus.
View Transcript
Buongiorno! I'm Dr. Rocky Ruggiero. Join me in rebuilding the Renaissance and making art and history come to life.
Welcome to the Rebuilding the Renaissance Podcast, your guide to the art and history of Italy, from the glory of Rome to the magnificence of the Renaissance. And now here's your host, Dr. Rocky Ruggiero.
Buongiorno, everyone. Topic today is the foundation myth of the City of Siena. Now, if you're not familiar with Siena, it is essentially the second most important town in the region of Tuscany. It's also one of the most beautiful towns in the world. It is a typical Tuscan hill town. And the history of Siena is one that is very similar to the history that we've already discussed in Florence. In fact, I gave a lecture which I like to entitle Florence and Siena: A Tale of Two Cities.
Siena was a noble oligarchy through most of the Middle Ages, but then in the middle of the 13th century was transformed into a republic. In fact, just about everything, politically speaking, in Siena kind of mirrors what we have in Florence. Their elected city council was called the Council of the Nine, and consisted obviously of nine men, whereas in Florence it was referred to as the Signoria, but also consisted of nine men. Those nine men met in a building in Siena called the Palazzo Pubblico, the Public Palace, which was their town hall, built beginning in the year 1297. In Florence, the Signoria would meet in the Palazzo della Signoria, which was built in 1299. It's amazing how the histories of these two cities kind of mirror each other.
Now, Siena has always been a smaller city than Florence. It was smaller in the Middle Ages, when its population peaked at about 60,000 people, which is a pre-Black Death number. The amazing thing is that the population of Siena today in 2019 is also about 60,000 people. Whereas Florence, around the year 1300, had a booming population of about 120,000 people, and today just under 400,000 people, so Siena has always been that kind of secondary Tuscan city. But consider that from a political, economic, and even cultural view, in the first half of the 14th century, Siena was at least Florence's equal, if not in certain respects its superior. In other words, even better than Florence at that particular time.
The people of Siena were mainly merchants. Now, because they did not have a body of water that passed through, it was mainly brokerage of textile material, whereas in Florence at the same time, it was a combination of both manufacturing textile and then trading that textile as well. Consider that Siena is home to the world's oldest bank, the Monte dei Paschi, which was established in the year 1478 and still today, although it's having some severe fiscal problems, is the fourth largest bank in Italy. And in fact, depending on who you talk to, you'll usually discover that banking as an industry was either invented in Florence or in Siena. Regardless of where it was invented, banking was a Tuscan phenomenon, and banking evolved and came along simply to assist these textile merchants in conducting business. It just made their lives much easier, obviously, if there was a highly developed banking structure as well.
And Siena, as I mentioned, is a hill town. In fact, the unique reality in Siena is that it's built up on three hills, the so-called Trimontium. And if you remember from my earlier podcast about Assisi, I told that technically the topography of an Italian city reveals its historical origins, that if a city is built up on a hill, or hills in this case, it is pre-Roman. If instead an Italian city is built in a plain or flatland, it is Roman, and that had to do with the need or the necessity for defense. In other words, you build up on a hill, because it's easier to protect yourself, whereas you build in a plain because you don't have to.
So the idea that these pre-Roman peoples, the Umbrians in Umbria, the Veneti in the Veneto, the Ligurians in Liguria, the Lombards in Lombardia, and in Tuscany the peoples who lived there were called the Etruscans. Now, consider that historically the Etruscans did not call themselves Etruscans. The Romans gave them that name. That cliché expression that the winners write history in fact holds true. They were called Etruscans because they came from an area that the Romans had name Tusci. Tusci, which is the root of the modern word Toscana. And the ancient peoples who came from Tusci were the Etusci, which over time evolved into Etrusci, and the area became known as Etruria. These were the peoples who lived in the region that today we call Tuscany, and in all probability were the peoples who founded the city that today we call Siena.
Now, if you remember from my earlier podcasts, we also talked about how once an economy starts to bloom, once a social structure consolidates and what have you, it gives citizens the luxury of looking back, because when you're trying to fix everything, you don't have the time nor the energy to worry about your heritage and your past. And so in Florence, they really didn't have to look far, because the city knew that it was once an ancient Roman colony. If you listened to my earlier podcast about the historical origins of Florence, you find out that it was once a Roman castrum.
whereas in Siena they looked far and wide to find some link back to ancient Rome, because the idea is that any Italian city would want its pedigree to essentially prove that they were once Romans, Rome being perhaps the most powerful and influential Western civilization in history. And so in Siena they looked high and low, but they could not find the proof that they needed, because as I just mentioned, it was in all probability an Etruscan town.
So if you can't find the evidence or the proof you need, very often in history you simply make it up. And this is exactly what happened in early 14th century Siena, where the city council claimed to have discovered a document, which proved that the ancestry of the city dated all the way back to a figure named Remus, as in twin brother of Romulus. This is a very astute strategy that they've come up with. You can't go back to Romulus, because we already know Romulus's pedigree. If you've not listened to it yet, you can listen to my podcast called The Foundation Myth of Rome, which talks about how Romulus in fact slew his brother and then became the king, and the kingdom became the republic, and the republic became an empire, et cetera, et cetera.
Well, the Sienese instead claimed ancestry from Remus, and the legend or the myth that they invent is this, that before Romulus slew his twin brother, Remus had actually fathered two sons. They were named Aschius, and the other was named Senus. These two boys fled the Aventine Hill in Rome before their nasty homicidal uncle Romulus killed them as well. And Aschius we're told fled south, and we kind of lose his tracks. But Senus instead headed north of Rome and settled in an area that reminded him very much of home, because topographically it consisted of three hills. This, of course, would be the area that would eventually become Siena.
Why did it remind him of home? Well, because Rome traditionally is built upon seven hills. So the Trimontium in Siena, echoing of the Septimontium, the Seven Hills in Rome instead. And the story goes that Senus decided to settle down in this area of the Three Hills, but the problem was that he was so young that he was vulnerable to just about any threat. So the gods, lower case "g" plural, decided to intervene and to protect young Senus until he grew up, came of age, and could fend for himself. And the way that they did this was by sending down a white cloud during the day, which made him invisible to all of his enemies and threats, and a black cloud at night, which did essentially the same.
And so Senus came of age and eventually founded the great City of Siena. In fact, Senus is simply the Latin name for the city. So Siena claiming ancestry all the way back to the founders of Rome, to Romulus and Remus themselves, and it is this particular foundation myth which gave rise to the symbol of Siena, which is a shield divided horizontally into two fields, one being white and one being black. That shield, which in Siena is called the Balzana, is the national flag of the city. We've discussed this in Florence, where it is the red fleur de lis on the white backdrop. In Siena, instead the Balzana, the shield divided half black half white, representing the great city-state, which in fact was a country in the Middle Ages of Siena itself. And so these colors coming from this particular foundation myth, which prove that the Sienese, at least according to the Sienese, were descendants of the ancient Romans as well.
So stay tuned. In my next podcast, we're going to talk about the development of the city from an urbanistic perspective, starting with the cathedral. And the construction history of Siena Cathedral is really one of the most entertaining stories that you'll see. And how that structure would in fact compete with Florence Cathedral. So stay tuned for more.
For more information on lectures and programs in the United States, art history tours in Italy, and for online video lectures, visit rockyruggiero.com.
Sign up to be informed by email when we release new podcasts.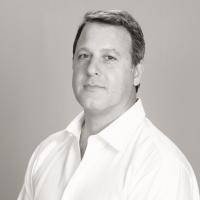 Rocky Ruggiero has been a professor of Art and Architectural History since 1999. He received his BA from the College of the Holy Cross and a Master of Arts degree from Syracuse University, where he was awarded a prestigious Florence Fellowship in 1996. He furthered his art historical studies at the University of Exeter, UK, where he received a Ph.D. in Art History and Visual Culture. In addition to lecturing for various American universities in Florence, Italy, including Syracuse, Kent State, Vanderbilt, and Boston College, Rocky has starred in various TV documentaries concerning the Italian Renaissance. He has appeared as an expert witness in the History Channel's "Engineering an Empire: Da Vinci's World" and "Museum Secrets: the Uffizi Gallery", as well as the recent NatGeo/NOVA PBS program on Brunelleschi's dome entitled "Great Cathedral Mystery."
Previous podcast
June 12, 2019
Next podcast
June 19, 2019
Videos You May Like