Episode 19: Theory – Stick it on a Wall – The Art of Fresco Painting
Episode Info:
This podcast will explain the technique of fresco painting, the various advantages and disadvantages of this millennia-old method, as well as famous examples of this medium from the Renaissance.
View Transcript
Buongiorno! I'm Dr. Rocky Ruggiero. Join me in rebuilding the Renaissance and making art and history come to life.
Welcome to The Rebuilding the Renaissance podcast, your guide to the art and history of Italy, from the glory of Rome to the magnificence of the Renaissance. And now here's your host, Dr. Rocky Ruggiero.
Buongiorno, everyone. What we're talking today is the technique of fresco painting. Probably the most famous fresco in the world is Michelangelo's ceiling there in the Sistine Chapel, but I think few people actually understand what goes into creating a fresco. And what I need to start off by telling you is that a fresco is very simply a type of mural painting, M-U-R-A-L. Mural from the Italian muro, which means wall. So a fresco painting is essentially just one type of wall painting.
And the word itself fresco means fresh, so technically the technique involves the application of pigment to fresh plaster and what happens is a chemical reaction between those pigments and the actual plaster itself so that they become one and the same.
If you were to rub your hand over a true or buon fresco, we call it in Italian and please for the love of God don't do this but if you were, you would find that there is no residue on your hand because again pigment and plaster have become one and the same thing. In fact, the Italian word affresco from which we get the English fresco actually includes the preposition, right? The a, affresco, and affresco literally would translate to the application of pigment to fresh plaster. This is essentially the idea of what a fresco is.
And the actual technique for painting in fresco is interesting. In other words, what you do is you essentially lay out the parameters of the space that you are going to paint, and then you make that surface rough, because you're going to apply two layers of plaster.
The first layer that's applied to the wall is known as the arriccio, A-R-R-I-C-C-I-O. And the arriccio is essentially a combination of plaster, water, and coarse sand. This arriccio is left very rough on the surface. The more rough the surface, the better the adherence, of course, of the various layers of plaster that are applied.
And then once that arriccio dries, it is usually there that a cartoon or drawing, an underdrawing let's call it is applied as well. The generic name that we give to these underdrawing is sinopia. The reason is because a sinopia is essentially the underdrawing made from a pigment, which in turn is called sinopia.
So one of the more common things to see in museums in Italy today is in fact the layers of a fresco detached, so that you'll see the final painted layer of the fresco on one wall, and then instead the drawing on the underlayer, the arriccio, on another wall. Because it's usually at this drawing stage that we imagine that some of the creativity takes place, and it's fun to actually see how the final fresco deviates from whatever that drawing might be underneath.
So once you have the entire area laid out, once you have it covered with the arriccio, your coarse layer of plaster with the red drawing, the sinopia on it, you gradually begin to cover that rough layer section by section, in each section of fine plaster, which is what we call the intonaco. So technically the painted layer of a fresco is millimetrically thin. It's an incredibly fine layer, and the plaster is mixed with very fine sand that's been sifted and filtered through to get all the larger pebbles out of it. Very, very fine layer of plaster that's applied to which then the pigments themselves will be applied.
And again, each section of intonaco, or that final surface layer, that is applied to the wall is known as a giornata. And giornata if you don't know, is simply the Italian word for day. And the normal definition that's given to this section of plaster is the area which can be completed in painting in a day.
But in reality that's not the case. In other words, a giornata is as large as an artist can paint it before the plaster dries, before it pulls. So that obviously if you're painting blue sky, the area of the giornata can be enormous. You just lay out a huge area of intonaco and then you just paint it blue. Technically speaking, you can even use a roller to do it.
But obviously if you're painting something like a human face, which will require much more detail and much more time to complete, the actual size of the giornato will be drastically reduced.
So what we can actually do is to find the different giornata when we look at frescos, by simply finding the joints between them. Two adjoining giornate obviously, two separate pieces of plaster will leave a very fine crack or joint in between, so we can actually trace the progression of execution.
And if you are a right-handed painter let's say like a Michelangelo, then you'd probably start in the upper left and lay your giornate left to right. If instead you are a south paw, or a left-handed artist like Leonardo da Vinci, in all probability you would start applying your giornate on the right and work your way to the left instead. It's just a matter of sort of facilitating the actual execution of it as well.
It's also worth mentioning that artists generally produced a cartoon before the final fresco was executed. Now depending on where you are in terms of time, in other words, what century, consider that in the 14th century when paper was still relatively expensive the tendency was for artists to produce small scale cartoons which were grided. In other words, a drawing on a piece of paper what the painting is actually going to look like, and then you would grid the small cartoon paper and then transfer proportionally from that smaller grid to a larger grid, which you would draw on the arriccio, on the underlayer technically. In other words, you would grid the same way and at that point you could simply scale up from the smaller cartoon to the larger surface that you were going to paint.
Consider also that when you're applying your giornate that technically you're applying a section of plaster where the underdrawing sort of disappears underneath it but leaves you an approximate guideline, because you can still see although the area that you're looking at is covered up, obviously the lines of the cartoon still extending downward. So it kind of helps the artist to then follow the cartoon as well.
Now consider that in the 15th century instead, as paper became less expensive artists were in the habit of producing full scale cartoons. In other words, cartoons as large as the fresco would be itself.
What they did was to draw on this large piece of paper, and then punch holes through the edges of the actual drawing itself. Hundreds, and hundreds, and hundreds of little holes along the edges of the drawing, and then apply that punctured or perforated drawing to the actual wet plaster. And then take a porous pouch, like a linen pouch, something that was filled with charcoal powder and they would pounce on the actual cartoon.
So the technique in English is referred to as pouncing. In Italian instead we refer to it as spolvero. And polvere is powder in Italian, or dust. So what you're doing is you're dusting the cartoon by pouncing on the surface. Once you pull the cartoon away, just hundreds of little black dots leaving essentially the outline that the artist can then use to create his final painting. In fact, when you find paintings where pouncing was used, you can very distinctly see those little black dots still on the surface. Obviously artists would try to cover them up. You don't want to leave traces of it. But if you have an eye for it you can find them quite easily.
Now consider that in the 16th century instead, by the time we get to Michelangelo painting up on the Sistine Chapel ceiling, the method of cartoon transfer, we're doing full scale cartoons but they had moved on to a new type of technique called incision. What incision means essentially is putting the cartoon up against the fresh plaster and then taking a stylus, a sharp pointy metal wand type object, and then dragging that stylus along the edges of the cartoon and essentially leaving incision marks in the wet plaster. So when you pulled the cartoon away, you could clearly see the plaster pushed back, incision marks cutting into the wet plaster which would then become the guidelines obviously for the painters to follow.
In fact, if you get up close and personal to a fresco with incision marks you'll see them clearly. Sometimes in fact, the actual lines on the painting themselves do not correspond perfectly. These are simply approximate guidelines for the artist to follow in their execution.
So that is essentially the sort of step-by-step process in creating a fresco. Now the question is why does an artist want to create a fresco? And the answer is longevity and durability. In other words, frescos last a very long time. In fact, the oldest frescos in the world today are in a place called Lascaux, France, and are 20000 years old.
It's a pretty extraordinary thing if you stop and think about it. Because essentially what happened was that a neanderthal reached down and picked up a big colored rock and began drawing on a wall that is rich in calcium carbonate, and created what we call an unconscious fresco. And 20000 years later those drawing are still there. That's a pretty extraordinary effect if you stop and think about it.
And buon fresco is extraordinary. It will last essentially as long as the wall upon which it is painted lasts. The Sistine Chapel ceiling obviously is another example, 500 years old and still in extraordinarily good shape.
But consider, of course, that there are some disadvantages to fresco painting. And those disadvantages are a palette, in the sense that your range of colors is limited to minerals and stones that will bind or that can chemically bind and react with calcium carbonate.
I don't know if you've picked this up, but if you look at Italian frescos the color range is usually the same. The same colors mixed in different ways because again, those were the colors that can bind with the calcium carbonate.
The other major limitation of fresco painting is detailing. Just try to visualize what it is to dip a paint brush into a cup of water color and then apply that brush to wet plaster. How those colors would just diffuse, just spread themselves out so that you cannot achieve an extraordinary level of detailing in fresco either.
But fear not because there was a way to overcome this particular limitation, both limitations. That is by using another mural technique, which is referred to as a secco. Two words, a and then separate word secco, S-E-C-C-O. And we use this Italian expression in the English as well. A secco literally translates as to dry. In other words, it is the application of pigment to dry plaster.
You lay out the entire area of wall that you are going to paint, and you let the plaster dry. You then suspend your pigments in some kind of adhesive medium. You could use glue, animal glues were often used. You could use tempora, which in Italy usually meant egg yolk, something sticky.
Then you apply those colors to the dry wall so that the immediate effect of a secco painting was breath taking. You could imagine a whole range of colors which had never been seen in fresco before, and the detailing was obviously extraordinary as well because you could get down with those fine brushes and really almost create images that were as detailed as a panel painting might be at the same time.
So there are some major, major advantages to working in a secco, but the major disadvantage of a secco mural painting is the longevity itself. Because the binders are organic, what starts to happen is that over a short period of time the colors literally begin to flake off.
Consider that we'll be talking about a mural in Sienna painted by the great Simone Martini which was painted in the year 1315. And only six years later in 1321 the same artist Simone Martini, was actually called back to repair it. So the question is if it deteriorated that much in a mere six year period, how much has the mural deteriorated over the last seven centuries?
Perhaps the most celebrated example of an a secco mural is one of the most famous paintings in the world, and that is of course Leonardo da Vinci's last supper.
Fresco painting was not particularly appealing to Leonardo da Vinci, who was known as the artist who never knew when to take his hand off of the canvas. In other words, he's very methodical, very meticulous. And the way I see Leonardo when he's creating paintings, because he's a natural scientist at heart the moment you finish painting, the painting is a dead object. It stops growing. It is a frozen moment in time. So for Leonardo, nature and reality were always in flux. So I can see his tendency to keep going back and touching and retouching so that he left quite a bit actually unfinished.
So when Leonardo was commissioned in 1495 to actually paint the wall of a refectory in Milan with his famous Last Supper, Leonardo did not try the fresco technique. He went immediately to the a secco, essentially laid out the entire area of wall, and it's a pretty large painting. Consider that the Last Supper is 29 feet wide by about 15 feet tall. So it's a pretty large section of wall. And then used all sort of different adhesive. He actually primed the wall first in lead white paint so that his colors would be even brighter. Then began using this a secco technique of various binders for his pigments.
But actually also began using oil, which again, doesn't really take a scientist to realize how difficult it would be for oil to bond with the plaster that was underneath it. But for Leonardo, everything he did was an opportunity to experiment. So too was this large commission that he had for this Dominican refectory.
So Leonardo executed over about three years or so the Last Supper in the city of Milan. And consider that it was unveiled by the year 1498, and when a gentlemen by the name of Giorgio Vasari, V-A-S-A-R-I, and Vasari is of course is the great voice of the Renaissance, the author of the famous Lives of the Artists.
When he went to Milan to do research for his work the Lives of the Artists, and we was there around the year 1540 or so, so only 42 years after Leonardo's Last Supper was executed. Vasari's description of Leonardo's painting was essentially as a spot on the wall. In other words, it had deteriorated so much in less than half a century that for him the subject matter of the last supper was barely recognizable.
So the idea of course that there is a price to pay for the immediate marvelous effects of a secco painting. That of course is that these paintings simply disappear over time. In fact, in my last podcast I was talking about the frescos in the Peruzzi Chapel in Santa Croche, which look literally like they've been just skinned. You can just tell that all that's really there are the sort of underlayer of paint and they're just completely undressed.
So in a way it's frustrating for us obviously centuries later to look at these paintings, and why an artist of course would have thought or even entertain the idea of painting in a secco. The answer is very simply they're painting for their immediate audience. They're not thinking necessarily that seven centuries later we would be treading through these spaces to look at these particular pieces as well.
So if you're traveling through Italy and you're looking at all of these murals, remember, not frescos because it doesn't necessarily mean that they are fresco paintings. Consider that artists needed to make technical decisions regarding what particular medium they were going to use and that had a lot to do with what their immediate objective was in rendering these, whether it was painting for the ages with fresco, or technically painting for a much more immediate effect with a secco imagery.
Anyway, stay tuned for more art theory. In my next podcast, what I'm going to do is essentially breakdown the different historical and art historical periods that we'll be discussing as well. Because I find very often that when we used adjectives such as Classical or Romanesque, that even people who are familiar with the history of art have a tendency to misuse them.
Stay tuned for my next podcast where we'll sort of pull it apart and make you fluent in the terminology of history and art history.
For more information on lectures and programs in the United States, art history tours in Italy, and for online video lectures, visit rockyruggiero.com.
Sign up to be informed by email when we release new podcasts.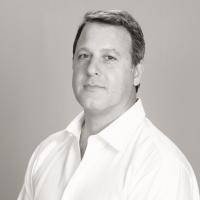 Rocky Ruggiero has been a professor of Art and Architectural History since 1999. He received his BA from the College of the Holy Cross and a Master of Arts degree from Syracuse University, where he was awarded a prestigious Florence Fellowship in 1996. He furthered his art historical studies at the University of Exeter, UK, where he received a Ph.D. in Art History and Visual Culture. In addition to lecturing for various American universities in Florence, Italy, including Syracuse, Kent State, Vanderbilt, and Boston College, Rocky has starred in various TV documentaries concerning the Italian Renaissance. He has appeared as an expert witness in the History Channel's "Engineering an Empire: Da Vinci's World" and "Museum Secrets: the Uffizi Gallery", as well as the recent NatGeo/NOVA PBS program on Brunelleschi's dome entitled "Great Cathedral Mystery."
Previous podcast
May 29, 2019
Next podcast
June 5, 2019
Videos You May Like