Episode 14: Assisi – The Basilica of San Francesco
Episode Info:
This episode examines the history, architecture and decoration of great shrine to St. Francis in Assisi that was decorated by a veritable all-star team of late-13th/early-14th-century artists such as Cimabue, Simone Martini, Pietro Lorenzetti and perhaps even Giotto. It also discusses the phenomenon of pilgrimage and the importance of relics in the spiritual life of medieval Christians.
View Transcript
Buongiorno! I'm Dr. Rocky Ruggiero. Join me in rebuilding the Renaissance and making art history come to life.
Welcome to the Rebuilding the Renaissance podcast. Your guide to the art and history of Italy. From the glory of Rome to the magnificence of the Renaissance. Now here's your host, Dr. Rocky Ruggiero.
Buongiorno, everyone. Today's podcast is about the church which acts as the shrine to the great 13th Century Saint, Francis of Assisi. In fact, when you approach the town of Assisi which, if you don't know, is located in the modern Italian region of Umbria.
If you are not familiar with Italian demographics, technically the country of Italy is divided up into 20 regions, which are more or less the equivalent of US states with a lot less autonomy than a US state has. Then every one of those Italian regions has a capital city. For instance, Tuscany … the region of Tuscany, capital city is Florence. There is Lombardy, capital city of which is Milan. Umbria, instead, has the city of Perugia as its capital. You may be familiar with Perugia, famous for its chocolate production and for the murder trials of American college students. You may remember that whole Amanda Knox issue a few years back.
Anyway, Assisi is located not too far away from the town of Perugia. Your approach to Assisi is somewhat magical. Assisi is a hill town. If you remember from our last podcast, we talked about how the topography of Italian cities reveal their origins. In other words, if a city or a town is built up on a hill, there is a good chance that it is pre-Roman in origin. If instead if it's in a valley, then instead Roman.
Now Assisi is really a beautiful site to see because its built up onto a mountain called Monte Subasio. The geological constitution of the mountain is limestone. As we talked, again, in earlier podcasts, you can literally see Assisi. The town itself, the architecture, rising up off the mountain and made of the same material which is limestone. We talked about how Italian cities use their most readily available building materials which makes sense, of course, in order to save money. The limestone in Assisi is rather particular because it has quite a bit of iron in it. It's a neat element, iron, Fe on the periodic tables. What this does is to give this kind of pinkish hue to the material. You'll actually see the city kind of change colors. It's almost like a chameleon. Then if you're there in the morning, the intensity of the pink is such. If you're there in the evening, it changes and it really is an extraordinary thing to spend some time in Assisi to actually watch this kind of chromatic phenomenon take place.
As you approach, you get closer and closer to the town, you'll clearly see that there is one structure that dominates all others. That is the Basilica of Saint Francis. It's kind of set off to the left-hand side, to the eastern part of the city. The Basilica was built beginning in the year 1228. If you remember from my last podcast, that was also the year of Saint Francis' canonization.
The Basilica of Saint Francis, which is made of limestone, is rather particular because it essentially consists of two churches. The Lower Basilica of Saint Francis and on top of it, superimposed, is the Upper Basilica. In Italian, they refer to them as the Basilica Inferiore, the inferior Basilica. Then the Basilica Superiore or superior. Not because of the importance or rank, but because of their physical position. The lower being underneath, and the superior being on top. Construction pretty much took the better part of a quarter of a century. By, I'd say, the middle of the 13th Century, they'd pretty much finished the construction of both Lower and Upper Basilicas. Although the interesting thing is that the styles of the two churches contrasts somewhat.
In the sense that because the Lower Basilica was built so early in the 13th Century, you could still see a heavy influence of Romanesque style architecture. Romanesque style architecture, if you're not familiar with this, was a style of architecture that kind of dominated European art and architecture from about the year 900 to about the year 1200 or so after Christ. Romanesque buildings were characterized by thick walls, small windows, which meant very little light coming through, and, therefore, sparse decoration. It didn't really make sense to put a lot of decoration in these buildings, because you couldn't really see anything.
Now, as logic would dictate, construction, of course, began on the Lower. You build from the bottom up and then continued to the Upper. Consider that the Upper Basilica was built more towards the middle of the 13 Century when the Gothic architectural style had really taken hold, mainly in northern Europe, but also in Italy. You see a different architectural style, much more Gothic-inspired structure, whose architecture is much lighter. The thin walls, the large windows, the delicate architectural features like columnettes and ribs in the vaults. It's interesting to see the contrast with these two styles in the churches.
Now, the function of the Basilica of San Francesco is as essentially a shrine to the mortal remains of the Saint. I want you to realize this if you're traveling and you come across a Catholic Church, which is referred to by the title of Basilica. Basilica is an honorary title of privilege, which can only be given by the Pope himself to a church of special importance.
Of course, the most famous example that comes to mind is the Basilica of Saint Peter in Rome, which is important because it is, as tradition maintains, the burial place of Saint Peter himself or if you go to Venice to visit the Basilica of Saint Mark where tradition maintains the Evangelist Saint Mark is entombed. You come to Florence to see the Basilica of Santa Croce, which is the largest Franciscan church in the world or the Basilica of San Lorenzo in Florence, which was the first ever Christian church built in the city. That the rule of thumb is if a church is a Basilica, there is something very important you need to find out.
What makes the Basilica San Francesco so important is that it is the resting place of the great saint himself. Consider that when Francis died, his body was actually entombed in another church called San Giorgio. This church was located so close to the city walls of Assisi, that the people of Assisi actually feared that Francis' body would be stolen by the nearby rival city of Perugia.
Right now, of course, in 2019 you're asking yourselves, "Why would anyone in their right mind steal a dead body?" Well, the reason is because relics, as we call them and particularly religious relics, were of extreme, both spiritual but also economic value. This is a phenomenon, I think, that is difficult for many of us to comprehend today.
A relic is, very simply, something old. It doesn't have to necessarily be religious. It can be archeological. The economy of relics in the Middle Ages was an incredibly important one. Simply because Christians believed that if you were in the presence or vicinity of something holy, that you yourself would become more holy as well, so ultimately improving your chances for salvation.
The way this whole kind of relic phenomenon developed is this. The Catholic world essentially promised its faithful that if they participated in something called pilgrimage, in other words, a religiously motivated journey, and that ultimate destination for pilgrimage was the city of Rome itself. In other words, if you visited Rome and you walked through the doors of the four patriarchal churches, particularly on jubilee or holy years, then the Catholic church promised you something called indulgence. An indulgence means forgiveness. In other words, performing this type of act would essentially have your purgatory time. Purgatory is that sort of waiting room before Heaven where you work off your sins before being allowed into paradise. Well, if you participated in a pilgrimage, then that purgatory time could be reduced. It could be eliminated.
Every year, millions of people would walk along the main European pilgrimage route which was called Via Francigena, F-R-A-N-C-I-G-E-N-A. Francigena because the majority of this road passed through the country of France. As they were walking along this road, of course, they would need to stop to get some food. They would need to stop to get some lodging, to get medical care. Of course, these pilgrims were pilgrims in our own kind of American sense of the word. Remember those people who landed in Plymouth, Massachusetts left England to get away from religious persecution. Their trip was religiously motivated. This is the idea.
These medieval pilgrims walking along the Via Francigena, of course, would be lured off to cities which had important relics. These relics today can be somewhat gruesome. For instance, if you visit the Venetian town of Padua, you can see the tongue and vocal chords. I repeat. The tongue and vocal chords of the great preacher, Saint Anthony of Padua. If you visit Naples, you can see the blood of San Gennaro, G-E-N-N-A-R-O. Of course, the very famous miracle that every feast of San Gennaro in September, that powdered blood miraculously liquefies. If you visit Siena, you can see the disembodied head of Saint Catherine of Siena in the Basilica of San Domenico in the city as well.
The idea that if you're reading your guide books, and there were several guide books that were circulating in the Middle Ages, and you find out that the head of Saint Catherine is on display, then you'd be tempted to actually spend time in the city of Siena. If you spent time there, it would, of course, make you spend money there. This relic trade became incredibly lucrative for these medieval and Renaissance towns.
The body of Saint Francis … Consider how important Francis was. We've already discussed this in a previous podcast. The Basilica of Saint Francis is essentially the second most important pilgrimage site in Italy. Still today, millions of people every year visit Assisi to pay homage to the body of the great saint. Obviously, if the body was left unprotected or in a perilous position, the risk of it being stolen was rather high. What they decided to do in 1228 was to translate. When you move a body or the more remains of someone, the verb that we use is translation.
The body of Francis was translated into the new Church of the Basilica named after him, San Francesco, which was actually built in an area of Assisi originally known as the Colle d'Inferno, or the Hill of Hell. It was the area where public executions took place. After the church was constructed and consecrated, the Hill of Hell became known as the Colle d'Paradiso, as the Hill of Paradise because, obviously, something as sanctimonious as the body of Francis was now there. Francis' body is actually entombed. They drilled down into the limestone cliff a sort of vertical tunnel and then lowered his remains into it.
When you visit the church today, don't expect to see a coffin or sarcophagus or anything essentially. Looking like what we would associate with a … It's this stone pillar inside of which is contained the body of Saint Francis. What you do is essentially walk around this pillar and you'll see people touching it. People on their knees praying in the general direction of the pillar as well. They have kneelers around. Then, of course, you can leave your petitions and prayers. All of this is underneath the great Basilica.
Now, when you visit the Basilica of Saint Francis of Assisi, you should visit the Lower Basilica first. When you approach it from that hill, from that main parking area, you essentially see a large parametal staircase and to the left of the base of that staircase is a large wooden door. That is the door that allows you to enter into the Lower Basilica. That's where you should start your visit because technically that's where construction began. It's where more old art is actually located. When you walk through that door and you're standing in the nave, that main central isle of the church. In fact, if you look to your left and right, you'll see these apertures, these openings in the wall that lead into these side chapels. Well, consider that those side chapels were actually added later in the 13th Century. Originally mentioned as a more Romanesque style structure, it was just a single nave church. Then later on they knocked through the walls of that nave or that aisle, and added the side chapels.
The first chapel to your left-hand side is known as the Montefiore Chapel. Walk up those stairs and poke your head in to see, perhaps, the world's most important corpus of surviving paintings by the great Sienese master, Simone Martini. Martini was painting in the first half of the 1300s. There he paints for a family named Montefiore depicting frescoes or scenes from the life of Saint Martin of Tours. The life of Saint Martin is one that echoes very much that of Saint Francis as well. Take a peak at the images that you see inside because they're extraordinary. All painted around the year 1315.
All right, back down the stairs and then make your way down the nave. What you're going to see about halfway down, there's a staircase to your left and there's a staircase to your right. Those are the staircases that you use to get down to, on your left, and then come up from, on your right, the tomb of Francis himself. This continual flow of people going down and then coming up. You can't really linger down there too long, but that is the way you actually get down to the tomb of Francis. Take a peek down below. When you come up, then you continue down the nave even further and you find yourself in the crossing area. That area where the high altar is located.
If you look up at the vaulting that is the ceiling above your head, you'll notice that that ceiling above the high altar is divided up into four triangular sections. That triangular section opposite you, rather abstract image of this figure dressed in gold sitting up on a throne. That actually is a representation of Francis, Saint Francis in glory, which I've always found somewhat ironic. Because I think Francis and his philosophy or outlook on the world would have him just rolling over in his grave to see himself depicted such. Obviously, the church celebrates Francis and so you see him there looking almost like a Byzantine emperor.
Then, to your right. Again, looking up at the ceiling but in the triangular section to the right, you'll see an image of a woman up in a tower. This is an allegory of one of the vows taken by the Franciscan order which is castita. You'll see the word written up there, or chastity. They take a vow of chastity.
Then, directly above you, in the triangular vault above your head, you'll see an image of Francis actually putting a wedding ring onto the hand of a female dressed in rags and standing in brambles, technically. This is an allegory of Saint Francis marrying himself to Lady Poverty. The story goes that on his way to Rome to receive approval as a religious order, he encountered his bride. His bride was Lady Poverty, and he would marry her and remain with her for the rest of his life.
Then, in the vault space to your left-hand side, you will see an image of a figure kneeling down and having a yolk, kind of like a yolk that you would put on an ox, placed over his shoulders. This, instead, reflects the vow of obedience. The three vows taken by members of the Franciscan Order of poverty and chastity and obedience.
Now, if you turn to the right. You're looking at the high altar, turn into the arm of the church, the transom. The transom is the shorter horizontal arm of these Latin cross plan churches. Once you step inside, turn to the right and you'll see an image of the Virgin Mary Christ Child surrounded by saints. Now that is a maesta or an image of the Virgin Mary in majesty. Maesta is the Italian word for majesty. It was painted by, at least it is attributed to, the great Florentine artist, Cima Bue, spelled C-I-M-A B-U-E. Cima Bue is often celebrated as the first artist to definitively break with what we call the Byzantine style of art.
Now, the reason this is important is because next to the Madonna child and saints, there's this scrawny little figure standing there wearing a brown habit with that typical tonsure, T-O-N-S-U-R-E, hair style. The tonsure is when they would shave off the hair on the top of the head leaving just that ring around their head representing the crown of thorns worn by Christ. The figure is Francis himself. In fact, it is one of the earliest known representations of Saint Francis of Assisi.
I think it's important just to dwell on this for a second because to put a face to a name. When I always bring my students or people up to look at the portrait and say, "Sorry to disappoint you. Francis of Assisi did not look like Brad Pitt." Physically speaking we're told, he was not much to look at. He's one of these characters, we're told, that if he walked into a room, you wouldn't spend too much time focusing upon. Supposedly, when Francis began to preach is really when he came into his own. We're told that he was incredibly animated when he spoke. He would gesticulate almost wildly. One of his biographers actually compared Francis' body movements to a second tongue. He said that his gesticulation was almost as if it was a tongue. That he could communicate almost better with his gestures than he could with words. Again, it's just important is to know that Francis was a physical human being just like you and me and to see that representation. Again, how unflattering it is of the great Francis of Assisi, shows us the fact that God does work in mysterious ways.
If you walk past that painting, there's an archway that leads into a chapel inside of which you will see scenes from the life of Mary Magdalene. We've already talked about the affinity between Francis of Assisi and Mary Magdalene both as penitent sinners.
Now, you look at the style of these frescoes and I think you'll clearly see a similarity to the work of Giotto or as we mutilate that name in English, Giotto.
You're listening to these podcasts. The very least I want you to take away is the correct pronunciation of that name, Giotto. As you're saying it, please perform a dramatic hand gesture as well, Giotto.
Now, to be perfectly honest, I'm not convinced that those paintings are by Giotto. I think that they are Giottoesque. I think that they are influenced by the great artist, but you'll see that there'll be a bit more controversy about the presence of the great Florentine artist as well. Anyway, they were painted in the early 14th Century.
If you instead now head back out into the crossing area, where the high altar is, and head to the arm of the church to the opposite side. To the left-hand side of the altar as you're facing the altar. What you'll see are paintings executed by another great Sienese artist whose name was Pietro Lorenzetti. Pietro had a brother named Ambrogio Lorenzetti, so the Lorenzetti brothers who sound like people involved in the garbage removal business. The Lorenzetti brothers were, in fact, two of the most important artists of the early 14th Century. You should give particular emphasis to that large crucifixion painting which in true Sienese fashion depicts a triple execution. Jesus, crucified in the company of the good and bad thieves. Then behind you, also one of the more beautiful Last Supper paintings you'll see, where Lorenzetti successfully paints a night scene. The illumination inside is really, really extraordinary. It's actually considering that we're looking at art from the early 14th Century.
Once you've looked around, you're ready to head upstairs into the Upper Basilica. Now there are two ways to do this. You can either exit through the doorway to the right-hand side of the altar. In other words, if you're looking at the high altar, you'll see that there's a staircase and a doorway. That allows you to actually go up through the courtyard of the [inaudible 00:21:00] which is quite beautiful and actually constructed under the patronage of Pope Julius II. Then you enter into the upper church from the backside or the more architecturally faithful way would be to exit the same door that you walked through to come in. When you do, you walk up that large parametal staircase. You find yourself in a piazza indirectly in front of the church. Walk through that main central door of the church, and you walk into the Upper Basilica.
Now what I'm going to encourage you to do is to head directly to the back of the church. More towards the altar area where you will find paintings that look like photographic negatives. They actually look like x-rays or something like that. These were paintings done by the great Cima Bue. The same guy who did that Madonna and child downstairs, but who used so much lead-based white paint which has hence oxidized and turned black, that it gives the paintings this rather surreal appearance. Anyway, you'll see a crucifixion of Saint Peter in that typical upside down fashion. You will see the last judgment as well. All of this being painted towards the end of the 13th Century.
Then, when you step back out into the nave, what you'll see is that the sidewalls of the nave. What you have up top is, in fact, just a single nave. There are no side chapels running along that main central isle. The subject matter of the paintings is scenes from the life of Saint Francis of Assisi. It is, perhaps, the most comprehensive representation of his biography. A visual representation of Francis' biography starting with him leaving from home. If you remember back to that podcast where we talked a bit about his biography, about his history, the dream that he had. Francis preaching to birds. Francis before the Sultan in Egypt, etc., etc. All of it represented on those walls and the great debate in Assisi has to do with authorship. That is, who exactly was responsible for the execution of those paintings.
Now, the controversy essentially breaks down into two camps. If you are Italian-speaking, then you believe that Giotto, the great Giotto, was responsible for those paints and that they were executed at some point in the beginning of the 14th Century. If, instead, you are English-speaking, then you are inclined to believe that Giotto was not responsible. We'll probably never know for certain simply because there has been non documentation uncovered up to this point. That would really be the only definitive means by which to certainly attribute or deattribute the paintings.
Giorgio Vasari, we'll be talking a lot about this artist turned historian names Giorgio Vasari who claimed that Giotto was, in fact, in Assisi painting is the reason why everyone thinks they were painted by Giotto. In fact, they look Giottoesque. That I cannot deny and that much I actually accept and admit. That whoever the artist was, was clearly familiar with the innovations introduced by Giotto.
In a later podcast, we'll be talking about Giotto's great masterpiece, which is the Scrovegni Chapel in Padua. There in Padua, Italy which is my absolute favorite work of art in the world. When I put those frescoes, which are certainly done by Giotto, next to the ones in Assisi in the Church of San Francesco, I just don't see that it was the same hand responsible for both.
Now, whether it's Giotto, whether it's not Giotto. Again, you can use those frescoes to literally watch the movie, as I like to call it, of the life of Saint Francis from beginning all the way up through his death, canonization then apotheosis at the very end as well.
Your visit to Assisi is an extraordinary one because the main motivation for people being there is not artistic, it's spiritual. They're there to venerate the body of Saint Francis himself. I like to describe Assisi as the sort of 14th Century Rome. In other words, Francis, this extraordinarily important saint from the early 13th Century. Then this tradition of artists migrating to Assisi, Pietro Lorenzetti, Simone Martini, Cima Bue, Giotto di Bondone. They're all going there to decorate this great church, much the same way Michaelangelo and Rafael and Bramante and Leonardo would go to Rome at the beginning of the 16th Century to decorate Saint Peter's in honor of Saint Peter himself.
It gives you an idea that these great decorative complexes are, in fact, religious in their meaning and in their origin. Then, obviously, the art which today overshadows as I was mentioning earlier about pilgrimage. Today it's the art and the architecture that draws the hoards to places like Assisi and Rome. We giggle about the eccentricity of the relics. Back then, it was the relic that drew people to your city and the art and the architecture was simply a reflection of its importance.
Pilgrimage is still very much alive today in our secular world. We have just renamed it tourism, but the motivation is essentially the same. To better oneself spiritually.
In my next podcast, I'll be discussing a rather particularly dramatic moment that I had in the Basilica of San Francesco and that was the earthquake that took place in September 1997. Stay tuned for a rather particularly personal when I tell you about my experience.
For more information on lectures and programs in the United States, art history tours in Italy and for online video lectures, visit rockyruggiero.com.
Sign up to be informed by email when we release new podcasts.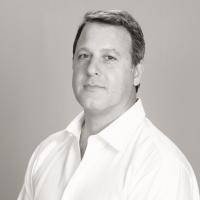 Rocky Ruggiero has been a professor of Art and Architectural History since 1999. He received his BA from the College of the Holy Cross and a Master of Arts degree from Syracuse University, where he was awarded a prestigious Florence Fellowship in 1996. He furthered his art historical studies at the University of Exeter, UK, where he received a Ph.D. in Art History and Visual Culture. In addition to lecturing for various American universities in Florence, Italy, including Syracuse, Kent State, Vanderbilt, and Boston College, Rocky has starred in various TV documentaries concerning the Italian Renaissance. He has appeared as an expert witness in the History Channel's "Engineering an Empire: Da Vinci's World" and "Museum Secrets: the Uffizi Gallery", as well as the recent NatGeo/NOVA PBS program on Brunelleschi's dome entitled "Great Cathedral Mystery."
Previous podcast
April 24, 2019
Videos You May Like