Episode 13: Assisi – St. Francis of Assisi – How A Little Man Changed The World
Episode Info:
This episode will examine the extraordinary life of one of the greatest revolutionaries in Western history: St. Francis of Assisi. It will also discuss how St. Francis' revolutionary natural philosophy may have sparked the historical movement known as the Renaissance.
View Transcript
BUONGIORNO! I'm Dr. Rocky Ruggiero, join me in rebuilding the Renaissance, and making art and history come to life.
Welcome to the rebuilding the Renaissance podcast, your guide to the art and history of Italy, from the glory of Rome to the magnificence of the Renaissance. And now here's your host, Dr. Rocky Ruggiero.
Buongiorno, everyone, our subject today is the figure, who I along with a lot of other people believe is responsible for changing socially, philosophically almost the medieval world and in many ways, was responsible for the later artistic movement that we call the Renaissance. Right? And I think it surprises people to find out that this figure was not an artist, it was not some political figure, what have you instead, but was this little man from a town called Assisi, A-S-S-I-S-I. Please do not pronounce it a sissy as most Americans do. There is no bully, right, anywhere in Italy. And the man's name of course, was Francesco, right? We know him better as St. Francis of Assisi.
All right now, if any of you are in Italy, I highly recommend visiting his hometown of Assisi, one, because of the extraordinary artwork but two, because there's this unique sense of spirituality in the place. It really is one of the few places that people still go to for religious motives, right, not just artistic and touristic, and what have you as well, but to pay homage to the body of this little saint, which is entombed under his anonymous Basilica, right, the Basilica of San Francesco in Assisi. Now, if you do visit Assisi, what you discover is that it is a hill town, okay? Now consider that the topography of Italian cities and towns reveal much of their history, in other words if you visit an Italian town that's built up on a hill, odds are that it is pre-Roman in origin. Okay? And the names of the various Italian regions in Italy actually come from the names of the peoples who inhabited those areas before the Romans came along and conquered it all.
In other words, when you visit Assisi, you are in the region of Umbria because the people who lived in that area were known as Umbrians, right? When you are in Cinque Terre or Genova, you are in the region of Liguria because the people who live there were called Lugurians, right? When you're in Milan, you're in the region of Lombardi and the people who lived there were called Lombards, right. The Veneto, which is the region around Venice, occupied or inhabited by the Veneti. You're in Florence, right, you are in Tuscany, and the ancient name of Tuscany was Etruria because the Etruscan lived there. And the advantage of course of building up on a hill was protection. It's much easier to protect yourself from a higher vantage point than it is from a lower, okay.
So Hill towns like Siena, like Volterra, like San Gimigliano, like Perugia, like Assisi are all pre-roman in origin. If instead you venture in an Italian city or town that's built on a plane as Florence and Pisa, and Ravenna and Lucca are, then you know that the city instead is Roman, okay? And what gave the Romans the luxury of building in large, vulnerable open plains? Well, very simply that their defense was offense, in other words, they're so busy controlling the whole damn world, they don't have to worry about protecting the borders of an individual city right? They were pushing their territories, well past obviously, the Italian peninsula. And so the idea hill town means pre-roman, a flat city instead means Roman okay. And Assisi was not particularly important in the 12th and 13th centuries, right? But became important because of this particular figure. Now, the first and most important thing to discuss about St. Francis of Assisi is the fact that he was not born with the Christian name Francis, okay? When St. Francis was born, we're told in the year 1182.
Now we don't know with certainty whether he was born in that year, but his biographers claim that he was, and that he would die eventually in the year 1226. Okay, now important because if you add up those figures, you find that St. Francis died according to tradition at the age of 44, right? A double digit age, right. Another important figure who died a double digit age was Jesus Christ at the age of 33, and in fact, as we go now through st. Francis's biography, what you'll discover is much of his biography echoes the life of Christ as recorded in the gospels, right. In other words, Francis was often referred to as the altar Christus, as the other Jesus, right, almost as if he was a type of second coming or what have you as well? Well, when Francis was born into a very wealthy family, his father's name was Pietro Bernardone, right his mother was Mona Pica. They were two of the wealthiest in the city of Assisi, and their wealth had been accumulated through the textile trade.
And in fact most of Francis's father's business was concentrated in France, where the French live, right, and the Italian word for French is Francese. All right the french people would be franchisee and because Pietro Bernardone had made so much money dealing with French merchants he named his son after the Francese, which in the Middle Ages was pronounced Franceschini. And so Giovanni Bernardone, Giovanni was in fact, Francis's real name, went through life with the name Francesco right, so technically, his Christian name was Giovanni, Francesco was his nickname. And as I mentioned, Francis of Assisi was born a rich kid, got his father one of the wealthiest textile merchants in the city. And we're told that Francis who was one of the most celebrated penitent saints in history, and if you're not familiar with the term penitent, what it means essentially is a Christian saint who spent part of his life or her life in sin, only to then repent, right, and to have a dramatic conversion and then live out the rest of his or her life in piety. I think many of you are directly or indirectly familiar with many of these penitent saints, right?
Mary Magdalene is perhaps the most celebrated prostitute then follower of Christ, St. Agustin who was a party animal for the first part of his life, but then going on to become one of the doctors of the church. And Francis of Assisi, who were told lived the first part of his life in the proverbial fast Lane, right? Fast cars, fast women, fast parties. Now this may sound like hyperbole, but it's actually not many of his biographers talking about how Francis would very often cover the bill, pay the bill for all of his buddies as they were drinking in taverns or what have you as well. And the story goes that Francis like most of his peers, in other words, today, I think if you ask most 18 year olds what they want to do, when they grow up, they want to be a basketball star, they want to be a movie star, they want to be a rock star, right? They want fame, they want wealth or what have you, really wasn't any different at the end of the 12th century, but the way you did it was essentially through a military career.
In other words, you went off you fought in battles, and you came back home, you had your war stories, right, literally, to share with your friends and to dazzle the ladies and what have you as well. So the story goes that in the year 1202, when Francis was a whopping 20 years of age, he actually enlisted in the Civic militia of Assisi. Now, Assisi was constantly fighting with his local rival a city still celebrated today named Peruggia, okay? And the story goes that Francis enlisted hoping, of course, that he would have great military success or what have you, he went out onto the battlefield of Collestrada the Battle of Collestrada, which took place in the year 1202. And the amazing thing is that if you go to Assisi today, as you're approaching the town of Assisi, you actually pass through the town of Collestrada, I find that amazing because this is stuff that I read about years ago, and then suddenly I'm in Italy, and I find that these places are real.
This is not mythology, right? This is history instead. And everything went sour for Francis that day, instead of winning the day or what have you, Francis was actually captured on the battlefield and in prison. You see, because rich kids aren't killed on the battlefield, they're worth much more alive than they are dead, right? Because of course, they could then produce your ransom for their release. So the story goes that for the next year of his life, Francis was actually in prison in a Peruggian dungeon, right. And according to his biographies, this is where his conversion began, right? We're told that Francis first encountered Holy Scripture during his days in this medieval prison. Now, I bit more realistic in my approach would instead contest that, you know, obviously not much else to do when one is in the medieval dungeon at the beginning of the 13th century. Eventually, Francis was freed we're told his father actually paid his ransom. He was freed and when he returned to Assisi, he was not that happy, go-lucky guy who had gone out, okay.
And again, most of his biographer is attributing this to the beginning of his spiritual conversion. My interpretation is you spend a year in a medieval dungeon, and tell me how you feel once you leave, right? But anyway, Francis was much more contemplated, was much more introverted, right. He wasn't that socializing butterfly that he'd been before, and you can understand why. I mean, he had this mission in mind, he thought he was going to achieve it, now he's a bit lost. And we're told that he spent more and more of his time outside the walls of Assisi in a particular area called the Portziuncola, the Portziuncola, which is still there, was a Benedictine monastery just outside the city. And there we're told that Benedictine monks were quite fatherly to Francis right, giving him advice, giving him support what have you as well. And it was there that Francis now searching for what it was that he was supposed to do.
Well, supposedly the story goes that he had a dream in the meantime, okay, and in this dream, Jesus Christ appeared to him and demonstrate a palace full of arms, right, asin weapons, swords and shields, and spears and mesas, and what have you as well. And what you're going to discover in this podcast is that Francis was not necessarily the sharpest knife in the drawer as the expression goes, and he very often misinterpreted divine message and Omen, in this case he did. Jesus was not saying, look you need these weapons to go out and kill people. Jesus was essentially using those weapons as a spiritual metaphor, right? In other words, these were the weapons with which Francis and his followers would eventually go out and conquer souls, converting those souls over to the just faith of Christianity. This is the message that Francis would really only discover later on. For now, he thought Jesus was saying look re-enlist, get back in the army, go out there and kick some butt, right? This is essentially how he saw the message.
So the story goes that Francis enlists in a mercenary army and leaves Assisi to head to the southeastern part of Italy known as Apulia. Okay, and there he was engaging in the army of a mercenary general, and what have you. This is in the year 1204, okay, so he's now a whopping 22 years of age. And on his way there he became very ill right now from the symptoms described by his biographers it seems that Francis was infected with malaria at this point in his life, right. And he returned to Assisi debunked and depressed right, as you can imagine he tried a second time, it didn't work out. Now, he has a very serious illness to boot, and again, spending more and more of his time out in isolation. And one of the places that he began frequenting was this rundown dilapidated little chapel outside of Assisi called San Damiano, okay. And inside of this ruined chapel, there was a painted crucifix, right? And we're told that Francis would go there daily to pray to the crucifix, and one day in the year 1206, so he's now whopping 24 years of age.
The story goes that the crucifix actually came to life and spoke to Francis. These now famous words Jesus spoke from the crucifix and said, go Francis and rebuild my house, which has fallen into ruin, go and rebuild my house, which has fallen into ruin, these were the words according to Francis biographer, spoken by the crucifix. Now Francis again, misinterpreting the message, and so we're told that he went to the nearest Home Depot and I bought a few pallets of bricks, a couple bags of cement, and began to repair this little chapel of San Damiano when in fact, Jesus was not talking about that church. Jesus was talking about what today we call the Catholic Church, which back in the early 13th century was the Latin Christian church, which by this time had become so corrupt, and so materialistic, nepotism, in simony, in indulgences, and what have you as well. Jesus wanted Francis to restore and to rejuvenate that church, Francis didn't quite know this yet.
So the story goes that to fund his little reconstruction project at the chapel, Francis actually began to go into his father's textile warehouses and take some of the best cloth and then sell it off and with the revenue buy building materials. And while he was at it, we're told he would take some of that cloth and just randomly give it away to the poor of Assisi as well. Right now, you can imagine how happy Francis' father must have been at his son doing, he's essentially stealing from his father. And in fact, the analogy I use with my students is I encourage them to go into your mom's closet and pull out one of her Valentino dresses and just give it away to the Salvation Army just to measure her reaction, right? And you can imagine the rage on the part of poor Pietro Bernardone, and the story goes that, you know, Francis at this point has completely cut himself off. He's living outside of Assisi, he's rebuilding this little church, living like a bum to be very frank and candid about it.
And one day when he was walking through the central square of Assisi just happened to come across his father, and his father simply went ballistic on Francis, literally attacked him right, trying to beat him up, and was restrained by some bystanders. And the story goes that Francis was so shocked by the violence of his father that he actually reached down and remove the robe that he was wearing, right a robe, which had belonged to his father, I'm sure it was very expensive material that he was wearing. And he threw the robe at his father and stood there completely naked in the Central Piazza of Assisi, supposedly turning his hands in his eyes up to heaven, and saying, now I can truly say that I have only one Father in heaven.
Okay. In this particular moment, in Francis's life is seen as the moment where he renounces his worldly goods. In other words, one of the important things about the Franciscan Order is that they would take a vow of poverty, right, and this was a very important and revolutionary aspect as well. And so the only thing Francis had left was that robe, and he'd just taken it off, thrown it back at his father and says, now that he is simply a child of God. And the story goes that from this point on all Francis would wear was a burlap sack right, he grabbed a discarded potato sack or something like that punched a hole through the bottom, holes through the sides slipped it over himself, took a discard length of rope, wrapped around his waist tied it into a knot, and voila, the Franciscan habit was born, right. We're told that it looked like an ashen sack cloth, so presumably it was more on the gray than it was on the brown side as we see it today. But this is essentially where the Franciscan habit came, the burlap sack and the length of rope.
And Francis then returns to San Damiano to continue his reconstruction project. Okay. Now at first all of his peers had thought that Francis had simply gone off of the deep end if you get my drift. I mean, this is a kid who had it all right. I mean, he was the prom king, he had early acceptance to Harvard Law, you know he's dating the cheerleader, et cetera. And he gave it all up, and now he's living like this savage animal out in the countryside, wearing a potato sack, barefoot, un-showered, unsanitary, what have you as well, but his conviction, actually convinced many of his peers that what he was doing was something special. And so, one by one the youth of Assisi joined Francis and formed what essentially back in the 1960s in the United States we would call a commune. Right? Lots of barefoot people, lots of scrubby hair and beards, you know, psychedelic mushrooms et cetera, and they're rebuilding this little church right. And so the idea of living in this kind of Christian utopian society, right that there…
In Francis's words, you know, like Jesus had said before him technically that they needed to live, like the birds of the air, right. Birds do not drive BMW, they don't carry Louie Vuitton bags, and they don't wear Rolex watches. But yet God provides them with everything that they need, and that is how he, and his followers were going to live. And in fact, it wasn't just men right now, and we kind of take it for granted, of course, that men and women were equal, but in the 13th century, you can imagine obviously, the hierarchy of gender and what have you, but we're told that many of Assisi's female youth join them as well. And in fact, the most celebrated of all, of course, was Claire, right, Claire of Assisi. Now, in many ways, Claire is even more impressive historically than Francis. I absolutely adore her from an historical perspective because she risked life and limb to join Francis, she came from a noble or an aristocratic family. And her father was so horrified by this lifestyle that she chosen that he actually tried to kill her, right.
In fact, actually shaved her head in penance when she joined Francis converting over and later on, it was just so much but perhaps we'll dedicate an entire podcast to Claire later on as well. But this is the community that Francis had created, essentially in the second half of the first decade of the 13th century. Okay. And they lived that way for a while, and then Francis realized that it wasn't enough for them to just sort of live by example, they needed to do more. So Francis decided that he and his followers needed to go out and spread the good news of Christ to preach it around the world. Problem is that in the 13th century, you can't just stand up on a street corner and say, okay, you know, [inaudible 00:17:54], you need to have authorization otherwise you could be accused of heresy, and of course, punishment for heresy was being burned alive at the stake. So the story goes that Francis decides to go to Rome and to ask the then reigning Pope who was Innocent the third for permission for him and his followers to be able to preach.
And the story goes that while he was approaching Rome view, then Pope had a dream, in which he saw this young, scrappy looking guy with long hair and a beard, wearing a potato sack, and a length of rope around his waist, holding up the Church of St. John Lateran. Right, if you remember one of my earlier podcasts, I told you that when the Pope sat as Bishop of Rome, that is his Cathedral and then up until 1450, that St. John Lateran was the seat of Papal power not St. Peter's as it is today. So he saw this bum-ish looking guy, holding up the church, which represented Papal power. So imagine Pope Innocent the third surprise when a few days later a few weeks later, the same bum-ish looking character walks into his Papal audience, right? Into his Papal chamber, and says look Pope, I'm looking for authority, an authorizations so that I and my followers can preach. And of course Innocent gave him that, and just about everything else. And so in the year 1209 the Franciscan Order was approved as a lay L-A-Y order.
Now this is important, this means that technically they're not priests, right? Not at this point anyways, later on the Franciscan Order would be clericalized, in other words, that its members could be ordained as priests, but not yet. And this is an important point because Francis of Assisi, would in fact, never be ordained. He did not deem himself worthy to handle the Eucharist, did not deem himself worthy to hear confession or what have you, as well. So it's just testimony to the modesty of this extraordinary St. who never became a priest because he didn't think he was worthy to become a priest. So in 1209, the Franciscan Order comes into existence the Frati minori, right, the minor brothers as they were called, and at this point, they're given carte blanche to go out over the world and to preach the good news, this is the start. So Francis goes back to Assisi to share the good news and immediately begins to dispatch his followers throughout the world.
Now, Francis, and these followers essentially as missionaries, right going from place to place, to spread the good news. And one of the places that Francis went was Egypt, where he spent two years of his life actually as a guest of the then Sultan of Egypt, his name was Al-Malik, and their studied with great fervor and interest the local religion called Islam, okay. And this is important because Francis really was one of the first figures historically to essentially claim that the three major monotheistic religions right Christianity, Judaism and Islam were sister religions. And in reality they are so much of all three intertwines with the other, and Francis said that instead of cutting each other to pieces as they had for centuries, they should become sister religions, and this begins this tradition of kind of Franciscan world unity through peace.
In fact, every fall I don't remember the exact date of this but there is world religion day in Assisi were representatives of all the world's major religions, including Native Americans who show up with their headdress and what have you as well, sit down at a table in Assisi, and talk about unity and peace through religion. It's a pretty extraordinary thing that philosophy is still alive, you know, some eight centuries later, or what have you. Anyway, we'll talk about what happens later on, we'll talk about giotto fresco cycle in the church of Santa Croce in Florence, which actually illustrates certain events from his life, okay, but we'll get to that a little bit later on. So this is one of the major revolutions of Francis's life, but more importantly, and this is really what connects us back to the renaissance and the whole idea of the Renaissance. Francis's revolution was his attitude and approach towards the natural world around him. In the sense that he changed the way we perceived our physical reality. In other words, before Francis came along, the Catholic Church was preaching what today we would call it trends in dental philosophy, right?
In other words, everything physical and real was bad material was bad, okay? Anything that was not God was bad, and that essentially it was an escapist philosophy. In other words, the worse off you are down here, the better off you're going to be up there, keep your eye on the goal, and that goal is everlasting life in heaven, right? So that essentially this physical world in which we live, was nothing more than a prolonged temptation, leading us off the path of righteousness, and to sin, and what have you. Well, along comes Francis of Assisi says, well hold on a second, this physical and natural world around us was given to us by God, so we shouldn't be ignoring it or seeing it as something bad, we should be celebrating it instead. So veering away from this idea that man was put here to dominate nature as described in the book of Genesis with Adam and Eve, but Francis saying no, humanity is no more important than the insect is no less important than the mammal what have you.
In other words, we are part… He didn't use the word but if the word existed, he would have of an ecosystem, and that humanity was meant to live in harmony with the natural world, right? And Francis would celebrate this appreciation of the natural world in his famous canticles, right, where he actually personifies nature. He talks about brother, son, and sister, moon, right? Of sister water and brother fire, and the idea… And this sounds rather 1960s, right? If you sit down and think about it, but that is essentially the idea. So he was changing the way we perceive the natural world while he was revolutionizing the church, and while he was performing miracle upon miracle, upon miracle, okay. Now, consider that the most important event which occurred in Francis's life was his alleged receiving of the stigmata in the year 1224 we're told in a place called La Verna. And La Verna is essentially halfway between Florence and Arezzo, it's one of the most magical places I've ever been to. It's another one of these places where you just get this extraordinary sense of energy and again, I'm not preaching here.
But it's just… you know, whether you're Christian or Muslim or Jewish or atheist or what have you. I mean, obviously these are places that are just charged with spirituality. While he was there preaching to St. Michael the Archangel we're told that this beautiful male figure appeared in the sky supported by seraphim, and that this male figured opened up his hands and from his hands feet inside, rays of light, or what I like to define as laser beams shot down and struck Francis in the corresponding places. And so Francis, the first Christian St. ever to allegedly have received the Stigmata. Now, I say allegedly, because this obviously something you believe, if you want to, there was allegedly an eyewitness to the overall event, as well. Now, stigma when you stigmatize something, right, you mark something and that's what the stigmata is, Francis was marked by the wounds of Christ. Okay. Now, I want you to understand that since St. Francis, many Catholic saints have allegedly received the stigmata, but Francis was allegedly the first to have this particular physical phenomena occur to him.
And it's not just you know, topic of conversation, that part hey, cool, I got holes in my hands and feet. What the stigmata actually means is that you receive the wounds, but then you also share in the physical suffering of Jesus Christ, in other words you feel the pain that Christ felt when he was crucified. And if you are a Christian, which means that technically your very existence is dedicated to Christ, you cannot come into any closer union with Jesus than in sharing with his physical suffering. So the year is 1224, and by this time, it seems that Francis's lifestyle, Francis's illness began to catch up with him. Now, consider, you know, Francis would do radical things we're told he would throw himself into frozen lakes, he would roll around in a thorn bush saying that even the pain that nature afforded him was a beautiful thing, but remember the malaria, right?
And the other thing that he did this ultra priestess mentality that I mentioned was that he supposedly would come into direct contact with lepers, but never be infected by the disease, right. So some people saw this is miraculous. Now recently, I actually read a biography on Francis of Assisi, it's more of a medical history, there wasn't anything else. And one of the comments made by the author was that perhaps the reason he didn't manifest leprosy was that he was carrying the bacteria for both leprosy and for tuberculosis at the same time, so he was actually carrying both diseases, but that they canceled out the others respective symptoms, okay. And that might be a rather explicit scientific explanation as to what was going on, but you might also define it as miraculous, right, that something like that could actually take place. Now, the malaria would eventually catch up with Francis and he would eventually lose his sight.
And if you ever read about the horrendous medical treatment that he received, because he was a celebrity, right, so many physicians and doctors would try to cure him of his blindness by doing things like sticking hot pokers in his ears, or burning all the skin around his eyes hoping to stimulate… And the suffering he went through was just horrible in medieval but also in modern terms as well. Then eventually Francis would die in the year 1226 as I mentioned earlier, at the ripe old age of 44. Okay, now consider he dies in the year 1226 and was canonized two years later in the year 1228, a two-year canonization here. That's a pretty extraordinary thing, considering that the Catholic Church has a rule in place where essentially you have to wait five years before an investigation can even begin for a canonization candidate, right. And then, of course, the investigation takes years as well. And it seems that Francis was just so popular and so spiritual, that the Pope decided to then just bypass all this and this is Gregory the ninth he decided to bypass all this and essentially have him canonized immediately.
Now I used to erroneously say that Francis's canonization period was the shortest in history, and then I find out I was wrong, okay, because actually the shortest canonization period in history belongs to the number two guy in the Franciscan Order, whose name was St. Anthony of Padua, right? Who was dead in 1221 and canonized in the year 1222. And I think the only figure in Catholic history who had a chance to kind of burn these guys or beat these guys in terms of the brevity of the canonization period would have been JP two. Okay now consider I was in the Piazza the night that he died and the enthusiasm was just palpable, right. Santo SuBeto was what they were all chanting. In other words, saint immediately in other words, let's bypass all the bureaucracy and let's just slap the title of Saint on JP two.
But of course, Ratzinger being Ratzinger meaning Pope Benedict the 16th, which is why he was elected, right, to kind of curb that wave of almost Rockstar enthusiasm, decided to then implement the five year plan if you want to call it that. And then Pope John Paul the second only being canonized nine years after his death, right? In 2014 when both he and Pope John the 23rd Vatican to Pope John the 23rd were canonized and buried in the upper Basilica of St. Peter. But anyway, you know, just to give you an idea again of how the canonization time is kind of reflective of the importance of the Saint, and Francis essentially dying, and then two years later being recognized not as Francis of Assisi but as St. Francis of Assisi. And it's right around this time that his Basilica emerges as well. And that Basilica, which I'll talk about in my next podcast, really is nothing more than a large architectural reliquary.
Okay. In other words, I'd like to talk about it as the sort of medieval St. Peter's Basilica right, in other words, the reason it's there is because Francis's body is buried underneath like the reason St. Peter's Basilica is in Rome is because Peter according tradition is buried there as well. And like at St. Peter's the beginning of the 16th century when Michelangelo, and Raphael, and Bramante, and Leonardo and all these great artists went down to pay homage to Peter so too at the beginning of the 13th and 14th centuries did artists like Cimabue, Simone Martini and Peter Lorenzetti, migrate to Assisi in pilgrimage, artistic pilgrimage to decorate the walls of the church. And in my next podcast we'll talk about the church itself, we'll talk about its decoration, and we'll talk about my rather dramatic experience in 1997 when I was inside of the Basilica of San Francisco, when the ground began shaking, and the roof came caving down, but stay tuned for more.
For more information on lectures and programs in the United States Art History tours in Italy and for online video lectures, visit rockyruggiero.com.
Sign up to be informed by email when we release new podcasts.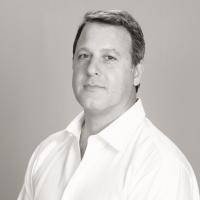 Rocky Ruggiero has been a professor of Art and Architectural History since 1999. He received his BA from the College of the Holy Cross and a Master of Arts degree from Syracuse University, where he was awarded a prestigious Florence Fellowship in 1996. He furthered his art historical studies at the University of Exeter, UK, where he received a Ph.D. in Art History and Visual Culture. In addition to lecturing for various American universities in Florence, Italy, including Syracuse, Kent State, Vanderbilt, and Boston College, Rocky has starred in various TV documentaries concerning the Italian Renaissance. He has appeared as an expert witness in the History Channel's "Engineering an Empire: Da Vinci's World" and "Museum Secrets: the Uffizi Gallery", as well as the recent NatGeo/NOVA PBS program on Brunelleschi's dome entitled "Great Cathedral Mystery."
Previous podcast
April 22, 2019
Next podcast
April 24, 2019
Videos You May Like