Episode 15: Assisi – The Day the Earth Shook
Episode Info:
This very personal podcast recounts my harrowing experience inside of the Basilica of St. Francis in Assisi when a severe earthquake struck the town in 1997 causing several vaults to collapse inside the Upper Basilica and killing four people.
View Transcript
BUONGIORNO! I'm Dr. Rocky Ruggiero. Join me in rebuilding the Renaissance and making art and history come to life.
Welcome to the Rebuilding the Renaissance podcast, your guide to the art and history of Italy, from the glory of Rome to the magnificence of the Renaissance. Now, here's your host, Dr. Rocky Ruggiero.
Buongiorno, everyone. Today's podcast is more of a personal story than it is an art historical or historical bit, and it has to do with a pretty traumatic experience that I underwent when I was in Assisi. In fact, I remember it as if it were yesterday.
The year was 1997. I was just a kid. I was 24 years old at the time, and I had recently completed a graduate program with Syracuse University in Florence, Italy. I received a master's in Renaissance art history the previous winter, and, in fact, I was rather fortunate in the fact that I was kept on as a teaching assistant for the man that I still consider to be my mentor, an art historian by the name of Rab Hatfield.
Then I also began lecturing on what we called the field study program at Syracuse University in Florence, and this is really one of the things that made our program so unique in that we would take our students to various destinations throughout Italy. We'd go to Rome, Pisa, Ravenna, Siena, and, of course, Assisi, right?
We would take our students to Assisi. We wanted to talk about the phenomenology of pilgrimage and relics and to discuss, at length, the Giotto, not Giotto question concerning the authorship of the frescoes in the Upper Basilica, right?
I mentioned a little bit about that in my previous podcast, but this, essentially, was the gist. We, of course, looked at all the other art, but, essentially, it was more to discuss whether or not Giotto had painted.
So in the fall of 1997, I essentially had been given a full-time position as a field study lecturer. In other words, in the previous spring of 1997, I was training. So I would go on these field trips. I would listen in to other professors as they lectured, I would prepare my lectures, and I was ready to go in the fall.
So, on September 27th, I was scheduled, along with another art historian, to take a group of 52 students from the Syracuse University program to Assisi. Okay? Now, regular protocol when we arrived in Assisi, we would rent a bus, we'd take the students down, and when we got there, we would have to check in.
There was this office off to the side where, essentially, after having sent a request previously for permission to lecture inside a church, because, in Assisi, technically only the Franciscans are allowed, unless you have special permission.
So the normal process was that you would have to check in with the office. They would then give you these little badges that we'd have to wear, which essentially showed everyone that we were authorized to speak.
So I was the one who went in to take care of the paperwork, and when I walked into the office, I was told that the Upper Basilica … Right? You may remember from my last podcast that I talked to that unique situation with the basilica of San Francesco, where there's a lower and an upper church.
I was told that morning that the Upper Basilica was temporarily closed, because, the previous night, at 2:33 AM, there had been a rather significant earthquake in the vicinity. It was a 5.5 on the Richter.
Now, there was no visible damage to the Basilica of St. Francis, but, for precautionary reasons, they decided to close the Upper Basilica, which is the more Gothic, right? We talked about this in the previous podcast – so the architecture a bit more fine and delicate. They decided to close it down so that they could inspect and make sure, of course, that it was safe.
Now, I, of course, thanked them for letting me know, and this kind of threw us off, because our normal schedule was to visit the Upper Basilica first, in the morning, when the students were fresh, to discuss the Giotto, not Giotto issue. Then we would break off for lunch. We would walk our students up to the main piazza, have them run off and have lunch, and then we would rejoin in the afternoon to visit the Lower Basilica. Okay?
But, because the Upper Basilica was closed, we decided that we would just simply reverse. We'd start in the Lower Basilica, in hopes that they would see what they needed to see and that, in the afternoon, we could visit the Upper. Okay? So this was the plan.
Well, the other thing I was told in the office – and this was kind of surprising – is that, that day, we were not going to be allowed to lecture. Okay? 1997, three years away from the Jubilee celebration – right? – of 2000, and so the Franciscans decided that only Franciscans would, in fact, lecture.
So what they did was to assign us a Franciscan friar from the state of Pennsylvania. Right? Obviously, he was a native North American, and the idea was that he was essentially in training so that, when the millions and millions of pilgrims came in 2000, that he, along with other Franciscans, would be ready.
Now, there really wasn't much we could do, so we acquiesced and allowed him to essentially take our group. Now, we have very specific, of course, academic topics that we need to address during these trips and lectures, but, obviously, one makes do with what one can.
So the story goes that he took our group and, in fact, was a very charming, a very charismatic speaker, quite humorous, and kept the students' attention, particularly by referring to St. Francis, the entirety of the time, as Frankie – okay? – and told us quite a bit about Francis's biographical history, his miracles, etc., etc.
Now, as we were going through, we were in the Lower Basilica for quite some time. We started the lecture perhaps about 10:00 or so, and one of the major issues, of course, was that he was simply over-attributing everything to Giotto. I remember thinking to myself, "This is going to kind of double our time, because I'll have to spend most of the afternoon simply saying that most of what he said was by Giotto is not by Giotto." Okay?
Anyway, this was my own frustration, again, at a rather young age, and I specifically remember looking at my watch. We were standing in the crossing area of the Lower Basilica, and I looked at my watch just to get an idea of how long this man was going to go on. My watch signaled 11:41 AM. I remember this specifically, because, at exactly 11:42 AM, the ground began to shake. Okay?
Earthquake struck again. This time, it was a 5.7 on the Richter scale. We didn't know this, of course, until later. Now, I do not remember how long the ground shook. I don't remember the intensity of it, either. It was my first earthquake experience, and it is a bit unsettling, obviously. So one doesn't really have one's wits about him.
What I do remember is the surreal hush falling over the entirety of the Lower Basilica. Everything just went … and you can imagine how crowded it was, because everyone in Assisi who normally would've been in the Upper Basilica was now jammed and crammed into the Lower instead. Suddenly, it just went silent. Okay?
There was this unease for a bit of time, and not really sure, again, how long it went on. But what I do remember is that, when it stopped and noise suddenly flooded, again, back into the church, that our Franciscan friar was leading our group out through a door. Okay?
Now, again, not having experienced an earthquake before, I was not certain of the intensity. I wasn't sure if it was a strong earthquake, if it was just a tremor, but seeing the friar leading us through, I thought that, in fact, he was simply continuing the lecture. In other words, okay, we kind of rode it through, and now we would continue on.
I spoke to my colleague at the time, who I think had a better understanding of what had happened, because I saw a certain degree of fear in her eyes. When we followed the Franciscan out, he wasn't leading us to another part of the church so he could continue his lecture. He was leading us out of the church. In fact, he was urging us to move quickly, and that's when I realized that something, obviously, was amiss.
We were led out into that courtyard space. If you've been to Assisi, then you know that when you're looking at the church, to your right-hand side, there's this large limestone wall, the doorway into it that leads into the actual convent area, and we were to the other side of that wall. We were inside one of the convent spaces, and there I just saw people suddenly rushing out of other doorways. They all looked like ghosts. They were white from head to toe, because the limestone dust had fallen and covered them up.
But if you looked carefully, you could see certain darker blotches, and that, of course, was blood. Many of these people had been injured during the earthquake, some quite seriously, as debris fell from up above.
So my colleague and I took our students – all 52 of them – and we ushered them through the doorway, so out of the convent and back out into that sort of general public space outside of the church, but, of course, worrying that we were leaving someone behind. I had all the students kind of group together, and we began to count them up.
At this point, of course, it was simple mayhem. It was bedlam in Assisi. You heard helicopters flying. You heard sirens screaming as fire trucks and police cars and ambulances came rushing up, and I remember, as I had the students there lined up and I was counting them up to make sure that we hadn't left anyone behind, a fireman came over to me and calmly asked whether or not these were my students.
I said yes, they were, and then he calmly asked me to please move them away from the large medieval limestone wall under which I had placed them. Of course, I had no idea what I was doing. I was trained in art history, not in rescue evacuation.
So I immediately realized that I'd done something wrong. I said, "Okay," to all my students, "let's just get out of here. Let's go back down to the bus stop and drop-off point."
As we began walking down, I still remember our students from California, who were kind of giggling and laughing saying, of course, that that earthquake, a simple 5.7 on the Richter, was no big deal, that they had experienced much worse.
When we got down to the parking area, our bus was not there. Okay? Our bus driver had dropped us off and gone somewhere else to relax. What we found out later is that he had simply driven off and taken a nap that morning, and, because the shocks on the bus are so good, he did not feel the earthquake. So he simply slept right through it.
Now, of course, 1997 was also the days when cell phones were just coming into normal practice. We had no cell phone. So I wasn't really sure what to do or how to contact anyone, so I remember going to the bar. It's still there, actually. If you go to the parking lot at Assisi, there at the bottom of the hill, the bar has been completely re-modernized now and is much more chic than it was, but going inside and picking up the payphone – I had to wait in line, because there were quite a few people – and then putting my phone card in, if you remember those days.
I remember calling back to the Syracuse University office in Florence, and, as soon as the secretary picked up the phone and realized it was me, she was rather hysterical, saying how were we? Was everything okay? I said, "Well, why are you so concerned?", and she said that they had actually seen the chandeliers shake in Florence – okay? – two hours and fifteen minutes away. That was the intensity of the earthquake, that they actually felt it in Florence, and they knew, of course, that we were in Assisi.
So I reassured her, saying, "Look, we're all fine. We just need to get out of here, I think, as quickly as possible." So she instructed me to stay put, that they would call the bus company, who would be in contact with the bus driver and to pick us up as soon as possible.
So I remember we simply sat down, and it was just chaos, people trying to get out of Assisi, people trying to get into Assisi, not really knowing what was going on. Finally, the bus came, we loaded our students on, called back to the school to let them know, and I was told by the then-director to stop off at the nearby lake.
It's a lake called Trasimeno. It's actually the fourth largest lake in Italy, and it's essentially on the road back to Florence, and to sort of just tranquilize our students by buying them a nice lunch along the lake and to have them kind of, obviously, decompress before heading back to Florence. So this was the plan.
So we pulled into the lake area and were somehow able to find room for 54 of us at lunch. Had a great lunch. We had some great white wine. The weather was perfect, right? Late September in Italy. It was in the upper 70s. I remember many of our students had taken their shoes off and rolled up their pants and had their feet dangling in the lake.
As all of this was happening and we were very quickly forgetting about the earthquake, one of the waiters in the restaurant, in fact, informed me that two people had died inside of the Basilica of San Francesco. Okay? Of course, we had no idea as to the extent of what had happened or the damage, and I asked him to please not tell our students at that point, simply so they would not panic, nor, essentially, go into shock as to what had happened.
So we got everyone back on the bus, and we drove back to Florence. The Villa Rosa, as it's called, which was this red villa, a building used as our campus in the city of Florence, is usually closed on Fridays, because students aren't there. Either they're on field trips, or they're traveling on their own. But, as we pulled up on the bus, not only was the building open, there just dozens and dozens of people leaning out of the windows, waiting for us to arrive.
When we saw all of them with these rather anxious faces, we realized that something serious must have happened. When we got out, everyone kind of cheered, and they came over to greet us and wish us well. I remember leaving, still not knowing the full extent to what had happened.
When I got home – and I'm renting an apartment at the time with three other roommates, about ten minutes from the Syracuse villa in Florence – and I turned on the national news – and, of course, it was all over news and newspapers – and they, in fact, talked about the earthquake and the fact that there had been four victims.
So, essentially, what had happened was that the church was temporarily closed. The upper church was closed so that two surveyors – technically, right, engineers – who could go in and inspect the structural integrity of the work, accompanied by two Franciscans, and there was a television crew inside of the church as well. When the earthquake struck at 11:42 AM, the four of them were standing directly underneath the masonry vault, which collapsed and crushed and killed them.
Four people died during the earthquake in the Upper Basilica. We, again, were standing in the Lower. We were in the same church, but on a lower level, and when I saw it … In fact, this is an awful thing. Obviously, to sensationalize, but there is, in fact, video footage of that ceiling collapse. You can find it rather easily on YouTube. It's the earthquake in Assisi, 1997, and 42 seconds of just skin-crawling reality there as well.
That's when I realized the severity of what, in fact, had happened – quite a bit of damage not only to the church, but to the outlying area around Assisi and Umbria in general. Okay?
This was my baptism, as I like to describe it, into the lecturing world in Italy, back at the ripe old age of 24, an experience that I will never forget, although, curiously, they talked about the miracle of San Francesco. The miracle was that they were able to repair and restore the damage to the church and have it ready for the 2000 Jubilee celebration.
In other words, three years later, the entire church was repaired, although there were still many people sleeping in trailers. But the church itself was completely restored and ready for the celebration.
So that's why they call it the miracle of San Francesco, that they were somehow able to expedite the whole process of restoration. When you walk into the church today and you look up, it's that first vault, directly above your head, which you can clearly see has been fragmented and then meticulously put back together.
I had the privilege of going back into the restoration laboratory when all of this was being repaired, and you can see that some of the fragments were actually the size of small stones. I mean, it was just this … I would get anxiety attacks looking at the meticulous nature of the work for the restorers in trying to assemble this entire fresco together again and then reinstalling it in the ceiling, which is exactly what they did. But somehow they were able to do so, and the church looks as fabulous as ever.
Anyway, I thought I would share that experience with you, because my relationship to Assisi, as you can tell, is a particularly personal one.
Anyway, stay tuned. We'll continue on this sort of Franciscan kick in my next podcast, where we'll be talking about that largest of all Franciscan churches, which is the Basilica of Santa Croce in Florence.
For more information on lectures and programs in the United States, art history tours in Italy, and for online video lectures, visit rockyruggiero.com.
Sign up to be informed by email when we release new podcasts.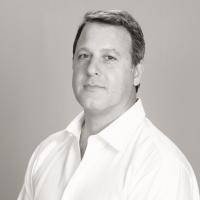 Rocky Ruggiero has been a professor of Art and Architectural History since 1999. He received his BA from the College of the Holy Cross and a Master of Arts degree from Syracuse University, where he was awarded a prestigious Florence Fellowship in 1996. He furthered his art historical studies at the University of Exeter, UK, where he received a Ph.D. in Art History and Visual Culture. In addition to lecturing for various American universities in Florence, Italy, including Syracuse, Kent State, Vanderbilt, and Boston College, Rocky has starred in various TV documentaries concerning the Italian Renaissance. He has appeared as an expert witness in the History Channel's "Engineering an Empire: Da Vinci's World" and "Museum Secrets: the Uffizi Gallery", as well as the recent NatGeo/NOVA PBS program on Brunelleschi's dome entitled "Great Cathedral Mystery."
Previous podcast
May 2, 2019
Videos You May Like