Episode 33: European History: The Black Death Part I
Episode Info:
This episode addresses one of the greatest natural calamities in human history - the Black Death. This "mother of all plagues" wiped out 1/3 of Europe's population over just a couple of years and left an indelible mark upon western society.
View Transcript
Buongiorno! I'm Dr. Rocky Ruggiero. Join me in Rebuilding the Renaissance and making art in history come to life.
Welcome to the Rebuilding the Renaissance podcast, your guide to the art and history of Italy, from the glory of Rome to the magnificence of the Renaissance. And now here's your host, Dr. Rocky Ruggiero.
Buongiorno everyone, or again, buonasera depending on what time zone you are in and when you are listening to this podcast. I'm not really sure why I'm so chipper, because today's subject is one of the darkest in human history, and that is the Black Death. Now, the tradition in my classroom is that whenever we use the term Black Death, we follow it up with, "Dun, dun, duh," because the Black Death really is one of these definitive turning points in human history. And you've all heard this title, this term Black Death, but I think a few people actually understand what it is that we're talking about. The Black Death was the mother of all plagues, and the proper scientific term for a plague is an epidemic. And epidemics are usually not isolated, right? They're usually part of a larger pandemic, or a series of linked epidemics. And the Black Death was in fact an epidemic that struck Western Europe in the year 1348. And I maintain that the year 1348 is the most important in European history, because of this particular natural disaster.
In fact, in our next podcast we'll be discussing the consequences, all right, the aftermath technically of the Black Death, and the scar that it left on Europe, which is very much still healing today. Why plagues? Usually because there is an overpopulation problem, and a general lack of natural resources. And when we have this unbalanced equation, nature usually steps in with disease or some other type of natural disaster to sort of even the whole thing out. And that in fact is the case in Western Europe when the demographics were essentially booming. In just about every major city, the economy was booming as well.
If you've been listening to my podcast, we've been talking about Siena, one of the richest cities in Europe, because of its banking and the great art that was being produced. We've talked about Giotto and the innovations that he introduced as well. All of that kind of general optimism that was in the air came to a screeching halt when the Black Death struck Europe in the year 1348. The Black Death is the single greatest natural catastrophe in the history of Europe, and it is the second greatest natural catastrophe in the recorded history of mankind.
Now, if you're wondering what the first was, let me just give you a meter by which to measure. In the year 1351, or three years after the Black Death appeared in Western Europe, the population of Europe was about 51 million people, down about 31% from the pre-plague European population of about 75 million people. In other words, over about three years, the population of Europe fell from 75 million to about 51 million people in three years. When trying to express the impact, the devastation of the Black Death, the only analogy or analogous, let's say, type of scenario that I can imagine today, both natural and or unnatural disaster would be nuclear Holocaust, right? Trying to get this point across to a group of undergraduate students, I think nuclear Holocaust is perhaps the only scenario which they can dream up that would have the same kind of devastating effects as the Black Death.
So if we're talking about an overall mortality of 31% and about 24 million people, what is the greatest natural catastrophe of all time? It happened fairly recently in the 20th century. The answer is influenza, or the Spanish flu, which struck pretty much the entire world in the year 1918. and it killed about 100 million people world wide. So the Spanish flu killed a greater number of people, 100 million versus the 24 million of the Black Death, but the Black Death had a higher mortality rate. A higher percentage of people actually died, one out of about three, and just try to imagine what that means. One out of every three people died over about a three year period is death on a scale that had very rarely been seen before, and would very rarely be seen again. And consider that today, I imagine, that any kind of disease that would strike the world, any kind of epidemic or what have you, could kill a large number of people, but with modern scientific technology and effective quarantining, would ultimately limit the overall percentage of people that actually die. One out of three people over about a three year period.
Now, what was the Black Death? Now the most frequently occurring plague that we hear about in the Middle Ages is the Bubonic Plague. And considered that the Bubonic Plague was called such because the Italians named it so. The symptom of this infection, it's a lymph node infection caused by a type of bacteria, known commonly as Y pestis or Yersinia pestis, and this was essentially the bacteria that was causing the disease and it would infect your lymph nodes. So usually the first symptom of the Black Death was the appearance of pustule or boils, which were usually black or dark purple, would appear at your neck, armpit and groin area, and could get as large as eggs. And you can imagine how pleasant an experience this must've been.
And oftentimes these puss filled boils would actually rupture the bacteria infecting your lymph nodes. But the bacteria also infecting your lungs, and so we also hear of pneumonic infection. And when you have pneumonia today, you can still die in a world of antibiotics. Imagine of course the fatality seven centuries ago. So bubonic, pneumonic and septicemic, which is a blood infection. And so, those bacteria spreading to different parts of your body, and essentially creating a fatality rate, which hovered around 99.99%. in other words, if you had the Black Death, the probability that you would die was fairly certain. In fact, nature has to a mutate some of us, allow some of us to survive, otherwise we would have risked a species extinction at this particular time. So the culprit, the bad guy in this story today is the Y pestis, this bacteria which was causing the disease, and this bacteria was being carried in the intestines and the digestive tracts of fleas.
So traditionally we always blame rats for the spreading of the Black Death, when in reality it was the fleas that the rats were carrying. And when the flea would nourish itself by biting into its host, it would infect its host. In the process, the host would die. That is the rat, and then the flea would look for another host. Human beings are not the preferred food or nutrition for fleas, but obviously in lack of anything else we were okay. And so when I explain this, I usually simplify the entire equation by describing rats carrying the fleas as the first major carrier. The historic and traditional enemy of the rat is the cat. The traditional enemy of the cat is the dog, which even in medieval Europe was a domestic animal. And then from the dogs, those fleas which spread on to the human being as well. And you would normally die within a couple of days.
The boils, the coughing up blood from a serious upper and lower respiratory infection. And then once that bacteria got into your blood, you were a goner. Now where did the Black Death begin? The answer, like many of the diseases and epidemics that are occurring today, it all started in China, and specifically in a part of China known as Mongolia. Now, I don't want to frighten any of you, but the scenario in the first half of the 14th century was nearly identical to the scenario that we are living in today. The disease came West from China probably through and because of trade.
So let's look at the historical scenario in the late 13th century, when a Venetian by the name of Marco Polo travels all the way to China and opens up those Silk Road. So at the end of the 13th century, we begin trading at a major level with the Chinese again. And within a half century, these diseases begin to appear and epidemic after epidemic begin to strike Western Europe. Not that different from what is happening in fact today. If we consider that the West began commercial exchange with China shortly after the death of Mao Tse Tung in 1976. And once that commerce began, I don't know if you've picked up this trend or not, but over the last couple of decades, every few years, it's the swine flu, it's the bird flu, it's the this flu. And the majority of them are in fact originating in China, a part of the world that has traditionally and almost perpetually had a problem with overpopulation. and the same thing happen essentially in Europe in the 13th century.
And so, the rats being carried by the commerce shipments, and it could be by land, right? Essentially that Silk Road which passed over Northern China, Central Asia, and then eventually to the trading posts along the Northern Black Sea. Consider though that there was one species of Central Asian rodent that was impervious to the Black Death. So land did carry the Black Death, but it was actually the less effective, if we're talking about success rate of disease. Sea water travel was in fact the main culprit and all of this. And so shipments mainly of silk and spices heading out of China and moving towards the Western European market, traveling through the Indian ocean, then the Persian Gulf, then by land across the Arabian peninsula, and eventually to the Levantine coast. And from there obviously it would come into Europe itself and those infected rats bring the disease with them.
This is how it happened, not that different today. In fact, we're having all sorts of problems with the different insects and species of animals that are being brought over because the whole world has become kind of an open market. And so these species of insects and animals finding themselves in places where they have no business, not that different from what was happening back then.
Now ground zero for the Black Death in Western Europe was a city named Messina, on an Italian island called Sicily, in October of the year 1347, when a Genevese fleet or a fleet from the city of Genova, our Genoa, as we pronounce in English, arrived in the port with, and I'm quoting here, "Sickness clinging to their very bones." In other words, reports had come in from other sailors who had seen these Genevese sailors covered in boils coughing up blood more dead than they were alive. The analogy I like to use, if any of you are fans of the Pirates of the Caribbean movies series, those sort of ghost pirates that you see, looking very much like these sailors probably did. In other words, reports were coming in that these guys weren't doing well. Now, how were these Genevese sailors infected by the Black Death?
Well, this is one of the more gruesome stories to come out, though there are many, of course of this particular epidemic. And that is that these Genevese merchants, and consider that Genova was a maritime superpower, and along with Venice pretty much dominated all Mediterranean maritime commerce. And the Genevese had set up a trading post on the Black Sea in a part of the world which is still very often in the news called Crimea. Those of you may remember that recently Russia invaded and took over a large portion of this particular piece of land. And there, the Genevese were doing business essentially moving merchandise coming from Asia, and then sailing it out, and bring it back to Western Europe, but they were constantly fighting with these local Muslim merchants. And this fighting for supremacy technically on the Black Sea eventually escalated into war, and the story goes that these Muslim merchants were actually laying siege to the Genevese trading post. And while this was going on, they probably received an infected shipment and the Muslim merchants were actually infected with the Black Death.
And so, they essentially interrupted their siege of the Genevese port, but then decided to use an alternative method by taking their plague infested bodies, and putting them in catapults and hurling them over the walls of the Genevese fort. It is the first documented example of germ warfare in history, and it was a very effective agent for them to use, because we're told that the Genevese were infected almost immediately, and were horrified by the symptoms of this disease. They immediately closed up shop and set sail for home. And try to visualize technically how this trip would have gone on. They would have left the Black Sea, sailed down past a city once known as Constantinople, today known as Istanbul, around the Peloponnesian peninsula, and then eventually their first port of call in Western Europe would have been Messina itself.
Now again, reports coming in about the condition of these sailors and how they weren't doing well. And the moment they pulled into port there in Messina, they were immediately put under quarantine. And we're all familiar with this term, we're all familiar with this methodology, but consider that the word quarantine is another Italian word, that during the Black Death in Venice, which was really one of the most decimated of European cities, and we'll talk about this in just a sec. I'll give you some numbers on what the fatality rates were in various European cities.
But in Venice they came up with a rather effective means of fighting against proliferating the disease, and that was to put their ships under quarantena, Italian for quarantine. That is any returning vessel, whether it was commercial, military, private, or what have you, would have to remain at anchor. It would sit at anchor in the lagoon for 40 days. Quaranta is the Italian word for 40. The boats were put under quarantena for 40 days. If you had the disease, then you would die during that 40 day grace period. If you didn't have the disease, then 40 days later you'd be alive, and you were free to come back and not risk infecting anyone else. That's where the term quarantine comes from.
In fact, one of the trends that I hope you all pick up over these podcasts is how much of our own modern civilization in fact is based on, or draws upon what was going on in Renaissance Europe. In fact, I always claim that if it's not Italy that's come up with the tradition or terminology, then in all probability it was Ancient Rome instead.
So when these boats pulled into the port of Messina, the sailors were kept on the boats. They were very effective in quarantining them, but they couldn't keep the rats on the boats. And those rats jumped ship. And if you don't know, rats can swim quite well. They began climbing up every other ship in the port of Messina, and those other ships sailing out of there as quickly as they could, because they were horrified by the condition of these Genevese sailors. And these boats set sail for places like Barcelona, for places like Marseille, for Venice, for Ancona, for all the other major ports of Europe. And now the disease spread like wild fire. Consider that by December … so those infected Genevese sailors showed up to Messina in October of 1347. By December, so two months later, most of Southern Italy had already been infected and that infection was now being carried on to all the other major maritime cities of Europe.
And then from there, those infected rats and shipments, and what have you, would make their way inland as well. It was death on a scale that they had never seen before, and we would seldom see again. The first cities to be infected by the Black Death were of course coastal cities, those places most exposed to this infected merchandise. And let me just throw a few numbers at you here. Genova, which I told you was one of the two major maritime superpowers, went from a population of about 100,000 people in the early 14th century to 60,000 people. Genova lost 40% of its population. The greatest super power, both economically, demographically, and militarily in Europe in the 14th century was the great said Serenissima, Venice. And it went from a population of something like 150,000 people, okay? Venice was the second largest city in Europe in the early 14th century.
So over about 150K down to 60,000 people, a fatality rate of about 60%. All of this in about one and a half years. Think about that. Two out of three people dying in about 18 months. Pisa, most of you know of course, because of its rather infamous architectural disaster known as the Leaning Tower. And in fact, I do mean to address this particular issue in a later podcast, but we'll get back to Pisa and its Leaning Tower, but consider that Pisa was a maritime superpower as well, particularly in the 11th century. And in the early 13th century, Pisa had a population of about 40,000 people, which dropped to about 24,000. So the fatality rate was about 40% in Pisa, and it was from Pisa then that the disease spread to other Tuscan cities. Pisa was really the sort of springboard for plague in the region of Tuscany.
So let's start off with my city, Florence. Florence was the fourth largest city in Europe in the early 14th century, with a population that may have been hovering around 125,000 people. Somewhere between 100,000 and 125,000 people was the population of Florence in 1300. Consider that the population of Florence today is about 380,000 people. So seven centuries ago, we had more than a fourth of what the contemporary population is in Florence. It's a pretty astonishing thing, if you consider just the square area of Florence. It's not the largest city in the world, but it had a massive population. And remember the larger the city, the greater the proliferation of the disease, and the greater the mortality as well. Florence went from about 125K to about 45,000 people. Two thirds of Florence's population wiped out in about 18 months. It is an astonishing figure.
The other great Tuscan cities Siena, which I've discussed in several past podcasts, which was one of Europe's most important banking centers as we've already discussed in the 13th and 14th century, went from a population of about 60,000 people to 30,000. It lost half of its population during the Black Death. But the frightening statistic about Sienna is this. If any of you join us on our Polio program, which we run every summer, you'll discover that the present day population of Siena is about 60,000 people. In other words, it has taken in that city seven centuries to get its demographic levels back to what they were before the Black Death.
Florence would not get an over 100,000 people in population until the 18th century, until four centuries after the Black Death, death on a scale which had never been seen before and would seldom be seen again. That is the Black Death. That is what we're talking about here. Now consider that in the city of Milan and Milan, although perhaps not the most important commercial city was a rather large city at the time. It was the third largest in Europe in the early 14th century, and it had the lowest mortality rate during the Black Death. It hovered around 15% and why was mortality so low in Milan? Well they had a very effective means of quarrying plagued victims by essentially walling them up alive within their homes. They would send sort of communal masons to just wall up all your doors and windows if you were even remotely suspected of having the Black Death.
So we're fairly certain that a fair number of innocent disease-free people died, but it did prove to be an effective means of controlling the Black Death at the time. And just one more little statistic here, because of course Italy was not the only country at the time. Consider that during the Black Death, the French city of Avignon. And Avignon, which today is probably most celebrated for its wine production was very important in the 14th century, because it was the seat of the papacy, right? For almost the entire 14th century, the popes had up and left Rome, and moved to the French city of Avignon. And Avignon went from a population of about 50,000 to about 25,000, 50% of the city's population dead. And consider that within the first six week period of the Black Death, 11,000 people died in six weeks, 11,000. 20% of the population, more than that, decimated within the first six weeks.
I say this facetiously, but I think many of you will get the drift. It's that sort of Monty Python, "Bring out your dead," type of scenario, which we take sort of tongue in cheek-ishly, but if you imagine that those stretcher bearers, those bearers of the dead just couldn't keep up with the actual deaths. One more statistic. Paris I mentioned, with a population of about a quarter of a million, but consider that the demographics in France were more or less what they are today, and that is obviously a large portion of France's population concentrated in that city. Paris lost about 30% of its population, dropping to about 175,000 people, and on average was losing about 800 per day. In other words, 800 people dying each day in the city of Paris.
Apocalyptic is perhaps the best adjective to describe the impact of the Black Death. People thought that the world was coming to an end, and justifiably so, considering again the quantity of death that they saw around them. And if you'd like to read a very vivid description of the Black Death from a primary source, from someone who actually lived through it, the book that you need to pick up is called The Decameron, written by a Florentine author named Giovanni Boccaccio, and published in the year 1352. Now, although most people are not familiar with The Decameron, most are with another work called the Canterbury Tales by Chaucer. Well consider that Chaucer essentially, and I'm going to be rather a kind to Chaucer here, borrowed Boccaccio's concept of The Decameron, because the pretense of The Decameron by Giovanni Boccaccio is 10 Florentines leaving Florence to get away from the Black Death. And their point of departure is Piazza Santa Maria Novella.
And to pass the time while they're going out to their country villas where they hope to be safe and free and isolated from disease, each of the 10 people will tell 10 stories. The deca meron, the Decameron, this is essentially the pretense of the story. And consider that if you've not read it, you absolutely should because it is one of the most entertaining and burlesque works of literature of all time. The stories border on the obscene sometimes, and is absolutely entertaining in its work, and so Boccaccio, and I was talking about Dante vernacularizing poetry. We talk about Giotto vernacular arising his paintings, making them look human.
Well Boccaccio doing the same thing by essentially treating humanity as the subject of his works. Not high and lofty, but instead of very raw and vivid description. And in the introduction to his Decameron, Boccaccio describes what he saw during the Black Death. He lived through it. This is an eye witness essentially telling us about the boils, telling us about the blood, telling us about the breakdown of European society where essentially people were just dying at such an accelerated rate that they couldn't keep up, that families were torn apart, that a brother would abandon brother and yea, even mother abandoned child. That's how desperate everyone was.
In fact, when I teach the Black Death, and I dedicate an entire lecture to the subject, I read the introduction from Boccaccio's Decameron, because there is no more vivid description of what actually went on. So pick up the book, and read for yourselves exactly what Boccaccio saw as he lived through the Black Death. Now the impact, the implications, the consequences of the Black Death were tremendous. I tell you that I believe 1348 is the most important year in European history, and it's not because everyone died. It's because of what happened afterwards. The Black Death with leave an indelible mark upon Europe, and the consequences changing European society forever. And in fact, that's what we'll be discussing in my next podcast. So stay tuned for more about the Black Death.
For more information on lectures and programs in the United States, art history tours in Italy, and for online video lectures, visit rockyruggiero.com.
Sign up to be informed by email when we release new podcasts.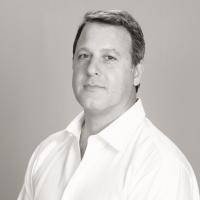 Rocky Ruggiero has been a professor of Art and Architectural History since 1999. He received his BA from the College of the Holy Cross and a Master of Arts degree from Syracuse University, where he was awarded a prestigious Florence Fellowship in 1996. He furthered his art historical studies at the University of Exeter, UK, where he received a Ph.D. in Art History and Visual Culture. In addition to lecturing for various American universities in Florence, Italy, including Syracuse, Kent State, Vanderbilt, and Boston College, Rocky has starred in various TV documentaries concerning the Italian Renaissance. He has appeared as an expert witness in the History Channel's "Engineering an Empire: Da Vinci's World" and "Museum Secrets: the Uffizi Gallery", as well as the recent NatGeo/NOVA PBS program on Brunelleschi's dome entitled "Great Cathedral Mystery."
Previous podcast
September 4, 2019
Next podcast
September 11, 2019
Videos You May Like