Episode 34: European History: The Black Death Part II
Episode Info:
This episode examines the consequences of the Black Death on medieval European society. From religion, to economics, to art, the Black Death would forever change Europe and in many ways prepare the way for the coming of the Renaissance.
View Transcript
Buongiorno! I'm Dr. Rocky Ruggiero. Join me in rebuilding the Renaissance, and making art and history come to life.
Welcome to the Rebuilding The Renaissance podcast, your guide to the art and history of Italy, from the glory of Rome, to the magnificence of the Renaissance. Now here's your host, Dr. Rocky Ruggiero.
Buongiorno, everyone, and buonasera, again, depending on where in the world you are located right now. This podcast will continue the discussion that we began in the last, which was about this cataclysmic event known as the Black Death. Now we talked about the numbers, the statistics of just sheer mortality in death in all of Western Europe. What I'd like to talk about today is essentially the consequences of such a cataclysmic event, what it did to those people who survived.
In fact, probably the first and most obvious question has to do with what we call survivor's guilt, a reality which has existed for as long as tragedy has existed. In fact, when I'm talking about the Black Death in the classroom, I use a rather sensitive analogy, and that of course is the tragedy of 9/11 and those people who survived the event. Many of them still today, years later, dealing with survivor's guilt.
In fact, one story that appears over and over again throughout Europe is the attribution of survival to a particular object and/or talisman, whether it be a painting or a statue of the Virgin Mary, whether it be some old woman who performed some magic spell or voodoo, whether it be some object that just somehow was behind the survival because if in fact it was just pure chance, it would make life seem almost meaningless, almost arbitrary to those who actually survived the event.
The reaction, even during the Black Death, obviously people reacted in different ways. There were those who became very stoic, thinking that if they lived extremely virtuous lives, that somehow God would look down upon them with mercy and spare them death, this sort of stoic mentality, like a force field to those people who were practicing it and doing so publicly. Others instead deciding to go out with a proverbial bang, if you will, a rather epicurean approach to life. In other words, well if we're all going to die, we might as well have a good time doing so, and so this sort of the hedonistic approach that they had.
The curious thing about the Black Death, as mentioned, in fact already by 14th century authors is that it did not discriminate. Rich or poor, no matter what your religion/ethnicity, the Black Death just killed everyone. This is something that leveled out the playing field, if you will. In Europe, consider that in England, for instance, it took nearly three generations before noble families could begin producing heirs that would keep their lineage alive. It's major interruption to British aristocracy because of the Black Death.
Even the way people thought at the time, whereas before the Black Death there was this sense of the collective. Then at an urban level, you might even call it nationalism. Florentines were proud to be from Florence, the Sienese were particularly proud to be from Siena, the Venetians, perhaps the most nationalistic peoples of all.
But after the Black Death, there was this return to individualism, each man or woman, for him or herself. The idea simply was that if you don't look out for yourself, then who will look out for you? This was an important change. In fact, some historians thinking that this move to individualism may have been this inadvertent or indirect spark that would eventually lead to a movement called the Renaissance, this move from the collective to this more individualistic type of thought.
Consider that society, then a certain way became better as well. The amount of charity in Europe increased and it probably had to do with this almost intuitive need to help others. Many wealthy families and wealthy individuals would donate money to help hospitals, those institutions that would actually succor to plague victims. Or through the selling and buying of indulgences, knowing that they were going to die. At that point technically hoping that somehow by purchasing indulgence from the church or forgiveness, that they would be able to reduce their purgatory time and expiate their sins.
Pilgrimage and the sheer number of pilgrims was on the rise. The idea that if you, in fact, performed or participated in a religious voyage that God would see your piety and in turn reward you by sparing you from the bug. Again, consider that they really had no clinical nor scientific idea of what the Black Death was. They thought it was this cloud of pestilence sent down by God to punish man for his iniquities, to punish man for his sins.
This idea of mortification became very popular around the time of the Black Death, the so-called flagellants, not flatulence, that's something different. The flagellants who would whip themselves, who would flog themselves in public and hoping that these public acts of mortification would appease this angry God, the Father.
Although the Catholic Church was technically against self-mortification, and particularly these public acts of flagellants, it continued to be a very popular practice, and in one particular order known as the Dominican Order. In fact, the Dominicans believed that self-mortification was a way with which to come closer, and to better identify one's self with Jesus Christ. So this was another result of the Black Death, and that is both public and private practice of self-mortification, however the practitioner saw fit.
From a socioeconomic perspective, it also turned the world on its head. There was this crisis for the aristocracy, for nobility because land lost value. There was simply too much of it. The prices of consumer goods dropped, wages, labor wages in particular increased because there were so few people around to actually work. In fact, what was detrimental to nobility became rather prosperous instead for the peasant classes.
Now the peasant worker could ask for much more because there was simply a total lack of physical laborers around. In fact, one of the sayings that came out of the Black Death, that the Black Death did not honor social class, that the mortality amongst the nobles was equal to that of the peasants, and of the general populations. Obviously again, there was no sense of distinction. As I just mentioned a minute ago, the entire inheritance system actually began to fall apart. In England, again, about 75% of the noble families failed to produce or provide male heirs for well over two generations.
Suddenly, the line was blurred between the aristocrats and aristocracy, and the nouveau riche. We've already discussed how in cities like Florence, many a merchant had become just as wealthy, if not more wealthy than futile lords, and nobles, and aristocrats, but that money could not buy them blue blood. Only inheritance actually could. But now instead, the idea that well without a true presence of nobility, these nouveau riche would just have to do.
Then suddenly, things like jousts, and other public ceremonies came about in an attempt to help the nobles at least have a feeling of maintaining their identity. This almost sort of chivalric public ceremony in things like jousting to help them get a sense of who they were and where they came from.
Not surprisingly, there were three major peasant revolts in Europe shortly after the Black Death. The first only 10 years later in 1358, the jacquerie French peasants criticized the French nobles. In 1378 in the city of Florence, there was a major uprising on the part of the Ciompi, or the wool carders who lacked representation as a guild, and simply went out and took it. In England in 1381, there was a major peasants revolt as well. The idea that somehow the social hierarchy had been compromised because of the Black Death, and again, death as this great equalizer amongst Europe.
The Catholic Church also had its fair share of crisis because of the Black Death. If you consider again this mentality that somehow the pestilence, the plague was divine retribution, God punishing those unworthy, those sinful Christians, and that priests were essentially enforcing this idea, and those same Catholic priests preaching, saying that you need to do this, you need to do that in order for God to lift this particular plague.
In fact, faithful Christians following those specific instructions, only to see it all for not. Even the clergy was helpless against the wrath of the Black Death. This began to open the eyes of many, a medieval Christian wondering, again, what exactly the relationship was between the Catholic Church and God himself, if even the church was helpless to somehow wear off the effects of the Black Death.
Medicine also began to change. Before 1347, what we call medicine practice today, was in large part still relying on the writings of an ancient Greek by the name of Hippocrates, and this idea of the Hippocratic Oath still taken by doctors today. In fact, their idea in the middle ages of a physician was more someone theoretical, someone who wouldn't get into the body. Not hands-on medicine the way we imagine it. Looking into the body was seen to be as almost a divine right. So physicians were actually trained in the liberal arts, in grammar, in rhetoric, in music, astronomy and what have you. Then only later on would specialize in what we would consider today to be medicine.
In fact, they thought that good health was based on the proper balance of the four major bodily humors, which were blood coming from the heart, phlegm coming from the brain, yellow bile coming from the liver, and black bile coming from the spleen. If these four humors were properly balanced, then one would find oneself in good health. If they were not, then you would have issues. Of course, this is why bloodletting and things like this were actually so common in the middle ages.
Well what they found during the Black Death is that this theoretical approach to medicine was simply not sufficient, that there was something more going on. I imagine that there was this almost intuitive realization that what was causing the spread and the proliferation of the disease was a lot more than just some divine cloud sent by God.
So we have the appearance and the evolution of other figures practicing medicine in a different way, in a more hands-on way. Surgeons begin to appear, and these surgeons were those who would practice hands-on techniques, whether they be amputations or other sorts of surgical needs.
Another type, lower in social rank called barber surgeon, who did the more menial tasks, if you will. Perhaps even substituting for dentists and things like this. Apothecaries who have always been around using their knowledge, of course, to provide medicines, usually herbal medicines at the time. Then of course if you were in more rural areas there would be unlicensed practitioners, witch doctors, midwives, this sort of thing who simply knew how to practice medicine based on experience.
Again, there were schools for medicine spread throughout Europe, but the Black Death brought with it this need for a different kind of philosophy, and a different kind of approach to medicine because it was death on a scale which they had never seen before. Not surprisingly, of course, the evolution, perhaps the beginnings of modern medicine coming out of the Black Death as well.
But the consequence that we are most concerned with caused by the Black Death is this change in the style and in the general philosophy of art. This is actually what leading up to here. In other words, we've been talking about the innovations introduced by Giotto and Duccio at the beginning of the 14th century. This move away from this Byzantine philosophy of abstraction, and two-dimensionality, and this focus on the supernatural, to a much more earthly, naturalistic, what, again, I described over and over again as this almost vernacular approach to painting, in particular, but it also happened in sculpture with an artist by the name Nicola Pisano, who had also done the same type of innovation in the middle of the 13th century.
Well suddenly after the Black Death, all those innovations seemed to disappear. There was this general tendency for the art produced after the Black Death to not be as warm and sympathetic, to not be as humane or mundane as it had been before. Some might even propose or think that perhaps the change in the style of art that came after the Black Death was the result of society thinking that maybe that lighthearted approach that they had taken to art was part of the reason why God was so angry with them, why god was so infuriated, and in fact had smited so many of them with the Black Death. So the idea of let's go back to doing it the way we did before.
What we do see is that quite bit of the art that was produced after the Black Death had a rather pessimistic tone to it, with this real emphasis on the dark side of human nature, on violence itself, in fact, that post-Black Death style art. In fact, in the history of art and Renaissance art in particular, there was a theory, it was proposed in the middle of the 20th century, that in fact there was this distinct post-Black Death style. Again, I don't know if I would go so far as to say that there was this distinct style at the time, but I do think it's quite logical and rational to imagine that the artists who lived through and after the Black Death would not be as cheery, I think, as those who had lived before.
Again, if you've stared in the face of death, which is the most extreme form of violence, then anything less is child's play. For me, it's one of those duh moments when we talk about how the art after the Black Death was more violent because that's essentially the world in which the artist who had produced it had grown up. Consider there's this return to the supernatural, to the mystical in the art as well, breaking away from these earthly scenes that we seen so much before. This goes on for the better part of a half century.
Were the changes in art a direct result of the impact of the devastation created by the Black Death, or is it something deeper? A one fact avenue that's really never been explored, just how many artists died during the Black Death? How much talent was lost because of the event? We know of one very famous artist named Ambrogio Lorenzetti, who you may remember from my Allegory of Good and Bad Government podcast, who in fact was a victim of the Black Death.
One interesting parallel to make would be that the effects of the Black Death on art in the artistic community might be parallel to the effects of the AIDS epidemic on the artistic community at the end of the 20th century. Generations of artists lost to this particular epidemic, and the same thing might be said of the Black Death.
Perhaps the style of art after the Black Death was not so much a direct consequence of the Black Death itself, and the psychological impact that it left behind, but perhaps more of a logistical one. In other words, that we just don't have Giottos, we don't hove Duccios. If there were Giottos and Duccios running around, perhaps they fell victim to the plague as well.
We wait a full half century for recovery from an artistic perspective from the Black Death, and we move then into the 15th century where we will eventually get with these podcasts to discuss those greats of the early Renaissance. But what happens in the subsequent half century, between 1350 and 1400? In fact, that will be the subject of my subsequent podcasts, those artists and that art produced in the immediate wake of the Black Death, and how the style of that art reflected a change in society. That society, of course, manifest then in the style of the artists who were reflecting it.
Stay tuned. In my next podcast we'll actually head to the charming town of San Gimignano, which I'm sure many of you are familiar with, famous today for its towers, the standing towers of San Gimignano. Notice San Gimignano della Bella Torre, San Gimignano of the beautiful towers.
Although most people go there to see the towers, and to have gelato and walk up the hill, when I got to San Gimignano I go into the collegiata, into the Duomo to see one of the most sinister and evil fresco cycles ever created, which is the life of Jesus Christ painted by a rather enigmatic artist named Barna da Siena around the year 1350. Right around the period after the Black Death. Not surprisingly, again, this rather dark interpretation of a subject that we've looked at now several times, both with Duccio and his Maesta, then with Giotto in the Scrovegni Chapel. Now we'll look at an artist right after the Black Death depicting exactly the same subject, and we will look to see what those differences are.
Stay tuned. In or next podcast we'll move on and look at specific examples of the art created after the Black Death.
For more information on lectures and programs in the United States, art history tours in Italy, and for online video lectures, visit rockyruggiero.com.
Sign up to be informed by email when we release new podcasts.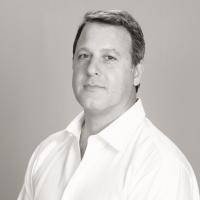 Rocky Ruggiero has been a professor of Art and Architectural History since 1999. He received his BA from the College of the Holy Cross and a Master of Arts degree from Syracuse University, where he was awarded a prestigious Florence Fellowship in 1996. He furthered his art historical studies at the University of Exeter, UK, where he received a Ph.D. in Art History and Visual Culture. In addition to lecturing for various American universities in Florence, Italy, including Syracuse, Kent State, Vanderbilt, and Boston College, Rocky has starred in various TV documentaries concerning the Italian Renaissance. He has appeared as an expert witness in the History Channel's "Engineering an Empire: Da Vinci's World" and "Museum Secrets: the Uffizi Gallery", as well as the recent NatGeo/NOVA PBS program on Brunelleschi's dome entitled "Great Cathedral Mystery."
Previous podcast
September 11, 2019
Next podcast
September 18, 2019
Videos You May Like