Episode 63: Answers to Open Questions – Part III
Episode Info:
This episode answers our third round of general questions. From dinner with historical personages, to my favorite restaurants and dishes in Italy, to saving Venice and its art, all the way down to how much "Leonardo" there is in the "Salvator Mundi" painting, hear me voice your questions and then provide you with answers.
View Transcript
Buongiorno, I'm Dr. Rocky Ruggiero. Join me in rebuilding the Renaissance and making art and history come to life.
Welcome to the Rebuilding the Renaissance podcast, your guide to the art and history of Italy from the glory of Rome to the magnificence of the Renaissance, and now here's your host, Dr. Rocky Ruggiero.
Buongiorno, everyone. In today's podcast, I am going to address some of the questions that many of you asked in my last call for questions. In fact, this is the third time that we've been following this format, and I really find it rewarding for me after having recorded so many of these podcasts in a monologue format. In fact, my sound engineer, John Nelson, commented about my voice and I told him how sick I actually am of just hearing my voice over and over, so it's nice even though you can't hear your own voices through this recording to actually hear your voices voiced by me in the form of the questions that you ask.
Now, our first question is proposed by a regular on the call to general questions. This is Leo R. who's writing in from Rhode Island and asking who would be three non-family dinner guests that I would invite, and then he specifies that they do not need to be art historians. In fact, I probably would not invite art historians to dinner. That's a joke, that's an inside joke. Some of my best friends are art historians, but if I did have the opportunity to invite anyone from throughout history to dinner, I think the three that I would choose would be Julius Caesar, Jesus Christ, and Leonardo da Vinci. I'm not going to drop the ball there. I will specify and explain why I would invite these three particular figures.
Julius Caesar, just because his historical charisma and panache just fascinates me. The more I read about Caesar, the more I become just smitten with him as a historical personality. It's not just the bravura as the military general, it's not just the astuteness as a politician, it's just all around. One of the comments that I've been making for years when I'm standing in the Roman Forum with my students and this moment when Caesar was killed on March 15th of 44 BC, the Ides of March, that those who were there actually commented that there was this moment of hesitation just before Caesar's assassins came forth and inflicted 23 stab wounds upon his person. The comment that I make is that it's difficult to kill someone objectively. It's even more difficult to kill someone of the charisma of a Julius Caesar. What I would like to feel, what I would like to experience by inviting Julius Caesar to dinner is actually the aura that we attribute to these extraordinary historical figures.
Leonardo, I would just like to pick Leonardo da Vinci's brain. Giorgio Vasari actually said that Leonardo was one of the exceptional figures of the Renaissance in the sense that a majority of the great artists that we talk about when we talk about the Renaissance particularly in Florence starting with the Giottos and the Dantes through the Donatellos and the Brunelleschis were, Vasari himself describes them as rather unhandsome and ineloquent figures, these impish artists who were just obsessed with their work. Vasari goes out of his way to actually describe Leonardo da Vinci as being unusually tall, which would've put him at about 5'5″ at the time, very elegant, very eloquent as well. He was a musician, he was a scholar.
I always like to describe Leonardo as that guy that you would like to sit next to at a dinner party, and so at this point I'm putting my money where my mouth is and saying that if I did have a dinner party I would like to have Leonardo da Vinci present, not necessarily because I want to get into physiology or engineering or what have you, but just one of these guys who makes you feel dumb. I like sitting next to people who make me feel dumb because it keeps me modest and it keeps me humble and it really does, I think, reflect how much there is still out there that we need to learn.
The third person that I would invite would be Jesus Christ. Again, those of you who know me, those of you who have been following these podcasts, know that I am particularly attentive of the early Christian period, the period essentially where Christianity came out of the catacombs and into the general public of Rome, and how the original message of Jesus was then distorted and politicized and institutionalized as well. I'd like to sit next to Jesus at dinner just to get the stories straight, and I'm not talking about any Dan Brown conspiracies or not anything in particular but just to see what the man himself says. In the gospels as well, I'm not going to get into this now, this is not a history of religion podcast, but the gospels themselves were removed almost by a half-century from the time of Christ, of course, written at a time when Rome was dominating the part of the world that they called Palestine.
All of that, in a way, tweaks and changes and modifies, and justifiably so considering what was going on at the time, what Jesus's original message was, and I'd just like to sit down with the guy, have a glass of wine and talk about his philosophy, this passive-aggressive notion which must have just been shocking to a world full of Julius Caesars and the like who were, of course, machismo and heroism and individuality was the thing to do and here comes this figure of Jesus encouraging his followers to turn the other cheek. It's revolutionary, objectively speaking, but revolutionary particularly when Jesus was spreading that message. Thank you, Leo, for that fantastic question.
Let's move on now to another question from an anonymous source and it says, having spent so many years in Italy I must have a favorite restaurant or go-to dish. If you don't know, I actually did spend 20 consecutive years in Italy. I lived there from 1996-2016. I go there fairly regularly still today, about a third of my year is spent in Italy. Having lived in Florence, I think one of the most disconcerting things about the rise of tourism in Florence is that as more and more tourists visit the city, the quality of the food, and I know a lot of people are going to hate me for saying this, has gone downhill. What I have seen is dozens of restaurants that were known for their traditional Tuscan cuisine and their house wine and what have you essentially move in the direction of quantity versus quality.
Today, a claim that I make that when I'm in Florence there are essentially only three restaurants that I frequent, well, that list has just been cut down to two restaurants because I've been getting negative reports on one of the three. I'm not going to name them, this is not a promotional podcast, but there are essentially two restaurants that I go to. Both of them are quite traditional in the city, and if any of you are interested we do in fact offer the participants in our programs in Italy a suggested restaurant list for the cities of Florence, Rome, and Venice. If you come to Italy with me, rest assured, we will have a whole bunch of suggestions. In fact, when you're with me on my programs, I hand-pick the restaurants that we go to together collectively for our welcome dinner and for our group lunches as well.
As far as a go-to dish, Florence? My philosophy is that when I go to a restaurant I order something that I would not cook at home or I would not go to the trouble of cooking at home. I love to cook, I love to eat, and I usually think the two things go hand in hand. When I eat out in Florence and, again, I know it sounds very critical but, again, after having lived there for 20 years I think I have the right to be, that the menus in most of these restaurants have a tendency to be similar so that you go to a Tuscan restaurant and you're having cold cuts. You're having prosciutto, salami, finocchiona. It has your antipasto, these affettati misti as they're called, and then usually the bread soups are the standards. You either have a ribollita or a pappa al pomodoro.
By the way, if you don't know, if you're following me on social media or if you're not following me, I guess, every Monday our theme is on my table and I actually post different dishes, different specialties, from throughout Italy. If you want to keep up with what I eat and what I like to eat, then follow us on everything, Facebook, Instagram, LinkedIn, Twitter, just about every social media platform, to learn what it is that actually dresses my table.
My favorite place in the whole world to eat is Rome. I joke about this, but when I bring students to Rome I tell them that the three words of advice that I can give them is to eat, eat, and eat as much as physically possible during the time that they're there. I am a southern Italian by birth, so it is that southern table, that southern menu that I prefer. When I go to Rome, the one dish I get every single time is pasta all'amatriciana. Now, I say "pasta" because all'amatriciana can either be made with bucatini pasta, which is a long, imagine a spaghetto, an individual piece of spaghetti, with a larger diameter and a hole running through the middle. That's my favorite, the bucatini, but you can also make it with something called a bombolotto. A bombolotto is a half of a rigatoni and the all'amatriciana sauce is tomato, pecorino cheese, and the Romans always translate it as "bacon" but it's not bacon, it's guanciale, and guanciale is the pig cheek. Phenomenal, phenomenal, phenomenal.
Carbonara is another mainstay that I get in Rome. Cacio e pepe, which is a ton of pecorino cheese and black pepper over tonnarelli pasta, which is another type of spaghetti type dish as well. Lamb, Rome. The Romans and the Greeks, I believe, are the two ethnicities that best prepare lamb. For me, abbacchio, which is what the Romans call "lamb," alla scottadito, so they're these grilled lamb chops are a perennial favorite. I just posted on the wild asparagus that are available in the spring, particularly in Rome, chicoria which is dandelion greens, they make them in Rome, artichokes.
If you don't know artichoke, explore the wonderful world. The Romans make them alla romana, which is steamed with a mint and red pepper, peperoncino and garlic, or alla giudia. Alla giudia is when they actually deep-fry these artichokes and they come out, they're quite beautiful, actually, they look like flowers, and then you eat them petal by petal. The carciofi alla giudia, the deep-fried artichoke, is a caloric bomb but there are a few things in this world that are as good. I could go on for days doing this, but I think you get the picture that Rome is in fact my favorite city in which to eat.
I have a slew of great restaurants that I go to over and over and over again. In fact, I had this particular epiphany a while back. Now that, again, I'm not in Italy permanently what I find is that I keep going back to the same restaurants, so the last time I was in Italy I made it a point to actually try a different restaurant and I didn't like it. Then I realized why I keep going back to the same restaurants, it's because they are the better restaurants as well. Again, if you're interested, let us know. We have plenty of information for you regarding food and restaurants as well.
All right, we have another question now also from "anonymous" and it says, will I have any guests on my podcasts? "I read that Peter Weller," and if you don't know Peter, well, you do know Peter Weller. Peter Weller is a very famous actor best known for his role in RoboCop. He was in RoboCop 1 and 2 and also Mighty Aphrodite, many different movies, Star Trek most recently, Buckaroo Banzai. Anyway, Peter Weller, yes, was for a bit a student of mine when he was studying for his master's degree in Florence, Italy with Syracuse University, but more importantly Peter Weller is just a very, very good friend of mine, he and his wife and child.
In fact, I've always planned on having Peter on the show. He is one of the most intelligent, one of the most talented, and one of the most charismatic figures you'll ever meet, and I think you will all appreciate a cameo on the part of Peter Weller. It's in the works, stay tuned. In fact, I have a whole slew of guests that I'd like to invite, some of whom I have invited already, well-known and lesser so, but we'll get them onto this show as soon as possible. I'm still getting my own feet, if you will, on the ground with this particular podcast format and I really do just delight in the idea of interviewing some important figures as well.
All right, next question from Nick L. who I recently saw in Los Angeles for my events at Eataly and then the Getty Center as well. I'm reading this to you directly from the page. It's a bit of a long question, so I just want to get it all in here. Essentially, it begins with, "Given the recent record flooding in Venice, do you," meaning I, "feel that it's our responsibility to risk damaging frescoes and other large artworks by relocating them out of harm's way or leave them where they are and risk further inevitable flood damage? Aside from any potential damage from relocating works of art, there's an obvious upside to saving them for future generations. There are downsides as well. Removing them from their intended location changes how we experience them and could affect local tourism. I'm interested in hearing your thoughts as a longtime visitor of Venice."
Nick, thank you very much for your question. If you don't know, what Nick is referring to is the horrific flooding that went on in Venice in the first couple of weeks of November of 2019. In fact, it was the worst flooding in half a century in Venice and resulted in about $1 billion in damage. The city itself, in fact, I visited. The flooding happened in November. I was in Venice in January with my Boston College students and, to be perfectly honest, you would never have known that the city had suffered the damaging flood back in November. The city just looked perfect to me. Of course, there was a lot of internal damage that had occurred, but flooding is a reality that Venice has always dealt with. Consider, again, if you're going to build the city on the water, then I think you also need to be aware of what that entails and that, of course, means rising water itself.
Nick, to answer your question, consider the fresco portion of your question is for naught because the Venetians have never really painted in fresco simply because of the climactic conditions of the city. The humidity levels are so high and there is so much salt in that humidity that painting in fresco was counterproductive. In other words, the frescoes would just disintegrate within a short period of their being executed, and that's also why oil painting was the preferred medium of Venetian artists. The oil itself was impermeable to moisture and was the perfect way to fix pigments to canvas surfaces.
In a way, the idea of all that flooding damaging the artwork, which is true, but what the flooding is actually damaging is Venice itself. In other words, the flooding damages the architectonic infrastructure of the city more than just the flooding that has obviously increased in both frequency and in effect because of global warming and the fact that water levels are rising everywhere. We worry about Venice but we should also be worrying about New York City, Miami, and New Orleans for that fact, most of these coastal towns now in peril because of the rising levels of the oceans.
Venice has also perpetuated the problem recently mainly because of the traffic of cruise ships. If you've been to Venice recently, you know what it is to be walking down one of those narrow canals and suddenly feel this ominous shadow fall upon you and to look up and to see a massive cruise ship passing by, because the Venetians are actually allowing cruise ships to essentially sail or navigate through the lagoon so that those people on the cruise ships can see Venice from afar. What's happening is that those cruise ships are displacing enormous quantities of water, which in turn is undermining the foundations of the city proper.
The question is, if it's damaging Venice why don't they stop it, and the answer, of course, is economical. In other words, they're making so much money by selling permits to these cruise ships to sail through that they're willing to almost sacrifice their city in the meantime. This, for me, is a very awful, awful thing that is going on but this is something that the Venetians are dealing with, something that's common now in all of Italy. All these cities are being so inundated with tourists that it really is compromising the infrastructures of the city, but Venice in particular because the risk, of course, is that the city disappears.
Now, consider that for the last 20-some-odd years Italy has been dealing with the problem of flooding in Venice by creating a $1 billion project known as the Moses project, which is this underwater levy which essentially rises up when they know that there's going to be a particularly high tide, when there's a full moon that will just aggravate the whole scenario. They've been working on this project. It was projected back in the 1980s, work began more than a decade ago, and they foresee that the "Moses" as it's called, of course referring to this notion of Moses parting the Red Sea, will be operative by 2021 or 2022. People are hopeful that this, in fact, will be the solution to the aqua-alta issue. In fact, in my next podcast I'll be going back to Venice and we'll be talking about some of the more famous monuments in the city but also about the geological phenomenon of aqua-alta or "high water" in the city.
Now, that is the immediate solution. Of course, I'm not going to get into the controversy that is brewing because many environmentalists believe that this Moses project has actually compromised the ecosystem in the lagoon around Venice, but that's a discussion for another time. The works of art themselves, Nick, and what you're referring to, the most important collection of Venetian paintings in the world is in a museum called the academia in Venice, and all those paintings are kept high above street level on the Primo Piano. Italian first floor, American second floor, they're high above the canal, high above the water level so they're safe. Consider that the other paintings, again, not frescoes, not murals, but actual canvas and oil-paint paintings are in churches where they're also elevated. Removing them from Venice and the risk of flooding and being inundated, again, theoretically is a legitimate proposal but, of course, that will never happen because those paintings are Venetian.
Again, one of the most important things about traveling all the way to Italy is not just seeing the high quality of art that that country produced but seeing that art in situ, seeing it in its original situation or location, because it gives art a whole other dimension that is lost when you're looking at a Duccio in the Metropolitan Museum in New York, when you're looking at a Caravaggio in the Cleveland Museum of Art. When you're looking at a Bronzino painting in the Getty in New York, you're not seeing the context for which this artwork was produced. You're seeing it on a white wall and that white wall phenomenon of dislocated paintings or works of art really does change the meaning.
The idea of coming to Italy to see Titian's Assumption in the church of the Frari, to see the Sistine Chapel where Michelangelo painted it, to see the Last Supper on the wall of the refectory where Leonardo painted as well. Keep the art in situ for as long as you can and worry about maintaining what is around the artwork. Start there, start in the big picture and then work your way down to the individual work, so I hope that answers your question, Nick.
Now, the next question is from an Olga who is actually a master of architecture student with Syracuse University studying in Florence, Italy. Her question begins with, "I am curious about the finding of the painting, Salvator Mundi of Leonardo da Vinci. I recently watched the movie Leonardo da Vinci: The Works where they talk about it, talk about the painting, Salvator Mundi, but it seems to have gone through many processes of restoration. How was this painting finally recovered to its original state?" Then she thanks me for the podcasts and posts and social media. You're very welcome, Olga.
If you don't know, well, you must know. I think everyone in the world knows. The Salvator Mundi was the painting recently attributed to Leonardo da Vinci, "recently" being a couple of years back, and sold at auction at Christie's for the whopping sum of $450.3 million. It is a painting essentially of Jesus, we think the subject is Jesus, holding a globe, a transparent globe, glass globe, in his left hand and his right hand extended up giving that peace sign instead.
A very controversial work because not everyone agrees that in fact it is by Leonardo, although, and this will be for another future podcast, my philosophy today is I don't think it actually matters if it's Leonardo or not anymore, because if someone is willing to pay a half-billion dollars for an iffy attribution then I think authenticity is moot. I think the point of authenticity is moot. In other words, who cares? Because if someone's willing to give that questionable painting that economic value of a half-billion dollars, it doesn't have to be Leonardo because the price tag just made it Leonardo, if you get my drift. Again, we'll keep this for another podcast concerning the ethics of the art market today.
Now, essentially the scenario, we'll talk about the Salvator Mundi in a couple of podcasts later on. For now, I'm going to limit my attention to the specific question is that, how was this painting brought back to life? Well, when the painting was sold back in 2005 at art auction in New Orleans, yup, New Orleans, Louisiana, it was in terrible, terrible shape, in fact, so much so that no one even whispered, really, the name "Leonardo DaVinci." They thought it was probably done by one of Leonardo's followers and I think, if I remember correctly, the painting was sold for something like $5,000.
Now, consider that it is painted on walnut wood and walnut is the preferred type of wood used by Lombard artists, that is, Milan, the capital city of a region called Lombardy. If you come from Lombardy, then you are Lombard, and they use walnut because in Florence we use poplar. Even though Leonardo was a Florentine artist, he supposedly painted the work while he was in Milan where the local artists preferred walnut instead because it was more available. In fact, one of the major problems with the painting, Salvator Mundi, was the fact that there was a huge crack running right through the panel of walnut wood. It had a large knot in it, and that knot caused a crack just to the right-hand side of Jesus Christ's face. Add to that that it was severely damaged by wood worms. Now, consider that one of the advantages of working in poplar is that woodworms don't like poplar. That doesn't mean they won't eat it, but they'll eat something else before they'll eat poplar. Walnut instead is a favorite for woodworms, and so the very structure of the painting was compromised at the time.
The person who bought it there at auction for whatever, a couple thousand dollars he paid, brought it to a now famous restorer named Dianne Dwyer Modestini who worked at the conservation center at New York University, who when she first looked at the painting in front of her actually was prepared to give the painting to one of her students for restoration, but the owner insisted that she look at it herself. As she started to clean the painting which, by the way, actually came undone, the whole thing just fell apart into pieces and they had to put it back together, one of the first things she noticed when she was cleaning off this very grimy varnish … In fact, all you need to do is Google the "restoration of the Salvator Mundi" to see photographs of it in its pre-restoration state and it's an almost unrecognizable painting. One of the first things that Dianne noticed was the presence of pentimenti.
Now, a "pentimento" in a painting is essentially a trace of an earlier brush stroke or an earlier drawing or what have you, and then the artist having changed his or her mind modifying it into something else. You can see the ghost of a finger or the ghost of an eye, or of a head where the artist originally planned on putting it but then changed his mind. When she saw the pentimento, that immediately raised an eyebrow because if you're a copyist, you normally don't see the pentimenti. In other words, if I'm making a copy or a fake Leonardo da Vinci painting, I'm seeing Leonardo. I'm seeing the surface of the paint, I can't see through it. You can only see pentimenti when you're up close using infrared or using microscopes and things like that.
Immediately, that set off the signal that whatever this painting was, it was probably authentic. Doesn't say it's Leonardo, could have been anyone else, but that it wasn't at least a copy. This was a very important thing. As she continued to look at the painting and clean the painting, began to notice some important details like, for instance, around the lips of Jesus Christ. The paint transition from the actual face of the flesh of the lips was done so exquisitely that, for her, it could not have been done by anyone but Leonardo da Vinci. This, for her, was another reason why this painting, in fact, was by Leonardo.
What, then, Dianne Modestini, the restorer, began to do was to actually look carefully at other known works by Leonardo like the Mona Lisa, like the Saint John the Baptist, both of which are in the Louvre in Paris, and then to carefully essentially using what we know is Leonardo to reconstruct the actual Salvator Mundi, so that we estimate that more than 10% of the painting that we call "Salvator Mundi" today is, in fact, repainting by this restorer whose name, again, was Dianne Modestini. The question is, are you looking at Leonardo or are you looking at Leonardo/Dianne Modestini in the particular work? She had to recreate the sfumato, that smoky quality that characterizes his work as well, and she interpreted essentially by looking at the parts of the Salvator Mundi that did survive quite well, she was then able to reconstruct other parts of the painting, also.
Now, this is a major ethical issue in the world of conservation and the world of restoration as well, and that is how much repainting is actually done. I am of a very conservative philosophy and I think that if a painting is 500 years old it should look 500 years old, and I don't think the restorer should try to fool us into thinking that it was painted five years ago. I would rather see large missing sections of the painting than to see heavy over-paint. Again, this is stuff of a whole other series of podcasts because it is a very tricky thing. Dianne Modestini painted quite heavily onto the painting to bring it back.
I've not seen the painting in person. Let me put my hands up immediately by saying this, so that's why I reserve judgment on whether, actually, no one's seen the damn thing since it was sold. It's disappeared presumably, now floating around the world on a yacht belonging to the Saudi crown prince who bought it but, again, who am I? That's why I reserve judgment. I don't pronounce whether I think it was Leonardo or not Leonardo because I've not seen it in person. Until I do, it'd be difficult or impossible for me professionally to pronounce my opinion on attribution and authorship.
What I do know by looking at photographs is that the painting looks like it's in phenomenal shape, almost too good to be true. The question becomes, that large quantity of restoration that was performed on this painting, was it restoring the painting, was it uncovering the painting, or was the restoration essentially bringing the painting into being? In other words, creating something from nothing and repainting so much that essentially the work now has two authors, whoever the first one was, Leonardo or one of his followers, and also now the restorer Modestini.
In fact, as one of my good friends repeats over and over, an art collector himself, that some of the greatest old masters are walking amongst us today. In other words, a restorer, and I'm fascinated by this particular profession because restores are restores but they're art historians, they're artists, because you also have to have a certain degree of artistic ability, and they're chemists. You need to know your science as well, and you combined them together.
In fact, I'm of the opinion that we should change the term from "restoration" to "conservation." What we're trying to do is to preserve and conserve works of art. We're not trying to refurbish them. We're not trying to remodel them and make them look like they were painted five years ago instead of 500 years ago, because that is an historical lie. The answer to your question, Olga, is that a large part, a large percentage of that painting, in fact, was reconstructed by the restorer, and so that also puts another large question mark on its authenticity.
Okay, with that, I'm going to wrap things up. We will continue to have these "answers to open question" episodes periodically throughout these podcasts, but in my next podcast what we'll do is go back to the great city of Venice. We already touched upon it in this particular podcast, but we will go back and visit the main iconic monuments of that city like the Basilica of San Marco, the Rialto Bridge and the Grand Canal, so stay tuned for more.
For more information on lectures and programs in the United States, art history tours in Italy, and for online video lectures, visit RockyRuggiero.com.
Sign up to be informed by email when we release new podcasts.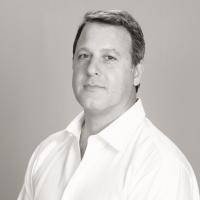 Rocky Ruggiero has been a professor of Art and Architectural History since 1999. He received his BA from the College of the Holy Cross and a Master of Arts degree from Syracuse University, where he was awarded a prestigious Florence Fellowship in 1996. He furthered his art historical studies at the University of Exeter, UK, where he received a Ph.D. in Art History and Visual Culture. In addition to lecturing for various American universities in Florence, Italy, including Syracuse, Kent State, Vanderbilt, and Boston College, Rocky has starred in various TV documentaries concerning the Italian Renaissance. He has appeared as an expert witness in the History Channel's "Engineering an Empire: Da Vinci's World" and "Museum Secrets: the Uffizi Gallery", as well as the recent NatGeo/NOVA PBS program on Brunelleschi's dome entitled "Great Cathedral Mystery."
Previous podcast
April 1, 2020
Next podcast
April 8, 2020
Videos You May Like