Episode 62 – Florence: Donatello's St. George (Bargello)
Episode Info:
This episode examines Donatello's sculptural representation of the St. George subject for the Sword and Armor Guild at the church of Orsanmichele, although both sculpture and niche are in the Bargello Museum today. Not only was this first sculpture of the Renaissance to depict a subject in a narrative context, it also largely inspired Michelangelo's David nearly a century later.
View Transcript
Buongiorno. I'm Dr. Rocky Ruggiero. Join me in rebuilding the Renaissance and making art and history come to life.
Welcome to the Rebuilding the Renaissance podcast, your guide to the art and history of Italy. From the glory of Rome to the magnificence of the Renaissance. And now here's your host, Dr. Rocky Ruggiero.
Buongiorno everyone, and benvenuti. Welcome, welcome to a very important podcast, because today I am talking about another of Donatello's great sculptures, and it happens to be my favorite sculpture by Donatello. And you know now the regard in which I hold this particular sculptor, or better yet artist. I've described him often as the artist with the greatest range of expression in the history of art. And this particular sculpture that we're discussing today represents the Christian legendary figure of Saint George. And the sculpture that we're talking about today represents the legendary Christian figure of Saint George, which was carved by Donatello in the two year period between 1415 and 1417 for the Arte dei Corazzai, better known as the sword and armor guild of Florence. And you may remember back to my podcast about the guild church Orsanmichele.
Important because the original location of both this sculpture and niche, which today are located in the Bargello Museum. So if you're standing in the room where Donatello's marble David is located, if you look to your right way off in the distance fixed on the wall you will see the sculpture of Saint George standing inside of its original niche. It was removed from Orsanmichele in the 19th century. In fact, that is when a copy was made. And if you go to the church of Orsanmichele or happened to be walking by, you can find the copy of both sculpture niche on the northwestern corner of the building. So you can actually see what it looked like in situ. You can see what it looked like in its original location. Now, whenever I'm lecturing on Saint George in the Bargello to my undergraduates, the question I asked them immediately is, how many of you are familiar with the story of Saint George? And they of course all nod their head in the negative.
And then I remind them that they are in fact unknowingly all familiar with the story of Saint George, because any fairy tale, or fable, or myth that you have ever heard involving a knight slaying a dragon and saving a princess is based directly on the Saint George story. The story of Saint George as recounted in the Golden Legend, and in fact I've mentioned several times that if you're curious about the stories of various saints and very often these stories are entertaining, you can find a majority of the stories in this medieval book, it was actually first published in the 13th century called the Golden Legend. It is a must for any art history library, because again, it is our go to sort of reference book when looking for the stories of the various saints. The story of Saint George as it's recounted in the Golden Legend tells us of an ancient knight. He's actually identified as a tribune. So presumably George was a Roman who came from Cappadocia and was traveling through a part of the world called Libya in Northern Africa.
And he came across a town that was being terrorized by a plague bearing dragon. This is the legend. And this plague bearing dragon would come up on the walls of the town and infest its citizens with plague. And so to appease the dragon, a bargain was struck where essentially the towns people would feed it sheep but eventually they ran out of sheep. So then they decided that they would actually feed the dragon young towns people. There was a kind of lottery system that they had created, and the winner who in reality was the loser, because if you were chosen by lot, you were then fed to the dragon, and eventually they started to run out of people as well. And the king of the town who had actually come up with this rather genius system of feeding his subjects to the dragon, found himself in a difficult situation when his daughter, the princess, the young maiden was chosen to be fed to the dragon.
And the story goes that she was bound and awaiting her certain death when George just happened to come riding by, and he sees the young maiden in despair and says, what is the problem? And she says, I'm about to be fed to a dragon. And George says, no you're not. I shall go and slay the dragon. And so he then slays the dragon and saves the princess. This is the story of Saint George, and this is the figure that Donatello is representing in this particular sculpture. Appropriate again considering the patron, which was the sword and armor guild. And so this weapon bearing knight soldier figure who represents the particular guild. Now if you do find yourself over at the church of Orsanmichele, if you're familiar with the building, you know that there are 14 statues standing in niches around all exterior walls. All four walls contain these sculptures. And each of the sculptures in turn represents one of the various guilds in the city of Florence.
Of the 14 niches on Orsanmichele, two of them are actually less deep than the others. They are the ones located on the northwestern side actually, the niche in which George is located, and then perpendicular to it, the one on the western side of Orsanmichele, which today contains the copy of Ghiberti's statue of Saint Matthew. Now the reasons that these niches are less deep is because there's an internal staircase running up through and behind the external wall. In other words, if you visit the first floor of Orsanmichele, so remember in Italy it's the ground floor and that's the actual church base that you walk into, and if you make it up to the first floor, which today serves as a museum, all but one of the original sculptures are in fact located upstairs. And the one that's not upstairs is in fact Saint George, which is in the Bargello.
And to get up there to see these statues, you have to walk up the staircase that I'm describing to you. You walk through the door of Orsanmichele, and to your immediate left there's this short flight of stairs leading to a wooden door which opens onto this internal staircase. This is the original way that people would get upstairs to the building. But because of the presence of a staircase behind that particular corner, it was impossible to set up niches that extended as deep as the others because the staircase was simply in the way. So the logical solution for Donatello to accommodate a sculpture into a less accommodating space would be for him to make the sculpture smaller. If you have less space, you could make the sculpture smaller, therefore the limited space can accommodate it. Of course the flip side of this is that smaller would make the guild look less important.
Size is perhaps the most effective means of hierarchy. In other words, a smaller statue means a less significant guild. So Donatello had to figure out a way to overcome this physical limitation, and his solution was ingenious. What Donatello does is to arrange George in a very particular way. Now, one of the most important contributions of the Renaissance to the history of art was the revival of classical contrapposto, or as we mutilate that word in English, contrapposto. Contrapposto is a composition in sculpture where essentially the parts of the body are contra, against, posto, placed. In other words, there's this sort of counter positioning of the parts of the body. The most recognizable form of contrapposto is the one that we see in Michelangelo's David. What I like to call that sort of John Wayne stance. All that weight kind of propped up on one leg, the other relaxed and then the shoulders displaced as well.
In fact, contrapposto was introduced into the history of art by ancient Greeks who looked at Egyptian hieratic style sculpture. In other words, very rigid because they're depicting these sort of immortal or divine beings, and so the figures are very block like and very stiff. And if you look at archaic Greek sculptures, you can already see them trying to break up that kind of frozen assymetry by extending an arm and a leg. And you're familiar with this particular stance in the kore, K-O-R-E, and the kouros statues that you see in places like the Met. These archaic Greek sculptures that were trying to imbue movement into the statues by extending the limbs. But of course, when we see that stance today, it looks a little naive to a 21st century audience. Well what happens, in a sculpture called the Kritios Boy, which was carved right around the beginning of the fifth century AD, is that a sculptor finally figures out how to make the sculpture move without make him look like a terminator robot.
And that was by simply displacing the limb so that all of the weight placed on one leg. And you can see this if you just Google the Kritios Boy, usually spelled with a K, you can actually see the sculpture that I'm talking about. An ancient Greek piece with all of the weight displaced onto one leg while the other is relaxed. Now, the leg that bears all the weight is the engaged leg, engaged because it's engaging technically with the ground and bearing the weight. In architecture we would call it the load bearing leg instead. The other leg is relaxed because it doesn't bear any weight at all, therefore it is relaxed. And what happens to the upper body is that the shoulder that aligns with the engaged leg has a tendency to drop backward while the other shoulder above the relaxed leg has a tendency to move forward. And so the limbs, the four limbs, the two legs, the two arms, are counter positioned to each other.
And what contrapposto means for statuary, for sculptures, is that technically the sculpture can move. So if you're looking for instance at Michelangelo's David, or if you're looking at John Wayne standing there, essentially the sculpture can shift all of its weight from the engaged to the relaxed leg and inverse the whole position. In fact, when I'm standing in front of Saint George, I actually make the physical movement of shifting my weight, and oftentimes I have to repeat it more than once in slow motion. It's a big deal, because what contrapposto does is to essentially introduce movement into a medium which is immobile. Rock and metal, which are the two preferred media of ancient and Renaissance sculptures, is immobile. But if you create the sculpture in a way that you get the sense that if it wanted to the sculpture could actually move.
This is something that came back in the Renaissance. Donatello one of the first. In fact, I've already discussed the contrapposto that he used in his cathedral facade sculpture of Saint John the Evangelist, where he slalomed the legs in one direction and turned the head slightly to the other. Well, we see it here as well, this contrapposto position with Saint George. Now, which of George's legs is bearing all the weight? When I ask this question and I'm standing in front of the statue, some people say left leg, some people say right leg, when in reality the legs share almost evenly the distribution of weight. What I like to call ski jumper, contrapposto. Sort of like Eddie the Eagle here flying through the air. So the idea that instead of leaning back on one leg, which is what a classical contrapposto stance would do, George seems to be pushing with both of his legs in a forward position.
In other words, it's a very aggressive stance. And so that limited space, instead of trying to fit someone into it, essentially what Donatello was doing is having someone almost jump out of it. And everyone who describes, not everyone, but a majority of the chroniclers who actually saw Saint George already in the 15th century used adjectives like prontezza and vivacita. In other words, they talked about the readiness and the vivacity of the statute that George looked like he was about to jump out of that particular niche. Then if you tie that stance into the overall look of the statue, you'll notice that George is wearing armor, armor from the ancient Roman period. This is the type of armor that Russell Crowe was wearing at the beginning of Gladiator. Appropriate of course because the guild paying Donatello to make the statue was the guild that produced armor. And the fact that it's Roman is also historically accurate, because again, George was supposedly an ancient Roman.
So aggressive stance, full armor. And what if I told you that that little hole, which is at the very top of George's forehead, right where his forehead meets his hairline, that little hole once fixed a bronze helmet onto George's head? And what if I told you that once upon a time fixed to George's left leg was an empty bronze sheath? I think you see where this is going here. You can imagine what George was most likely holding then in that clenched right hand, which was once a bronze sword. Some think a spear, but the spear would make the empty sheath kind of redundant at that point. I think it was a drawn bronze sword. So aggressive stance, full armor. Now he has a drawn weapon in his hand. Now these objects are no longer there, because much like the sling on Donatello's marble David statue, the bronze accoutrement of Saint George, these bronze decorations were stolen, were looted from the statute in later generations.
Again, anything made of bronze, which in turn is essentially made of copper and left outdoors has been stolen over the centuries. Not that different from what happens today when they're ripping up telephone wiring and train track wiring and what have you to obviously reap the value of the copper that is used to produce these wires. And so the same thing happened then. So aggressive stance, full armor, drawn weapon. And now we look at the facial physionomy of Saint George. The furrowed brow of Saint George, these fixed and focused eyes of George. He's staring at something very hard. The flared nostrils of Saint George. The puckered mouth, the squared jaw, and this tense neck as well. You can see the tendons pronounced on George's neck. In other words, what Donatello has done that is so extraordinary in this piece is to transform a limitation which is the physical dimension of the niche itself, which is again, is less accommodating, and to use that limitation to almost propel him.
And I mean that in a pun-ish way, to propel him to create a different version. Because this is an image of George in a very specific moment of the George story. And this of course is that cliche Hollywood moment where George is about to engage in combat with the dragon. You can almost imagine the scene just before where he's galloping at full speed, the dramatic gladiator music playing in the background. He's leaped off of his horse, he's drawn his sword and he's about to engage in combat. And the reason this is important, is because when you look at most sculptures, historically freestanding sculptures, but even sculptures obviously adorning church doorways, and jams, or buttresses or what have you, where are they? What are they doing? In other words, you see these statutes simply standing there in a kind of timeless and spaceless context. Well, now we know exactly where George is. George is in this town, or just outside of it, in Libya. And we see what George sees, which is that dragon in the distance. And we know exactly what moment this is. It is the moment just before he engaged in combat.
This is extraordinary. Again, in the beginning of the 15th century, most artists are struggling to make people simply look like people, and Donatello has figured out a way to insert his sculpture into a narrative moment. Phenomenal in its own right, but also phenomenal because this statue of Saint George would be the iconographic seal, there is a big scary word, iconography, and we'll be talking about it over and over. What is iconography? Well, icon, I-C-O-N, is the Greek word for image, and I think you all know that the suffix G-R-A-P-H-Y means the study of. So what iconography means is the study of images. And believe it or not, we've been doing iconography in essentially the past 50 some odd podcasts. And I think you can all attest that iconography doesn't hurt. Iconography essentially means, how does an artist portray a particular subject? And so Donatello's kind of setting the definitive heroic image here of Saint George, your stereotypical, classical, testosterone, odor permeating figure of George.
But at the same time, think about this, if you take this sculpture of Saint George, if you triple it in size, if we strip him entirely, put him in the gym for about 100 years and replace what was once a sword with a stone, you are looking at the direct iconographic inspiration for a sculpture called David carved in 1501 by Michelangelo. Yes, Michelangelo's David was heavily inspired by Donatello sculpture of Saint George. And this is important, because we've already looked now at the marble David by Donatello, which I told you shared the same contractual history. Commissioned to Donatello for the cathedral, but ended up at city hall instead. And so too did Michelangelo's David commissioned to replace Donatello's on the North Tribune of Florence Cathedral, but ended up at city hall instead.
Now we're looking at the direct source of iconographic inspiration for Michelangelo's David. So when we talk about Michelangelo's David, probably over two or three podcasts when we get to that bridge because we're still a little too early, I will in fact talk about the debate that goes on still today about whether Michelangelo's David is depicted in the moment before or after his contest with Goliath. And I will tell you that I am 100% convinced that it is before his contest, because Michelangelo's David is in large part inspired by the sculpture that we're talking about right now. So the Saint George important in its own right, but also tied very much so to Michelangelo's later representation. Donatello depicts Saint George at the moment just before he slays the dragon, but he doesn't leave us hanging. Donatello actually provides us with the rest of the story.
In fact, if you look down at the very bottom of the niche, you will see a relief sculpture in the predella. And you may remember back to my discussion of the adoration of the magi painting in the Uffizi Gallery by Gentile da Fabriano in my International Gothic Style Paintings in the Uffizi Podcast, and I talked about the predella being the lower section of an altarpiece, or in this case of a niche. And the relief sculpture in the predella of the Saint George niche actually depicts the moment where Saint George is slaying the dragon and saving the damsel in distress. So important because it's a continuation of the narrative that we saw up above, but paramount in terms of it's important in the history of art because of the technique that Donatello is using. One that he invented and introduced here called il rilievo schiacciato. Rilievo is the Italian word for relief. Schiacciato means flat or flattened.
And so rilievo schiacciato would literally translate as flattened, sometimes described as squished relief. But I don't like the word squish, so we'll use flattened relief instead. And if you really want to impress me, you can use the Italian rilievo, R-I-L-I-E-V- O, schiacciato is a killer, it is S-C-H-I-A-C-C-I-A-T-O. Rilievo schiacciato. Now if you've been to Florence and you remember eating something called schiacciata, that is the flattened bread that they make with sea salt and olive oil over the top. Absolutely delicious, and essentially the same concept of something flattened. And when we talk about relief sculpture, I know this is probably not something that you talk about very often in your everyday conversations, but there are three traditional levels to relief sculpture. And relief sculpture of course means when the sculpture is fixed attached to a flat surface.
And those three levels are low, when the figures are very close to the surface, high, when the figures seem to be jumping off, almost looking detached from the surface, and the degree of relief that comes in between is called imaginatively enough, middle relief. So we have low, middle and high degrees of relief. Well, Donatello here is using lower than low. Rilievo schiacciato, which at certain points becomes almost incision. Very, very, very shallow rendering. So what we have here is an unprecedented rendering of deep continuous space. In fact, one of the major developments of the Renaissance was the development of linear perspective in painting, and the first person to use it was Donatello's good friend of Masaccio. But we credit Donatello's other good friend, the architect Brunelleschi, with the development of a sort of formula that artists could use. Brunelleschi allegedly produced the two first ever perspectival drawings.
Well, we have a tendency to also link Donatello to the perspectival rules. In other words, perhaps he and Brunelleschi had developed them together. Because what we're looking at is not a typical relief, this image of Saint George slaying the dragon, which is concerned with plastic volume. But this relief of Saint George slaying the dragon in the predella of the Saint George niche is pictorial in its values of light and shade. It's almost like a sculptural form of chiaroscuro. You remember that contrast between lights and darks? We'll talk more about this when we get to Leonardo da Vinci. What Donatello has done is to essentially produce a series of precisely controlled gradations of surface to render atmospheric perspective. And atmospheric perspective is something that Leonardo da Vinci would introduce some 50 years later in his annunciation painting in the Uffizi Gallery. But we see it here already in the predella piece of Saint George.
Radical. In fact, Leonardo, Leonardo da Vinci, in his treatise on painting, which was published in the 1490s, said that the effect that he was trying to create in the background of his paintings was the same effect that he saw in this predella relief. So for Leonardo to site Donatello is a pretty extraordinary thing and shows you how radical and revolutionary this artist was at the beginning of the 15th century. Now, if you're looking at the predella relief, or if you're looking at a reproduction of it, and you say, well, I don't really see everything that you're talking about. The reason is simply because the damage and the decay, the decomposition of the relief makes it impossible to fully appreciate the subtlety that was once there. In other words, the thing sat outside for approximately five centuries and obviously it has suffered the effects of weathering. So much of the detailing is gone, but a lot of it's still there, particularly in the trees that you see, particularly in the way Donatello has carved deeply into the bottom part of the dragon or behind the wing of the dragon.
Or look at those drill hole marks at the waist of the princess or the maiden there, or that deep doorway to the right hand side, so that when shadow would fall across and fill these deep spaces, these figures would literally seem to jump off the surfaces. A masterful and absolutely almost futuristic use of surface space. In fact, one of the things we'll be talking more about in future podcasts was Donatello's mastery over the medium of relief sculpture. We think about him as a sculptor working mainly in sculpture in the round, but believe it or not, Donatello was perhaps most appreciated for his ability to work in relief sculpture. In fact, Vasari says that Donatello was recognized as the first to make good use of the invention of scenes done in low relief in this rilievo schiacciato technique.
Okay. With that, we'll end our discussion of Donatello's Saint George. In my next podcast, we're going to break away from the art momentarily and I will actually address some of the questions that you proposed in my last call for questions. So stay tuned for more.
For more information on lectures and programs in the United States, art history tours in Italy and for online video lectures, visit RockyRuggiero.com.
Sign up to be informed by email when we release new podcasts.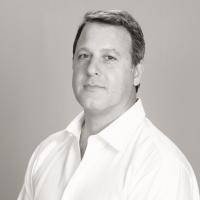 Rocky Ruggiero has been a professor of Art and Architectural History since 1999. He received his BA from the College of the Holy Cross and a Master of Arts degree from Syracuse University, where he was awarded a prestigious Florence Fellowship in 1996. He furthered his art historical studies at the University of Exeter, UK, where he received a Ph.D. in Art History and Visual Culture. In addition to lecturing for various American universities in Florence, Italy, including Syracuse, Kent State, Vanderbilt, and Boston College, Rocky has starred in various TV documentaries concerning the Italian Renaissance. He has appeared as an expert witness in the History Channel's "Engineering an Empire: Da Vinci's World" and "Museum Secrets: the Uffizi Gallery", as well as the recent NatGeo/NOVA PBS program on Brunelleschi's dome entitled "Great Cathedral Mystery."
Previous podcast
March 25, 2020
Next podcast
April 1, 2020
Videos You May Like