Episode 61: Florence – Donatello's Marble "David" (Bargello)
Episode Info:
This episode examines Donatello's seminal heroic interpretation of the "David" subject in sculpture. Removed from its original context at the Duomo and inserted into a civic setting at the Palazzo Vecchio, the statue became the symbol of divine protection for the Florentine Republic.
View Transcript
Buongiorno. I'm Dr. Rocky Ruggiero. Join me in rebuilding the Renaissance and making art and history come to life.
Welcome to the Rebuilding the Renaissance podcast, your guide to the art and history of Italy, from the glory of Rome to the magnificence of the Renaissance. And now here's your host, Dr. Rocky Ruggiero.
Buongiorno a tutti. Today's podcast is sort of a continuation of the discussion we began in my last podcast about the sculptures in the facade of Florence Cathedral. You may remember that we talked about that competition of 1408 where three sculptors were employed to carve a sculpture of one of the four evangelists, and that the winner would receive a contract to carve the fourth. And that one of those competitors was named Donatello. And I sang the praises of Donatello's sculpture of Saint John the Evangelist, which was really the first to introduce naturalism into what today we define as early Renaissance sculpture.
Now, what we're talking about today is another of Donatello's Duomo commissions. In fact, the Opera del Duomo in Florence was perhaps Donatello's most important patron and would patronize him, would sponsor him in producing many, many different works for pretty much the entire first half of the 15th century. Donatello's career was about 56 years long and the Opera del Duomo was a constant presence throughout Donatello's entire career.
Now, we believe that Donatello was born in the year 1386 and that he died in 1466, which we know for a fact, so he was 80 years old. A very long life today, and in the Renaissance, essentially unheard of. Most of what we think we know about Donatello, we know through the pen of Giorgio Vasari who tells us that Donato di Bardi which was actually Donatello's real name, grew up in the household of a Roberto Martelli. And the Martelli family was one of the closest allies to the Medici family later on. In fact, they lived just next door to the Medici themselves, and it was probably in the home of Roberto Martelli that Donatello was exposed to what we would later define as humanist ideas.
Vasari describes Donatello as the greatest draftsmen of the 15th century, the greatest drawer technically of the 15th century, but not a single drawing actually survives by the hand of Donatello. So it will sort of go on Vasari's work. In terms of personality, we're told that Donatello was almost polar in his personality in the sense that he could be incredibly generous and altruistic, that his large workshop, he ran a botega, as most artists did, was one where his apprentices were free to come and go, that there was a basket hanging from the ceiling with all of the money that he had, and that all of his apprentices were free to take as much as they wanted to.
But we also get the picture of an irritable artistic personality. In fact, the story of a Genovese merchant who'd commissioned Donatello to produce a bronze bust for him and that he refused to pay for the bust and that Donatello took the bust and smashed it on the ground at the feet of this Genovese merchant. So this kind of stereotypical artistic temperament as well.
If you don't know Donatello is my favorite artist in absolute. And one thing that I maintain professionally is that he is perhaps the artist with the greatest range of artistic expression in history. And I hope you pick this up as I go through and talk about Donatello's many works of sculpture both in the round and in relief as well. It's almost hard to believe that the same artist produced such varying and such different expressions of art. Pretty amazing thing to see. But again, this will become more manifest and obvious to you as we go along and actually talk about these sculptures.
Well, why is this podcast kind of a continuation of my previous? Well, because we're talking about a sculpture that was carved by Donatello, depicting the Old Testament subject of David, as in David versus Goliath. The story that is recounted in the first book of Samuel, in the old Testament. And this sculpture, which is made of marble and presently located in the Bargello Museum in Florence, which is the national sculpture gallery of the city of Florence, was actually commissioned to Donatello by the Opera del Duomo as one of the 15 so-called buttress sculptures for the cathedral.
And this contract will be a recurring theme throughout these podcasts, because the backside of Florence cathedral has this distinct flower shape to it. A large octagonal crossing space that is surmounted by Brunelleschi's magnificent dome of course, and attached to this crossing octagon are three semi octagons, or what we call tri bune, tribunes. Five eights of three octagons technically, projecting off, giving the cathedral both a cross shape. So technically it is a Latin cross, but at the same time, this sort of distinct flower shape.
And these three tribunes, So the two arms to the left and right of the crossing octagon and then one at the head composed of five radiating chapels. Because the main altar of Florence Cathedral is located smack dab in the center of the massive crossing octagon and directly below Brunelleschi's dome.
Well, if you're inside the church and looking at these tribunes, you can see how thick the masonry is between those five chapels. The reason is because they were building up the cathedral from its very initial design to sustain the weight of an enormous vault or dome up top. And on the outside of those tribunes, so now if you're standing outside of Florence Cathedral, you'll actually see that the five corners of the tribunes are these radiating buttresses. They sort of look like triangles on their side, leaning up against the walls and separating the windows. And those buttresses were meant to take the weight from the half dome that sits above them and then to push that weight out into the corners of the actual tribunes themselves, those reinforced walls in between. So they are functional buttresses meant to disperse and to distribute the weight of the dome up above.
But at the base of every one of these buttresses, so 15, because there are five buttresses per tribune radiating around the octagon, and every one of those buttresses was meant to have a sculpture standing on its respective base. In other words, at the end of the actual buttress itself, you'll see this sort of stump, it's a hexagonal stump that's decorated with green diamond sort of lozenge motifs, and every one of them was meant to have a sculpture standing on top.
The David that we're discussing right now was one of the 15 buttress sculptures intended to adorn the backside of Florence Cathedral. And in fact this particular sculpture was meant to stand on the northern tribune, that is on the side of the cathedral opposite where the bell tower is, so on the northern side looking towards let's say Piazza Santissima Annunziata. And Donatello's sculpture was intended to stand there about 85 feet up in the air. Keep this in mind because it will come back into our discussion in just a minute.
Now, why was the subject intended to be the Old Testament figure of David? Well, the program was that every one of the 15 sculptures would in fact depict an Old Testament prophet? So prophets adorning the 15 buttresses of the three tribunes of Florence Cathedral and Donatello's David was one of those 15.
In the contract that Donatello signed for his sculpture of David, which was signed in the year 1408. So Donatello was a whopping 22 years of age when he carved the statute. The Opera specifically indicated that they wanted the sculpture to be both Alba, A-L-B-A, et Magna, M-A-G-N-A. And what they mean, Alba is the Latin word for white. And what they are implying by this notion of the sculpture being white is of course that the sculpture would be made of marble. So it is a marble sculpture that they want. And the word Magna, M-A-G-N-A, instead implies large or great in size, because they realize that if a sculpture is going to stand on a structure as vast as Florence Cathedral, and at a height of about 85 feet from street level, it will have to be huge in order to be visible from down below. So those are the two specific conditions that they imposed on Donatello.
The sculpture that you see today in the Bargello is one that was, in reality, worked two times. The first time is in fact the incident that I'm discussing right now in 1408, when he was essentially commissioned, Donatello was commissioned to carve a figure to stand on the cathedral. But curiously, that sculpture never made it onto Florence Cathedral. And the reason is very simply because it is not Magna, it is not great in scale. It is simply not big enough to stand on that church.
And so what happened was the David was actually put inside of Florence Cathedral where it remained for seven years. In fact, Donatello carved it in about a year. He started in 1408 and it was completed by 1409. And it remained inside of Florence cathedral for the next seven years. But then suddenly in 1416, an urgent request, and I'm quoting here, an urgent request was issued by the signoria, or by the City Council of Florence, the Supreme City Council, the rulers technically, though elected, but rulers nonetheless, to have a, and I'm quoting again, certain marble David transferred to Palazzo de la Signoria. In other words, they sequestered the statue from the Opera, and remember the Opera technically works for the signoria. The Opera was that administrative body that represented the commune in administering these public projects. And so the bosses, the governing city council of Florence, urgently requested that this sculpture of David be brought to city hall, to Palazzo de la Signoria or to the building that today we call Palazzo Vecchio.
And this is a momentous occasion in Florentine history because it was the first time that the David subject was removed from its original religious context, that is the Cathedral of Florence, and transferred instead into a political civic, one might even say secular context. And this is the birth of a longstanding relationship between the subject of David and the Republic of Florence, because it is also in this instance that the Republic of Florence adopts David as it's, I hate to use this word, but I think it's the most appropriate, mascot.
In other words, Florence, which was an economic power, an artistic power, a political power because we were so rich, we could influence the geopolitics of the time. But one thing Florence was not, was a military power. And to find itself at the very center of the Italian peninsula surrounded by pretty belligerent neighbors like the Duke of Milan, the Republic of Venice, the Papacy, the King of Naples, then occasionally the Holy Roman emperor would show his face or the King of France would invade. Florence, surrounded by these rather saber-rattling sort of neighbors, somehow able to maintain its liberty and its democracy. And Florence has always sort of identified itself as this divinely protected underdog. And what better subject to represent this underdog Republic than the greatest underdog of all time, who of course was David from the Old Testament.
In fact, you may remember to my podcast about the sculptures in Piazza della Signoria, that before the David became the sort of symbol of Florence, they in fact you used Judith from the story of Judith and Holofernes, which essentially has the same moral, a Hebrew widow taking down an entire army by taking down its king. And so this is the birth technically of this very strong and very important relationship between the Republic of Florence and the subject of David.
Now, let's back up just a little bit. And this is kind of confusing. I'm going to ask you to just follow me as closely and as carefully as you can. Donatello was actually paid again by the signoria in 1416, in other words, taken out of the cathedral, brought to City Hall. But then Donatello signed a second contract with the signoria, and presumably if he's signing another contract, it was to perform additional labor upon the statue. And we know for certain that at this point, a bronze sling was added to the sculpture and that there was an inscription on that bronze sling, which lends support and credence to this theory of Florence adopting David as it's mascot. The inscription read "To those who fight bravely for the fatherland, God will lend aid even against the mightiest of foes." I repeat, "To those who fight bravely for the fatherland, God will lend aid even against the mightiest of foes."
If you are fighting for your country, for your family, for your principles, then God will assist you in overcoming even the most invincible of armies. I like to refer to this inscription as the 15th century Florentine pledge of allegiance, because at least two distinct times in the 14th and early 15th century, Florence was on the brink of military disaster, about to be conquered by foreign invading armies. And both times the city miraculously came out victorious and unscathed. On one occasion, plague breaking. On another, the leader of the invading army mysteriously dropping dead.
And so Florence kind of seeing itself as this new chosen people. Consider that by the 1300s Florence was referring to itself as the Athens on the Arno. In other words, this hub for creativity and learning and science just like ancient Athens was. But by the early 15th century they were referring themselves as the new Israel because they thought that the big man himself was interrupting his busy schedule to protect liberty in the city. So who better to represent Florence, than again, this biblical figure of David.
But if you remember all the way back to my lecture about the Spanish Chapel at Santa Maria Novella, I specifically mentioned that when you see David in medieval Christian art, you do not see David, the butt-kicking giant-slayer. You saw middle-aged King David with the crown on his head, the harp in his hands, and a scroll as well. The scroll being that definitive identifying characteristic of Old Testament prophets in Christian art.
But that there was a revolution in Florence. In fact, the first ever heroic representation of David occurred in painting. In the church of Santa Croce, in the family chapel owned by the Baroncelli. So if you're standing in Santa Croce, looking at the high altar, the chapel of the far right hand side of the transit, the Baroncelli Chapel. Just to the right of the altar on the pilaster, that flat vertical sort of fake column that you see, you'll see this a young man wearing a yellow smock, sword in his right hand, disembodied head in his left, sling hanging off of his waist, and a decapitated body on the ground with a rock lying there as well.
Painted by Taddeo Gaddi, that same Taddeo Gaddi who was the godson and student of Giotto in the 1330s. It was the first ever heroic version of David. What compelled him to transform David from the singer, the prophet, and the King into the action hero? We will probably never know. There was talk that just before there was this momentous victory on the part of Florence over its own internal enemy who was the Duke of Milan and over the belligerent overlord of Luca, whose name was Castruccio Castracani, who had invaded Florentine. Whatever the reason was, I'm fairly sure that Donatello had seen that particular painting because he, Donatello, had carved a sculpture of a crucifix in the same church of Santa Croce. So that that image of the heroic David must have been very famous in Florence because it was a radical interpretation of a pretty traditional subject.
And getting back to this marble David now in the Bargello. If Donatello signed a second contract, he probably performed further labor on the pieces. So what we think is that Donatello actually worked on the sculpture in two campaigns. Back in 1408 when he was carving it for the cathedral, for one of those buttresses, we imagine that Donatello had created a kind of hybrid image of a figure who had characteristics, both of that kind of medieval prophet, musician and king, but also new attributes. In other words, a different way to represent it.
We think that originally, the drapery, which falls from David's left hand, and the sculpture, the way you see it right now was once a scroll. If you look at the way it falls, it has the distinct shape of a scroll, which again is the definitive characteristic of Old Testament prophets. If you look at the sculpture today, you'll see this vegetal crown around his head. And perhaps once upon a time there was actually the more traditional metallic pointed crown sitting on his head. And we believe that the drapery, which today opens up to expose David's legs, was originally continuous and extended all the way down. In other words, it was a closed robe extending all the way down to the disembodied head of Goliath that you see at David's feet.
Now, remember the rule of thumb, if you walk up to a painting or sculpture of a young man standing over an oversized disembodied head with a rock buried between its eyes like you see here, there is about a 9.5 chance in 10 that you are looking at a representation of the David subject.
In other words, Donatello creating that kind of traditional, these weird costumes that these guys wear. We're not really sure what they're supposed to represent, but sort of long robes, typical of medieval religious figures. The crown to represent that he was a king, the scroll to represent that he was a prophet, and probably depicting him as young. But because an early 15th century audience would have a difficult time identifying a young, Old Testament prophet, Donatello put the disembodied head of Goliath by his feet so that it could not be anyone but David. We think that was the original look and version that Donatello had created.
But when he was paid again in 1416 to work on the sculpture again, we think he made some important modification. Now, think, because this is all speculation, technically. We think that Donatello polished down the scroll in David's left hand to camouflage it into the drapery, get rid of that old-fashioned motif of the scroll. We don't care about David as profit. We care now about David as butt-kicking giant-slayer in this particular piece.
We think that Donatello transformed what was once the metallic crown into the vegetable crown that you see today, which for decades was misidentified as laurel, because laurel in fact is the plant associated with victory. But in the 1980s a botanist was invited in to take a closer look at that vegetable crown. And that's why I love art history so much because we can call botanists to come and look at statues. And the botanist concluded that that plant is not laurel, but instead something called amaranth. Now I know amaranth because my wife used to feed it to me for breakfast. It's good for cholesterol, but that's not why David's wearing amaranth. He doesn't have high cholesterol.
Amaranth is specifically mentioned by Homer in the Iliad as being worn by Achilles. It is a purple-ish flower symbolizing the eternal fame of the brave. So one that is of course, fitting for this particular sculpture. In European art, it is an unprecedented symbol. In other words, where did Donatello come up with this idea of putting half on David's head? It is at reticent flower, one that is reborn, so perfect again for the period that we're talking about. And it does suggest that David was involved again with these sort of new humanist circles of learning at the beginning of the 15th century, looking at classical literature for inspiration. So amaranth, the heroic plant.
And we also think that it was at this point that Donatello opened up the drapery to expose the legs of David. Now, why would you do that? Because exposing the legs makes the figure look more athletic, and athletic is sort of synonymous with heroic. In other words, it makes the fact that this young man defeated a giant in battle more credible.
Can you imagine turning on a Netflix action movie and the hero coming out wearing a nightshirt? I mean, it just really wouldn't lend much credence to his ability to kick butt. So what Donatello does is to open up, exposing those young muscular legs, in an attempt to make the figure look more athletic, therefore more heroic. And of course the sling that I mentioned before, extending from his right hand all the way down to the pouch that you see resting on Goliath's head. Now, it's not there today. And the reason is because pretty much anything made of bronze that was left outdoors was looted subsequently, because again, bronze is mainly copper and copper has always been expensive.
So that what Donatello did to this marble sculpture in his second campaign, in other words, when it was taken out of the cathedral input into City Hall, was to essentially break definitively with that old-fashioned prophetic royal musical figure of David, and instead now define this subject as exclusively that figure who was able to overcome insurmountable odds in his contest against Goliath. Donatello doing everything just short of painting a big red S on the chest of this statue to make us believe that David was nothing more than a kind of ancient superhero instead.
It's an extraordinary moment in the history of art. And in fact you may have already picked up on where this is going, because this statue was too small to stand on one of those buttresses. About three quarters of a century later, the Opera would commission another sculptor by the name of Michelangelo to carve a much larger version of the David, which is the one of course you see in the academia today.
So technically speaking, this sculpture of David by Donatello shares the same contractual history as Michelangelo's from 1501, and at the same time shares the same early provenance. In other words, it was a sculpture intended for the cathedral but ended up at City Hall just like Michelangelo's would also end up Piazza della Signoria, again about three quarters of a century later.
So important for a couple of reasons. One because it is the seminal heroic version of David in sculpture. And two, because it is the seed from which perhaps the most iconic and famous representation of the David subject would evolve, and that of course is Michelangelo's later on.
Okay, lastly. If you're wondering to yourself, I'm looking at this sculpture either in photograph or in live form and it's just not doing it for me. It's a sculpture that doesn't necessarily scream beauty or monumentality, heroism or what have you. The reason is, again, that it was intended to go really high up on a massive church. So Donatello not necessarily going crazy with any detailing here, and you'll notice that many of the proportions of the sculpture are off. Because remember, when you're carving for a vantage point that is 85 feet above street level, you need to distort in anticipation of the distortion created by height. So those weird looking hands, that weird position of the left arm, the elongated face, the lack of any definition in that face is simply the result of where the sculpture was supposed to go.
So here Donatello making a groundbreaking piece. You already did with the St. John on the facade of Florence cathedral, but again, now with this buttress sculpture. And then Donatello again, less than a decade in 1415, hired by one of the major guilds of Florence to actually carve their statue, which we'll talk about in my next podcast. My favorite work of sculpture by Donatello. And if you think that this marble David kicks, but wait to meet George in my next podcast. So stay tuned for more.
For more information on lectures and programs in the United States, art history tours in Italy and for online video lectures, visit rockyruggiero.com.
Sign up to be informed by email when we release new podcasts.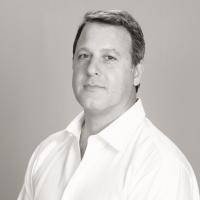 Rocky Ruggiero has been a professor of Art and Architectural History since 1999. He received his BA from the College of the Holy Cross and a Master of Arts degree from Syracuse University, where he was awarded a prestigious Florence Fellowship in 1996. He furthered his art historical studies at the University of Exeter, UK, where he received a Ph.D. in Art History and Visual Culture. In addition to lecturing for various American universities in Florence, Italy, including Syracuse, Kent State, Vanderbilt, and Boston College, Rocky has starred in various TV documentaries concerning the Italian Renaissance. He has appeared as an expert witness in the History Channel's "Engineering an Empire: Da Vinci's World" and "Museum Secrets: the Uffizi Gallery", as well as the recent NatGeo/NOVA PBS program on Brunelleschi's dome entitled "Great Cathedral Mystery."
Previous podcast
March 18, 2020
Next podcast
March 25, 2020
Videos You May Like