Episode 51: Florence – Uffizi Gallery – Medieval Paintings
Episode Info:
This episode examines the medieval paintings in the extraordinary collection of paintings in the Uffizi Gallery in Florence, Italy. Works by Giotto, Simone Martini and Ambrogio Lorenzetti exemplify the move towards naturalism in this proto-Renaissance moment.
View Transcript
Buongiorno. I'm Dr. Rocky Ruggiero. Join me in Rebuilding the Renaissance and making art and history come to life.
Welcome to the Rebuilding the Renaissance podcast, your guide to the art and history of Italy, from the glory of Rome, to the magnificence of the Renaissance. Now here's your host, Dr. Rocky Ruggiero.
Buongiorno, everyone. Today's podcast is about the medieval paintings in the Uffizi Gallery in Florence. We're staying, remaining in our sort of medieval kick here. Instead of addressing the collection at the Uffizi in a single podcast, which I simply think is too much, what I'd like to do is sort of divide up the paintings based on their chronology. Since we're addressing right now, medieval subjects, I thought it'd be a good time to introduce the main medieval works in the Uffizi collection. Now, if you're not familiar with this museum, the Uffizi, which is spelled U-F-F-I-Z-I, the Uffizi Gallery is one of the world's top museums.
I put it in my top five list. The reason it's so important is because of the collection of medieval and Renaissance Italian paintings. It's the most important collection of these particular types of paintings in the entire world. The collection is organized chronologically, which is really one of my favorite things about the museums, on top of the caliber of the artwork that you're actually looking at, because it's a great teaching museum. You can actually see the evolution of painting from around the year 1300, to around the year 1500 AD. If you remember back to my podcast about Florence, I told you that the 200 most important years in that city's history fell between the years 13 and 1500 AD.
Not surprisingly, the core, if you will, of the collection of the greatest hits in the Uffizi collection fall between those dates as well. Getting into the Uffizi is not an easy process. It's what I like to call the seven step program for getting into the Uffizi Gallery. Step one should be you making reservations. The museum, as I've mentioned over and over again is quite crowded. In order to avoid the lines, you can go onto the Uffizi website directly and actually pre purchase your tickets, so that when you show up you simply go into the reserved ticket line.
Step two is collecting your tickets once you're there. Step three is getting through door number one, which is the reserved ticket doorway. Step four is getting through security. There is an X Ray machine through which you need to put your bags and there is a metal detector through which you need to pass. Step five is actually the critical step in getting into the Uffizi. It is what I like to call the fake ticket check. In other words, you go through this turnstile and there's a guard there who asks to either see your ticket, who might actually shoot a laser beam at your ticket instead.
Of course at this point everyone imagines that they have used their tickets and so they either put their tickets at the bottom of their large bags, they put their tickets in an unknown pocket, they throw their tickets away and they then proceed through step six. Step six is getting upstairs. Your visit begins on the second floor of the Uffizi. There are four flights of stairs to get you up there. Now, although many people obviously are very athletic and active and of course welcome the opportunity to walk up stairs, because this museum is so large, my advice to all of you is to conserve energy. Four flights of stairs to get up to the second floor and by the time you get up there, you're panting, you're sweating and you're already art of energy.
My advice is, take the elevators. There are two elevators there that are available to the general public. You can take either up to the second floor. Once you get up to the top of the stairs or up to the second floor, the surprise waiting for you is step number seven, which is the real ticket check. That's right. You need to use the ticket again. What happens is that this sort of spontaneous macarena dance breaks out amongst all the people as you see them literally frisking themselves, looking for that ticket which they were certain that they used all the way downstairs, but need to find again. Please hold on your ticket and keep it somewhere you can get to it until you get up to the top of the stairs.
Once you've given your ticket at step seven, you are in the museum. We'll talk about the history of the building in a later podcast because in fact the building is quite historic. The structure that we call the Uffizi was built in 1560, but in a later phase of Florence's history, so we'll address that at a another time. What I want to talk about instead is to get right into the collection to the paintings. When you get through that ticket check, take a left and you find yourself in this very beautiful corridor, flanked on either side by ancient Roman statues. The ceiling above you painted at the end of the 16th century, in what we call this grotesque style of painting.
What you're going to do is walk through that first door on your left. You're stepping into room number two, so your visit begins in room number two. As you walk through that doorway, you'll notice this massive painting directly in front of you representing the Virgin Mary and Christ Child, and one that looks very similar to it to your left hand side, and another looking similar to it to your right hand side. The three massive Madonna and Child paintings that you see represent the beginning of the Renaissance in the history of Renaissance painting.
I remember as an undergraduate at the College of the Holy Cross, taking my survey class in art history, and when we got to the Renaissance, the first three paintings we looked at in this order were the painting on your right, the Madonna and Child and Angels painted by Cimabue, in the year 1285. Then the painting to your left, which is Madonna, Child, Saints and Angels, painted by Duccio, who we've already discussed in previous podcasts, the great Sienese painter, who also painted this work in the year 1285, but the most important of the trio is the one directly in front of you, the Madonna, Child, Saints and Angels painted by who else, Giotto, the G man himself, in the year 1310.
The reason we start off with these paintings is because Cimabue, the guy who painted the painting to your right, is considered to be the first artist who attempted to break with the Byzantine style. Duccio, the guy who painted the painting to the left, we've already discussed and he broke away from the Byzantine, but he did it in a style that would become outdated, that stylized interpretation of religious subject matter in Siena, which is quite stunning and beautiful but one that would eventually simply fade out. The most important of these paintings again, is the one by Giotto, directly in front of you.
Now, the Madonna enthroned is another way to describe this work. As we've described time and time again, Giotto is that painter who first successfully broke with that Byzantine style of painting. The debate amongst Renaissance art historians is always, do you give credit to the person who first tries, who would be Giotto's teacher, Cimabue, responsible for the Madonna and Child to your right, or do we give credit as I believe we should, to the person who first succeeds, and that is Giotto, cutting that cord definitively with what we call this Byzantine style of painting.
Now what does this mean? What does it mean when a painting is Byzantine style? We're looking at Giotto's painting of the Madonna, Child, Saints and Angels, painted in the year 1310, and if you're curious, was originally located on the high altar of a church in Florence called the Church of Ognissanti, or the Church of All Saints. If any of you have ever stayed at the Excelsior or what is now the St. Regis, formerly the Grand Hotel in Florence, you essentially have slept just outside the walls of that church. Oftentimes Giotto's Madonna, Child, Saints and Angels is referred to as the Ognissanti Madonna, because that was its original location.
In fact, this is a fact that I have my students remember because I'm always concerned that later on once they become rich and famous and find themselves at some fancy cocktail party, and it is discovered that they studied with me in Florence and someone says to them, "Oh, you studied in Florence. Then you must be familiar with the Ognissanti Madonna," that they of course will be confident and certain in the fact that they have studied it, because it is almost universally referred to as the Ognissanti Madonna.
Now Byzantine. Let's get back to this idea of what makes a painting, Byzantine. If you have ever seen a painting, let's say of the Virgin Mary and Christ Child, where Mary looks more like an alien than she does a human being, that is Byzantine, or the Christ Child whose standard age in any Madonna and Child painting that you see, Jesus' standard age is one. He is supposed to be a one year old baby boy, but more often than not in Byzantine images, the Christ Child, the one year old Christ Child appears with a receding hairline. He has a five o'clock shadow. He has a little stogie hanging out of the corner of his mouth. In other words, he looks more like a little man than a little baby.
That is Byzantine art, but no one ever bothers to describe or explain what the philosophy was behind Byzantine art. We make it sound bad, but it wasn't bad. It was just another way to treat religious subject matter. The Byzantine philosophy was very simply that, if I paint the Virgin Mary to look like a regular woman, people look at the painting and say, "What's the big deal," but if Mary looks like ET, then it's easier for people to accept her as a goddess. Technically, it's the oldest rule in the book of visual representation. If you want to make something look supernatural, do not make it look natural. That was the formula employed by the Egyptians, let's say, and their hieroglyphs. That of course is the formula employed by Byzantine artists.
Baby Jesus was the more complicated of the two, because according to Catholics, Jesus is God. The notion that He was born the way we all were, wearing diapers, spitting up on himself, my personal favorite, potty training. All right, can you imagine potty training God? This of course was all thought to be inappropriate. There is a Catholic doctrine that maintains that when Jesus Christ was born, He was actually incarnate as a perfect little man. I'm not kidding. From the moment of birth, Jesus Christ could drive a car. He could watch R rated movies and consume alcohol in the great state of Louisiana. Which is nonsensical to us, but again, if you think about it, it's a very economic way to render the subject matter more divine.
Now, what Giotto is trying to do is to break away from that sort of abstract tradition and to reintroduce naturalism, which again sounds very complicated, but all it really means is that Giotto is looking at nature as his inspiration and Giotto is looking at nature as his model. When we look at his Madonna and Child painting here, look at the shape of Mary's legs, the contours of those legs pushing up against the dark mantle. Before this painting, Mary usually looked like a paper cut out doll where body and drapery were one and the same. More importantly, look at the breasts of Mary, pushing up against that white tunic.
It's not just a human body that is under the drapery, it is a female body. This is the first time in seven centuries that Mary's femininity has been re-introduced. More than just a woman, look at the physical contact between Mommy and Junior. You see the way her right hand is grabbing Jesus' right leg? Hey, turn your attention again to the right hand side to Cimabue's Madonna and Child painting where Mary is doing what she normally does and that is simply to gesture towards the Christ Child. He's the primary. She's the secondary, usually just pointing at Christ as being the important figure. It's like a blinking neon arrow sort of, Eat at Joe's, Eat at Joe's, if you will.
Instead with Giotto, Mary is holding Jesus' right leg and if you look carefully, you can see the tips of her fingers coming around Jesus' left hand side underneath Jesus' left arm. She's cradling and presenting Jesus at the same time. What this all implies is that in a single painting, the Virgin Mary appears as a human, as a woman, and as a mama, her maternity given back to her as well. This is an earthquake in the history of Christian art. We turn our attention to the Christ Child. Is this the most babyish looking baby that we have ever seen? The answer is, no. You'll notice the goatee on this Christ Child, but there are babyish characteristics in this Christ Child, in particular, the big fleshy cheeks and the rolls of baby fat at the neck and wrists of the child, which again is easy to overlook in the 21st century.
Put it all in context. We're talking about a painter who was coming off of seven centuries of alien Madonnas and man children. For Giotto to roll out of bed one morning, no pun intended, and figure out how to do rolls of baby fat is in and of itself a revolution in the history of art. Of all the paintings that we're going to discuss in the Uffizi, and there'll be quite a few, Giotto's work is the most innovative. It is the foundation upon which the next two and a half centuries of European painting will be based.
Okay, we leave Giotto behind us. We're going to go left now into room number three which showcases works by Sienese painters, many of whom we've already met. One in particular, when you walk into the room, the painting that will capture your attention, to me at least, is that massive, ornate Annunciation painting directly across the way, an Annunciation painting that was painted by Simone Martini. You may remember Martini as the author of that second Maesta painting that we discussed in Siena. The date of this Annunciation is 1333, so we're about 20 years after Giotto. The original location of the painting was inside of Siena cathedral.
In fact, when you're looking at the work, if you look at the saint to the left hand side, you'll see that he's holding the Sienese balzana. He's holding the flag of Siena, half white and half black, which actually localizes this as a Sienese work. Now this is a good example of what we call a high Gothic style painting. What I'm going to do is give you the criteria which make it Gothic in style, so that as you're walking through the Uffizi, you can figure out on your own exactly what the styles of the paintings are. If you walk up to a painting with a frame as elaborate as this one, there's a very good chance it's Gothic, particularly if it contains Gothic architectural elements such as the pointed arches. Remember, pointed arches are Gothic arches and Gothic arches are pointed arches.
You'll notice the spires as well. You'll notice the tracery inside of the arches. In fact, if you step back, that frame looks quite a bit like a Gothic church facade. Then if you notice that the picture is organized or compartmentalized by the frame, you notice how every figure is sort of contained or at least the suggestion of being contained by an arch space, so compartmentalization means Gothic. If the background is covered with gold leaf, gold leaf background means Gothic. If the halos on the holy figures, the saints and the angels appear as two dimensional metal plates, which look like they'd been screwed into the backs of the heads of these holy figures, but with ball-bearings attached. In other words, it doesn't matter which way the head of the saint moves or swivels, that halo stays perfectly flat, two dimensional and immobile. Flat halos mean Gothic as well.
Remember these criteria because as we go along we'll be using them to decide whether paintings are Gothic or Renaissance in style. Now whether an Annunciation, and we're talking about the story from the Gospel of Luke, of when the angel Gabriel comes to announce to Mary that she is to be the mother of Jesus Christ, whether an Annunciation is Gothic or Renaissance or Baroque, and these are the three main styles that you'll be exposed to in Italy, the composition is usually the same. You'll notice the angel off to the left hand side, the Virgin Mary off to the right, the wings of the angel raised up, its robe fluttering off because the idea is that the angel has just landed.
The angel points up with its right hand to indicate that the big man had sent it to deliver the message, the angel coming from Heaven, an olive branch in the angel's left hand and an olive branch crown on the angel's head. The olive branch of course is the symbol of peace. Right between the angel and the Virgin Mary is a vase with lily flowers. The white Lily is the symbol of Mary's physical purity, her virginity, and they're omnipresent in Annunciations as well. My favorite part about this Annunciation is the comic strip bubble. Coming from the mouth of the angel you'll see words in relief that are legible. The words read, "AVE GRAZIA PLENA DOMINUS TECUM." Ave is the Latin word for hail. The word that's missing but implied is Mary. Grazia plena, full of grace. I think you see where this is going. Dominus Tecum, The Lord is with thee. The first words of the prayer we call The Hail Mary, are the words spoken by the angel to Mary.
Mary's reaction, not good. In fact, she looks rather PO'd, as I like to describe it, by which I mean, put off by the whole affair. Now take the story in perspective. Mary is a 10 to 13 year old girl. She has not had a boyfriend yet at this point in her life. She just found out she's pregnant and she has to explain all of this to her Jewish parents. All in all, I think she's taking it pretty well. In fact, she has a rather teenage approach to the problem. Notice how she's thumbing the page of her book. In other words, she's sort of keeping her place in reading. I imagine this to mean that as soon as the angel leaves, she goes right back to her reading and she pretends like this never happened.
In other words, if you ignore a problem, it might just go away on its own. This might be the idea. Well, what I want you to realize is that whenever you see in an Annunciation image, sculpture or painting, this is not just a random encounter where the angel shows up and says, "Hey Mary, you're going to have a son and I'll send you an email and we can work out a convenient date," because the Feast of the Annunciation is celebrated on the Catholic calendar on March 25th, or exactly nine months before Christmas day. In other words, the Annunciation actually represents the moment of conception. As reluctant as Mary seems, she ultimately agrees. When she does, look in that central arch, you'll see a dove, a white dove representing The Holy Spirit, with this cone of light coming from its beak that represents God's seed that passes into Mary's womb and causes conception to take place.
Now, the analogy that I'm using quite often now with my students to try to help them understand just what it is that they're looking at, I try to put myself into the shoes of a undergraduate student in the 21st century looking at a painting like this, and the analogy I use is that they need to look at it the same way we would look at a movie. Now consider that most people today get their knowledge and their sort of education about history by watching Netflix and docudramas and what have you. Well, it really wasn't that different back then. People got their religion from the artwork and from what priests were preaching to them.
Now Simone Martini cannot and is not qualified to explain how a woman can biologically or logically for that fact conceive and give birth to a child, but it's not his job to. His job is to visually express this particular mystery of faith. In other words, it's like watching the movie Gladiator. The director whose name was Ridley Scott, is not an archeologist. He is not an expert in ancient warfare. His job was simply to make it something visual. There are people employed to write the screenplay, to do the research for him, and so do these artists. He's simply reading the story from Luke. He's then looking at older representations of the same subject and then simply giving it physical presence, physical reality. That is the job that you see.
Okay. Speaking of movies, we'll move on to my favorite of the 14th century paintings in the Uffizi, so continue on now through the door to your right. You're now in room number four. If you take a sharp right in the corner, you'll find these four relatively small paintings, illustrating scenes from the life of a man named Nicholas of Bari, B-A-R-I, better known to the world as Santa Claus. Now, I would love to tell you that Santa Claus is Italian, but he's not. Nicholas of Nicea came from a part of the world that today is Turkey, was in the fourth century when he was alive, Greek.
Now, if any of you, and I know many of you do have younger people listening to these podcasts, I invite you to simply ask them to leave the room, cover their ears, or not listen to what I'm about to say. The reason Nicholas of Bari is called Nicholas of Bari is because his mortal remains are located in Bari, which is a city in Southeastern Italy. I made the terrible mistake once when lecturing a new group of young people of saying that in fact Saint Nicholas was buried in Bari, Italy. These young children looked back at me in horror when I said this, because I pretty much just told them that Santa Claus was dead.
When I tried to fix the problem, I had simply made it worse because I told them that yes, he was in fact buried in Bari, Italy, but that once a year he came back from the dead to deliver presents. At that point I'd created a kind of Pet Cemetery Santa and this zombie Santa just really didn't do it for the students. That's why Nicholas, again who was Greek, is referred to as Nicholas of Bari because there's a church dedicated to him in Bari, Italy, maintaining to have his mortal remains.
Anyway, of the four scenes, the one I want you to look at is the one in the upper right hand corner. It is essentially a movie, two dimensional movie, painted by an artist named Ambrogio Lorenzetti, who we've met when looking at the allegory of good and bad government in Siena. The date of this painting is about 1330. Now what we're starting to see is artists. We've already seen this with Giotto, in the Scrovegni Chapel, and Giotto painting in the church of Santa Croce, but now we're seeing it in a panel painting. They're trying to move time. They're trying to move the picture. It is essentially a motion picture, and that of course is the original name for what we call cinema today.
One of the miracles attributed to Saint Nicholas of Bari, the scene starts in the upper right hand corner where you see these people sitting at a table, so busy stuffing their faces that they don't notice the protagonist, this young boy standing in the doorway being lured out by this dark, ominous figure, who carries a walking stick and wears this particular type of triangular hat, attributes of the medieval pilgrim. Because of the bat wings and the claws that we see on this figure, we the spectator know that this pilgrim is actually the devil in disguise and the idea that the devil is luring the little boy out of the banquet.
He takes him then, if you look to the lower left behind the staircase, and he kills the child. Now, I am not a serial killer. I just want to be clear about this, but when you look at this scene, this is a very successful rendering of infanticide, of killing a child. The child is lifted up off the ground by the devil. You see the child's legs kicking about. The hands of the devil around the child's, that you can literally feel the pressure that's being applied as the child tries to break free. One hand pulling at the hands of the devil, the other trying to get underneath and push away. You can clearly see the cheeks of the child puffing out.
Well, if naturalism is our objective, whether you like it or not, violence is part of nature. Successful violence in these paintings is as much a criteria of successful and a Proto Renaissance painting as anything else. Well, that's the cause. That's the killing of the child. Then to the right hand side, you shall see the effect, in other words, the consequences. What you find is in fact this child lying dead on a bed. His mom, who is the woman with the blonde hair just above him, mourning his death, when suddenly Saint Nicholas, aka Superman, appears up in the corner. You'll see that figure surrounded in gold, that's Saint Nicholas. This is a posthumous, by the way, miracle attributed to the Saint. Saint Nicholas appears and he shoots these laser beams down that strike the child and bring him back from the dead.
Notice the two other figures who look up in awe, witnesses to the actual miracle itself. They don't know how else. Ambrogio Lorenzetti doesn't know how else to tell the story, if not by repeating the same figure more than once in the same space. I remember seeing this painting for the first time years ago and the moment, the naivete of the scene kind of sunk in. It reminded me immediately of a very important figure by the name of Steamboat Willie. If you don't know who Steamboat Willie is, he's the ancestor of Mickey Mouse. When you see the earliest Steamboat Willie images in black and white, this kind of happy go lucky, naive figure of the mouse with his melodramatic gestures and what have you, and then think about what that Steamboat Willie figure has become, what this corporate monster that we call Disney today. This is the beginnings of it all.
Watching these artists trying to figure out, just how can we tell the story, how can we begin to move time in our works. We've already seen Ambrogio do this in other pieces, but we see it here as well. This is the beginnings essentially, of what we call the Renaissance, although we're still now in the 14th century. Okay, I'm going to stop there. Yes, just three paintings. We're going to look at the milestone works from this particular period. When we come back to the Uffizi, we'll be talking about what we call international style paintings. That is those paintings that kind of mark this transition between this Gothic world and this Renaissance world, which is right around the corner. We'll do that in a later podcast. Stay tuned for more.
for more information on lectures and programs in the United States, art history tours in Italy, and for online video lectures, visit rockyruggiero.com.
Sign up to be informed by email when we release new podcasts.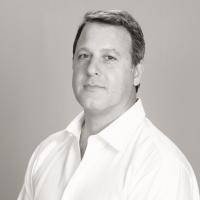 Rocky Ruggiero has been a professor of Art and Architectural History since 1999. He received his BA from the College of the Holy Cross and a Master of Arts degree from Syracuse University, where he was awarded a prestigious Florence Fellowship in 1996. He furthered his art historical studies at the University of Exeter, UK, where he received a Ph.D. in Art History and Visual Culture. In addition to lecturing for various American universities in Florence, Italy, including Syracuse, Kent State, Vanderbilt, and Boston College, Rocky has starred in various TV documentaries concerning the Italian Renaissance. He has appeared as an expert witness in the History Channel's "Engineering an Empire: Da Vinci's World" and "Museum Secrets: the Uffizi Gallery", as well as the recent NatGeo/NOVA PBS program on Brunelleschi's dome entitled "Great Cathedral Mystery."
Previous podcast
January 8, 2020
Next podcast
January 15, 2020
Videos You May Like