Episode 50 – 50th Episode Celebration!
Episode Info:
This milestone episode celebrates the production of my 50th episode by telling you more about who I am, what I do, why I do it and I how I got there from both a personal and professional perspective.
View Transcript
Buongiorno! I'm Dr. Rocky Ruggiero. Join me in Rebuilding The Renaissance, and making art and history come to life.
Welcome to the Rebuilding The Renaissance podcast, your guide to the art and history of Italy from the glory of Rome to the magnificence of the Renaissance. And now here's your host, Dr. Rocky Ruggiero.
Buongiorno everyone, and welcome to podcast number 50. Today is a bit of a milestone for me in essentially creating what is the fiftieth podcast in this Rebuilding The Renaissance podcast series. And the first thing I'd like to do is to thank all of my loyal listeners. I know many of you have been listening since podcast number one, all the way back about a year ago or so. So a big grazie to all of you.
I would also like to welcome many of our new listeners over the past few weeks. I've been seeing the numbers spike somewhat dramatically as to downloads and what have you. So those of you who have joined us in recent weeks, remember there are 49 podcasts before this one.
So my MO, you may have noticed, behind these podcasts, is to organize them chronologically. I am OCD about chronology in my lectures and I think it's fundamental to understand obviously the chronology of history, the chronology of the art that was produced throughout history, to really understand this notion of progression evolution, or some suggest perhaps de-evolution in history as well.
And so, we started all the way back with ancient Rome and the foundation myth of Romulus and Remus. And then we moved through the history of that great city that became an empire, and then the fall of the empire in the fifth century. We've talked about the Byzantine Emperor, and Byzantine Empire. And then the gradual immersion of Europe out of what we used to call the Dark Ages. And in fact chronologically, we are still in the Middle Ages. My last podcast was discussing the Romanesque architecture in both Florence and Piza. And so you see that it's taken quite a bit of time. In fact, I didn't realize how much of a daunting task it would be to really tell the story of Italy, going all the way back again to Roman times. And in fact eventually what I would like to do with these podcasts is to even go pre-Roman back into Etruscan history.
But for now, telling this big picture in terms of the development of the country, of its art and of its personality, the way we know it today. And in fact I hope to bring these podcasts all the way up into modern times eventually, and tell you a bit more about the Italy of the 21st century.
Now, we put out another call for questions, and in fact quite soon I'll be dedicating another podcast to this theme. But because so many of the questions concerned my personal background, my professional background as well, I thought I would tell you a bit more about who I am and what I do.
So I am an Italian American. I was born in the United States, of Italian parents, and pretty much grew up more or less in an Italian culture, more so I think than even an American, simply because my parents were Italian.
My first language was Italian. When my parents moved here back in 1969, here being the United States, if you don't know these podcasts are in fact recorded in a town called East Greenwich, in a state called Rhode Island. When my parents moved to Rhode Island back in 1969, neither of them actually spoke English. And so my sister and I learned English essentially going to kindergarten, going to nursery school, and then kindergarten as well, and watching shows like Captain Kangaroo and Mr. Rogers, which were fundamental to our learning of the English language.
But then growing up, we would very often spend our summers in Italy, which is where all of my immediate family, my first cousins, aunts, uncles, and my grandparents as well were alive. And that Italy that I grew up in was Southern Italy. And my roots go back to the Meridione, as we say in Italian, to the South.
My mom from a very small mountain town just outside of Naples, a town today of something like 12 or 1300 people. My father from an even smaller town just outside of a city called Potenza. And Potenza is in the somewhat obscure Italian region, which today is called Basilicata. And the name of this region was given to it by a guy named Benito Mussolini, who thought that its original name Lucania was too Greek sounding, and so he changed the name of the region from Lucania to Basilicata.
But today, technically speaking, if you meet someone from Potenza, or from the region of Basilicata, they are still referred to as Lucano. So I technically am half Casictano, as my mom from a town just outside of Caserta, in the South of Italy, and half Lucano, because of my father's origins in this region called Basilicata.
Now growing up immersed in Italian culture, and still today Rhode Island is a rather unique, micro society where essentially there are two kinds of people in this state, either Italian or those people who want to be Italian. And in my immediate personal world, I am constantly exposed to Italians here. In fact, my wife's joke when we moved to United States about four and a half years ago, is that she actually speaks more Italian here in Rhode Island than she did when we were living in Florence, Italy. And I think she's actually not that far off of the mark.
My background academically, I went through Catholic school for about 18 years, and I always claim that's why I'm still working so hard. That's the pale of the shrink that I need today to work out the kinks. I say this facetiously. The Catholic church is a very odd thing and I had claimed this over and over, that interestingly, I'm perhaps the first to criticize the Catholic church for its antiquated ways and traditions, but at the same time, if anyone outside of the Catholic church criticizes it, I'm usually the first to defend. And I kind of see the Catholic church almost as family, in the sense that I'm the first to criticize a family member, but at the same time, the first to defend.
And so Catholic school upbringing my entire life, elementary school called Saint Mary's Elementary School. Then onto a Christian Brothers, all boys high school called Bishop Hendrick in high school, also in Rhode Island. Then I went on to a Jesuit college named Holy Cross, the College of the Holy Cross in the great city of Worcester. Or if you're from this area we pronounce Woosta. Hey, Woosta, Massachusetts, properly pronounced Worcester, Massachusetts. And it was actually while I was at Holy Cross that I had my first true kind of academic Italian experience. My third year at Holy Cross was actually spent in Florence, Italy.
I was adamant about studying abroad because my older sister had done so when she was at Providence College a couple of years before. She had gone to Florence. I had visited her there while she was studying and I simply fell in love with the city. I'd been there several times when I was younger, but obviously as a young adult, my experience with somewhat different.
And so Holy Cross, back when I was there in the early 1990s, did not have its own study abroad program, and so sent us through Rutgers University. And the Rutgers program was a one year study abroad program in Florence, Italy. Until this day I brag about the merits of this program because it was such a hands-off program.
Now in a bit, I'll be telling you about my teaching experience with the various American university programs in the city of Florence. And one of my biggest complaints today about this study abroad experience is how little independence our students actually have, in the sense that they're so connected to their parents, and I see them constantly talking to their parents. Not that there's anything wrong. I mean I'm a parent myself. I understand the concern that a mother or father might have with their son or daughter studying so far away. But what that excessive attention does and that excessive cradling does, I think is to really ruin a major opportunity that our students have for independence.
When I studied abroad back in 1993, '94, I'd have to get a phone card to call my parents and it cost about 10,000 Lira, which at the time was about $5. And it would afford me just enough opportunity, essentially pick up the phone, say, "Hi mom, I'm alive. Please send money." Whereas today, again, between obviously Skype and FaceTime and international telephone plans and what have you, it really does, in a way, take that edge off of giving our young people the opportunity to try to make it on their own and try to make decisions on their own as well.
And what I find, just generally speaking, is that my third year American university students, when I'm teaching in Florence, are incredibly bright. They're incredibly intelligent kids. But they seem to have a maturity level that's on par to a third level high school student today, so that we're making better students, but in a way we're making some immature people along the way. That's just my two cents about the whole affair.
The Rutgers program was a curious one because I remember getting picked up at the train station. There were, if I remember correctly, five males and seven females in this particular program. We were then brought to our apartment. We had had our hands shook, and were told good luck, because essentially we then were pretty much responsible for ourselves.
We did an intensive Italian language course. I had a school in Florence called Lingua Viva, which is still there and active. And then after that we actually registered at the University of Florence, where we took all of our classes in Italian with Italian students. And it was a harrowing experience because Italian university was much less organized, let's say instruction, then American university. And so we had to find where to find which courses were offered, which ones we could take, how to sign up.
And I remember I signed up for two art history classes, one of which was contemporary art, focusing on 20th century surrealist art. And the other was the history of modern art. And what they meant by modern was 18th century painting. It was a monograph course on an artist by the name of Sebastiano Ricci. He was actually rococo in his artistic style. You may remember back to my Put It In a Box podcast about the different historical and art historical terms, and I informed her that rococo art is the one that I despise the most. So you can imagine how much I enjoyed this particular course. But I signed up for it anyway because the professor, a woman named Isabella Bigazzi, I still remember her quite well, and run into her when I'm in the archives in Florence today. The professor of the contemporary art course was a woman named Esther Cohen, who was big, big deal in the world of contemporary art. Still is today as well.
And the third course I took was the history of melodrama, which is another name for opera. And it was a course focusing on Italian opera, which I absolutely adored.
And these classes again were took in Italian language, which for me was still a bit of a problem. I spoke Italian, but I'd never studied it before. But amazingly, for some of the other students in the program who had studied Italian but were not native speakers, must've been a very, very challenging thing. And the way Italian education was structured at that time, I'm not sure how much it's changed, but it was very hands-off. You were given a bibliography or a list of books, the information inside of which you were responsible for come exam day. And consider that exams in Italy at that time were oral exams.
So essentially it was pretty much up to you to just sort of keep up with the reading and all the information until the exam time actually came. No papers, no quizzes, no tests. And in reality you really didn't have to go to class.
I remember on many an occasion, showing up to my lecture class time, and not having the professor show up. Or simply getting there and having the professor talk about something completely outside of the course specification. So the idea is yes, you're registered and now it's your responsibility to learn all the information in the books assigned to you by your professor. So it's very easy to become negligent, sort of back off of the information.
And so what happened was we had a great year, traveling, eating, experiencing Italy. And then as exam time neared, this would have been in May of, oh boy, 1994. Yeah, it was 1994. I remember studying for my exams, and I studied fanatically, about eight hours a day for two weeks before the exams actually began. I consider that then an average Italian would give an exam. The expression in Italian is to give an exam, not to take an exam, but to give one. But one per year. We instead gave three exams over a two week period. And this was seen as something almost unheard of.
But our work ethic proved successful. And so I remember this idea of an oral exam, a public oral exam. So you're doing this in front of other people. And obviously with limited language ability, this could have been somewhat intimidating, but we did it nonetheless.
And I remember showing up to my first oral exam. It was in the rococo artists' class. And I was outside the door, looking over my notes furiously and frenetically, trying to remember every last thing before I went inside. And I could hear the girl in the room speaking. She was responding to the questions being proposed to her by her professors. There was usually a committee of two or three people there.
About halfway through a sentence, her speaking just stopped suddenly. And I of course thought this meant that she was finished and it was my turn. And as I stood up to go into the room, I saw this same woman being carried out of the room horizontally because she had lost consciousness. She had fainted halfway through her exam. She was so overwhelmed by the pressure, probably claustrophobic, because the room was packed full of other students. So the idea of a public exam was so that other students could come and then hear the types of questions proposed by the professor while they were preparing their own exams with the same professor. And all of this was a bit too much. So she was carried out of the room.
And I was terrified by this. And wondering what exactly they had done to her to knock her unconscious. But I went in there. I pulled myself together. I sat down. I put a big stack of books right there in front of my professor, who then randomly reached into the pile, grabbed a book, and randomly opened up to a page in that book, pointed to a picture, a photograph, and asked me to tell her about it.
And I completely choked. I just remember freezing up. I knew what she was pointing at, but for the life of me, I could not remember any information. In fact, until this day, I remember what it is after the fact. It was Bramante's Tempietto in Rome. There's a great little classical temple. But that day I just couldn't pull that information out of my head. At which point she could have ended the exam and simply sent me on my way, but showed pity on this poor little Italian American boy, and then turned the page or a couple of pages, pointed to something else, and that just set off the diarrhea of the mouth that happened. I just blah blah blah blah. And what happens is you just keep talking, talking, talking until essentially they cut you off. Okay, you've said enough, you've demonstrated that you are knowledgeable about the subject. Let us move on. And that's what happened.
And I went through that exam, got a perfect score, went through my contemporary art exam, got a perfect score. And then my melodrama exam, it was a particular experience. The professor at the time, whose name I cannot remember for the life of me, I do know that he did teach a course in the US at Carnegie Mellon, and was particularly fond of American students because he was fond of American culture. And once while speaking to him, he had mentioned sort of off-handedly that one of his favorite things about the United States was an after-bath splash called Jean Nate.
Now I'm kind of dating myself here because Jean Nate, if I remember correctly, it was popular back in the 1980s. I'm not sure if they still produce or sell this stuff, but they did back then. And when he said this, I remember talking to my family and asking my sister who was still in the United States, to please pick up the largest bottle of Jean Nate she could find and to bring it to Italy with her when they came to visit me at Christmas time, which she did.
And I held onto this massive bottle of Jean Nate until the day of my exam. And I remember walking in. And we were on very friendly terms. I really enjoyed this man's knowledge and company and personality. And just as he was about to ask me my first question for my exam, I stopped him politely. So professor I completely forgot to mention. And I reached into my bag and I pull out this giant 10 liter bottle of Jean Nate after-bath splash, handed it over and his face just lit up with happiness. And he took the bottle, put it under the desk, and then asked my opinion about one of the works that we had listened to. And after I responded, proceeded to give me a perfect score on my exam. And that was essentially my passing of my history of melodrama.
So it's not just the stuff in the books that you learn when you're studying. I think you also learn how to deal and cope with life. And that was my experience as an undergraduate in Florence, Italy back in 1993, '94.
Perhaps my only regret that year was that I was in Italy when the World Cup, Soccer World Cup was actually happening in the US, and missed all of the games that took place, particularly the ones in Foxborough. And if you remember, that was the year that Italy, for whom I still root curiously, that come World Cup time and Olympics time, I'm always rooting for Italy. It's something that's just ingrained in me. I think it reflects a lot about my personality.
Went back to Holy Cross to complete my senior year and graduate. Had a very difficult time that particular year, going back to a great school. Holy Cross was a fantastic school with a very great educational system, but was small. And the walls just seem to kind of close in on you when you were there.
I think my fortune that year was having had so many friends who had also studied abroad. And so we created this kind of support group where we, first of all, we're just constantly with each other, and secondly helped cope with this almost PTSD, but a positive PTSD, coming off such a life-changing experience as studying in a foreign country, who was in Ireland, who was in England, who was in Spain. I was in Italy, of course with several other students from Holy Cross. And so we got through that year.
I remember in the second half of my senior year, I had my future all figured out, because my plan was to apply for and receive a Fulbright Scholarship, that would provide me with the financing necessary to go back to Italy and continue my art historical studies.
And I applied for the Fulbright and was shocked when I was rejected. It was really one of those moments I think that that humbled me in my life, and at that point was desperate because I had no idea what I was going to do. You can imagine a small Catholic high powered liberal arts school like Holy Cross, where majority of the students had already applied to and were accepted to law schools and medical schools and what have you. And I was just lost at open sea, until I found out about a program with Syracuse University, a Master's degree in Renaissance art history.
I applied, was accepted and then checked into Syracuse, New York, Syracuse University campus, in upstate New York, back in September of 1995, and spent a semester there. And I remember that on the 1st of October 1995, a foot of snow fell in Syracuse, New York. And it pretty much never stopped snowing until I left campus in December. And at that point, prepared my bags to head over to Italy where I arrived in January of 1996.
This was now the second two thirds of the master's program in Florence, studying under some really tremendous academics. One in particular by the name of Rab Hatfield, who till this day I maintain is my primary mentor in terms of my methodology in studying the history of art. My research and my dissertation in my upcoming book, all of it is indebted to the knowledge that he passed on to me, and I'll always feel an almost paternal feeling towards this particular man.
My other professor at the time was a gentleman by the name of Father Timothy Verdon, who today is Monsignor Timothy Verdon, and esteemed art historian, director of the Cathedral Museum in Florence still today, and a Canon Priest at the Cathedral. Perhaps the most eloquent man that I have ever met in my life. And what I have in terms of my lecturing style, I am indebted to him. Learning how to communicate this information, because knowing it is not enough, but obviously communicating it is just as important.
And then we took a course in restoration with a woman by the name of Diane Councilman, who is still an active restore in the city of Florence, and also was a great teacher in passing on her knowledge of how to conserve these great works of art.
Now, between the spring semester of 1996 and then our fall semester where we had to present our master's thesis, we were also trained for a short period of time, by an extraordinary figure named Gino Corti, now deceased, who was perhaps the most important paleographer regarding medieval literature in the entire world. And it was Gino who taught me essentially how to decipher what is most of the time illegible handwriting and calligraphy by notaries. And this Gino Corti essentially assisted- He was my Rosetta Stone, to put it bluntly. Assisted me in learning how to read 15th century documents, and then from there the transcription and eventual translation of quite a bit of unpublished documentation that went into both my master's thesis, and then later to my PhD.
I took a pretty significant break between my master's and my PhD. Completed my master's in 1998, and didn't go back actually for my PhD until 2010, which was the year that my daughter was born. And the reason were very simply that I realized it was sort of now or never scenario, because with kids obviously everything becomes a bit more difficult.
And so in fact, when I began my PhD program, it was with the University of Bath in the UK, and it was for a PhD in architecture and civil engineering, simply because my advisor, whose name was Fabrizio Nevola, a specialist in Sienese architecture and urbanism was in that particular department.
And I was at Bath for two years, being promoted from a Master Philosophy into a full scale PhD program. And then my advisor moved over to the University of Exeter and was hoping that I would go along with him, which I did.
I began my investigation into the building history of the Church of Santo Spirito in Florence, which is one of the two major churches designed by the great Filippo Brunelleschi. I completed my dissertation in 2017, in the history of art and visual culture. The title of my dissertation was Santo Spirito in Florence: Brunelleschi, the Opera, the Quartiere, and the Cantiere. In other words, Brunelleschi, the architect, the Opera, referring to the building committee. You may remember this discussion from a podcast past. The Quartiere is actually the neighborhood. So I investigate and examine the role of patronage in the construction of the church. And that last word Cantiere, which literally refers to the work site. But in Italian it has a kind of broader meaning, and that is the workers, the infrastructure of employment, the materials. In other words, the whole sort of building project. And I do quite a bit in terms of economic history and the economics of building.
All of this will be coming out in a book quite soon on the same subject. I'll be transforming my dissertation into a book, and I'll be sure to announce that in a future podcast, perhaps even spending a podcast on that particular discussion.
And so these are the people who formed me academically. These are the people to whom I am indebted, both in terms of their knowledge, but in terms of their compassion and their comprehension and their patience, and their humanity as well. So a big thank you to all of those mentioned here. I'm sure there are many more as well that I have not mentioned, but they know who they are.
So to sort of wrap it all up, what am I trying to do with these podcasts? We're 50 podcasts into the series called Rebuilding The Renaissance. You may have noticed how strict I am most of the time with chronology. And my historical philosophy is this. That without chronology, without things being in chronological order, they really don't make sense. You need to know what came first and what came second in order, I think, to understand the either progression and or de-evolution of certain aspects.
And so we began our journey way back with the foundation myth of ancient Rome. We continued through its growth, through its collapse, through the so called Dark Ages and the rise of the Byzantine Empire, into the Middle Ages. And in fact we're still there. Although the last few podcasts have been about Romanesque art, we kind of jumped back to the 11th century, we are still deep in the Middle Ages, and beginning just now to see that the tip of the sunrise marking the beginning of the period that we call the Renaissance.
And so what I'm hoping to do, my objective in creating this whole podcast series is essentially to get everyone interested in the art, get everyone interested in the beauty that was produced during this period that we call the Renaissance.
And my MO has always been to essentially not give you fish, but to teach you how to fish. I repeat this over and over again. So that when you're not listening to these podcasts, when I'm not around, when you're not watching one of the videos or what have you, you can still appreciate and understand this beautiful artwork on your own.
And I think that by increasing people's visual literacy, by increasing people's ability to appreciate beauty and creativity, I really do think it will make the world a better place. You obviously don't get into the business of art history for the money. That is a fact. But what I do realize is that what you can do is get into the world of art history, and by teaching people to appreciate what humanity is able to achieve. In fact, I repeat over and over that the common denominator in all of the different historical periods and all the different historical styles and all the different historical scenarios, is the human condition, and that humanity is the common denominator in this entire story. And it's pretty amazing to see how history in fact, repeats itself over and over and over again.
Now, who am I? What do I do? I told you who I am. Now I tell you a bit more about what I do. If you're into this material, beyond podcasts, you can also enjoy my video lectures and documentaries. The video lecture series that is available right now in unlimited streaming format is called Italian Masterpieces, available on my website, which is www.rockyruggiero.com, consisting of 14, approximately 12 minute long videos on the top 14 works of art of the Renaissance. Everything from Leonardo's Mona Lisa, to The Last Supper, to the Sistine Chapel ceiling by Michelangelo, Michelangelo's Pieta, the Birth of Venus. You name it, it's all there.
So learn more about the Renaissance in this particular format. Also a more recent documentary that was aired on PBS in Rhode Island and Massachusetts just recently, called Medici, The Art of Power. In fact, I produced this particular documentary as a response to the Netflix series of the same name.
I watched the first half of the first episode of the Medici series on Netflix, and was so flabbergasted by how inaccurate it was historically that I decided to make my own documentary instead. And again, you'll find this on my website. About half of this was actually filmed on site in Florence, in places like the Medici Palace, Palazza Vecchio, the Medici Chapels, the New Sacristy. It's pretty amazing to see these places come to life.
If you're interested in reading more about the Renaissance, then you can read my blog, which is pretty regular throughout the year, usually a biweekly blog, sometimes monthly, talking about different aspects, oftentimes complementing and supplementing what we discuss here on the podcasts.
And then finally what I do on the ground in Italy. And my favorite part of taking people to Italy is to have them sign up for my various programs. They are usually week long programs in places like Florence, Sienna and Venice, Northern Italy, Southern Italy. And the feather in my proverbial cap is my Palio program. You've heard the two podcasts that I've dedicated to this great horse racing experience in Sienna, and in fact every 2nd of July, I am there with a very limited audience. Only room for about 10 to 12 people, in a front row terrace spot, to experience not just the race, but everything that leads up to the race as well.
So join me on one of my programs to actually see and experience and appreciate all of this firsthand. And if that's not enough, we also have tours. We have academic and historical and gastronomical tours offered as well. All of this is available on my website, so take a look. And if you have any questions, again, feel free always to email me at [email protected]
So that is enough for my freestyle podcast, celebrating our 50th, our milestone 50th podcast. And next week we'll get right back on track discussing more art historical subject matter, and in particular the medieval paintings in the Uffizi collection in Florence, Italy. So as always, stay tuned for more.
For more information on lectures and programs in the United States, art history tours in Italy and for online video lectures, visit rockyruggiero.com.
Sign up to be informed by email when we release new podcasts.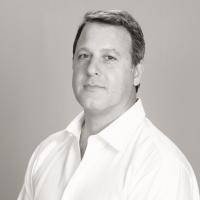 Rocky Ruggiero has been a professor of Art and Architectural History since 1999. He received his BA from the College of the Holy Cross and a Master of Arts degree from Syracuse University, where he was awarded a prestigious Florence Fellowship in 1996. He furthered his art historical studies at the University of Exeter, UK, where he received a Ph.D. in Art History and Visual Culture. In addition to lecturing for various American universities in Florence, Italy, including Syracuse, Kent State, Vanderbilt, and Boston College, Rocky has starred in various TV documentaries concerning the Italian Renaissance. He has appeared as an expert witness in the History Channel's "Engineering an Empire: Da Vinci's World" and "Museum Secrets: the Uffizi Gallery", as well as the recent NatGeo/NOVA PBS program on Brunelleschi's dome entitled "Great Cathedral Mystery."
Previous podcast
January 1, 2020
Next podcast
January 8, 2020
Videos You May Like