Episode 49 – A Renaissance Christmas
Episode Info:
This holiday episode explores the history and traditions of the world's most popular holiday - Christmas! From St. Nick to Jesus' infancy to candy canes, we discuss how both pagan and Christian traditions magically coalesced into the holiday that we celebrate today.
View Transcript
Buongiorno. I'm Dr. Rocky Ruggiero. Join me in rebuilding the Renaissance and making art and history come to life.
Welcome to the Rebuilding the Renaissance Podcast, your guide to the art and history of Italy from the glory of Rome to the magnificence of the Renaissance. And now here's your host, Dr. Rocky Ruggiero.
Buongiorno, everyone, and buon Natale!
This year I have the fortune of having this podcast published on Christmas Day, December 25th, and so I thought it was only fitting to address the subject of Christmas in this podcast. In Italy, of course, on Christmas Day, the greeting that we give is buon Natale, which literally means good day of birth or anche Auguri, which simply means congratulations. Christmas is obviously a very heartfelt holiday throughout the world, particularly in Italy.
Now, I'd like to begin our discussion of Christmas by addressing the central figure who really is and who really represents the meaning of the holiday that we call Christmas. I know you're all expecting me to say Jesus, but instead I'm going to say Santa Claus, the big man as I like to refer to him. Santa Klaus, or Santa Claus, as we pronounce in English, is actually a variation on a saint by the name of Nicholas of Bari, B-A-R-I. Bari is a city in Southeastern Italy in the region of Puglia.
As much as I would love to tell you that Santa Claus was Italian, he was not Italian. His historical name is actually Nicholas of Myra. He was a fourth century bishop in a Byzantine province, in a part of the world that today we call Turkey, but was then technically Greek.
Consider that the feast day of Saint Nicholas of Bari is December 6th, which is the day upon which he allegedly died in the year 343 AD. So why do we call him Nicholas of Bari, in other words, Nicholas of this Italian city? Well, because in the year 1087, the Italian city of Bari mounted an expedition to actually find the mortal remains of the saint. When they did, they brought him back to Bari, Italy. So the mortal remains of Saint Nicholas are in Bari today. I'm not sure if you want to share this podcast with young children as, obviously, this may confuse them. But technically, that is where his official name Nicholas of Bari comes from.
Now, how does this figure of Saint Nicholas become the sort of central figure of what we call Christmas today? Well, the answer has to do with his generosity, this notion of giving gifts. Many different legends associated with the Saint, but the most important was one concerning a family which had three young women, an impoverished family too poor to provide dowries for these young women. So the father, despondently, was forced to sell his daughters off into prostitution. But each time it came time for them to find a husband, gold bags were miraculously found in the home of these three women. In other words, an anonymous donator had given the gold necessary to provide these three girls on three distinct occasions with the dower they needed to find respectable husbands. And this person, of course, was Nicholas of Bari. This is something that was discovered only later on.
Now, how he actually supplied them with the gold is the object of some debate. In certain instances, you'll actually see Nicholas throwing gold coins or gold bags through a window. In another version of the story, he actually throws golden balls. Oftentimes in Christian imagery, you'll see a saint dressed as a bishop holding a pastoral staff, the cane that you see, and also the triangular white hat or the miter upon his head, but holding three gold balls. Those balls are the symbols of Saint Nicholas, the balls that according to some he threw through the chimney. Because these young women were drying their stockings, their socks by the fire, those golden balls by chance ended up in the stockings. And so was the tradition of filling stockings on Christmas Day actually born. So this idea technically of someone who gives, this notion of generosity.
To commemorate this particular figure in his role in gift giving, in the Middle Ages, technically December 6th, the feast day of Saint Nicholas was what today we would call Christmas. So why do we celebrate Christmas today on December 25th? And more importantly, why is Saint Nicholas associated with that date? Well, it has to do with the Protestant Reformation and with the reforms made by Martin Luther, the Augustinian friar responsible in the 16th century for essentially trying to eliminate, trying to do away with this obsession with saints that was so typical of what today we call the Catholic faith. He decided to move this notion, this tradition of giving gifts from the feast day of Saint Nicholas on December 6th to Christmas Day itself, to the 24th and 25th of December and Christ kind as Jesus as the sort of bringer of gifts instead. So Saint Nicholas ends up becoming known as Santa Klaus, better known by his German name than by his Italian name San Nicola.
But the image that we have today of Saint Nicholas, of this large, jolly fellow with the silk velvet robe and fur trim and what have you is actually born out of a couple of more modern traditions. That is a poem originally called A Visit from Saint Nicholas, but better known to the world today as The Night Before Christmas. It was published on December 23rd of 1823 in Troy, New York. There is some debate as to who exactly the author was of this poem, but it was here that the sort of iconic image that we have of Santa Claus was born, because Saint Nick was described as being chubby and plump, a right jolly old elf. I'm quoting here, "with a little round belly that shook when he laughed like a bowl full of jelly." I think we almost all know this by heart. The notion also that he had a miniature sleigh with tiny reindeer. This also suggested he was a small figure, which I think many people have forgotten. Even the names of the reindeer that we all know by heart, minus Rudolph of course, Dasher, Dancer, Prancer, Vixen, Comet, Cupid, Dunder, and Blitzen were all introduced. In fact, most of these names are Dutch names. Originally Dutch, but then changed to more sort of German sounding names as well.
So the idea technically of the Santa Claus that we all imagine collectively is one that was born in the 19th century, and then visually made iconic by a company called Coca Cola, which in the 20th century then pretty much adopted this new St. Nick figure as their spokesperson.
Now one very important fact as well, the original Saint Nicholas, the fourth century saint, was a bishop, is important for another tradition that we employ on Christmas and that is the candy cane. The shape of the candy cane, that sort of hook top looks suspiciously like the pastoral staff that we associated with bishops, the sort of curved cane that they carry typical of bishops. Well consider that in the Middle Ages, in order to keep children well-behaved at mass in France, they were oft to distribute sweet sticks. Okay, what we would call sugar sticks, technically speaking. But to make those sweet sticks more appropriate, obviously for the holiday, they began to bend the top to make them look more like these pastoral staffs.
So much of what Christian symbolism is today is actually born out of, first, the early Christian tradition of Saint Nicholas and this idea of giving gifts, of being generous. And then adopting that idea of generosity in the Middle Ages first on December 6th as the day upon which we would give gifts in imitation of Saint Nicholas, then filtered through the Protestant Reformation and that tradition being moved instead to December 25th.
Now consider that in Italy, though, up until fairly recently, the gifts which were never really big gifts, gifts associated with Christmas were usually things like sugar, sweets, and objects that you would consume, types of food, desserts, things like this as well. But those gifts were given on January 6th by a good witch known as the Befana. So this notion of Santa Klaus is really more of a Northern European and then exported to Northern America tradition. But I remember growing up that my cousins, who are about my age, didn't really have the Christmas morning open up the presents things. What they were waiting for instead was the Befana, the good witch, to bring them their sweets and their candies on January 6th. But of course with globalization, the tradition has now become that pretty much the entire Christian world, and non-Christian world for that fact as well, celebrates the tradition on December 25th.
But let us now turn our attention to the story of Christ. Remember the technical name of the holiday is Christ-mas. The root of that word is, of course, Jesus Christ. It is supposed to be the holiday celebrating the birth of the savior of Christianity. Consider that the date December 25th doesn't really jive with what astrologers would claim would be the birth period of Jesus Christ. Based on the description that we have in the gospels, more than likely Jesus was born sometime in spring. But because in the ancient Roman world, the major winter holiday was celebrated around the day, December 25th, that was the Saturnalia holiday, the festival of lights right around the year December 21st, which of course was the shortest day of the year. So to sort of break that darkness, candles were lit throughout the city of Rome. What happened was that early Christian fathers decided to sort of superimpose the birth of Jesus Christ, this major holiday, with the major holiday in the pagan culture so that Christians had something to celebrate as well. That's really where this tradition was born and, consider, one that we still very much keep alive today with all these Christmas lights, trying to illuminate this dark period throughout the year. So in many ways, much of what Christmas celebrations are today are based on these pagan traditions that came before them.
Now, if we were to address the gospels and their accounts of the birth of Jesus Christ, I think people would be surprised by what they find, because we all, Christian or not, have a general idea of what the Christmas story was. But what we don't realize is that that sort of official Christmas story is an amalgamation of information from only two of the four gospels, the first being the gospel of Matthew, which begins with a very tedious listing of the so-called ancestors of Jesus Christ.
It begins with the words, "A table of the descent of Jesus Christ, son of David, son of Abraham, Jacob, father of Joseph, the husband of Mary," essentially connecting Jesus Christ all the way back to the figure of Abraham. You may remember hearing this rather tedious reading. So and so begat so-and-so, begat so-and-so, begat so-and-so, and the attempt essentially to link Jesus Christ back all the way to these great old Testament prophets. This Joseph character, son of Jacob, husband of Mary, who would be essentially the foster dad of Jesus Christ.
Mary, the Virgin Mary, mother of Jesus, who was betrothed to Joseph. So promised to him, but supposedly found out before her marriage that she was with child, that she was pregnant. Now, according to Matthew, Joseph, being a man of principle, decides to have his marriage contract annulled quietly. In other words, to save Mary's pride, he decides, yes, not to marry her, but to do so without any fanfare. But we're told an angel appears to Joseph and tells him in a dream not to be afraid, but instead to take Mary home as his wife, and that it was in fact by the Holy Spirit that she conceived her child. So this is how Joseph was convinced not to abandon Mary, even though she was pregnant already with child before they were married.
So according to Matthew, Jesus was born in the town of Bethlehem in the region of Judea, which at that time was under the reign of a King named Herod. After the birth of Christ, astrologers coming from the East arrived in Jerusalem and asked Herod, they stopped off in Jerusalem to ask for directions. They ask, "Where is this child who was born to be the King of the Jews," that supposedly they had observed the rising of a star, of his star in particular, and came to pay homage to him.
Now, Herod was actually quite perturbed and paranoid about this birth of a king, because he thought in fact that this King could possibly be a threat to his own power. So he rather shrewdly tells the three kings, the three magi or the three wise men, whatever you'd like to call them, that he didn't know. But when they found out that they should return to him, to Herod, and let him know so that he too might go and pay homage; when in reality, what Herod was hoping to discover was essentially the location of this newborn king, so that this newborn king could be eliminated, and so too the threat that came with him.
These three kings, who have become such a standard part of the Christmas celebration, have traditional names. The first is Gaspar, who was an Indian scholar and king. In fact, the name magi, which is the plural of magus, which means magician. It has little to do with Harry Potter and company, and more to do with the fact that these were very learned men, that they could actually read the stars and the position of the stars and divinate the future. So this Gaspar, an Indian scholar/king. The second king was named Melchior, a Persian scholar/king. And the last was named Balthazar, who was a Babylonian scholar/king. So the idea essentially that the four corners of the earth coming to pay homage to the figure of Jesus Christ.
So they go on to find Jesus, and they follow the star, and they come to the place where the child was born, which of course was a manger. They enter into the house. Interestingly though, Matthew uses the word house, and they find the baby with mother. They bow down to the ground in homage to him, and they offer these three distinct gifts, which are gold and frankincense and myrrh.
Now again, symbolism in these particular gifts. Gold, of course, is a material that we associate with royalty, because Jesus was king of the Jews. Frankincense is one that we associate with divinity, because Jesus of course is God. Then finally myrrh, with which an anointment is made to essentially anoint the dead before being buried associated with death, because Jesus was predestined to die for all of us. These three particular gifts, which by the way were extraordinarily expensive, brought to Jesus.
Now after all of this happens, right? So we've already essentially set up now the three kings, who again are only mentioned in the gospel of Matthew, we're told that the three kings had a dream in which they were told not to inform Herod of the birthplace of Jesus, but to return home by an alternative route. So they do. After this, an angel appears to Joseph in a dream and tells him to get his family out of Dodge, if you get my drift. Get them out of Bethlehem as quickly as possible and to go with them into Egypt, because Herod was going to search for the child so he could slay him.
So the story goes that Joseph takes the Holy Family into Egypt, where they remained until Herod's death. When Herod realized that the astrologers were not going to go back, and he actually waited for quite some time, he ordered the massacre of all of the children, not boys, the word is children, in Bethlehem in the surrounding area under the age of two. All right, so consider this. He probably waited around for a couple of years waiting for these three kings to come back; and finally, it sunk in that they were not. So in his crazed attempt to eliminate this threat of this newborn king, he orders the slaughter of all children under the age of two, the so-called massacre or slaughter of the innocents.
Then the story picks up again, and we're going through step-by-step what's exactly recounted in the gospels, so that we can sort of piece together this so-called Christmas story. After King Herod dies, an angel appears in a dream again to Joseph and tells him that it is safe to return home to Israel with his family. That is when the Holy Family, Jesus and Mary and Joseph, settled down in a town called Nazareth in the region of Galilee, and the rest is literally history.
Now that is the end of Matthew's account of Christmas. What about Mark? What about the second gospel? Well consider that there is no account at all of the nativity in the gospel of Mark. His gospel begins with the baptism of Jesus Christ by SJB, and the heavens tearing open, and the Spirit in the form of a dove descending upon him, "Thou art my beloved Son. On thee my favor rests." This is how the gospel of Mark opens. So a majority of what we have about the actual narrative of the three kings is in fact recounted in the gospel of Matthew.
Fortunately for us, the gospel of Luke corroborates with the gospel of Matthew and gives us further information regarding the infancy of Jesus Christ. But curiously, it begins with the life of Saint John the Baptist, Jesus' cousin, whose parents were Zacharias and Elizabeth, and the fact that in the sixth month of Elizabeth's pregnancy, her cousin Mary received a visit from an angel named Gabriel essentially telling Mary that she was to have a child. This of course is that famous exchange Ave Maria, hail Mary, gratia plena, full of grace, Dominus tecum, the Lord is with thee.
The Virgin Mary, not being able to believe that she is to have a child, because she was still a virgin, and then the Angel Gabriel consoling her by saying, "Do not be afraid, for God has been gracious to you. You shall conceive and bear a son, and you shall give him the name Jesus." And Mary's poetic response, ecce on filius dei. "Behold the handmaiden of God." In other words, thy will be done.
So Mary going out then to share the good news with her cousin Elizabeth that she is pregnant and discovers that Elizabeth is pregnant as well. When Elizabeth greets Mary, she does so with words that are now been immortalized in the prayer that we call the Hail Mary. She says, "Blessed is the fruit of thy womb", and that meaning of course Jesus in her womb. When John the Baptist hears that his cousin is nearby, supposedly jumping for joy in the womb of his mother.
It is here that Mary essentially produces what is the greatest bit of dialogue attributed to her in the gospels with her famous Magnificat, this kind of ecstatic poem that we attribute to Mary, where she goes on about her soul magnifying the Lord and her spirit rejoicing in God, her Savior. So this is what sort of kicks the whole thing off. This is how we find out how Mary in fact conceived Jesus, an image and a subject that would be reproduced almost infinitely in Christian art.
Now, this also fills in the gaps that were left by Matthew, because the story here in Luke is that there was a decree made by Emperor Augustus, by the Roman emperor at the time, for a census throughout the entire Roman world. Now, historically, there probably wasn't a census, but this was a really good way for Luke to have Jesus go back to Bethlehem, to the city of David. Because according to Luke, Joseph went from Nazareth, where he was living at the time, to Bethlehem, which was his birth city. This is essentially the city of David, and this fulfills the prophecy, of course, that the Messiah would be born of the lineage of David.
Mary was expecting of course when this happened, and while they were in Bethlehem, she gave birth to Jesus Christ, wrapped him in swaddling clothes, and laid him in a manger, because there was no room for them in the house. So this is where this manger tradition is born, not in the gospel of Matthew. Gospel of Matthew says he was born in a house. It's the gospel of Luke that claims that Christ was born in the manger, the mangiatoio in Italian. It is the barn where animals mangiare, where they eat, technically speaking.
It then happens that the angels appear and announce to the shepherds, "Glory to God in the highest and peace to his people on Earth." So the shepherds hastily making way to pay homage to this newborn King. So in the gospel of Matthew, we have the three kings who come to pay homage; whereas in the gospel of Luke, we have the shepherds who come to him.
That essentially ends what we would call the nativity story, because the next episode in Luke is that eight days later the time came for circumcision. That's right, everyone. Jesus was Jewish, a particular detail that's often overlooked, but obviously they respected the law and Judaic tradition. So Christ was brought to temple for his circumcision and was named Jesus as the angel had instructed Mary.
Then he is brought to the temple to be presented. That is where the priest Simeon, who was told by the Holy Spirit that he would not see death until he saw the Messiah, finally did come into contact. And a prophetess named Anna, who was in the temple as well, both acknowledge Christ essentially as the Messiah also. They give thanks to God, and they talk about this child as the liberator of Jerusalem. And when everything was prescribed by the law was fulfilled, they returned to Nazareth in Galilee. So no mention of Herod, no mention of the massacre of the innocents, simply fulfilling Judaic tradition in law and then returning to Nazareth where Jesus, and I'm quoting here, "grew up to be a big and strong and wise man, and God's favor was clearly upon him."
So it's kind of curious from that little bit of information, how we've pieced together this extraordinary, dramatic story about the Holy Family making their way to Bethlehem, about the manger, about the three kings, about the shepherds.
I think every year when we put up our little nativity and we have all these different characters, how those characters again have been piecemealed together from different biblical sources.
If you're thinking, "Well, what about the gospel of John? Did he say anything about Jesus Christ?" The answer is no. The gospel of John, and we've talked before about how unique it is amongst the gospels, begins with this phrase, "And in the beginning there was the Word and the Word was with God and the Word was God." Nothing about Jesus' infancy or childhood. So we rely essentially upon the gospels of Matthew and Luke for our Christmas story, tied together of course with this medieval tradition of Saint Nicholas of Myra, bishop of the city. From that, a religious/secular holiday is born, around which the entirety of the world, I think, today focuses its attention on the day of December 25th.
Okay. With that, I'll finish up with our Christmas edition here of our podcast. Our next podcast is a very important one. It is my 50th podcast, and so to do something a little different and to celebrate this particular milestone, I will go unplugged. I've been getting many requests to talk a bit more about my own personal history, about my personal philosophy regarding art and how I got into this particular field.
So stay tuned for more, and buon Natale.
For more information on lectures and programs in the United States, art history tours in Italy, and for online video lectures, visit rockyruggiero.com.
Sign up to be informed by email when we release new podcasts.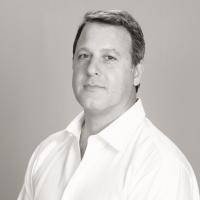 Rocky Ruggiero has been a professor of Art and Architectural History since 1999. He received his BA from the College of the Holy Cross and a Master of Arts degree from Syracuse University, where he was awarded a prestigious Florence Fellowship in 1996. He furthered his art historical studies at the University of Exeter, UK, where he received a Ph.D. in Art History and Visual Culture. In addition to lecturing for various American universities in Florence, Italy, including Syracuse, Kent State, Vanderbilt, and Boston College, Rocky has starred in various TV documentaries concerning the Italian Renaissance. He has appeared as an expert witness in the History Channel's "Engineering an Empire: Da Vinci's World" and "Museum Secrets: the Uffizi Gallery", as well as the recent NatGeo/NOVA PBS program on Brunelleschi's dome entitled "Great Cathedral Mystery."
Previous podcast
December 25, 2019
Next podcast
January 1, 2020
Videos You May Like