Episode 26: Siena – The Allegory of Good and Bad Government
Episode Info:
This episode will examine one of the most timeless and politically enlightening works of art of all time - Ambrogio Lorenzetti's Allegory of Good and Bad Government - which clearly reveals that the governing principles of an effective democracy transcend time!
View Transcript
Buongiorno! I'm Dr. Rocky Ruggiero. Join me in rebuilding the renaissance and making art in history come to life.
Welcome to the Rebuilding the Renaissance podcast. Your guide to the art and history of Italy from the glory of Rome to the magnificence of the Renaissance. And now here's your host, Dr. Rocky Ruggiero.
Buongiorno, everyone. Today's podcast is about one of the most extraordinary and timeless works of art created during the Italian Renaissance, and that is Ambrogio Lorenzetti's great Allegory of Good and Bad Government which is located in the Room of the Nine in the Palazzos Publico in Siena. If you remember from our last podcast when we were talking about Simone Martini's mural of the Maestà in the adjoining room which was the Hall of the Great Council.
Well, if you're looking at Simone Martini's Maestà, and you turn around and essentially exit the Hall of the Great Council through that short wall directly opposite you, there's a doorway and you walk through and you find yourself in the Room of the Nine. Now, essentially consider that the Room of the Nine was Siena's equivalent of the Oval Office. It is where the executive city council would meet to essentially decide all important matters regarding the city.
And when they did, they were surrounded by this extraordinarily poignant and didactic fresco cycle which essentially illustrates the ingredients required for and the subsequent consequences of a good and efficient government and then on another wall instead the ingredients for and subsequent consequences of bad government instead. And what's perhaps most extraordinary about this is that just about every semester one of my students still uses the allegory as substitutes. The allegorical figures in the 14th century painting with contemporary political figures.
And I've had this happen now through at least four different presidential administrations and each time, it's amazing just how these values actually do transcend time. Now, what I want you to realize is that when you walk in the room today, you're actually walking through a door which didn't exist back in the 14th century. If you look, you'll see this gray stone sort of framing around it. The door you walk through, the door to your right-hand side which is identical in its molding and the door directly opposite you which looks the same, are all 15th-century additions.
The original door into the room is the one essentially often a diagonal to the right-hand side, half of which is kind of embedded now in the wall and it's been walled up. It's been closed in, technically speaking. Now it's important to know where the original door was because when the Nine would convene, the first thing they saw was not what went into creating a good government. But what they saw instead was the consequences of good government.
In other words, a type of proverbial carrot that was put to dangle in their face saying look, if you do your job well, these are the results that you will achieve. And so the idea of almost teasing them, inciting them to do their job effectively and well, and then what they'd have to do is turn to the left and actually see that shorter northern wall where you actually have the Allegory of Good Governance. So the allegory on that shorter northern wall, the consequences taking up the longer wall and then all of the bad stuff. The Allegory of Bad Government and its consequences instead concentrated on the single long wall on the western side of the room.
Now, we don't know the exact dating of the frescos. But we traditionally date them to between the years 1337 and 1331 and although Ambrogio Lorenzetti was one of the great Siena's masters, he was very much influenced by the developments in the innovations of Giotto in Florence. So not surprisingly, the reading of the allegory actually starts in the upper left-hand corner of the short northern wall where we have the Allegory of Good Government. And the first figure you see in the upper left-hand corner is this winged figure. It's half of a figure actually dressed in gold.
And the amazing thing is that all of the characters which are essentially the components or the ingredients of good government are labeled for you. And this particular figure is labeled as sapientiae or wisdom. So good government begins with wisdom and she's holding a rope which sustains a scale and the plates of the scale are balanced by this large figure in red sitting between the two plates and her thumbs extended to keep them even and she is identified as iustitia or justice. Justice keeps the plates even technically speaking.
And on each plate, we have a different form of justice. The plate to the left-hand side has this winged figure in red who was decapitating one man while crowning another and is identifiable by the label as distributive justice. This is the idea of the just distribution of reward and punishment. Whereas on the other plate, we have a winged figure in white who is distributing good. She's standing on a pot in a pole and as identified as commutative justice. This idea of a kind of more evenly distributed wealth amongst efficient governments and republics.
Now, coming from those places, we have a rope from each plate respectively. And that rope then comes down and is essentially united in the hands of that female figure in gray just below who sits upon a throne. And she has this sort of wooden box across her lap. And if you make out the letters, you'll actually figure out the word concordia, concord, accordance, agreement, technically speaking. And the box that she holds on her lap is a carpenter's plane with which we smooth things over. So the idea that concordia is that figure who essentially brings opposing parts together when there is discord.
And there is also a kind of deeper pun because concordia, remember she's holding those ropes that come off of the plates and in Italian concorda which would literally translate as with rope. So she joins those ropes in her hand and then passes that rope off to a procession of 24 men. Well, before the Nine, before the Great Council, before the Podesta system, Siena's ancestral medieval communal government consisted of a committee of 24 men. So this is kind of the foundation, if you will, of their democracy.
And at the front of that line, the rope then continues up past an image of a she-wolf with two young suckling boys who, of course, are Romulus and Remus and the rope is then fixed to the bottom of a scepter held in the hand of this large bearded figure whose robe is divided half white and half black. So the scepter in his right hand and a shield in his left upon which the only religious symbol or image in the entire cycle. And that is an image of the Virgin Mary. Well, who is this man or who does he personify? And the answer is Siena, he is the commune. He is Siena as this kind of collective entity of its citizens.
And just to prove that if you look around his head, you will see those letters C-S-C-V making up that acronym that we discussed earlier, the commune of Siena, the City of the Virgin Mary. So he is the commune at the center. He is the king. And remember I told you that Siena saw itself as male because it was married to the Virgin Mary. She was essentially Siena's bride. And the figures that you see seated around the figure of Siena. But also, hovering above his head are the virtues. What we would call today for a president, a cabinet. Those figures who advise and help the leader make decisions.
And those three figures that you see floating around and above Siena's head are the three theological virtues about whom you have heard at every Christian wedding you've ever been to. Because they're cited in the most popular reading at any Christian wedding which, of course, is Saint Paul's famous letter to the Corinthians where Saint Paul says that in the end, three things will remain and they are faith, hope, and love. Sometimes it goes faith, hope, and charity. Charity and love are synonymous and the greatest of these is charity or love.
So if you look at the figures, you can see that the first figure is in white embracing a cross. And she, of course, personifies faith. The figure directly above Siena dressed in red. Happy Valentine's Day. Red, the color of love, she represents love or charity and then by process of elimination, the figure to the right-hand side and sometimes it is process of elimination by which we figure this stuff out. We have the virtue of hope. So good government begins with virtue, supreme, sublime virtues. It should be good. There should be nothing evil in an efficient government.
Now, we move down to the earthly cabinet of virtues and we're going to start at the far left-hand side. The third figure to the left from the figure of Siena who is this Betty Boop bombshell of a figure reclining back in a very sort of seductive pose with this kind of wet T-shirt thing going on. She's got this blue robe but you can clearly see the contours of her breasts and her navel. Now, you have to dig it from me in the 14th century to even suggest feminine nudity would be a rather scandalous thing.
And of course, the possibility of doing it was nearly zero because all of the artwork at the time was Christian. But here instead, we have a new secular market and the figure holds an olive branch in her left hand. She wears an olive branch crown on her head and if you look above her head, you'll see the three letters P-A-X pax peace and she's reclining on top of a cushion underneath which is armor. And if you look under her feet, you'll see this large discarded shield. And we can read this in a couple of ways. One that in order to maintain peace, you need war. So the armor is there at the ready or that peace, of course, suppresses war and violence.
Now, the question, of course, is why does she look so seductive? And the answer I think is a very easy one. Don't we all want peace? Don't we all desire it? Is it not the most desirable technically a virtues? And that's the way Ambrogio actually depicts her. The figure to the right of piece is fortitudo or fortitude. And she's dressed as this kind of heavily armored female with a mace in one hand and a shield. Next to her is a figure identified as prudencia or prudence. An older woman with a scroll on her lap upon which the three words past, present, and future are written. Because the idea is we studied the past to make informed decisions in the present to positively affect our future.
So this is deep stuff that we're talking about. All right to the right-hand side of a commune another female figure who is identified as magnanimitas. And magnanimitas would translate into English as magnanimity or an adjective form magnanimous. If you play scrabble, it is a game-ender. And to be magnanimous, magna great animous soul. Literally means generosity of the soul. It was a term and an idea that was very dear to a man named Saint Ignatius Loyola. If you are familiar with the Jesuit order. But what it means here is essentially kind of generosity of the state.
If you look carefully, you'll see the female figure has what looks to be kind of a cookie sheet or a baking sheet where once upon a time there were gold coins. So the idea of the state giving back to its citizens. Next, to her, we have a female figure holding an hourglass and she is identified as temperancia or temperance from the Italian temple which means time. So to be temperant means to take your time. Do not be hasty. Do not be rash in making your decisions but take your time.
And then to the right of her, we have a female figure with a sword in one hand, a crown in the other, and a disembodied head. Yes, a disembodied head resting on her lap. She is iustitia. So justice again, for the fourth time in this formula for good government, we see the figure of justice which obviously is the most important of all concepts regarding a good and effective government. Now, if you take all these ingredients, you mix them well, you put them in an oven preheat it at 350 degrees for 20-25 minutes and what comes out? Just kidding.
Well, essentially using these concepts, results in what you see on that large eastern wall where we have the consequences of good government. Now, it's divided essentially into an urban portion where you have the city and then a rural or what we call a contado and that it's the countryside surrounding the city. And I want you to look carefully in the upper left-hand corner of the urban portion where you'll see a familiar sight, the bell tower in the Dome of Siena Cathedral. But I also want you to know that those were painted in, in the 17th century.
In other words, that city is not supposed to be Siena. That city is a utopia from the Greek U meaning no. Topia meaning place. It is a no place. It's a Shangri-La. It's this imagined perfect city because if it were Siena then the government could simply shut down because they've achieved perfection. There's really nowhere to go from there. And so what do you get when you have good government? Well, on the lower left-hand corner, you see this female figure in red riding on a white horse, and she is part of a bridal procession. She is the bride going out to get married because when you have good government, young, virtuous women are married off at an early age.
Slightly above and to the right of her. You see these men sitting on a bench under an arch, kind of huddled around, and they're not throwing dice or playing cards. They are actually notaries drawing up legal contracts. Well, when you have good government, you have legal and fiscal transparency. No under the table stuff or you have no shady deals. To the right of them, perhaps the most pointed of all symbols. When you have good government, you have dancing girls in the middle of the street. And what more can one ask for than dancing girls?
Well, consider that the dancing girls are the butt of quite a bit of controversy concerning their identity. And in fact, I'll give you one example. One of the more recent studies of these mysterious figures actually investigated the taxonomy of the insects which appear on their dresses which shows you how obsessive art historians can become. They're probably not girls. If you look carefully at their anatomy, you'll see there's really no hint at breasts or what have you. And the short haircut also would indicate that they're probably male figures.
I'm of the philosophy that usually the most simple explanation for anything is the most correct and I imagine that those figures, these mysterious dancing girls are actually the merrymakers who were a part of the bridal procession. In other words, today, you hire a DJ or a band to come in and animate a wedding. Well, back then you'd hire a bunch of guys who would dance around bang tambourines and to put it colloquially, get the party started, if you will.
Well, regardless of who they are, look to the right. When you have good government, you have economic prosperity. There is a cobbler or a shoemaker and you see he has a customer. To the right of that underneath the arch, perhaps the most extraordinary thing of all the details. There is a classroom and there is a teacher dressed in red and the students sitting there eagerly learning from his wisdom. Hey, now the fact that in the 14th-century they would consider education to be a component of good government for me is simply astonishing.
And I remember growing up and listening to presidential debates and education always seem to be something on the plate in the past. But curiously, in the last presidential campaign, I don't remember either candidate actually talking about education. Education really is the foundation for any effective state. Next, to education, we have an alimentari. We have one of these little cheese or sausage shops and again, a customer. So we have economic prosperity.
And then if you zoom all the way up to the top, what you'll see is a pretty extraordinary detail, especially for someone like me who is an architectural historian. And that is this image of these figures actually building. They're suspended on scaffolding that's fixed into a tower and you'll see that one of them has a larger wicker basket full of bricks another has a mortarboard with mortar over the top and their building. So when you have good government, you have construction. The city grows, the city expands.
And the important thing about this is that it also explains when you come to Italy, very often people ask me what these holes or squares are on the outsides of buildings. And the answer is very simply these holes or squares left by the wooden beams that were inserted into the masonry across which more wood was rested. So the workers could actually stand and work on scaffolding that was inserted into the building and they would leave the holes open simply because if they needed to repair, they wouldn't have to then break through the wall. So again, simply leaving those holes open so they could stick the wooden beams back in and go up to repair.
Today, those holes have become a preferred roosting place for pigeons. And so many of them have either been closed up or fitted with these sort of metallic things to kind of keep the pigeons out. And one of the great ironies, of course, is that back in the middle ages, we were eating pigeons. Today, we are feeding them instead. But that's a whole separate discussion. Now, we move out of the city and you see the city wall there with the she-wolf again. The solution to Romulus and Remus and into the contado.
And up there just above the gate, you see this rather sultry female figure flying through the air. This kind of see-through dress and she is identified as securitas or security. And if you look carefully in her left hand, she holds a hangman gallow. In other words, if you threatened security, you are punished severely. And again, adjust. A sort of consequence obviously to threatening the security that you see and what you see are these a wealthy citizens coming out with their falcons on horseback. So they're going falconry.
But what you also see is this incredibly lush and fertile landscape and consider that this particular fresco is the first landscape painting since antiquity and consider the fall of the Roman Empire about 500 AD. This painting about 1330. So we're talking about 800 years since we've seen landscape painting and art. And why has it been so long? Well, because again, the exclusive market was religious and there was no need to paint rolling hills and trees and sky and what have you as well. So we have another important evolution here where technically now landscape and a kind of secular subject matter is being introduced simply because we have a new subject to paint.
And the image itself of those roles is very similar to what you find in the area surrounding Siena. And if you look in the back, you can actually see these farmers harvesting their grain. And I remember seeing this painting for the first time back in 1993 and I immediately thought of the famous Millay Wheat Harvesters. The famous painting from the 19th century. And how similar this 14th-century painting is to that. So a very pointed image of the consequences of good governance both in the urban and in the rural context.
Now what we're going to do is turn around and look at the bad government. And what you'll find is that there are few instances where an artist can really let their imagination run wild in medieval and renaissance art. And those instances usually are made up of either last judgment images, of course, where you have to have hell imagery or height. So the more gruesome the better. And in this case, this kind of negative allegory. All right, so let's let the painting do the talking. If we look at the allegory of bad government there on the right-hand side of the Western Wall, it is antithetical to what we saw with good government.
So the central figure is no longer the commune or the collective but this demonic figure who is identified as tyrannide or tyranny. So the opposite of the commune is the idea of a tyrant where essentially there's too much, there's absolute power in the hands of an unjust person. And you'll notice that he has horns on his head and these big fangs sticking out of his mouth. In his right-hand here, and he holds a hemlock flower. So the poison of tyranny. In his left, he holds a chalice where he can concoct his venom to then disperse.
At his feet as opposed to the she-wolf that we saw before. Now, we have a goat which is traditionally the symbol of the devil. So everything about this is vice. Everything about this is evil. And the three supreme vices that fly around the head of tyranny from left to right are avaritia or avarice. More simply known as greed. And she has this kind of yolk with moneybags. Directly above tyranny is the greatest sin of all. The greatest vice of all, superbia or pride. And then to the right is vanagloria which is a word vainglory. We know it better as vanity and it's depicted as a wing to female figure who's looking into a little Revlon mirror and simply cannot take her eyes off of herself. She is Vanitas.
And so these are the three supreme vices that govern a bad government. Now, let's look at the earthly vices. We're going to go left to right again. So on that bench, this kind of evil cabinet of advisers to bad government. Starting with the first figure who is identified as crudelitas or cruelty. And cruelty is personified as a female who has an infant in her right hand and a snake in the other and she's actually torturing the child with the snake. It sounds pretty cruel to me.
So the idea that the trader harmless and innocuous in appearance but then striking and deadly. Hence, the animal that he's holding. Next, we have the figure of Fraus F-R-A-U-S and Fraus is fraud. From a distance, the figure appears like a rather attractive blonde-haired woman but then you look better and the blonde-haired woman has a blonde beard has bat wings and has these sharp, scary talons sticking out from below his robe. All right so the idea of fraud or deception.
To the other side of tyranny, we have this weird kind of hybrid animal. I think Lorenzetti is flirting with mythological subject matter. And I think that what he was intending was a centaur. These mythological creatures that are half men and half horse. Instead, his creature in the painting has the head of a wild boar and the body of a horse. But more importantly, is identified as furore or fury. So the idea that anger sits on the council of bad government. Never, never good idea to make decisions in anger.
Next to anger sits perhaps the most poignant of the vices in our own 21st-century world, a female figure who's dressed half white, half black. But this time divided vertically. And on the white side, the word C and on the black side, the word No. And she holds a saw with which you saw and she's cutting herself in half. Now the D, the first letter of her name has fallen off the wall but she is divisio, she is division and division is cutting herself in half. So when a country is divided, it means bad government. It's a symptom of bad government.
And then next to division, I figure who needs no explanation. This armored figure with a helmet, a shield, and drawing a sword. And on that shield, you have the letters at G-U-E-R-R-A Guerra Italian for war. So war sits on the council of bad government. And if you look below the whole cabinet there with tyranny, you'll see this female figure who was identified as iustitia. So there is our friend justice who we saw four times in the allegory for good government. Now, instead, she's been straitjacketed. So the suppression one might even say obstruction of justice is a symptom and a very strong one of bad government bound, gagged, tied, helpless. So now it becomes the rule of the mighty. It's no longer the rule of law where no one is above the law because the law has been suppressed.
Okay, well if you have these ingredients now for bad government, what are the consequences? Now, you'll notice that this wall is quite damaged. And the reason is because up until the 18th century, it was actually an external wall of the palace. So the backside of that eastern wall where we have the allegory and consequences of bad government was exposed to the elements. Rain, wind, snow, frost, you name it and has caused quite a bit of damage but what's left is enough to indicate obviously, the devastating consequences of a bad government.
Beginning right there outside are the lower right-hand corner of the urban scene where we have a woman in red who is being kind of manhandled by these two men. Now, there's some debate as to exactly what's going on. Some of us have interpreted this to be a rape taking place in broad daylight. Then another art historian instead proposed that the red dress she wears indicates that she is a prostitute and therefore, being arrested. But whatever the scenario, if you look to the lower right, you'll see the dead man lying on the ground and that obviously cannot be good.
One of my students had a very pointed observation when he indicated how similar this woman in the bad government consequence scene looks to the young woman who's being married off in the consequences of good government urban section as well. So the idea of juxtaposing. The difference between one and the other by using the same character in two completely different scenarios. To the left of her, you'll see these two gentlemen, one of whom looks like he's wearing his pajamas and grabbing another gentleman by the neck while the third holds up a tray. And so what you're looking at simply is theft. They're stealing from this man. They're extorting from him in broad daylight.
You look above and you see buildings that are crumbling. There's debris on the streets and the walls of the buildings are falling apart. And if you look into the windows, you'll see these sort of silhouettes of people who are afraid to come down. They're even afraid to look out their window because it's the rule of the mightiest. There's no one to protect them. So the idea is that when you had good government, you had construction. When you have bad government, you have destruction. Hence, the rabble and the rubble scattered on the ground.
And in fact, the only prosperous person when you have bad government is that figure off to the left in the background who is the arms maker. He's the guy making weapons. He's the guy supplying the brutes who now control the street. So obviously, he's making a buck but there is no other industry. And you'll notice there is no other commercial activities as well. And we move out of the city and into the surrounding contado into the countryside which looks post-apocalyptic. It's Mad Max kind of stuff which is burned out hills and trees and what have you.
And in fact, the figure who flies out. Remember we saw securitas in the consequences of good government ruling over the countryside. Instead, now, we have this scary winged skeletal figure. It kind of looks like a personification of death but as identified as timor T-I-M-O-R fear. Fear now governs the countryside and the only figures who dare march out into the countryside are these soldiers mounted on horseback with spears and shields and weapons. And so the idea now of the rule of the mightiest. It's a frightening scene to see because it's not just, "Oh, here's a story."
This is the reality which one particular artists depicts as the consequences of a failing or of a corrupt or of an unjust government. So the idea that technically those people sitting in this room could look up and see not only the incentive for doing their job well, not only the ingredients for doing their job well. But obviously, something that would make them realize if they weren't, the bad government parts. So it's just kind of negative reinforcement saying, look, if you're angry, making decisions. Look, if you're being cruel and making decisions, not only you're not doing it well. But obviously, the consequences could be dire.
And I've had many people suggest that we actually have a reproduction of this fresco cycle painted on the walls of the Oval Office in the United States so that our own leader and leaders would be reminded as well. Now, last thing, and that is I don't want you to give the artist too much credit here. This program is not one that was dreamed up by Ambrogio and we'll be talking about this continuously throughout these podcasts. Artists were not scholars at this time, and when we see fresco cycles as elaborate as this one. In the contracts, we usually see terms like Savvi S-A-V-V-I or Scolari S-C-O-L-A-R-I appear and what they mean are wise men or scholars.
In other words, intellects and academia's who essentially help the artists come up with a program, what I like to refer to as a kind of screenplay. And then it's up to the visual artists, in this case, a painter to transform those words into visuals very much like a modern movie director who essentially is not an archeologist or an astronaut. But of course, can transform subject matter dealing with these subjects into something visual that we can all appreciate and that's what we have here. In fact, many of you may have recognized some of the themes and subjects coming from Aristotle's great ethics. And in fact, that was one of the major sources for what we have.
So we'll finish off there and we'll leave Siena, at this point, or at least leave its sort of medieval history. And in our next podcast, we'll address what is perhaps the most famous and celebrated event that takes place in the city. And that, of course, is the horse race, the Palio. So stay tuned for more.
For more information on lectures and programs in the United States, art history tours in Italy, and for online video lectures, visit rockyruggiero.com.
Sign up to be informed by email when we release new podcasts.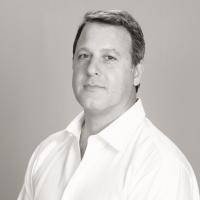 Rocky Ruggiero has been a professor of Art and Architectural History since 1999. He received his BA from the College of the Holy Cross and a Master of Arts degree from Syracuse University, where he was awarded a prestigious Florence Fellowship in 1996. He furthered his art historical studies at the University of Exeter, UK, where he received a Ph.D. in Art History and Visual Culture. In addition to lecturing for various American universities in Florence, Italy, including Syracuse, Kent State, Vanderbilt, and Boston College, Rocky has starred in various TV documentaries concerning the Italian Renaissance. He has appeared as an expert witness in the History Channel's "Engineering an Empire: Da Vinci's World" and "Museum Secrets: the Uffizi Gallery", as well as the recent NatGeo/NOVA PBS program on Brunelleschi's dome entitled "Great Cathedral Mystery."
Previous podcast
July 17, 2019
Next podcast
July 24, 2019
Videos You May Like