Episode 25: Siena – The Day the Virgin Mary Got into Politics (Simone Martini's Maestà)
Episode Info:
This episode will examine Simone Martini's mural of the Maestà in the Hall of the Great Council in Siena's town hall, known as the Palazzo Pubblico. The painting represents a milestone moment in the history of art where a religious subject is inserted into a civic setting for the first time.
View Transcript
Buongiorno! I'm Dr. Rocky Ruggiero. Join me in rebuilding the renaissance and making art and history come to life.
Welcome to the Rebuilding the Renaissance Podcast. Your guide to the art and history of Italy. From the glory of Rome, to the magnificence of the Renaissance. And now, here is your host, Dr. Rocky Ruggiero.
Buongiorno, everyone. Our topic today is one of the paintings inside of the Palazzo Pubblico in Siena. So we've been discussing obviously the architectural style, the organization of the building and its surrounding piazza, but now we're actually going to head inside of the Palazzo Pubblico.
And if you're standing outside of the building you can see there's that large entrance and that white travertine façade and when you walk in what you are walking into is the courtyard of Todione Del Podestà and if you remember from my last podcast that was home to the supreme civil and criminal judge of Siena whose title was Podestà.
And then what you do is you turn right and there's a glass doorway where you have the ticket booth. Then you buy your ticket, then you turn around and you go up a couple flights of stairs. In the first portion of the building that you walk into is decorated with artwork celebrating the Risorgimento, right, or the Unification of Italy, which took place in the year 1861.
So you look at these bright colorful fresco and essentially you're seeing images of Garibaldi Victor Emmanuel the second. Well, very important, very revolutionary time in Italy's history, not why we're in the Palazzo Pubblico. If you continue on three more rooms you will eventually end up in this large rectangular space, which was the home to the Gran Consiglio. In fact it was known as the Sala of the Gran Consiglio. The hall of the great council.
And this was where all 500 of Siena's medieval parliament would meet. And if you've ever been in this room in summer time, it is one of the most sweltering and oppressively hot spaces that you'll ever walk into. I've taught there many a time in the summer and had students on the fate of losing consciousness because it is so warm.
And in fact one wonders whether or they actually suspended these meetings of parliament in the summer time. Well, when you walk in and when you look to your left hand side or to the eastern wall, you will find one of the most celebrated murals of the middle ages and that is Simone Martini's Maestà. Yep, that's right. Another Maestà painting.
The first we met in a podcast a few back, which was Duccio's Maestà, which sat on the high altar of Siena cathedral. Now instead we find the same subject, all right. Maestà, is you remember, means majesty. Or in art history, image of the virgin Mary in majesty, painted in a secular or civic setting.
And this is an important milestone the history of art, because now we are seeing religious art inserted into a civic or a political setting where as Duccios of course was a religious subject inserted into it's proper religious setting which was the cathedral itself.
And what we're going to look for is whether or not that civic setting influences or causes changes to take place inside of me. Does the artist adjust? Is he conscious of the fact that this subject no longer has the same value it does when it's sitting on the high altar of a church.
Now, Simone Martini painted his Maestà in the year 1315 and you may have noticed that I called it a mural, but I did not call it a fresco. And the reason is because it's not a fresco, all right. Simone Martini's painting is a mural that was executed using the a secco technique or the dry plaster technique.
Remember, a few podcasts back we were talking about how murals were actually executed either in the a fresco or in the a secco technique. And the a secco is when essentially you apply the plaster, let it dry and then bind your pigments to the wall using organic adhesives such as glues and egg yoke.
Now consider, that Simone Martini painted his Maestà in the year 1315 and only six years later, 1321, he was called back to actually repair the painting. And so one wonders that if that much deterioration took place over a six year period, how much has taken place over the seventh centuries that separate us from when the painting was executed.
And in fact, I just want to remind people that what you are looking at is a pale ghost in comparison to what it once was. The colors must have been shockingly vibrant. You can see there's quite a bit of glitter going on as well. There are different kinds of foils, silver, gold included as well. And if you look at the virgin Mary, she has this large glass boss that closes blue mantle as well. And so there is actually kind of relief quality there right with these other materials introduced.
And in fact if you look up on the wooden beam, I think two away from the actual painting there are these hands that are attached to the wooden beam and of it extending downward. And those hands were actually used as fulcrums to sustain chandeliers with candles burning and so they could actually pull the rope to either heighten or lower the chandeliers and to manipulate how close or what their position was in relationship to the painting itself.
So I often refer to Simone Martini's Maestà as the disco Madonna right because with all that glittering tinsel and glass that was in the painting there must have been a nearly strobe light type effect coming out. And the painting is on a wall which was situated directly above which used to be the communal salt hall.
In other words because there was a monopoly on salt, that salt was actually kept in the basements of the Palazzo Pubblico. And so what happened over so many years is that as humidity seeped up through those walls it was bringing the salt with it and that crystallized salt on the surface on the wall essentially caused most of Martini's paintings to be flaked off.
Now in spite of all this it still remains an extraordinary important painting. And we have the virgin Mary sitting on a throne, which is a more, I guess stereotypical type of throne. It's more metallic looking. More I think, most of us imagine when we think of a queens throne. Less so the one used by Duccio which if you remember was that sort of marble type throne that was similar to the architecture that you find inside of Siena cathedral.
And in Simone Martini's Maestà, the virgin Mary is wearing a crown. Which in Duccio's was conspicuously missing and so the idea of course that we imagine certain symbols being associated with royalty and we have it here. Now, on the virgin Mary's lap we have a Christ Child. Who has surprisingly stood up. And again, I know you probably don't think about this very much but almost always when we see Madam and child images we find a seated figure of the Christ Child.
Instead in Simone Martini's Maestà, Christ has struggled to his feet and the reason is because he has something to say. He holds a parchment in his left hand and it actually is a piece of parchment that was glued to the wall and upon that piece of parchment are the words "Judge diligently ye who rule the earth", okay. Judge diligently you who rule the earth, that what was happening in this room was not just for show but that this civic duty being performed by the city counselors was a divine responsibility as much as it was a secular.
And this is one major change that suddenly there was a kind of interaction that's happening between the painting and the people in the room. Now remember back to Duccio's Maestà where I told that the virgin Mary and Christ Child were surrounding by a total of 30 figures. 20 of whom were angels and 10 of whom were saints.
Well now, when you look at Simone Martini's Maestà we've had an inversion of proportion. In fact, we're kind of saint heavy here. Where all of a sudden we have 22 saints depicted in Martini's piece and only eight angels. And the question of course lingers why? Why would he invert it so forcefully?
And the answer is very simply because saints are technically historical figures. They were people, in theory, who once walked the earth. And so in a way more appropriate for a painting in a civic setting. Historical, right, might be interpreted as political as well, whereas angels pertained to a celestial kingdom. To another world.
And so the idea of making it essentially more earthly by introducing more saints. And if we play our little identify the saint game that we did with Duccio's Maestà what you find is that many of the same saints pop up. You have the very hippy looking John the baptist, holding, in fact, one of the major differences as well between Martini's and Duccio's is that Martini has this large baldachin that covers the entire group.
And the poles of which are supported by both angels and saints. In the front row you see John the Baptist holding up the baldaquin pole closest to the virgin on the right-hand side. And then in the corresponding place at the left-hand side you will find S-J-E right, Saint John the Evangelist just like we saw on Duccio's.
You go back to the right and holding up the pole at the far right we have this older man holding keys which of course are the symbols of Saint Peter. And if you go to the corresponding place on the other side you will see a figure whose face has hence disappeared but you can clearly see the sword resting on his shoulder and this of course is Saint Paul holding his instrument of martyrdom, which was the sword.
We go back to the right and in between John and Peter we have a female saint holding a medallion upon which a lamb is depicted and again the Latin word for lamb is agnus and it identifies the saint as Agnus. Sort of a pun on her name. And then in the corresponding place on the other side a female saint, but this time it's not the same Catherine of Alexandria that we saw in Duccios piece.
Instead, a female saint dressed in a red robe holding a jar in her hand and if you don't know the jar is an anointing jar and is associated with Mary Magdalene. All right, Mary Magdalene had gone to the tomb, Christs tomb on Sunday morning, to anoint the body hence the anointing jar only to find it empty. And so we have Mary Magdalene on the other side.
Then kneeling just like we have in Duccio's Maestà in the front row are Siena's four patron saints. From left to right we have saint Ansanus, Savinus and on the right-hand side Crescentius and Victor. Now one little interesting note here if you look carefully at these kneeling patrons saints, you'll see that from their hands extend what now appear to be just sort of silhouettes or pale shapes which have the distinct form of scrolls right.
You'll see that each of the four was one holding a scroll, similar to the actual parchment that Jesus is holding in material but different in shape. And those scrolls would have represented petitions. We talked a little bit about this when we were talking about Duccio's painting that essentially the imagery reflects what was political protocol.
That the people of Siena would pray to their intercessors, to their patron saints, these saints would talk to Mary, Mary would talk to them, they would talk to the people. That is the role of the intercessor. To intercede on our behalf. And so the idea in Martini's Maestà is essentially the same. That the people in this room would pray to those four patron saints who are physically bringing their petitions with those scrolls in their hands that have hence fallen off the wall because the glue has simply come undone, bringing those petitions to the virgin Mary.
But the most extraordinary thing about Simone Martini's Maestà is that the virgin Mary herself breaks protocol. In other words her response is not given to those four kneeling patron saints, but is instead directed to the people in the room. She addresses them directly and her response is given at the very base of that whole throne type structure is this black horizontal band upon which you can clearly see golden letters.
And the letters spell out a poem that was written specifically for this painting. And the poem reads, "The angelic flowers of the heavenly meadow, roses and lilies, delight me not more than does good counsel." So the angelic flowers of the heavenly meadow or heavenly field specifically roses and lilies delight me not more than does good counsel. Now what the hell does that mean?
What it means is that the virgin Mary is not interested in trite offerings. She doesn't want ceremony and pageantry and flowers or what have you would, she wants from the people in this room is to do their job well. "Delight me not more than does good counsel." So there's kind of a play on words, because the governing body that actually met in this room was called the Gran Consiglio and what she wants from the Gran Consiglio is buon consiglio.
She wants good counsel from the great counsel. And even more poignant, If you look up at the two kneeling angels to the immediate lower left and lower right of the virgin Mary, both of them hold up bowls, sort of an offering to the virgin Mary herself. And if you looked at the bowl on the right hand-side you can distinctly make out this white bell-shaped flower, which of course is a lily and you can imagine the other bowl which is suffered less well, that they were once roses.
And so the idea that the angels are actually holding up these types of flowers that she specifically mentions in this poem, the roses and lilies, but she looks right past them and admonishes the people in this room that their responsibility was a divine responsibility. This is roughly the equivalent of the old uncle Sam image. Of "I want you".
Right, big sister is very much present in this room and she is communicating directly with those people and so the major change that's happening now, right, we have a whole new market for art, which is the civic or political market. Which again is a brand new social entity. Before the formation of these medieval republics there was no government. There was no sense of political authority.
Now all of a sudden, we're adapting, we're reinventing the art to make it more appropriate and more poignant for these new civic settings and you see it clearly here with Simone Martini's painting of the Maestà. So if Duccio's painting was a religious subject in a religious setting, now we have a religious subject in a civic setting with Simone Martini's Maestà, the next logical step in the development of iconography and subject matter would be to in fact create a purely secular subject for a purely secular setting.
And that in fact is what we will be talking about in my next podcast. One of the most extraordinary pictorial cycles in the history of art and that is Ambrogio Lorenzetti's Allegory of Good and Bad Government. Which is located still today 700 years later in the adjacent room known as the Sala Dei Nove. The room of the nine, which was essentially the oval office of medieval Siena.
Where the governing council of the city met to essentially decide the fate and destiny of the city. So stay tuned for more on my next Podcast where we will pull apart this incredibly poignant, this incredibly effective, but very modern interpretation of what actually goes in into creating good government.
For more information on lectures and programs in the United States, art history tours in Italy and for online video lectures visit RockyRuggiero.com.
Sign up to be informed by email when we release new podcasts.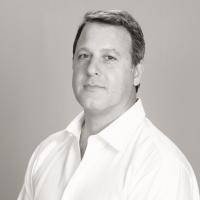 Rocky Ruggiero has been a professor of Art and Architectural History since 1999. He received his BA from the College of the Holy Cross and a Master of Arts degree from Syracuse University, where he was awarded a prestigious Florence Fellowship in 1996. He furthered his art historical studies at the University of Exeter, UK, where he received a Ph.D. in Art History and Visual Culture. In addition to lecturing for various American universities in Florence, Italy, including Syracuse, Kent State, Vanderbilt, and Boston College, Rocky has starred in various TV documentaries concerning the Italian Renaissance. He has appeared as an expert witness in the History Channel's "Engineering an Empire: Da Vinci's World" and "Museum Secrets: the Uffizi Gallery", as well as the recent NatGeo/NOVA PBS program on Brunelleschi's dome entitled "Great Cathedral Mystery."
Previous podcast
July 10, 2019
Next podcast
July 17, 2019
Videos You May Like