Episode 24: Siena – The Palazzo Pubblico and Piazza del Campo
Episode Info:
This episode will analyze the history and architecture of the medieval town hall of Siena known as the Palazzo Pubblico, which was one of the seminal civic structures in Europe. We shall also examine what has been described as the most beautiful urban space in all of Italy - the Piazza del Campo.
View Transcript
Buongiorno! I'm Dr. Rocky Ruggiero. Join me in rebuilding the Renaissance and making art and history come to life.
Welcome to the Rebuilding The Renaissance podcast, your guide to the art and history of Italy, from the glory of Rome to the magnificence of the Renaissance. And now here's your host, Dr. Rocky Ruggiero.
Buongiorno, everyone. Today's podcast is about the political center of the city of Siena, which is the Palazzo Pubblico and its surrounding Piazza del Campo. Now, when you're over in the Piazza del Campo area of Siena, which is where their city hall or what they refer to as their public palace, their Palazzo Pubblico is located. You get a very different vibe than the one we got when we were over at the Cathedral. And in fact, when I'm talking about the construction history of Siena Cathedral, my head spins and it spins because it's a very non-linear history where essentially they began construction and they changed their mind and they went over somewhere else. Then they worked on something else, and then they just keep adding more decoration. And the decoration was essentially limitless right inside of the building. That's very typical of medieval construction history.
But those of you who know me know that I am an early Renaissance architecture guy and that for me less is more. And I like order and symmetry and rationale. And that's exactly what you find when you head over to the Palazzo Pubblico and the Piazza del Campo. And there's a reason. The reason is very simply that because civic architecture was a new product at the end of the 13th the beginning of the 14th century, the Medieval Sienese government realized that the more rational and balanced and ordered their architecture appeared, the more rational and balanced and ordered they themselves were. In other words, the architecture was a type of marketing tool so that it really made it seem as if they had everything under control. So the Palazzo Pubblico, or the public palace was commissioned in the year 1297, making it an exact contemporary of the city hall up the street in Florence, the Palazzo della Signoria, aka the Palazzo Vecchio today, where construction began in 1299.
Now you look at the city hall in Siena and you'll notice that the building material is brick, and of course that brick is ubiquitous throughout the city because it was the most popular and the most readily available building material. And curiously as city hall was going up in 1297 the Council of the Nine, so just like in Florence where our supreme executive council consisted of nine men but was called the signoria, writer of the scenery. In Siena, the Supreme City Council was referred to more directly as The Nine, the Council of the Nine, and while they were building their palace, while they were building city hall, beginning in 1297 the nine decided to begin passing zoning laws concerning all of the buildings in the surrounding square. And those zoning laws consisted essentially of forcing anyone who built into the square to build using brick, right? So the idea of course was uniformity of material, but they also asked that everyone building on the Piazza incorporate a type of window known as a trifor, sometimes referred to as triforate windows, right? T-R-I-F-O-R-A-T-E.
I think you all know that tri means three and fora, F-O-R-A means opening or hole. Like when you perforate something. So a triforate window or a trifor is a single window aperture or opening that's divided into three sections by two columns. And if you look at town hall, you'll see exactly what I mean. Now, why do you care about triforate windows? Well, because on city hall in Siena you find triforate windows, but on city hall in Florence you will find biforate windows, right? So there are architectural details or elements that are geographically specific to the place where you find yourself. Now you walk into the Piazza del Campo today in Siena and you look around and you see that a majority of the buildings surrounding the Palazzo Pubblico, A, are not made of brick or at least not seemingly made of brick, and B do not incorporate triforate windows.
So you are of course inclined to think that perhaps no one followed those laws. Well considering that the building, the Palazzo Pubblico, was built some seven centuries ago, and the probability that that square would remain intact is pretty close to zero. In fact, there's just one section in the Piazza where you'll see that all the buildings in fact are made of brick and incorporate triforate windows. There is a section that is owned by the modern day bank, the Monte dei Paschi, right? So just take that one section where you do see brick and do see triforate, and try to imagine that just sort of spread through the entire circumference of the space. What you would have had essentially was this extraordinary urban space that's nearly semicircular in shape, completely surrounded by brick buildings with identical triforate windows. And so the question is how would you know that in fact city hall was the most important of those buildings?
And the answer is simple, one, that tall skinny tower right, the Torre del Mangia as it's called, that sits on top of city hall would be one way. And that tower by the way, is perfectly aligned with the main entrance ramp, right. Now today there are many access points into the Piazza del Campo, and each one of them is a unique because some of them are very narrow and very steep. And then you walk through this sort of arch space and you come on to this amazing large open urban space. Others are more ceremonial and large and the most important of all is the one located directly across on a diagonal to the towers that when you come in, your eyes are immediately drawn to that very tall Torre del Mangia. And so you know of course that that building to which it's attached is the most important of all.
Of course, the other more obvious way to recognize the Palazzo Pubblico as the most important building in the space is because of the actual slope of the square itself. Okay, so the Piazza del Campo, the name is a bit redundant today because Piazza means square, Campo translates as field, so it's the square of the field. Well, consider your Piazza's more of a 19th century term. Originally, it was referred to simply as il Campo, the field. It was the only one, and consider that in the Middle Ages space was the most precious of urban commodities. They simply did not have it. So to see such a large open space is a clear indication that this was a very, very important part of the city. And of course it was the part of the city that accommodated city hall. Well, consider that the Council of the Nine actually had to purchase land from its citizens so that they could knock down homes and buildings and then create that large open campo or field against the downward slope of the hill.
It gives you this clear, almost Greek theater feeling when you walk in. In fact, one of my favorite things is when I'm teaching my students and I have them sitting down, I invite them to sit down in the Piazza, and of course as they're sitting and they're looking at me speaking with my back to city hall, the feeling is clearly a theatrical one. In other words that they are in what we call the cavea area of a Greek theater or as that permanent stage scenery or backdrop. That was typical of Greek theaters as well. And this is the idea that this of course is the political theater of Siena. This is where their political performances and history actually unravel. So there is something extraordinarily theatrical to the entire space as well.
Now let's look at that building again. You'll notice that it is essentially arranged as a tripartite structure, right? Tri meaning three, partite just a fancy way of saying parts, three parts. And those parts consist of that tallest central section, which is then flanked on either side by two other shorter sections. Each section is referred to as a Torrione, T-O-R-R-I-O-N-E. Torre is the Italian word for tower, one, O-N-E is a majoritive suffix. It makes the noun that you attach it to larger, so Torrione would literally translate as large tower. Large, not because of their height but large because of their bulk, okay. Each one of those three sections covers a pretty large piece of surface area and each of those three sections represents a distinctive branch of Siena's, medieval communal government.
And now before I tell you what those three branches are, see if any of you can fathom a guess. That's right. Judicial, legislative and executive. I love to point that out to people visiting Siena, particularly Americans, because in the US we kind of pride ourselves on this development of a type of government where we have separation of powers that could supposedly limit one branch from becoming too powerful. Well considering that philosophy when all the way back to the people who invented democracy, right? The demos, the people demos, Greek and cratic power, demoscratic, the power of the people. Greece was the place where democracy was invented and they knew already that in order to maintain democracy, you needed to separate powers. And that's exactly what you get there in the medieval constitution of Siena, but also represented in the way the building is designed.
Let's start with the shortest tower to the left of the central section and to the right of that tall skinny tower, the Torre del Mangia. That was called the Podestà, P-O-D-E-S-T-A, with a reverse accent over the a. The Podestà was the title given to the Supreme Judge of the medieval commune. And this judge was responsible for hearing all of the civil and criminal cases at the time. And there were very specific conditions imposed upon this office. In order for you to serve as Podestà, you had to be a foreigner, okay? You could not serve in your own town. In order for you to serve as a Podestà you could not have any familial relations in the city in which you served. And when you served as Podestà, during your term of office, which could vary between months all the way up to a year, you could not leave your palace, right?
And all of this was essentially a means to limit the amount of corruption and influence. Outside influence on these judges. We know the scenario all too well today, right? Mr. Podestà is walking up the street, someone walks up next to him and slips a nice fat white envelope into his jacket pocket and says, "Cousin Vinny is coming up to trial next week. Do you think we can make an arrangement?" To make this essentially impossible they kept the Podestà sort of prisoner inside the palace. Now, I know this sounds like horrible jury duty or what have you, but in reality serving as a Podestà was one of the greatest honors of the Middle Ages. And when you finished your term, you were honored. Your family was honored by having its coat of arms displayed in the courtyard of the palace of the Podestà.
In fact, when you walk in today to the Palazzo Pubblico, there's really only one way to get in. You're walking into the courtyard of the palace of the Podestà, and you'll see some of those reliefs, now these rectangular plaques with shields and symbols on them. And those are the coats of arms of various families that have provided Podestàs to the city of Siena. It's roughly the equivalent of walking into the supreme court in Washington DC and seeing a photo of your dad or grandma or mom sitting on the Supreme Court of the United States of America. It's an extremely high honor to have. All right, so that section was the judicial branch, right? The Torrione del Podestà. The tallest central of the three towers was instead representative of, I know you're all thinking executive okay, but it was not executive, it was legislative. I want you to remember that in Siena we're talking about a city that was coming out of this political situation where there was too much power in the hands of too few people.
Prior to the democracy there was oligarchy in the city. The idea that technically even suggesting that that executive branch was the most powerful would have been a dangerous thing. That tallest central Torrione instead represents the legislative branch of government, which consisted of a parliament of some 500 men, known as the Gran Consilio, the Great Council. And again, if you think of a city of some 60,000 people, a parliament of 500 people? There's a pretty good broad slice of representation for just about everyone in this city, right? So the idea that the legislative branch was the most important. One interesting note, by the way, that they were having a big problem with absenteeism in the 14th century. And with 500 parliamentary members, very few of them actually showed up to do their civic duty. So the story goes that the council decided to then try to pass legislation to penalize those parliamentary members who did not show up.
And I bring this up because I remember back in the early 2000s exactly the same scenario occurred in modern Italy where essentially we have one of the largest and most expensive governments in the world in Italy today. And there was some sort of investigative news special where they were showing how many of those parliamentary seats were empty and how parliamentary members were actually voting for other people. One parliamentary member would vote for four or five other people. And so there was a big scandal. And so again, the parliament decided to try to pass legislation to penalize those members who were not showing up. And what happened back in 14th century Siena, and what happened in 21st century Italy was identical. That is the date that they voted on this bill to penalize those members who did not show up. It was full house both times and they vetoed the bill. Goes to show you that things have not changed in Italy over some seven centuries.
But the actual tower of power on the Palazzo Pubblico is that western Torrione, that is looking at the building, that shorter wing to the right hand side, which was the seat of executive power. It was the tower of the nine. One tower to rule them all. It sounds like something out of Lord of the Rings. And again, it was the nine that pretty much controlled the city. This electoral body of nine men who were elected into office for two month terms and then who were ineligible to serve again for some three years. In an attempt, A, to prevent anyone from remaining in government too long, it's what they call the FDR complex, and B, to make sure that it's not the same people who keep showing up in government again and again.
And so those three branches of government reflected in the tripartite arrangement of the town hall itself, a very elegant and eloquent solution. Now consider by the way that the proportion that you see today in terms of the central tower versus the two flanking is less pronounced than it was back when it was built. Now in fact, there a painting from the 15th century showing a great Sienese saint by the name of Bernardino, preaching out there in the Piazza. This painting is now in the Cathedral Museum and in the background you see city hall looking somewhat different than it does today because that tallest central section was even taller in relationship to the others. In other words, today you look at the Palazzo Pubblico, and on two flanking Torrione, you have two horizontal strings of triforate windows. Whereas originally there was only one.
What happened is they heightened those towers later on and then actually added a crown onto the central Torrione as well, so that although you still see the supremacy of the legislative over the other two branches of government, when the structure was built, that supremacy was even more pronounced. Now how does that building then sort of spill over into its surrounding urban space? For me, the most extraordinary thing is that the height of the Torre del Mangia, that is the height of that skinny bell tower attached to city hall, which is 87 meters. And consider that it's slightly shorter than the one in Florence, but who's counting? Ours is 91 meters in Florence, right? Sorry. But again, as a Florentine, I'm obligated to take jabs at the Sienese whenever possible, and there is one. Well, the height of that tower is nearly equal to the radius of the campo, of the square directly in front of it.
And for me, of course, as a early renaissance architecture guy, when you can find harmony between plan, right? That is the footprint, the two dimensional layout of that urban space and elevation, which is the three dimensional rise. That's an extraordinary thing. So you're supposed to walk into the space and feel that somehow the two dimensional space below you is connected to this three dimension, right? A one-to-one proportion between the Piazza and that tower. The fact that the Piazza or the campo is also paved in brick, right? So uniformity of materials sort of coming through. And then thirdly that the sections of the campo are nine. If you count them up, you have nine triangular sections, paved and brick, and of course those nine triangular sections reflecting the power of the nine, of that Supreme Council then emanating out from the building through the entire city itself.
It's just poetry. Its architectural poetry in the way the entire space was organized. And anyone walking. I mean you walk into the space today and you're moved I think by the sheer order and then harmony of the element. Can you imagine walking into that space at the beginning of the 14th century and it was being done? There's nothing like that. There would nothing that ordered since Roman times. When things like the forum or the Pantheon were actually constructed. And so there's a new market now, this idea of buildings going up but also of art going up. That was to reflect civic, to reflect the secular, to reflect the temporal, and no longer this exclusive religious market for art and architecture. And so of course, if it's a new market and if it's a new subject for artists to address what we're going to see is some really important innovations in the development of art and architecture.
Right there at the turn of the 13th and 14th centuries. In fact, consider that the entirety of this urban space, the palace itself went up in a 12 year period. Palazzo Pubblico was begun in 1297 and was essentially completed by the year 1309 which is astounding. I mean, 12 years is the blink of an eye in the medieval period. And then the construction of the actual tower, the Torre del Mangia as I referred to it. By the way, the Torre del Mangia, there's a little bit of debate as to where this name comes from. Some thinking Mangia having to do with the person who actually was responsible for ringing the bells and that that was his name. It might also be a corruption of the Latin word Magn, M-A-G-N. In other words, it was the Great Bell Tower, right? And Magn ends up becoming Mangia.
So then the tower of the Mangia constructed, and then finally the square itself, which was built up essentially between 1325 and 1344. All of it essentially put up within a half century and this efficiency and expediency in completing the whole space again, proving to the people of Siena that this government that they have just created was a government that could get the job done.
So it's not just the formal aspects of the building and its surrounding space, but also again, just how quickly it all went up to show the people of Siena that their government was an efficient one, right. One that perhaps our own government should consider today. Anyway, stay tuned in my next podcast. What we'll do is go inside of the Palazzo Pubblico, and look at the art and discuss whether or not this new civic market for art indeed does produce a new breed of art. We'll start off with Simone Martini's Maestà, and then to one of my absolute favorite works of art, which is Ambrogio Lorenzetti's Allegory of Good and Bad Government. So stayed tuned for more.
For more information on lectures and programs in the United States, art history tours in Italy and for online video lectures, visit rockyruggiero.com.
Sign up to be informed by email when we release new podcasts.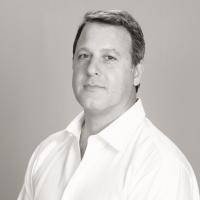 Rocky Ruggiero has been a professor of Art and Architectural History since 1999. He received his BA from the College of the Holy Cross and a Master of Arts degree from Syracuse University, where he was awarded a prestigious Florence Fellowship in 1996. He furthered his art historical studies at the University of Exeter, UK, where he received a Ph.D. in Art History and Visual Culture. In addition to lecturing for various American universities in Florence, Italy, including Syracuse, Kent State, Vanderbilt, and Boston College, Rocky has starred in various TV documentaries concerning the Italian Renaissance. He has appeared as an expert witness in the History Channel's "Engineering an Empire: Da Vinci's World" and "Museum Secrets: the Uffizi Gallery", as well as the recent NatGeo/NOVA PBS program on Brunelleschi's dome entitled "Great Cathedral Mystery."
Previous podcast
July 5, 2019
Next podcast
July 10, 2019
Videos You May Like