Episode 181 – Raphael's "Transfiguration" (Vatican Museums)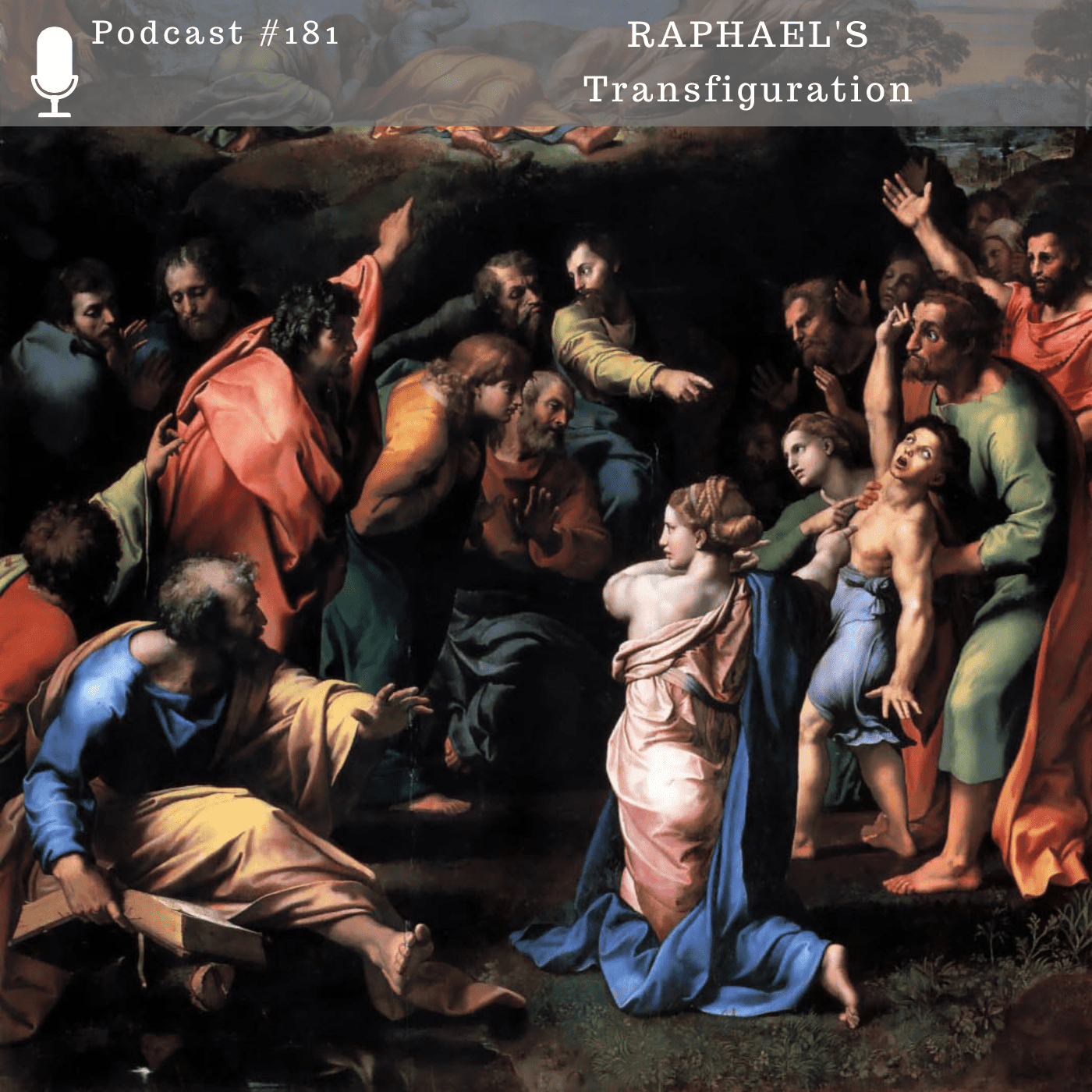 Commissioned in 1516, four years before Raphael's premature death at the age of 37, by Cardinal Giulio de' Medici, the "Transfiguration" was Raphael's last great altarpiece. The painting is a sort of summation of Raphael's artistic evolution, and not only synthesizes the artistic styles of Leonardo da Vinci and Michelangelo, but is also a harbinger of the Tenebrist style of Caravaggio nearly a century later.
Sign up to be informed by email when we release new podcasts.