Episode 180 – Rome: The Villa Farnesina – Renaissance Pleasure Palace Part II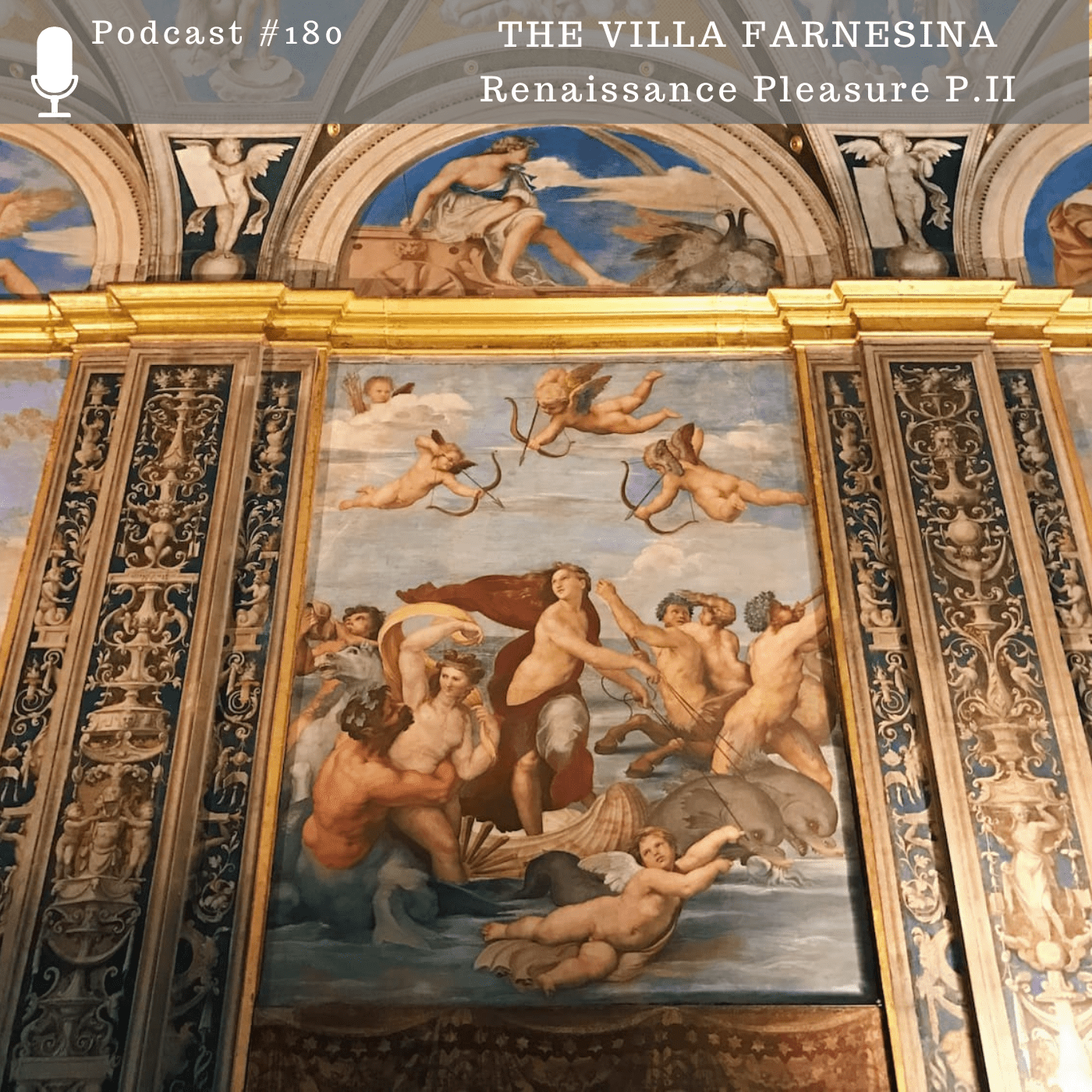 This episode continues to explore the extraordinary painting decorations of Rome's seminal Renaissance suburban villa. From the zodiacal images that represent the patron's horoscope, to Sebastiano del Piombo's "Polyphemus," to one of Raphael's most beautiful paintings known as "The Galatea', and, finally, to the virtual-reality-like Hall of Perspectives, the extensive fresco decoration of the villa makes it one of the most impressive decorative complexes in the world.
Sign up to be informed by email when we release new podcasts.