"Sistine Madonna" by Raphael Sanzio
Raphael's "Sistine Madonna" (1514) was commissioned by long-time patron, Pope Julius II.
Julius wanted the painting to serve as a tribute to his late uncle, Pope Sixtus IV, alluded to by the inclusion of St. Sixtus on the left-hand side of the image. This oil painting was one of the last panels completed by Raphael before his death in 1520. Surprisingly, the most famous part of the painting is not the Madonna, but rather the putti (baby boy angels) at the bottom of the image. Legend has it that Raphael drew inspiration for these putti from children watching him paint this Madonna, or two children seen by Raphael looking into a baker's shop window.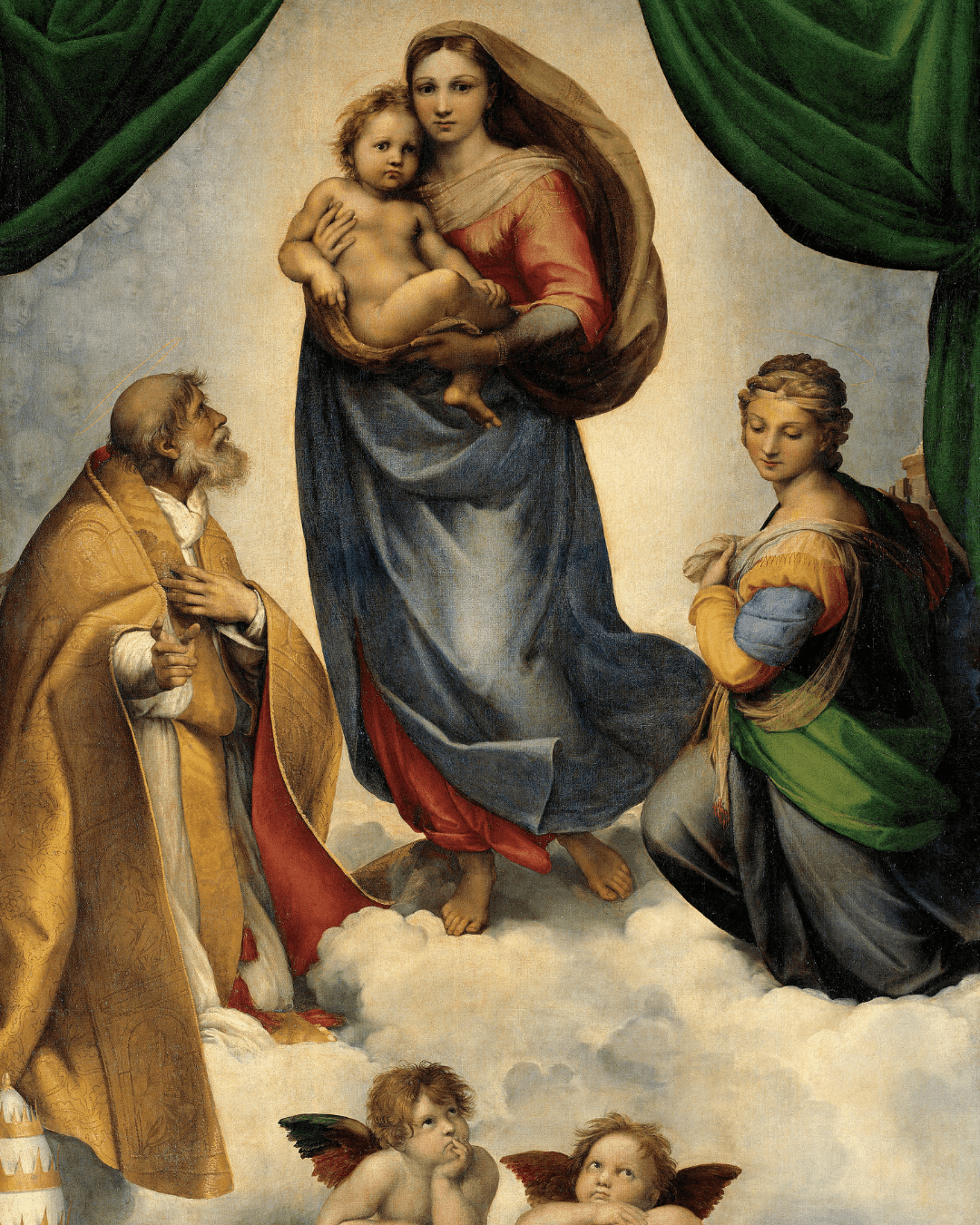 Special offer