Details
FLORIDA ITALIAN RENAISSANCE ACADEMY 2024
"Three Renaissance Giants: Leonardo, Michelangelo and Raphael"
Dates: February 22 – 23, 2024
Time: 11:00am  – 3:15pm
Location:
Arturo's Restaurant, 6750 N Federal Hwy, Boca Raton, FL 33487
Cost: $675.00
Includes:
All-in person lectures with Dr. Rocky
Morning coffee and biscotti
Two-course group lunch at Arturo's
Program Description:
This two-day intensive in-person academy will examine the unique artistic and historical identities of three major Italian artists who shaped the course of Western civilization. These three artists produced many of history's most iconic works of art and contributed significantly to ushering in the modern world.
Schedule:
DAY 1 – THURSDAY, FEBRUARY 22, 2024:
– Session 1 – 11am-12:30pm – "The Genius of Leonardo da Vinci"
This lecture will focus on the extraordinary artistic genius of Leonardo da Vinci (1452-1519). Through an in-depth analysis of selected works of art from throughout Leonardo's career, academy participants will acquire a profound understanding of the contributions, achievements, and failures of perhaps the most singular human being in history.
– Lunch break – 12:30-2pm (Group light lunch in Arturo's)
– Session 2:00-3:15pm – "The Divine Michelangelo"
Michelangelo Buonarroti's (1475-1564) artistic career spanned more than seven decades, during which time he produced some of history's most extraordinary works of art. Dividing his time between his native city of Florence and his adoptive city of Rome, the "Divine Michelangelo" – as he was known – was the first true master of the three major artistic disciplines – sculpture, painting, and architecture. This lecture will examine the epic life of the artist, using his milestone works of art and architecture to illustrate the various chapters of the artist's biography.
DAY 2 – FRIDAY, FEBRUARY 23, 2024:
– Session 1 – 11am-12:30pm – "Raphael: The Prince of Painters"
This lecture will examine the extraordinary career of one of the most important painters in history – Raphael Sanzio da Urbino (1483-1520) – better known simply as "Raphael." Combining grace, elegance and beauty, Raphael defined the standard for idealized painting. His balanced and harmonious compositions became the visual definition for what was described as "academic painting" in 18th-century France. We shall trace Raphael's short but prolific career through his sublime art of painting.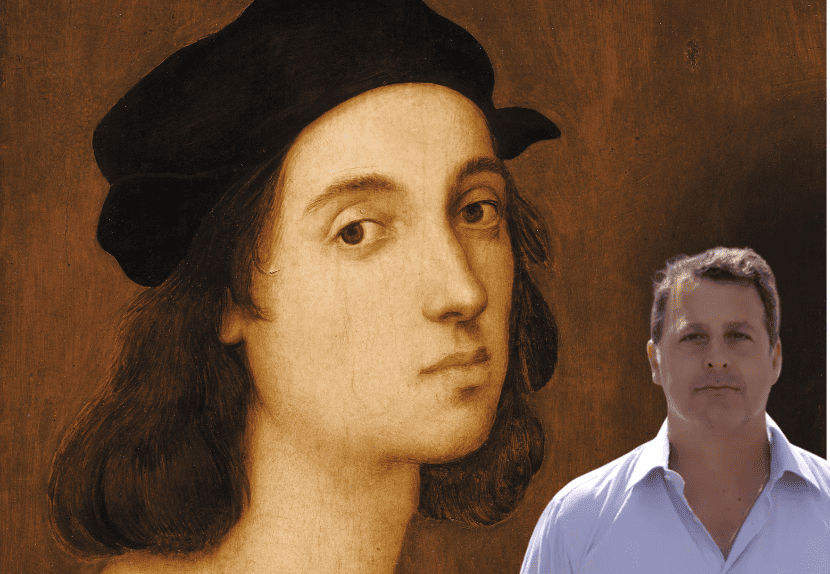 – Lunch break – 12:30-2pm (two course group lunch in Arturo's main dining room)
– Session 2:00-3:15pm – "The High Renaissance Holy Trinity" 
The fact that the lives and careers of these three extraordinary men not only overlapped but were directly intertwined is a direct reflection of the unique importance of their times. No other moment in western history witnessed the concurrence of such artistic genius in such close geographical proximity. This lecture will examine the professional and personal relationships between the three artists and how they not only helped to shape each artist's personal style, but also to define the art of the early modern world.