Episode 56: Florence – Competition Panels (Bargello)
Episode Info:
This episode examines the event that sparked the Renaissance - the famous competition between Lorenzo Ghiberti and Filippo Brunelleschi in 1401 for the contract for a set of bronze doors of Florence Baptistry. These two Renaissance giants produced bronze relief panels depicting the Old Testament subject of the sacrifice of Isaac in radically different ways, and the result of the competition determined the professional path that each artist would follow.
View Transcript
Buongiorno! I'm Dr. Rocky Ruggiero. Join me in Rebuilding the Renaissance, and making art in history come to life.
Welcome to the Rebuilding the Renaissance podcast, your guide to the art and history of Italy, from the glory of Rome to the magnificence of the Renaissance, and now here's your host, Dr. Rocky Ruggiero.
Buongiorno everyone, and a big drum roll please, because today, after 55 podcasts, we officially begin our campaign on Renaissance art. Yes, finally. The podcast series entitled Rebuilding the Renaissance will get to the Renaissance proper. Now, if you're thinking, wait a minute, what have I been listening to the entire time? Well, we've actually backed up again all the way to ancient Roman times, because it's not enough to talk about the Renaissance in a vacuum. You sort of have to put the Renaissance in context to what it was and this notion that this French word Renaissance, which literally translates as rebirth, and in fact this movement, which began in Italy but then spread throughout Europe beginning around the year 1400 or so, was the rebirth of all things ancient Greek and Roman, of all things classical, and so this Renaissance, this revival, technically, of civilization and of the arts, which according to at least at rather skewed Western perspective, had remained dormant for a majority of the middle ages.
You may remember back to my Put It In a Box podcast where I talked about how this expression, middle ages, or adjective medieval, was a bit derogatory, because essentially it suggests that it's this kind of interim period that came between the peak of Western civilization and that is classical antiquity and it's revival then in Italy in the 15th century, but consider that many historians believe that the Renaissance would have actually begun earlier. In other words, when we're talking about the art that was produced by Giotto and Duccio, visual arts produced by these artists, but also then literary arts, figures like Dante and Boccaccio and Petrarch, all of this being produced at the beginning of the 14th century, and so we already see the spark that will ignite this movement called the Renaissance. Well most historians, including myself, believe that the Renaissance could have in fact started about a century earlier had it not been for the black death of 1348.
In other words, just as this avalanche began to gain momentum at the beginning of the 14th century with all these great artists that I just mentioned, the black death came along and essentially you just smoldered the entire thing, and then we had to wait another half century or so to the beginning of the 1400s for the Renaissance to officially begin, and the event that is generally believed to Mark the beginning of the Renaissance was a competition that was staged in the year 1401 in the city of Florence, Italy, and the competition was for a commission prize. In other words, the winner of this competition would receive a contract to produce a set of bronze doors to adorn the baptistry of the city of Florence, and so this is the famous competition for the baptistry doors. Again, that was staged in the year 1401 by the opera, or by the Works Committee of Florence baptistry. Now consider that there was one administrative works committee that operated and oversaw the decoration and construction of the baptistry, whose members came from the arte della, and you may remember back to my podcast about Orsanmichele.
That word Calimala does not refer to some sinister Asian organized crime group, but instead to the wool merchants. So the Calimala, or wool merchants, were responsible for the decoration and construction of the baptistry, whereas the Arte della Lana, or the wool guild, that is the manufacturers of textile, were responsible for the construction and decoration of the cathedral proper. So wool merchants at the baptistry, wool makers at the cathedral, and in 1401 the wool merchants decided that they would take upon themselves the responsibility for commissioning a second set of bronze doors for the baptistry. Now consider that earlier in the 14th century, a first set of bronze doors had already been made by very important Gothic sculptor named Andrea Pisano. Remember back to my podcast about the construction of Florence cathedral. Pisano was the second architect to work on the Campanile. He took over when Giotto died in 1337. Well, Pisano was a very celebrated sculptor, no relation to the other Pisano that I've discussed in previous podcasts as well.
That is Nicola Pisano. They're both called such simply from the fact that they both came from the city of Pisa, and Pisano had produced a set of doors in the first half of the 14th century, which are quite beautiful, first and foremost, but also exemplify this Gothic notion of relief sculpture. So the subject matter of Pisano's original doors is the life of Saint John the Baptist, which should be no surprise, considering again, the doors adorn the baptistry, which is dedicated to the same. The doors are made of bronze and we've talked a bit about what bronze means. It is an alloy of copper and tin, and the relief sculptures … remember when we're talking about relief sculpture, we're talking about sculpture that's stuck to a flat surface, different from sculpture in the round, which is instead free standing or at least separated from any kind of background material.
And the bronze reliefs are all contained within what we call quatrefoil frames, which is kind of the standard frame for relief sculptures in the Medieval period. That is a frame that you've all probably seen but simply do not recognize by name. Quatre, of course means four, and foil. So quatrefoil, meaning lobe or leaf. We use that word foil very often in common language today when we're talking about aluminum foil. Foil meaning leaf, because essentially those four semicircular lobes that define a quatrefoil frame, and so four leaves, four semicircular corners to the panel itself. That's where the term quatrefoil comes from and it was the preferred frame for relief sculptures in the middle ages, which is why when in 1401, the opera of the baptistry staged the competition. They imposed very specific conditions upon the competitors, the first of which is that anyone participating in this competition … again, the prize for which was the contract to produce the second set of doors, would have to depict the same subject.
In other words, anyone participating would have to depict the same Old Testament subject, which was the sacrifice of Isaac, would need to depict that subject with the exact same number of figures, and that number is seven. Now, one of the things you will pick up on as these podcasts progressed is that the magic number in the Renaissance is seven. In fact, when I ask you how many, almost without thinking you can try seven, and if the answer is not seven, you can then respond three, simply because of the numerological value associated with these numbers, the seven days of creation, the seven known planets, the seven strata of the universe. Seven is the second most important number from a numerological perspective after the most perfect of numbers, which is three. So same subject, sacrifice of Isaac, same number of figures, seven, and all of this contained within the same quatrefoil frame that I just described, presumably in an attempt to keep a certain amount of continuity between the doors.
You may remember from the podcast on Florence baptistry that the four principle sides are articulated either with a portal, or an opening that contains a door, or on the Western side of the baptistry we have an apse, which actually contains the altar proper. So if they're planning on accommodating three sets of doors, presumably they would like a certain continuity or similarity in style and design between those doors, hence the insistence upon using the quatrefoil frame. Now, if you read Vasari's account of the competition … that's right. Giorgio Vasari, he tells us that there were seven competitors, and the fact that Vasari is throwing out the number seven is indicative of the fact that he probably did not know exactly how many people competed in the competition, but using, again, that magic number seven, and most of our account of this competition is biased, because essentially the two finalists … this is something that we do know for certain.
The two finalists in the competition were Lorenzo Ghiberti, who at this point was 23 years old. He was born in the year 1378, a goldsmith by training. The other finalist was Filippo Brunelleschi, who was just one year older, born in 1377, so 24 years old at the time, and of course Brunelleschi is celebrated as one of the greatest architects of all time, but consider that he too began his career as a goldsmith. Now the story goes that these artists essentially became finalists in this competition. They produced their panels, were presented to the judges, who again were members of the wool merchants guild, and depending on who you believe, according to Ghiberti in his commentary … so in other words, words that he wrote with his own pen in the 15th century, he won the competition flat out. He actually says that the palm of victory was awarded to him exclusively, sort of saying no strings attached at all.
If instead we are to believe Brunelleschi's earliest biographer, a man by the name of Antonio Manetti, who wrote his biography about 30 years after Brunelleschi died, he instead tells us that the competition ended in a tie, that the judges could not decide which of the two competition panels they preferred and so actually wanted the artists to work collaboratively, and according to Brunelleschi's rather biased biographer, Ghiberti remained silent. He was content with this decision, thinking of course it would have been probably prestigious to work with someone as great as Brunelleschi, but that Brunelleschi refused to share the contract and insisted that if he could not work on the project alone, then he did not want to work on it at all, and so in the end he decided to refuse the contract and to leave the city of Florence and to pursue a different career, and to pursue that career in a city called Rome, that presumably this was the motivation behind Brunelleschi making an important career change, abandoning goldsmithery and taking up architecture as his major artistic discipline.
Now, did the competition end in a tie in reality? Folks, I hate to tell you this, but the answer most likely is no. Now again, if you're new to me, if you're new to my personality and to my professional perspective, I am a Brunelleschian. I dedicate my research to a church called Santo Spirito, which was one of Brunelleschi's two major churches. So inevitably I am very biased in my discussions of Brunelleschi. In fact, I usually refer to Ghiberti, who after this event would become Brunelleschi's sort of arch rival as the bad guy, because in art history you can't like both of these guys. You've got to take a stand. You're either a Ghibertian and you stand with Ghiberti, or if you're listening to these podcasts you better well stand with Brunelleschi, and every time I walk into the Bargello Museum and stand in front of the two competition panels … this is a pretty amazing thing, that still today, in the 21st century, you can walk into a museum in Florence and see these two competition panels side by side.
They're in the Bargello Museum, and if you're in Florence or going to Florence, make certain that you go see them, because you can decide for yourself just which of the two panels you prefer, and every time I walk into the museum, I'm hoping that that will be the time that I actually think that Brunelleschi's panel is better than Ghiberti's, and I've been walking into that museum regularly for the better part of some 25 years, and it has not happened yet. Every time I walk in there, I look at Brunelleschi's panel, I look at Ghiberti's panel and realize that Ghiberti flat out won the competition, for two reasons. One, because his panel stylistically is superior to Brunelleschi's, and two, Ghiberti's panel is technically superior to Brunelleschi's as well, and this is what we're about to get into.
Now, before I get ahead of myself, I'm telling you that technically this competition was the event that marks the beginning of the Renaissance. Well, why? A: because of the timing. 1401 corresponds exactly with that date that I gave you in my Put It In a Box podcast, of 1400 as the year in which the Renaissance begins, but two, because of the caliber of these competitors. Ghiberti and Brunelleschi would go on to define the early Renaissance, Ghiberti in his production of sculpture, mainly bronze sculpture for Orsanmichele, for the baptistry itself, and of course Brunelleschi just overshadowing everything that anyone else in Florence produced with his construction of the dome of Florence Cathedral, as well as literal invention of Renaissance architecture, but we'll leave that for future podcasts as well.
So the idea that we have two of the major protagonists of the Renaissance competing at a time just as the Renaissance begins, but just as importantly, the fact that it was a competition, and this is going to be a recurring leitmotif throughout all of my podcasts, and part of the reason why Florence produced as much great art as it did, and the fact that it didn't matter if your name was Ghiberti or Brunelleschi or Masaccio or Donatello or Leonardo or Michelangelo … you could never rest on your laurels. There was this intense competitive spirit amongst these artists, fighting tooth and nail for just every one of the major commissions in this particular high powered competition of 1401 was just the first of many competitions that in fact would define the Renaissance. Now before I get ahead of myself, why? Because technically the style of both of these panels is not Renaissance.
They are both designed in what we call an International Gothic or Late Gothic style, and this particular style, which essentially characterizes the art that was produced towards the end of the 14th, beginning of the 15th century, is this transitional style. In other words, when we put art history in a box the way I did … so I'm guilty as well, and tell you that the Renaissance begins in the year 1400, the impression that we give is so absolute that most people imagine that at the stroke of midnight of January 1st of the year 1400, all of the Gothic art magically disappeared and suddenly everything became Renaissance, and unfortunately that's not the way it happened. The way it happened instead was gradually. So there was a movement away from Gothic style art and towards Renaissance, and this Late Gothic, this International style Gothic essentially has elements of both.
There's that same kind of stylization, that impossible elegance that we discussed when looking at Simone Martini and Ducco in earlier podcasts, but at the same time things are becoming more realistic and naturalistic as well, and so this is what we're talking about with this International style, and I'll give you more details as we get into the panel. So let's get down to the nitty gritty. Bronze panels depicting the sacrifice of Isaac. If you're not familiar with the Old Testament story, it is a rather nasty one of God testing Abraham's faith by asking Abraham to kill his son Isaac, in demonstration of his dedication to God. In other words, very late in Abraham's life, his wife was named Sarah, the two of them were rewarded with a son by the name of Isaac, and then God said, "Look, if you really do believe in and are dedicated to me, you will prove it by killing this son," and Abraham, we're told, was ready to do just that. He brought Isaac up to a hilltop, was about to kill him, when an angel showed up just at the nick of time and told Abraham that it was just a bad joke, that he actually did not need to go through with it.
Okay, so this is the screenplay that the artists are working with. We know what the stage is going to look like, it's going to be a quatrefoil frame, and we also know how many actors will be up on that stage, because again, they were asked to use seven figures, both human and non. All right. So let's start with Ghiberti's panel, where essentially the dominant architectural form is that large stone formation that you see descending from upper left to lower right, and architecture in its most simple definition is the division of space, and that's exactly what that large stone structure does. It divides the scene essentially in two. To the lower left of it we have two servants, two bystanders, technically, who serve no specific role other than kind of fill space and they're organized or arranged orthogonally. So one of the figures has his back to us, then a donkey positioned in front of him, and then another figure facing out towards us.
And so in a pre perspective world … and remember, my rule is that you cannot use the P word, the P word being perspective, until the year 1427. We'll talk about this in a later podcast, when an artist named Masaccio first applied linear perspective to his painting of the Holy Trinity. So what do we call it before 1427 when perspective appears in art history? We simply call it three dimensionality, in this orthogonal arrangement of the figures by Ghiberti in an attempt to give us a sense of depth. Hey, but look at that figure with his back to us and look how the drapery that covers his body is anything but naturalistic. Those swinging, what we call pendulum curves, back and forth rhythmically. Absolutely beautiful treatment of the cloth, but completely unrealistic. It would take a hell of a lot of starch to get that kind of folding in the cloth itself, and look at the way the figure stands.
This is not our classically inspired Contrapposto, this John Wayne stance that we see. Instead, there's something very effeminate, very light footed about the figure who looks like a ballet dancer doing his warmup exercises, if you will, and again, that Gothic had much that was a feminine about it, and we're seeing that still in this International stop. Okay, to the right now of the rock formation and to the main event that is Abraham about to kill his son, and if you look at Abraham in the center of the scene there, you'll notice this unnatural arching or bowing or curving of his body. In fact, one of the dominant characteristics of International Gothic art is that body in drapery forms will take these exaggerated kind of curve positions, and oftentimes we use alphabetic letters, because they look like alphabetic letters, to describe them.
And so his body, Abraham's, forms what we call a C-curve to really make certain that a spectator knows that he's about to go through with this task. In fact, when I looked at the panel for the first time years ago, it immediately … his gesture immediately reminded me of operatic gesture. When you go to an opera, you can understand what's happening even if you don't understand the words, A: because the gestures are mellow dramatic. Mellow from the Greek melos, which means music. We all know what drama is, theatrical performance, and so mellow drama means exaggerated gestures performed to music, and whenever I look at Abraham in this particular piece, he reminds me of a baritone. I can almost imagine him singing, "I'm going to do it," as he pulls that knife way, way, way back, to guarantee that the spectator knows what he is about to do.
The drapery covering his body, still characterized by these swinging pendulum curves that we saw before. Now on the receiving end we have Isaac kneeling on a sacrificial altar. That box upon which his knees rest is the actual sacrificial altar. If you look to the immediate right of Isaac, you'll see the kindling. So the plan is to kill him first and then to burn Isaac's body in offering, and the body of Isaac is quite classically inspired . There is an ideal proportion to it, which is a kind of hint or a touch of what the Renaissance would be. Yet his reaction to his imminent death is kind of surprising. It's rather bold, rather complacent, almost. You can almost imagine Isaac as a tenor, because he's a young man, singing back to his father, "Father, do what you must," kind of ready to go through with the whole thing, and then just above you see the angel flying into the scene in no real rush to get there.
And since angels are androgynous, I am presuming that the angel is a soprano voice, and no, I am not going to try a soprano voice here for all of you, but you can almost imagine the angel bursting into the scene and saying, "Don't do it." So what is actually happening in Ghiberti's interpretation of the subject? The answer, nothing. Everything is about to happen, and if you think about this from a visual perspective, this is an ingenious solution to a rather brutal subject where a father is about to kill his only son to prove his faith to God, and so what you do … in fact, films oftentimes do it. You're watching a movie and the movie brings you all the way up to the last scene and then just goes blank. You don't need to see what happens next. We all know what happens next.
A plane will crash or someone dies or what have you, in a very popular story. We all know how the Abraham and Isaac story ends, and so what Ghiberti does is he brings us up to the brink of the conclusion and then stops. I'm using these cinematic analogies … and folks, remember that's essentially what this stuff is. It was as much entertainment as it was art and instruction. Okay, compare that interpretation of the subject to what Brunelleschi does on the other side. In Brunelleschi's interpretation … so if we're looking at Brunelleschi's panel now, the epicenter of his composition is Isaac himself, which makes perfect sense, because he is the one who was about to lose his skin. Isaac there on his sacrificial altar as well, but not kneeling complacently. There is a tension and torsion through Isaac's body that, in my opinion, is perfectly appropriate, because daddy or no daddy, if someone's putting a knife into your neck, something called survival instinct kicks in, the adrenaline starts pumping through your veins, and every ounce of strength that you have will go into getting you out of that predicament.
So much so that in Brunelleschi's panel, this aggressive lean, Abraham leaning into Isaac. We're really kind of getting into business here and what he has to do, and for me the most disturbing part of Brunelleschi's interpretation is the way Abraham's left hand comes and essentially palms the entirety of Isaac's head. In other words, this big hand kind of cupping the right hand side of Isaac's head, and with his thumb, Abraham pushing the chin of Isaac back and up to expose the neck. The great irony, growing up in Southern Italy in a very kind of rural environment where we would very often see chickens or sheep or what have you being slaughtered before we would eat them, what have you. It immediately reminded me of the paradox of a butcher being more aggressive momentarily to spare the animal any further. So in other words, what Abraham is doing is exposing the neck to get this over more quickly.
So he pushes that chin up, the knife of Abraham pushing already into the flesh. If this were a movie, there would be blood trickling down Isaac's neck, because that steel has already made contact with the skin, and it's such a dramatic moment. The angel has flown, and you can almost imagine the supersonic kind of superhero speed coming in from the left hand side, grabbing Abraham's wrist and performing what appears to be some kind of jujitsu maneuver. This unnatural bending of Abraham's wrist as the angel pulls it back, and my favorite part of the entirety of the panel is the expression on Abraham's face, where it looks like he's just been doused with a bucket of ice water, or you almost imagine, again, the scenes leading up to this when in the movie where Abraham is in this semi catatonic trance, mumbling to himself, "Must kill Isaac," and about to go through with it.
I mean, you know what it is to have to do something unpleasant and how you have to kind of just build and work yourself up to do it, and suddenly the angel interrupts and there's this look almost of shock on Abraham's face. So if I'm calling Ghiberti's interpretation of the subject the ballet/operatic, where all his figures are kind of Peter Panning and dilly dallying around, my nickname for Brunelleschi's interpretation is the bar room brawl. You have to consider that in the early 15th century, no one had ever seen biblical characters of the ranks of Abraham and Isaac and angels slugging it out the way they did in Brunelleschi his panel, and I imagine that when the judges saw this, they probably both recognized and appreciated the novelty of this. Like it or not, if naturalism is our objective, violence is very much a part of nature, and Brunelleschi's really the first to introduce this new aspect, the first to go Tarantino on us in his rendering of the subject.
But I also imagine that the judges realized that the doors, the prize for this competition, were going to consist of 28 individual panels and that if Brunelleschi was planning on keeping up this kind of dramatic intensity through 28 panels, that it might just raise the collective blood pressure of Florence through the roof. So why not go with the safer and more elegant and technically more traditional style that Ghiberti had introduced? I think that this was in large part the motivation behind choosing Ghiberti's panel over Brunelleschi's. The other, and I mentioned this before, wasn't just a stylistic decision. In my opinion, it was also a technical one. The medium, as I mentioned, is bronze, and when you're pouring bronze or casting bronze, technically, on such a small scale … if you are not familiar with bronze or how it's created, go back to my podcast about the bronze sculpture technique.
I dedicate an entire podcast to it, and essentially, the fewer the pieces that are cast, the less bronze is wasted, and Ghiberti's panel was actually cast in a single piece. In other words, he made it in clay, covered it with plaster, used lost wax process, and then essentially what came out was the entirety of the panel, whereas Brunelleschi's was done in several pieces. Several of the figures in Brunelleschi's panel were actually cast separately and then bolted on later on, and you don't have to be an art historian or an artist to simply try to imagine what it is to pour molten bronze into little models that are just inches tall and how that bronze would just come bubbling out the side. In other words, in one panel, I think that the judges were probably just unaware or unconcerned that Brunelleschi was using the inferior technique, but again, the winner of this competition is going to produce a set of 28 panels, and Brunelleschi's inferior technique, which would mean losing and using more bronze, would get very expensive.
And ultimately in the city of Florence in the 14th and 15th centuries, we are in a city of merchants where the price tag was always an issue, and so I think the idea was behind the stylistic decision to choose Ghiberti's panel over Brunelleschi's, there was also the economic one, that Ghiberti was simply the better caster of bronze, he was the better goldsmith, he was the better metal worker. So let's go with him. Ghiberti would win the competition. Ghiberti would produce a set of doors. In fact, they will be the subject of my next podcast, the so called Northern Doors of the baptistry, and the Opera would like those doors so much that they would commission a second set of doors from Ghiberti as well. And that second set of doors are arguably the most famous doors in the world known as the Gates of Paradise.
So what I want you to remember from all of this is that the Gates of Paradise, the famous golden doors of the baptistry not a direct result of this competition that we're talking about right now. They were an indirect result. First, a set of doors depicting scenes from the New Testament that were originally placed in the Eastern portal of the baptistry, and when finished, were appreciated so much that his second set was commissioned, the Gates of Paradise, and when they were completed, the Eastern doors were moved to the Northern side, which we'll be talking about in my next podcast, and replaced with the famous golden doors. So the golden doors were not a direct result of this competition. We're getting off to a pretty dramatic start here to the Renaissance, and it's just going to get more intense from this point on. So I'll break off there from our discussion here of the competition, which kicked it all off, the firework, the hand grenade, whatever you want to call it that started this whole movement, and in my next podcast, we'll actually look at the set of doors that resulted from this competition. So stay tuned for more.
For more information on lectures and programs in the United States, art history tours in Italy, and for online video lectures, visit rockyruggiero.com.
Sign up to be informed by email when we release new podcasts.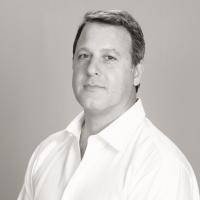 Rocky Ruggiero has been a professor of Art and Architectural History since 1999. He received his BA from the College of the Holy Cross and a Master of Arts degree from Syracuse University, where he was awarded a prestigious Florence Fellowship in 1996. He furthered his art historical studies at the University of Exeter, UK, where he received a Ph.D. in Art History and Visual Culture. In addition to lecturing for various American universities in Florence, Italy, including Syracuse, Kent State, Vanderbilt, and Boston College, Rocky has starred in various TV documentaries concerning the Italian Renaissance. He has appeared as an expert witness in the History Channel's "Engineering an Empire: Da Vinci's World" and "Museum Secrets: the Uffizi Gallery", as well as the recent NatGeo/NOVA PBS program on Brunelleschi's dome entitled "Great Cathedral Mystery."
Previous podcast
February 12, 2020
Next podcast
February 19, 2020
Videos You May Like