Episode 55: Answers to Open Questions – Part II
Episode Info:
This episode will answer many of the questions proposed by my listeners. From how the frescoes on the dome of Florence cathedral were executed, to how the artist Caravaggio died, to the Kenneth Clark vs. John Berger controversy - and much more - I respond directly to your very own questions.
View Transcript
Buongiorno! I'm Dr. Rocky Ruggiero. Join me in rebuilding the Renaissance and making art and history come to life.
Welcome to the Rebuilding of the Renaissance podcast, your guide to the art and history of Italy from the glory of Rome to the magnificence of the Renaissance. And now here's your host, Dr. Rocky Ruggiero.
Buongiorno everyone. In today's podcast, I'm actually going to address and attempt to answer the questions that you propose to me. You may remember a few months ago in our social media platforms, we actually announced a general call for questions. And so today what I'd like to do is to address some of those questions in hopes obviously of answering them as well.
The first question, which was asked by a history teacher from Apple Valley, California was, how did they paint the interior of the dome of the cathedral so far above the floor of the Basilica.
Now I presume that you are talking about Florence Cathedral in this case. Actually a very good question because of course the dome is not only large in scale, but it's also quite high above the ground. And consider that from the floor of Florence Cathedral to the oculus, to the opening at the top of the dome, we're talking about a height of 102 meters or approximately 33 stories. And so the question is how of course did they execute those frescoes so high above the ground? Well, the answer is more or less the same way that Brunelleschi built the dome in the first place. In other words, the dome of Florence Cathedral, which was built between 1420 and 1436 and to which I will dedicate a series of podcasts, fear not. Again, bear with me, we're moving chronologically, but when we do get to the Renaissance, we will spend considerable time on Brunelleschi's dome, was constructed in a rather ingenious way.
One of the big issues of course was using supporting scaffolding for the wood. And one of the things that Brunelleschi did was actually build using suspended scaffold. In other words, scaffolding that was inserted into and suspended upon the very structure that it was responsible for building. In other words, they had holes in the actual dome or cupola itself through which they inserted wooden beams, upon which rested planks, which served as scaffolding. And many of the holes used for those wooden beams or for the insertion of the wooden beams are still visible in the dome today. So that when in 1572 or a 140 years later or so, the artist Giorgio Vasari. Yep, you got it. Giorgio Vasari, the author of the Lives of the Artists was also an artist. He essentially was assigned the task of painting the dome.
What he did was essentially to reconstruct the scaffolding that Brunelleschi had used. He still had the holes there available to him into which he could insert his wooden beams as well. And essentially then had his workshop, his painters on top of that platform and working their way down. Remember when you paint fresco, you paint from the top down. Now curiously, Vasari also learned something very important from his good friend Michelangelo and all of the turmoil that Michelangelo underwent when he was painting the Sistine Chapel ceiling standing up for four and a half years in a very uncomfortable position. We're told that Vasari designed a very special chair which could be used by his painters to essentially paint comfortably while they were up there painting the frescoes on the dome of Florence Cathedral. And I always claim that this chair was essentially the earliest known example of a La-Z-Boy recliner or a dentist chair. Supposedly it would support both the feet and the head of the painter so that all he had to do was extend his hand upwards towards the dome itself.
Took a total of seven years to complete the frescoes. They started in 1572. Three years into the project Giorgio Vasari died of natural causes. No falling to his death or anything like that. And the frescoes were completed by another artist by the name of Federico Zuccari in 1579. Not that bad considering again, we're talking about covering nearly an acre of surface. 35,000 square feet of dome surface covered in the fresco decoration there by Vasari and Zuccari between 1572 and 79. I hope that answers your question.
Question number two, I don't think this is worthy for a podcast, but my question is, do you have a date yet for your LA tour of the Getty? And this question was actually posed by a very good friend of mine. The answer is yes. Now considering again to this podcast will be coming out before my lecture tour on the Michelangelo drawings exhibit at the Getty Center in Los Angeles, which will be taking place on March 7th of the year 2020. If you're listening to this podcast way in the future, then you've missed it. March 7th, 2020 at 11:00 AM is the scheduled time for my lecture tour of the drawings exhibit on Michelangelo at the Getty Center in Los Angeles.
If you are in fact listening to this though after this particular event, remember to check out my website, rockyruggiero.com and go to the events page and the upcoming events, which will keep you updated on to all of my events. I'm in Los Angeles fairly regularly, at least twice a year now, both at Eataly, Eataly Los Angeles and the Getty Center for various events. Again, if you want to stay up to date, all you need to do is to check out our website. Hope that answers your question.
Okay. Next question. I was wondering what my must have books about the Renaissance should be for a novice's bookshelf. This question which was posed by, and I'm quoting here, a former student enjoying rediscovering what I first learned about years ago in Rocky's class. This is a question posed by a former student and I really do appreciate it when my former students chime in to know that they're still interested in this stuff years and years later. The question essentially is what are the must have books about the Renaissance for a novice?
Again, I could pretty much dedicate the entirety of this podcast to that question. I'm going to defer this answer to my social media platforms because one of the things I do every Thursday is to publish or post a, on my bookshelf post. In other words, essentially telling you what I have on my bookshelf as a way to suggest the readings that you should perform in order to learn more about the materials. Some of my favorite books. And it is a rather eclectic mix, not only just art history, but history, literature as well, but most of which dealing with this particular subject.
If you follow us on Instagram @RockyRuggiero1, as in the number one. Rocky Ruggiero 1, and you can follow us on Facebook @RockyRuggieroCPA. On Twitter, you can follow us @RockyRuggiero. On LinkedIn @RockyRuggiero and finally on my YouTube channel, which is Rocky Ruggiero as well. And every Thursday, again, I'm following this on my bookshelf theme, which will indicate to you those works of literature that I think most would help you understand the period and the art that we are talking about.
Okay, next question. I really enjoy your podcasts, especially those about Florence and I can't wait to listen to your next ones. Thank you very much for that compliment. I'm really glad that all of you are enjoying these podcasts. We're getting some great feedback from many of you and I really do appreciate the interaction and all of you taking the time to actually write in these questions. I think it's a really effective and fun way for me to interact with you. That's probably one of the hardest things for me to do in these podcasts and that is this sort of monologue or the soliloquy that I need to perform. I'm used to dealing with people in person. And if you have been with me, if you've heard me lecture, you know that I like to engage my audience. I like you to become a part of my lecture because it makes it much more dynamic. And to be perfectly honest after a while, kind of gets sick of hearing my own voice.
But anyway, so this is kind of fun. And the question I have, I've been wondering about the significance of the two small statues just in front of Palazzo Vecchio in Florence. Behind David and Hercules and Cacus. Could you please tell us a little bit more about them?
All right, so if you don't know what we're talking about, the Palazzo Vecchio is the medieval city hall in Florence. I dedicated an entire podcast to it and its history, but also to the statuary. A separate podcast on the statues. And I did not address these particular statues being asked about because they're almost always overlooked. They are the two marble statues to the immediate left and right of the western entrance of Palazzo Vecchio. And the reason they're overlooked is because they're much smaller in scale than all of the other statues. And the two that stand in front of them are perhaps the two most noteworthy. The copy of Michelangelo's David is directly in front of the male statue in question. And then the marble sculpture of Hercules extending over Cacus is located directly in front of the female figure. I think they are very literally overshadowed by these pieces.
Well these sculptures are not of particular import and their subject matter is somewhat mysterious because at first glance you imagine that they represent Adam and Eve. One is male, one is female. And the reason the Adam and Eve thing is because both of them have bronze fig leaves covering their genitalia. Of course the idea that Adam and Eve, once kicked out of Eden covered their nudity with fig leaves. But in reality, most of the literature refers to these two marble statues as termini. Termini meaning ends because their function was actually to support a chain which closed or blocked off the western entrance of city hall. And one of the statutes had one end of the chain fixed on it and the other statue had another, so they were chain ends. They were termini, technically speaking. And if you look at the way that they're carved, the legs of the statues are not fully developed either.
More than statues, they are what we would call hermes, H-E-R-M-E-S. And hermes are a kind of mix where essentially you have this architectural rectilinear base, trapezoidal usually in shape that then kind of anthropomorphosizes into a head or a bust. Very popular in the ancient Greek world and brought back of course in the Renaissance. Mistakenly identified as Adam and Eve or perhaps that was their intent, but there really isn't anything else to indicate that that is their identity. And used essentially to support the chain that closed off the western entrance. Now consider that the bronze fig leaves are later additions. And this is probably what has led to this misinterpretation of the sculptures as Adam and Eve. In fact, consider that Michelangelo's David for quite a few centuries also had a bronze fig leaf covering his private parts. When the original was standing out there in front of city hall, there was a bronze fig leaf covering his genitalia and the bronze fig leaves that you see on these statues as well.
I hope that answers your question. Oh, and of course, I overlooked something very important. The artists are responsible for their carving. The female figure was carved in the 16th century by an artist named Vincenzo de'Rossi, an important sculptor, but by no means a household name. And the other instead carved by Baccio Bandinelli. The male figure was carved by Baccio Bandinelli who is the sculptor, also responsible for the Hercules and Cacus statue. A very important 16th century artist, Baccio Bandinelli. There is your authorship.
Okay, next question. From a person who identifies him or herself as a Kenneth Clark devotee. And the question is, what are the best counter arguments to Berger's scorched earth claims about the political and social oppression, in quotation marks. He says art represents, and Renaissance art in particular. I know that's kind of a lot to wrap your head around.
Let me read this to you one more time, a bit more slowly. What are the best counter arguments to Berger's scorched earth claims about the political and social, and I'm quoting, oppression, end quote. He says art represents and Renaissance art in particular.
Now if you don't know what the hell we're talking about here, Kenneth Clark is the first big name that you should know. Kenneth Clark was a British art historian. He died in 1983. Is really one of the giants of the history of art, dedicating much of his research to Leonardo DaVinci. In fact, I still assign Clark's work to my students when we are studying Leonardo. Berger, John Berger is instead an artist, an art critic, an intellectual who died fairly recently in 2017. And essentially there was this kind of, I'd say rivalry that developed between these two men in the 1970s. Back in the end of the sixties if I remember correctly, Kenneth Clark or might've been right around 1970, Kenneth Clark produced a series of television programs with the BBC in England highlighting and showcasing and discussing Renaissance art. Kind of mythesizing the art as well.
And then shortly thereafter, John Berger kind of retorted to this on television as well. A BBC television series where he kind of refuted what Kenneth Clark was saying. And Berger's attempt was essentially kind of demystify art. Just kind of bring it down from this lofty kind of ivory tower place where Clark had actually put it. And this television series was then transformed into a book called Ways of Seeing, which was published for the first time in 1972. And in fact, remember when I was an undergraduate I was assigned the task my senior year of reading Berger's Ways of Seeing. It is a must. And to be perfectly honest, I don't know if I put it on my bookshelf post yet, but you will see it there sooner or later because it's a standard. It's a pillar to understanding the history of art and Berger kind of offering a different way to actually look at the object.
Now this whole idea of scorched earth and oppression is one that is very much kind of a socialist look back at Renaissance art. And consider again that Berger lived through the middle of the 20th century, the Cold War, post World War II Britain. Obviously where there was much, what is the word? Sort of social injustice, if you will. Much fear in the era also. I think his particular approach, I'm not saying it's wrong necessarily, but I do think it's quite biased in relation to his own personal life experience. Not that Kenneth Clark's, his by any means the more perfect, but I guess the way I'm going to scoot around answering this question directly is that I personally think that you need Kenneth Clark and John Berger in the world.
And I think that their two opposing and almost polar views of the history of art and of course the fact that it was almost entirely commissioned by the wealthy, you do find a happy middle somewhere there in order to allow most people to just understand that if not obviously for the extraordinary and exaggerated wealth of some, that we might not have some of the extraordinary art that we have today. The same time of course, saying that that is all good and exploitation financially and socially is a good thing is by no means a worthy subject either. My answer is that very simply somewhere in the middle between the Berger and the Kenneth Clark approach to art, I think you will find a fair and just one. Sorry, not to get deeper, but you Kenneth Clark devotee, if we ever have get a chance to meet for coffee or tea, we could pursue this further.
Okay, next question. How did Caravaggio die? There are usually three different means of fatality when describing Caravaggio. If you don't know, Caravaggio is a Baroque artist and I will also dedicate many, many a podcast to this great artist. He was born in 1571 and died in the year 1610. He is often described as the bad boy of art history because much of what we know about Caravaggio, we know from his jail records. He was constantly in trouble with the law. These jail records kind of allow us to piece together his biography. His artwork was nothing less than what I like to describe as a sledgehammer at the end of the 16th beginning of the 17th century. Hyper-realist, almost photographic some times and celebrating urban life in Rome at the turn of the 16th and 17th centuries. Caravaggio drawing from life, drawing inspiration and using models. This was kind of a major innovation as well, painting from life. Directly from life, so people posing and in costumes for his various paintings.
The problem of course is that most of these models were either prostitutes or gangsters or drunkards or just next door neighbors, and so what happens is that the sort of riff raff of Roman society suddenly appears in the high art of the particular period. It's sort of like realism in film to a certain extent. It's just that Caravaggio's theatricality I think just really makes it hit home. If you haven't figured it out yet, he's one of my absolute favorite artists.
Well, okay. Not to give too much away because again, I do plan on dedicating several podcasts to the artist. The last part of his life was as murky as his character. Caravaggio found himself moving away from Rome, which is where he spent a majority of his career. In fact, of the 50 or so paintings that exist in the whole world by Caravaggio, about 20 of them are located in the city of Rome. And if any of you ever participate in my Rome, the Eternal City, week long program, we actually see over the course of five days, we see 14 of those Caravaggio paintings. And it really is again, worth following around. Now he spends the last part of his life moving from Naples to Malta to Sicily, then back to Naples.
And in fact then received a papal pardon for the murder that he had committed in 1606, he actually stabbed and killed a man in Rome and was wanted for murder. The punishment for which was capital or death. But the recently elected Pope who was Pope Paul V, Camillo Borghese, who will also be a future rock star in these podcasts, was willing to pardon Caravaggio in exchange for two paintings. The story goes that Caravaggio set sail, we're in the year 1610, he's 39 years old, from Naples to Rome, where essentially all was forgiven. But instead of arriving in Rome, his boat continued past to Porto Ercole, which is a port in the southwestern extreme of the region that today we call Tuscany. Why this happened we're not sure.
Now the story goes that while he got off the boat, in other words, his boat docked in Porto Ercole, Caravaggio got off and his earliest biographer who was an artist who was by the way libeled by Caravaggio himself, claimed that there was a case of mistaken identity and that Caravaggio was arrested by mistake. They thought he was someone else. And that when he finally cleared up the bureaucratic mistake that Caravaggio decided to essentially follow the boat, which by this point had set sail without him, and that he was walking along the beaches of southern Tuscany during the month of July and gradually died of sunstroke or fever technically. This is how the biographer ends Caravaggio's life. And his exact words were, "Without the aid of God or of man, he died as badly as he had lived."
That rather vampiric style death is one that is rather appropriate to both the character of this artist, but also to his paintings. If you've ever seen Caravaggio paintings, they're quite dark and that black background unnerved many of his contemporaries who thought that there was black magic or kind of demonic practice at hand. One of his contemporaries, Annibale Carracci, actually challenged Caravaggio to take his paintings out into sunlight. Let's see what you're hiding back there. This notion that he's walking along the beaches at the peak of summer and that the sun eventually caused him to deteriorate or melt, much like the Wicked Witch of the West is one that I think we can discard.
Now more recently, another theory was proposed as to how Caravaggio died and it essentially involved assassination. Again, without revealing too much, Caravaggio while in Malta, was actually given a very, very high honor. He was made a Knight of Malta. But this glorious moment was short lived because he was arrested while he was there. Not quite clear why some think because he assaulted one of his superiors another proposed more recently that he had deflowered the young boyfriend of the grand guardian of the Knights of Malta. And that this caused his arrest. Anyway, somehow he was helped to escape and he then went to Sicily. And so the theory proposed was that essentially there was a hit put out on Caravaggio. In other words, that the grand guardian never forgave him for whatever the offense may have been. And so that is why Caravaggio never made it to Rome. But the paintings that he had promised the Pope actually did.
The second theory is assassination and assassination at the hands of the Knights of Malta. Which if you don't know at the time, was roughly the equivalent of a kind of CIA, the Knights were a formidable organization responsible for keeping Islam away from the Christian world. The first theory is that fever killed Caravaggio. The second theory is that he was assassinated. And the third most recent theory that was proposed in 2012, has to do with lead poisoning. Caravaggio died in 1610 and in 2010 we celebrated the fourth centennial of that death. And if you don't know, usually when artists are born or die, there are exhibits or special events associated with them that always take place. And so in 2010, 400 years later, there was this concerted effort to find Caravaggio. His remains were never found. It was generally believed that he died in Porto Ercole but we had no body. We had nothing with which to follow up.
This concerted effort began to look for Caravaggio and the claim was made that in fact they found the bones of the artist in a church in Porto Ercole, if I remember correctly, they did DNA testing on all of the bones in a particular crypt of a particular church and then did a cross section of people from the town of Caravaggio. This is where the artist got his name, Caravaggio, up north between Milan and Bergamot. And they had a match. And so they believe that they found the bones of Caravaggio. Now, to be perfectly honest, I don't think they did. I just think they needed to find something. Sort of like Al Capone's a vault, if you will. But those bones that they did find had high quantities of lead in them.
And so because much of the pigment used by artists at the time was in fact lead based, the theory was that it was lead poisoning, which in and of itself will not kill you, but will allow other things to do so more easily. Just before Caravaggio reached Porto Ercole, he was assaulted. While he was in Naples he was assaulted by a group and was wounded and so some people think that the lead poisoning essentially expedited sepsis or blood poisoning, which was eventually what killed him as well. These are the three most prominent theories as to how Caravaggio met his maker. First being fever or sun poisoning, the second being assassination and then the third being sepsis as a result indirectly of the lead poisoning that he suffered throughout his life. Hope that helps.
Okay. Last question posed by Leo R from Rhode Island and the question is, why are all the men in Renaissance art naked? The reason that these men are naked is because Renaissance art remember, was inspired largely, if not entirely by classical art. And what we mean by classical art, if you remember back to my, put it in a box podcast, is the art that was produced in Greece and in Rome shortly before and shortly after the year zero. We're talking about 300 BC to about 300 AD or so. And in the ancient world, of course, they considered the human body, not just the male, but the human body to be perfect. And they celebrated that perfect form by celebrating nudity. They thought that every one of us had that kind of perfectly proportioned body inside.
And so what happens in the Renaissance is that in the early portion of the Renaissance, in the 15th century or the period we call the early Renaissance, artists are inspired by the look of classical art but the subject matter remains largely Christian. In other words, Virgin Mary's and Christian saints and biblical stories, and obviously you cannot have nude Virgin Marys and nude biblical figures running around so those figures were clothed. But then what starts to happen, particularly in the work of Michelangelo, is that we begin to A, introduce a new kind of subject, oftentimes mythological where the nudity would be perfectly adapted. Considering again that mythological subject matter is classical in nature. But then also seeing particularly on the Sistine Chapel ceiling, this mix of sort of nude pagan forms with Christian subject matter.
And so the idea that celebrating the nude form both male at first because of Michelangelo, but then eventually female, if you look at Titian paintings in particular, becoming important as well. The nudity, again having very little to do with sexuality, if that is the innuendo here in your question and more to do simply with this classical taste for celebrating the beauty of the human body through celebrating its nude form.
Okay, so with that I will wrap up this particular podcast. I hope I did answer all of your questions and I hope to be able to answer more. Again, those of you who've already sent in questions, please feel free to send in more. I will try to get to as many of these as possible without boring you in the meantime. And keep your eyes open for our call for questions on our social media platforms. Stay tuned for more. In fact, in our next podcasts we'll be dipping a toe into the water of the Renaissance. We'll be talking about the international style of art and essentially the event that kicked off the Renaissance. Yes, we're finally there. And that is that famous competition of 1401 where essentially we had the greats Brunelleschi and Ghiberti set against each other for a contract to produce a set of doors. Stay tuned for more.
For more information on lectures and programs in the United States, art history tours in Italy and for online video lectures, visit rockyruggiero.com.
Sign up to be informed by email when we release new podcasts.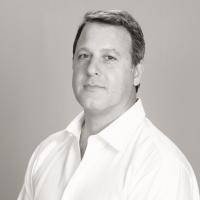 Rocky Ruggiero has been a professor of Art and Architectural History since 1999. He received his BA from the College of the Holy Cross and a Master of Arts degree from Syracuse University, where he was awarded a prestigious Florence Fellowship in 1996. He furthered his art historical studies at the University of Exeter, UK, where he received a Ph.D. in Art History and Visual Culture. In addition to lecturing for various American universities in Florence, Italy, including Syracuse, Kent State, Vanderbilt, and Boston College, Rocky has starred in various TV documentaries concerning the Italian Renaissance. He has appeared as an expert witness in the History Channel's "Engineering an Empire: Da Vinci's World" and "Museum Secrets: the Uffizi Gallery", as well as the recent NatGeo/NOVA PBS program on Brunelleschi's dome entitled "Great Cathedral Mystery."
Previous podcast
February 5, 2020
Next podcast
February 12, 2020
Videos You May Like