Episode 53: Saints and Symbols
Episode Info:
This episode examines the sometimes violent, often bizarre, and always fascinating representations of saints and martyrs in Italian medieval and Renaissance art. From St. Sebastian's arrows to St. Lucy's eyeballs to St. Lawrence's barbecue grill, we shall discuss saint imagery and its symbolism.
View Transcript
Buongiorno! I'm Dr. Rocky Ruggiero. Join me in Rebuilding the Renaissance and making art in history. come to life.
Welcome to the Rebuilding the Renaissance Podcast, your guide to the art and history of Italy from the glory of Rome to the magnificence of the Renaissance and now here's your host, Dr. Rocky Ruggiero.
Buongiorno everyone. Today's podcast is about a theme that I think is fundamental to understanding all of the great art that we have been and that we will be discussing and that hagiographic iconography. In layman's terms, saints and symbols. In other words, what I want to do is to talk about different ways for you to recognize the various characters that you see in the medieval and Renaissance Italian painting that we've discussed that we will be discussing. Because I think it's important to know who these figures are because obviously, they play a very critical role. One of the major criticisms that I receive over and over again about Italian art in particular in the middle ages and in the Renaissance, is that it had a tendency to be consistently religious, when in reality it was consistently Christian. The reason is because the market demanded Christian subject matter.
Today, in the first world where we live with this concept of a freedom of religion, that one is free to move vertically to different religions depending how you look at it. They, I think fail to understand that in the middle ages and in Europe in the middle ages, you essentially had two choices. One of which was to be Christian. The other was essentially to be infidel. In other words, if you weren't Christian, then you were technically an enemy of Christianity, you would be Jewish, you would be Muslim.
The idea that these saints that we see over and over and over again are to, or were I should say, medieval European society what I think superheroes would essentially be to us today. This is the analogy that I make over and over again to my students that like modern day superheroes and in fact, I always maintain that this will be the big criticism of course, of early 20th century cinema that just about every other movie we make is about superheroes in one form or another, so not that different from what they were doing in medieval year. Like contemporary superheroes, who we can identify because they have a tight blue body suit and a red cape with an S written on his chest, or a red and blue bodysuit covering his head and shooting webs out of his wrists or a guy carrying a shield of the big white star and blue and white rings. Of course, these attributes of Superman and Spiderman and Captain America are more or less the same kind of attributes that medieval and Renaissance Christian art ascribed to these saints.
The saints were immensely popular and in many ways, had super powers as well. Very often still today, people pray to various saints. For instance, Anthony of Padua, when you lose something. I who travel very much carry a medal of Saint Christopher who was the patron Saint of travelers and pilgrims as well. It's not as if this is something that lives in the past because Christians and non, I know many non Christians who still today are very devote to this notion of Christian saints and find them particularly useful in helping them out when need be. Now all of this notion of sort of helping you identify who these saints are came about because as I spend more time in museums on US soil, places like the Metropolitan Museum in New York, the National Gallery of Art in Washington, the Museum of Fine Arts in Boston, the Getty Center in Los Angeles, the Cleveland Museum of Art in Cleveland, the Kimball Art Museum at Fort Worth, Texas, all of which house extraordinary collections of Italian art.
What I'm always surprised to see is how empty the rooms containing the Italian art are. This is kind of stunning considering I spent most of my professional career working in Florence, where we have museums like the Vatican Museums or the Uffizi or the Academia, which are essentially World War III, just throngs and throngs of people fighting rather aggressively to get close to the paintings. Whereas instead, most of the American museums that I just listed, what I find is that there aren't that many people at all. I thought long and hard about why this is the case, and I think obviously A, it is easier for a contemporary set of eyes to appreciate a Monet or a van Gogh, that there is a more modern sensibility to these artists, which I think is more appealing to a modern audience. I also then try to imagine myself in the eyes of a layman, that is someone looking at a Duccio painting from the early 14th century for the first time and wondering just what it is that goes through that person's head.
In other words, what is it that's so important about that little Madonna and Child at the Met that would merit them paying $37.5 million for a painting that's about 12 inches tall. What I thought or essentially the conclusion that I made, is that all of this stuff must have seemed very foreign. What I decided to do and what I have been doing over the last four and a half years that I now reside in the US, is to try to improve people's visual literacy. In other words, make it easier for people to recognize the characters, their roles, and I think ultimately for them to then appreciate the artwork, right? Again, as I do over and over, let's let the art do the talking. Saints and symbols. Well, the first saint, let's tackle Jesus's immediate nuclear family first. We're talking about Christian saints or technically Judeo-Christian saints and the Virgin Mary I think is perhaps the most recognizable, perhaps second only to Jesus in terms of Christian saints dressed in her traditional red and blue looking rather Marian.
In fact, her image is such a popular one that there is an adjective specifically used to address the figures who look like Mary and that adjective is Marian. Saint Joseph, right, Jesus's stepdad. Jesus's foster dad. Again, bit ambiguous, exactly what his legal role was, but Joseph is actually quite easy to recognize because he's almost always shown holding a stick with flowers projecting out of the top. If you remember back to my Scrovegni Chapel lecture when we were talking about the life of the Virgin Mary, we discussed how in fact, that that magic rod was how Saint Joseph won the hand of the Virgin Mary. If you're new to this, the story goes in fact, that there was a sort of competition that was staged to find a suitable husband for the Virgin Mary and the competitors were invited to present themselves at temple with sticks or rods which were then collected by the priest at the temple, blessed.
The idea was that whichever of the rods distinguished itself, did something to distinguish itself from the others the bearer, the presenter of that rod would in fact, win the hand of the Virgin Mary. The story was that Joseph who felt so embarrassed because he was considerably older than all the other participants, but also older than the Virgin Mary, decided not to participate, although he was there in the temple with a rod. "While he was the back of the temple with his rod in hand," I'm quoting here, by the way, "His rod miraculously burst forth into bloom. A lily popped out of the top of his rod and a dove descended from the sky and landed upon it." Of course, everyone then knew that he was the man destined to win the hand of the Virgin Mary. When you see an older man carrying this rod with a flower projecting from the top, sometimes also a dove sitting on top of that flower, you know you're looking at Saint Joseph.
Okay, now instead, let's talk about Jesus's best friend, his most immediate and important followers. These of course, are the apostles and the Prince of the Apostles as he is called, is a gentleman by the name of Peter as in Saint Peter, whose original name was Simon. When Jesus essentially conferred upon him the power to lead his church, he says, "You are the petrus. You are the rock," which is what the word petrus means, "Upon which I shall build my church." Simon was renamed Peter and Peter is very easy to recognize because he's usually dressed in yellow and blue and shown holding a set of keys as in unlock your door. All right? One of the keys is golden in color, and that is the key to the gates of heaven. The other instead is silver in color and that is the key to earth.
Peter, the keeper of the keys, because his office, that of the first Pope is as the sort of liaison between the heavenly and the earthly world. Those intersecting keys are of course, part of the code of arms of the papacy. All right, so any Pope would essentially have his own family code of arms surmounted by the intersecting keys and then the bee hive shaped-hat called the tiara, so Peter dressed yellow and blue and holding keys. There's another very unique way by which to identify Peter and that has to do with his means of martyrdom. According to tradition, Saint Peter was crucified upside down because he did not think that he was worthy to be crucified in the same manner as Jesus Christ. Specifically requested to be crucified upside down, which presents all sorts of physiological problems but anyway, we'll leave that for another discussion.
When you see someone crucified upside down, it has nothing to do with Satanism or devil worship or what have you. It is simply an image of Saint Peter and one that is very popular in Rome. One of my favorite representations by the way of the Crucifixion of Saint Peter is Caravaggio's in the Church of Santa Maria Del Popolo in the city of Rome. If you've not seen it, just do a quick Google. The Crucifixion of Saint Peter by Caravaggio. Another of Jesus's apostles who was crucified in a unique manner was Saint Andrew and Andrew was crucified on a cross-shaped cross. It's what we call a Greek cross. In other words, the two arms of the cross are equal and intersect at the center. It looks like a letter X, and so if you see a man crucified on an X-shaped cross, you are looking at the apostle Saint Andrew and again, one of my favorite representations is another Caravaggio painting in the Cleveland Museum of Art, the Crucifixion of Saint Andrew. Where essentially, he's crucified on a traditional Latin cross, lower case letter T shape cross, but Caravaggio rather intellectually has the legs of Andrew cross to suggest that that is his identity.
Another of Jesus's apostles who was very easily recognizable because he was martyred in an incredibly gruesome way, is Saint Bartholomew. Saint Bartholomew was skinned alive. Oftentimes you will actually see Saint Bartholomew holding his own bodyless skin as he does in Michelangelo's Last Judgment fresco in the Sistine Chapel. It's perhaps his most celebrated rendering of the subject or another painting in Pitti, in the Piazza of Pitti in Florence, shows Bartholomew about to be flayed with this rather loose skin on his body. There's a representation of Saint Bartholomew on the outside of Milan Cathedral, which is a perfect object for any student of anatomy to examine because it is essentially Bartholomew standing there skinless. Essentially, what you're looking at is what is underneath the skin. It's rather fascinating, for lack of a better word. Bartholomew who was the apostle that was skinned alive.
In fact, oftentimes in last supper images, artists kind of play on this idea of Bartholomew of his fate technically, by having a rather comic representation of Bartholomew looking fearful or scared of knives and sharp objects so that oftentimes, there's someone around Bartholomew holding a knife and Bartholomew looking at him rather pleadingly. The example that comes to mind for me is the Last Supper by Andrea del Castagno in the Dominican female convent of Sant'Apollonia. You could still see this painting today in Florence and you see Andrew holding up this big knife and Bartholomew looking at him rather pleadingly and of course, to a 15th century audience who knew Bartholomew's eventual fate, seeing him frightened by the knife would evoke images of his future martyrdom, right? Obviously, the medieval and Renaissance audience took the stories literally, but at the same time, oftentimes with a kind of tongue in cheek interpretation.
Another of Jesus's apostles who is easy to recognize is Saint Thomas from which we get the expression doubting Thomas. Thomas was the one apostle who had not seen Jesus arisen from the dead and claimed that he would not believe that Jesus was alive and kicking again until he had proof, until he had evidence. That evidence was going to be probing Jesus's wounds with his own fingers. He said, "When I put my fingers into his side and into his wounds, only then will I believe that Jesus is alive and kicking again," and so when you see a Christian saint with an index finger being emphasized or a Christian saint about to probe the wound of Jesus, usually his side, you're looking at an image of Saint Thomas. I'm thinking of Verrocchio's very famous Doubting Thomas statue combo where you have both Jesus and Thomas. We talked about this in my podcast about the sculptures at Ord San Michele if you want further detail.
You think of Leonardo DaVinci's Last Supper, where just to the right of Jesus Christ, where there is an apostle in the back with his right hand raised up and his index finger pointing straight up to the sky, this of course, Saint Thomas. Then again to Caravaggio, I think you're starting to get the idea that Caravaggio was one of my favorite artists. His very famous Doubting Thomas painting, which is gruesome as Jesus kind of gingerly maneuvers Thomas's hand and finger into his wound. It's so realistic that it's almost stomach turning, if any of you want to have a look.
Okay, we move now from his apostles. We could spend the entire podcast talking about them to four other very important figures in Christianity in general, but also in Christian art and those are the four evangelists. The authors of the gospels whose names were Matthew, Mark, Luke, and John, and more often than not in Byzantine and early medieval art, instead of actually seeing the men that is figurative representations of male human beings. What you see instead represented are the symbols of the evangelists. Each of the evangelists has a very specific symbol associated with them.
The evangelist Matthew is represented by an angel because Christian tradition maintains that his gospel was actually dictated to him by an angel and there's a very famous painting again, by Caravaggio in Rome in the Church of San Luigi dei Francesi, showing the angel actually ticking off the so-called generations of Jesus Christ. The symbol of Saint Luke the evangelist, is an ox, sometimes a winged ox because his is the gospel that most celebrates the sacrificial nature of Jesus's message. The symbol of Saint Mark the evangelist, is the winged lion because his is the gospel that begins with John the Baptist roaring out in the wilderness preparing the way for the coming of Jesus Christ. If any of you are familiar with Venice, you see that winged lion everywhere because Saint Mark, the evangelist is the patron saint of their city and thereby the winged lion the symbol of the great Venetian Republic.
The final evangelist, Saint John the evangelist is instead represented or symbolized by the eagle. Because of the four gospels, it is the most unique and ideas that it sort of soars, if you will. It's very metaphysical in its quality. The eagle becomes the symbol for Saint John. Now speaking of Saint John, there of course is another Saint John, so say SJE is, I like to call him Saint John the Evangelist. Not to be confused with SJB, who is Saint John the Baptist.
Saint John the Baptist, as I've mentioned over and over again, is quite easy to recognize because he's the sort of slightly beyond middle aged man who looks like he just stumbled out of Woodstock. He's wearing this kind of broken down, beaten down animal skin or hair shirt technically in the gospel as he's described as wearing a camel hair shirt that turns into this sort of animal skin, this fur that you see hanging over his body. Usually has long scraggly hair and a beard and he has this kind of Cheech Marin Dazed and Confused expression on his face, almost always shown holding a cross made of reeds, R-E-E-D, a reed or a stick technically, and holding a scroll upon which the words "ecce agnus Dei", behold the lamb of God.
John the Baptist's role was to prepare the way for the coming of Jesus Christ. Whether you see him as an older man in this particular representation, sometimes he was a younger man, a young boy wearing an animal skin and holding a cross made of reeds and a scroll. It is always an unmistakably SJB, Saint John the Baptist, the hippie-looking saint as I call him. Now John the Baptist has a female counterpart who has kind of two versions and this is almost like Adam West Batman versus Dark Knight Batman if you get my drift.
This female saint is Saint Mary Magdalene, who most of the time in Christian art is represented as a bombshell, a voluptuous female figure with big flowing strawberry blonde hair, buxom figure, beautiful dress. Because this plays into this notion that she in fact, was a prostitute by profession, so the idea presumably that she was beautiful. There is another version of Mary Magdalene and this is the one that ties into John the Baptist. That is the so-called Penitent Magdalene because Mary Magdalene falls off the radar after Jesus ascends. We don't hear about her any more. Of course, medieval Christian audiences wanted more. It's almost like the spinoffs that you see today on these superhero movies. You get the one where they're all together and then individual movies made about the individual superheroes. That's what these sort of medieval legends were.
The legend concerning Mary Magdalene is that she left the Holy Land and set sail for a European country called France, where she spends the last 30 years of her life living as a hermit on a strict diet of locusts and wild honey, and that her only means of clothing became her hair, which grew down and covered her body. In fact, perhaps the most powerful representation of this ascetic idea of Mary Magdalene, which is usually quite disturbing to see, is Donatello's wooden statue of Mary Magdalene now in the Cathedral Museum of Florence. The sort of scraggly ascetic Mary Magdalene, the counterpart to Saint John the Baptist.
Now early Christian saints, some of them more famous of the saints and recognizable. The first of which is Saint Stephen, who was Christianity's first martyr and Saint Stephen is recognizable because he usually has stones fixed to his head because Saint Stephen was stoned to death. In other words, they threw stones at him until the wounds caused his death. Now unfortunately, when I'm explaining this to a undergraduate audience in the 21st century, when I claimed that he was stoned to death, they get very excited, make that kind of surfer gesture with their hands saying, "Cool," because obviously they're interpreting the verb in a different way.
I've now modified that claim and say that Saint Stephen was lapidated to death instead. If you see a Christian saint with rocks, sometimes they look Mickey Mouse ears attached to his head, you're looking at Saint Stephen. Now another very recognizable Christian saint is the one holding a grid iron or a barbecue grill, and that is Saint Lawrence, another early Christian saint who was martyred by being burned to death on a rogue or on a grid iron. According to tradition, about halfway through his martyrdom, he actually sat up and asked his executioners to turn him over because he was done cooking on that particular side. For that reason, I'm not kidding here, Saint Lawrence is the patron saint of cooks and chefs because of his particular means of martyrdom.
Okay, another very recognizable Christian saint, the one that I think just about everyone on the planet would probably recognize is the one stock full of arrows. This of course, is Saint Sebastian. Now curiously, Saint Sebastian was not martyred by being shot full of arrows. He survived this particular attempt at execution. This is really one of the most baffling stories for me. He survived because his broken body full of arrows was discovered by Saint Irene of Rome and she nursed him back to health. But instead of simply disappearing at that point, what he decided to do was to go back and to reprimand the emperor who had him shot full of arrows and the emperor at this point decided not to take any risks, so he had Saint Sebastian beaten to death, then tied to this heavy apparatus and thrown into the great sewer of Rome and that worked like a charm.
Another Christian saint, female this time, who was quite easy to recognize because, and this is kind of gruesome, she is usually shown holding breasts. It is Saint Agatha and Saint Agatha was a Sicilian saint who was martyred by having her breasts cut off. Usually you'll see her holding a plate with breasts on the plate and curiously, in fact, I've given this lecture several times in a kind of culinary setting and I've referred to the lecture of saints symbols and spaghetti, because I think very curious point of all this is that there are many Italian culinary plates or dishes that actually descend from these Christian saint stories. Saint Joseph, I think many of you who are familiar with the Feast Day of Saint Joseph on March 19th, know the dessert, the zeppole that is associated with him. You may also want to know that there's another culinary recipe, which is spaghetti with breadcrumbs. Saint Joseph is the Patron Saint of workers, and so spaghetti and breadcrumbs of course, are the two most humble and modest of ingredients, and so that is a dish associated with him.
Well, Saint Agatha instead, because of this notion of breasts on a plate, there is a Sicilian dessert called minne, which is a breast-shaped dessert covered with kind of white frosting and a Maraschino cherry representing the nipple. It's a way for them to kind of, I think de-dramaticize the particular image by essentially then making desserts dedicated to these various saints into their rather gruesome ways of martyrdom. Another very recognizable female Saint is Santa Lucia. Santa Lucia like luce or light, had her eyes gouged out. If you see a female saint holding eyeballs on a plate, that is Santa Lucia, Saint Lucy referring to her means of martyrdom.
Another female saint who was meant to meet a rather gruesome end was Saint Catherine of Alexandria. Now Saint Catherine in the fourth century angered the emperor Maxentius so much that he decided to invent a particularly gruesome way to kill her, which was to have two large spiked wooden wheels rotating rapidly in opposite directions and putting her in the middle and then essentially, the idea was to rip her to pieces. Fortunately for Saint Catherine, an angel showed up just the nick of time and broke the device. Maxentius went back to the old-fashioned method of beheading and that worked like a charm. Even though she was beheaded, you'll see Saint Catherine represented with a large spiked wooden wheel or a portion of a large spiked wooden wheel in just about any representation of her.
Let's get back to the men. Saint Jerome, one of the four doctors of the church, the Patron Saint of scholars, and the author of the Vulgate. Saint Jerome is usually quite easy to recognize because the story of a man removing a thorn from a lion's paw is in fact, Saint Jerome. You usually see a lion with him and a red Cardinal's hat because he was in fact a Cardinal who renounces Cardinalship to essentially live as a hermit in the mountains above Syria and there, would perform pennants or self-mortification by pounding himself on the chest with a stone. If you see a kind of ascetic, emaciated-looking figure with a stone in his hand, looking upon a crucifix, that is Saint Jerome. Perhaps the two most famous versions of Saint Jerome are Leonardo DaVinci's unfinished Saint Jerome in the Vatican Museums and then again, Caravaggio's Saint Jerome in the Borghese Gallery in Rome.
Okay, the more contemporary saints. One we've talked about at length, Francis of Assisi, and how do you recognize Francis of Assisi? Well, he wears the Franciscan habit, the long brown robe with a rope wrapped around its waist. Of course, the stigmata is the way to discern him. He's the first Christian saint ever to allegedly have received the wounds of Christ. If you see a Franciscan recognizable because of the habit with holes in his hands, feet and side, you are looking at Saint Francis of Assisi.
His contemporary, San Domenico, Saint Dominic, as in the founder of the Dominican Order. We've discussed the Dominicans when we were over at Santa Marian Novella. Dominic wears the traditional black cape over the white robe that is the habit of the Dominican Order, and holds a white lily in his hand and usually a red star above him because of his devotion to the Virgin Mary. Many think that Dominic may have been the inventor of the rosary, so Dominican habit with a lily and the red star. Not to be confused with perhaps the most famous of all the Dominican friars or Dominican saints whose name was Saint Thomas Aquinas.
The great 13th century theologian Aquinas is instantly recognizable one, because he has a golden star usually on his chest, and this is the Golden Star of Illumination, but also because he is usually rather husky, if you get my drift. Thomas Aquinas was a foodie and so if you see a rather robust Dominican, you're looking at Thomas Aquinas. In fact, a bit of information that I picked up fairly recently when he died, Aquinas was so obese that they could not fit his cadaver through the door. They had to actually use a lifting device to lower his body out of the window of the upper floor where he passed away, so big husky Dominican with a golden star is Thomas Aquinas.
Perhaps the most recognizable though of the Dominican saints is the Dominican with the knife, ax or machete stuck in his head, and I'm talking about Saint Peter Martyr. Saint Peter Martyr, who was a 14th century saint, was jumped by a couple of thieves outside of Milan and in their robbing of Peter Martyr, they got a little carried away and cleaved and/or clubbed him to death. You usually recognize him simply as a Dominican with a Mikhail Gorbachev-type bloodstain on his head. Oftentimes, you'll see artists go as far as actually have the machete still sticking into that head, and Peter Martyr is a perennial favorite amongst the Dominicans.
In fact, I remember once giving a lecture at San Marco in Florence, and every time I would say Saint Peter Martyr, these two women who'd kind of tagged along and were listening in to the lecture, would just flutter, their eyes would flutter and they would just sigh deeply and afterwards they came up to thank me for letting them listen to the lecture and informed me that they were two Dominican nuns on vacation. That seeing and discussing Saint Peter Martyr for them who would be the roughly the equivalent of a teenager and Justin Bieber or I don't know, whoever it is they're listening to these days but obviously, there's still quite a bit of devotion to these particular saints.
Okay, so with that, I'll wrap it up, but this was not a comprehensive discussion of saint imagery, but I think a very important one for some of the characters again, that we've come across already and that we will continue to come across through our discussions here as we get now into the Renaissance period. Knowing who the superheroes were, what their special super powers were as well, and perhaps most importantly, recognizing them. Because oftentimes, the presence of certain saints can actually reveal the provenance of a particular painting or work of art.
For instance, there's a very famous crucifixion painting in the convent of San Marco in Florence, and I always sort of tell people that if you're sitting in the Met or the MFA and you're looking at a painting for instance that has John the Baptist, well you know that John the Baptist is the Patron Saint of Florence, right? He's a saint who appears very often. One of the more popular, but there is a particular relationship between SJB and the city of Florence.
In this fresco in San Marco, you also see Saint Mark, and you know that in Florence there is a convent dedicated to Saint Mark. In the same painting right next to Mark is Saint Lawrence, and you know that in Florence at a church called San Lorenzo, the Church of Saint Lawrence, all of the medici men are in tuned and next to Saint Lawrence in the painting, you have the doctor saints, Cosma and Damian. The Italian word for doctors is medici. One of the most important medici men was named Cosma. Cosma of the Medici. In other words, using saints to actually show the geography, the location, and even the pattern sometimes. That's why it's so important to know who these saints were and how in fact, they were employed in the art work.
Okay. With that, we'll break off. Stay tuned for more.
For more information on lectures and programs in the United States, art history tours in Italy and for online video lectures, visit RockyRuggiero.com.
Sign up to be informed by email when we release new podcasts.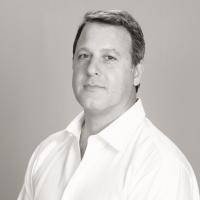 Rocky Ruggiero has been a professor of Art and Architectural History since 1999. He received his BA from the College of the Holy Cross and a Master of Arts degree from Syracuse University, where he was awarded a prestigious Florence Fellowship in 1996. He furthered his art historical studies at the University of Exeter, UK, where he received a Ph.D. in Art History and Visual Culture. In addition to lecturing for various American universities in Florence, Italy, including Syracuse, Kent State, Vanderbilt, and Boston College, Rocky has starred in various TV documentaries concerning the Italian Renaissance. He has appeared as an expert witness in the History Channel's "Engineering an Empire: Da Vinci's World" and "Museum Secrets: the Uffizi Gallery", as well as the recent NatGeo/NOVA PBS program on Brunelleschi's dome entitled "Great Cathedral Mystery."
Previous podcast
January 22, 2020
Next podcast
January 29, 2020
Videos You May Like