Episode 5: Rome – Bread and Circus
Episode Info:
This episode examines that most decadent period in ancient Roman history when emperors provided both lavish foods and spectacular entertainment to the citizens of Rome.
View Transcript
Buongiorno! I'm Dr. Rocky Ruggiero. Join me in Rebuilding The Renaissance and making art and history come to life.
Welcome to the Rebuilding The Renaissance podcast. Your guide to the art and history of Italy, from the glory of Rome to the magnificence of the Renaissance. And now here's your host, Dr. Rocky Ruggiero.
The topic of this podcast is the era of bread and circus, or what we call in Latin, panem and circenses, all right? Just to give you a bit of historical context around what was happening in Rome at the peak of popularity of the blood sport that was happening inside of the Colosseum. So again, consider that the Colosseum, which was constructed in the last couple of decades of the first century after Christ, at which point Rome was nearing its moment of greatest territorial expansion, right? Consider that was under the reign of Emperor Trajan, around 100 or so after Christ, that Rome would reach its furthest limits, technically speaking.
And consider that power of Rome, that wealth of Rome was reflected in the urban reality of its capital, which was Rome itself, right? So around the time of Emperor Trajan, let's say 100 after Christ, there was a greater urban population in Rome of about 1,000,000 people. All right? Which might not be that impressive today, considering Asian cities like Shanghai, and what have you, but consider that in the ancient world, cities were kind of exceptional. Right? Rome was the second largest city in the Western world after Alexandria in Egypt. And there really weren't any other large cities, right? People were still living more or less in kind of rural and provincial countryside settings and what have you as well. But consider that of the 1,000,000 people living in ancient Rome, 650,000 of them were on a public dole or welfare. In other words, the Roman state was so wealthy that it could afford to pay two out of every three of its citizens living in Rome.
Hey, now this welfare was not by any means Campbell's soup and ramen noodles. These Romans were dining on beluga caviar and drinking champagne, in other words, it wasn't charity, right? The idea essentially was showing just how decadent Rome could be in providing rich foods for its citizens, right? But as one historian put it, a bored people is one that is ripe for revolution. In other words, yes you have kept their bellies filled, and this is important, but you have to take the Roman mind away from this, kind of, apathy that was developing, right?
As we've talked about in our last podcast, when discussing the actual gladiatorial contests inside of the Colosseum, one of the points that I made is that the Roman was now living vicariously through the gladiator, right? Because up until the time of Jesus, essentially it was the Roman himself who was out in the battlefield fighting for home and country. Now instead, it was the gladiator fighting for him. And so the idea that the gladiatorial contest became a way to divert a kind of civic or national, so in other words, if they couldn't exert it themselves by fighting for their country, they could exert their support and passion for the gladiators who were fighting in front of them.
And so the gladiatorial contest becomes the circus, right? It becomes the diversion, it becomes the television, if one will, of the ancient world. And that is essentially this era of bread, because the Roman state was actually feeding its population, and of circus, because the Roman state was providing spectacle to keep the Roman mind collectively off of its collective boredom at the time. And not surprisingly, it is during this period of bread and circus that the contests took on their greatest popularity.
Now, what exactly are these contests, and where did they come from? Well, like much of what ancient Roman culture is, the gladiatorial contest was borrowed, or inherited let's say, from Etruscan civilization. In other words, in ancient Etruscan society when a very important male patriarch died, usually the funeral would be accompanied by games. In other words, slaves or people owned by the person who had just passed away were forced to fight to the death in honor of the deceased person, right? And so the fact that they would actually be giving up their lives is reflective of the importance of the deceased person, but at the same time, those deceased would accompany the deceased patriarch into the afterlife, right? So this is where the tradition of blood sport came from. It was referred to as munus, which literally translates as human sacrifice. The plural was called munera, okay?
So because there's this kind of blurry line between what is Etruscan and what is Roman, the Romans, again, kind of borrowed this tradition of gladiatorial contests, right? Of munera, or human sacrifice in honor of the dead, but consider that in the first century BC, when Rome was still a republic, Roman law limited the amount of these gladiatorial games or munera, to one per year in Roman provinces and in Rome itself, the capital, there could be two gladiatorial contests per year to show, of course, the importance of Rome. So one in the provinces per year, two per year instead in Rome.
Well, that's how it went until Rome was transformed into an empire, okay? And when this happened, these blood sports, these munera became the most effective means by which emperors could gain popularity, right? Again, if you've seen the movie Gladiator, at the very beginning after Commodus effectively kills his father Marcus Aurelius and he returns to Rome, one of the senators complains [inaudible 00:06:32] need 100 days of games, right? This is what he does. Well the idea is that these games was an incredibly effective way for emperors to gain popularity, right? And so the idea that if your predecessor offered five games, you're going to offer ten, and this would make you more popular, what have you.
Consider that under the reign of Emperor Augustus, the first emperor of Rome, there was Roman legislation that limited the number of munera, or gladiatorial contests, to two per year, as I mentioned. But then, five more per year were offered in honor of the emperor himself, and then on top of that, five more in honor of the emperor's family and children. So we're up to 12 per year. And then the subsequent emperor adds five more, and five more, okay? So essentially what happens is it's just this almost exponential growth of the number of days upon which gladiatorial games would be staged in the city of Rome. Okay?
And just to give you some staggering numbers on this. The Roman solar year, all right, consisted of 365 days, the number of days that it takes for the Earth to circumnavigate the Sun. And of those 365 days, the so-called Julian calendar, right, which then in the 16th century was supplanted by the Gregorian calendar, of those 365 days in ancient Rome, 93 days were public holidays. And were celebrated with games, right? In other words, games became the way to celebrate, much like a parade might be today for Thanksgiving or Columbus Day or what have you as well. Or bowls, right, the bowls that we have for football as well. Games, gladiatorial games in the Colosseum became the way to express the importance of a certain holiday. 93 public holidays per year celebrated with games.
On top of which there were 39 religious holidays non-coinciding, in other words, they didn't fall on the same days as the public holidays, most of which were celebrated with games. On top of which 30 imperial holidays celebrating the emperor and his family, all of which were celebrated with games, all right? Now if you run the numbers on that, 162 days of the year celebrated games, okay? That's almost an entire school year if you think about it. And no society in history had more time off than ancient Rome, not even modern day France believe it or not, had as much time off as ancient Rome. And the idea that essentially their entire collective life was being consumed by what was going on inside of the Colosseum.
And so, in many ways the Colosseum as spectacular as it was, really does represent the sort of rotting core of a decadent Roman society that was becoming quite fat and quite lazy. And so, in many ways it's the sort of beginning of the end. Although, of course it would not mark the end of the creation of some of the most spectacular engineering and architectural feats in history. In fact, in our next podcast, I'll be discussing the greatest of all ancient temples built under the reign of Emperor Hadrian, which is the Pantheon.
For more information on lectures and programs in the United States, art history tours in Italy, and for online video lectures, visit rockyruggiero.com.
Sign up to be informed by email when we release new podcasts.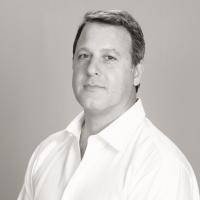 Rocky Ruggiero has been a professor of Art and Architectural History since 1999. He received his BA from the College of the Holy Cross and a Master of Arts degree from Syracuse University, where he was awarded a prestigious Florence Fellowship in 1996. He furthered his art historical studies at the University of Exeter, UK, where he received a Ph.D. in Art History and Visual Culture. In addition to lecturing for various American universities in Florence, Italy, including Syracuse, Kent State, Vanderbilt, and Boston College, Rocky has starred in various TV documentaries concerning the Italian Renaissance. He has appeared as an expert witness in the History Channel's "Engineering an Empire: Da Vinci's World" and "Museum Secrets: the Uffizi Gallery", as well as the recent NatGeo/NOVA PBS program on Brunelleschi's dome entitled "Great Cathedral Mystery."
Previous podcast
March 20, 2019
Next podcast
March 20, 2019
Videos You May Like