Episode 31: Padua – The Scrovegni Chapel Part 3: The Life and Mission of Jesus Christ
Episode Info:
This episode examines the extraordinary visual representations of the "Life of Jesus Christ" created by the visionary painter Giotto in the Scrovegni Chapel in Padua, Italy in the early 14th century.
View Transcript
Buongiorno! I'm Dr. Rocky Ruggiero. Join me in rebuilding the Renaissance and making art and history come to life.
Welcome to the Rebuilding the Renaissance podcast, your guide to the art and history of Italy. From the glory of Rome to the magnificence of the Renaissance. And now here's your host, Dr. Rocky Ruggiero.
Buongiorno, today's podcast is a continuation of our discussion of the Scrovegni Chapel. In podcast number 29 we discuss the history of the chapel, its patron, its artist Giotto, its association with the great poet Dante. In podcast 30 which was our last podcast, we instead discuss the stories of the Virgin Mary and the painting of the last judgment. And if you remember when we last left off, we had moved through the annunciation, which is in the triumphal arch above the altar down to the visitation where the Virgin Mary goes to inform her cousin Elizabeth, that she is expecting child only to find out that Elizabeth is as well. And that of course is John the Baptist. And that particular motif moves us from one side of the chapel to the other, but at the same time moves us down a level and transitions rather smoothly into the next series of scenes depicting episodes from the life of Jesus Christ.
And that essentially is the topic of this podcast. We'll discuss these frescoes which recount a very familiar story, obviously to a medieval Christian audience and that is the life of their savior Jesus. And not surprisingly, the first scene is the nativity. Now as far as nativities go, there's kind of a standard, let's say a representation, iconography for the image. It's that kind of O Holy Night, right? Very dark time with stars up in the sky and the adoring shepherds, right? With the angels appearing to them to inform them of the birth of the savior. And Giotto's is no less cozy an image of the nativity. But the one thing that I notice and I appreciate more than anything else is the image of a sleeping Joseph. Now, if you are familiar with my blogs, I've actually written several on the Scrovegni Chapel and the innovations introduced by Giotto.
And one of the comments that I make is that the older I get, the more I appreciate Giotto for picking out nuances which one can only appreciate as one moves on further into life. For instance, the birth of both of my children, the scenario was essentially the same where my wife who had gone through hours of painful labor to give birth essentially, after the birth of our children was still wide awake and full of energy as she took care of them and I in both instances had out almost immediately. So I can empathize with Joseph. In fact, I always claimed that it's usually a bit of a different experience for the man who's simply waiting through with great anxiety only to ultimately then sort of conk out at the finalization of the actual event. And that is the birth and that's what you see in Giotto's nativity, this sleeping figure of Joseph who just can't keep up with Mary at the bottom of the scene.
The next scene is instead a very familiar one as well, and that is the adoration of the magi. Only one point I'd like to make, and that is the presence of a very odd animal in this adoration scene, which looks to be some sort of hybrid between a camel and a llama. And I imagine the reason is because Giotto had perhaps never seen a camel with his own eyes, perhaps trying to paint the image simply from descriptions given to him by other people. And so in fact, you see this rather odd looking animal in the far left hand side with these startlingly clear blue eyes as well.
The next scene is the presentation at the temple. This is another standard in Christian iconography where Christ is presented by his parents at temple to the priest Simeon. And Joseph buys the child back symbolically at the cost of two turtle doves. And so, so far what Giotto has done is gone through the sort of standard iconography of the subject matter and none of the images being particularly unique in their composition or representation.
It is in the next though that we start to see Giotto excel in his talents and that is to naturalize, right, to vernacularize as I described it in my previous podcast, the Christian stories that we're discussing. In fact, the subject of the next scene is the flight into Egypt. At some indiscriminate point, Joseph has a dream in which he's told by an angel to get the Holy family out of Dodge. The reason we know when reading the story is because those three kings who had visited Christ had inadvertently tipped off Herod as to the birth of a King in his kingdom. Herod, paranoid that this newborn King would be a threat to his power, deceives the magi by asking them to find the King, to sing his praises, but then to return to him and to inform him of the location of this newborn King, of course, being Jesus so that he too may eventually go and pay homage, when in reality Herod's intent was to eliminate this new threat by killing him once he found the child.
And so because of this threat, Joseph is told to get the Holy family out of Dodge and they flee into Egypt, hence the name the flight into Egypt. And when you look at Giotto's representation of the scene, the essence of it is movement, which in the 21st century might not be the most impressive of motifs. But in the 14th century when painting still had a very strong tendency to be static, frontal, immobile and abstract, when you look at Giotto's representation already, the background itself, which consists of this landscape dominated by this sweeping fin, as an officious fin-shaped mountain gives you the sense of left to right motion, as do all of the figures who are positioned in profile from the right hand side.
And so almost intuitively we know that these figures are moving from left to right. The figures at the extreme left and the extreme right are my favorite ingenious motifs that Giotto introduces into the scene. Because Joseph on the far right hand side actually disappears behind the border and one of those servants to the far left hand side disappears as well. And so the insinuation here by Giotto is that if we continue to look at this particular scene, eventually those figures will move left to right and what we would say in cinema out of frame. The fact that I'm using a cinematic expression to describe a 14th century fresco is nothing less than extraordinary. In other words, that time is moving in these particular scenes and more importantly that the space that we see in each of these individual vignettes is continuous. That that space continues beyond the borders of the pictures themselves.
And the implications of this again in the 14th century is almost extra terrestrial as I described it earlier. And if you're still not getting it, then you have this traffic cop angel in the upper right hand corner who's kind of gesturing with his hand to the entire congregation to keep it moving people, keep it moving, right, moving them from left to right and out of the scene. The donkey is arguably the happiest donkey that you will see in the history of art and considering its load, it's not surprising. We have this very elegant Virgin Mary who's riding the donkey sidesaddle with this strap sort of support for this rather generous and cherub-like Christ child that is in her lap as well. And so this idea of a very human story, of a vulnerable and of a threatened Holy family that is actually trying to get out of Bethlehem in time to avoid what actually occurs in the next scene.
And the subject of the next scene is the massacre of the innocence, the consequence of the magi not returning to inform King Herod of the location of Christ. In fact, the magi were told, were informed in a dream themselves, not to tip off Herod as to the location of Christ, that it was all a setup essentially to eliminate him. And so the magi had returned home by a different route. They had returned by water instead of land. And waiting for the return of the magi, Herod realized that eventually they were not coming back. And so he decided to eliminate this threat of a newborn King by ordering this sweeping act of infanticide, ordering the death of all children, male and female under the age of two. So I guess he had been waiting for quite some time.
Been a couple of years and these I had not come back to inform him, and so he orders the killing of all of the children under the age of two, the so called massacre or the slaughter of the innocence. This is the subject that we are talking about here. It is one of the most disturbing, it is one of the most graphic subjects that you will see from medieval and even Renaissance Christian art, right? This brutal act of adult men killing infants in the scene. And when you look at Giotto's representation of it, it's by no means less violent because I think the first thing that catches your eye is this pile of infant cadavers in the center of the scene. And you can clearly see the wounds that had been inflicted upon those tiny bodies. But the interesting thing is that there is no direct representation of the violence itself. In other words, you don't see any of the men actually driving daggers into the bodies of the children.
Whenever there's an instance of it happening, you'll actually see a figure standing in front. So the suggestion is rather clear, obviously, that these men are in the act of killing, but we don't see the actual violence unfold. In fact, the first time I looked at the scene, the immediate image that it conjured up is one of the most famous movies in the history of film that is Silence of the Lambs. And I remember being terrified by that movie and by Hannibal Lecter. But I also remember not a drop of blood being spilled in the movie. Yet it remained one of the most terrifying movies of all time because it was the connotation, it was the suggestion of violence that was almost more frightening than the violence itself. And that's exactly what Giotto does in this scene because he's shifted the emphasis away from the physical and graphic violence imposed upon these young children and instead he's shifted that emphasis to the emotional reaction of the moms.
Because the real impact of the loss of a child is that emptiness and that void that's left with the children's mother. And so to the right hand side of the scene, you see this group of women whose facial expressions could not be mistaken for anything else but just overwhelming grief. You see their eyes cringing, their mouths pulled back. In fact, if you remember from our podcast about Giotto's frescoes in Santa Croce and how Giotto was the first painter to use facial expression and physionomy to communicate emotion and states of the soul and states of emotion as well. You see that clearly in these mourning mothers who were just screaming like banshees in the image as they watched their children either being killed or slightly after those child being executed as well. In fact, one of the most extraordinary stories that comes out of the restoration of the frescoes in the Scrovegni Chapel was that restorers actually noticed that Giotto had taken the plaster upon which the frescoes were executed and modeled the plaster into long vertical lines.
In other words, into these sort of humps that ran top to bottom from the eyes of the moms on their faces and then painted over them with a slightly different intense white pigment. So that it clearly gave the impression of tears running down their faces. Tears. He's sculpting with paint, and this is a rather extraordinary thing, again, at a time when most artists were struggling to make people look like people, and Giotto has moved us into this almost expressionistic style of art and where he's using three dimensions on two dimensional media. It's an absolutely extraordinary innovation in the history of painting itself. Now, once we've looked at this scene of the massacre of the innocence, we've essentially reached the end of the wall. We move past the last judgment again, which we've discussed in podcast 30 if you've missed that, you can go back and actually talk about the innovations that he introduces and now we're onto the other side of the chapel.
The first scene is Christ amongst the elders. Now, this is one of my absolute favorite stories from the New Testament because it really does reveal the kind of human side to Jesus and to the Holy family itself. It's also one of the few, no, if not only episode that we have from Jesus's adolescence, right? If you actually break down the New Testament, we hear quite a bit about Jesus's birth and the events that come immediately after, but we really don't have much from there until he goes public at the age of 30, until he essentially he goes public with his mission. And one of these instances is in fact when the Holy family visited Jerusalem and on their way out of Jerusalem … This is such a classic scene, if those of you listening actually have children. And it's happened to my wife and myself several times where I look at her and say, "I thought you had him." She looks at me and says, "I thought you had them.".
And Mary and Joseph essentially realized that they have left Jesus Christ behind inside of Jerusalem on his own. Now he's a young man. So obviously the perils then were what they are today. And so they go back in obviously quite anxious about finding their son. They have an announcement made over the PR system. We have a little lost boy. His name is Jesus Christ. He can walk on water, he can turn water into wine. No, just kidding. But the idea essentially that they look far and wide and where do they find Jesus, if not inside of the temple, discussing theology in scripture with the high priests themselves? And so Jesus amongst the elders and Christ, quite surprised to find his parents looking for him so desperately saying, "Where else would I be if not in the temple itself?" And so one of my favorite episodes from the New Testament.
The next scene is the baptism of Christ. And so we have Jesus standing in the waters of the river Jordan. We have John the Baptist to your right hand side of Christ, pouring water over his head. Again, not a particularly extraordinary scene, but like great movie directors, not every scene in a movie can be a masterpiece. One interesting connotation is how John sort of steps away and pulls his cloak away from Jesus Christ almost as if he's trying not to get it wet, perhaps just dry cleaned or what have you, trying not to get water splattered upon, which is a motif picked up by the great naturalist painter of the 15th century that we'll be discussing in later podcasts whose name was Masaccio. In fact, when we talk about Masaccio is Brancacci Chapel in the near future in his baptism of the neophytes, Peter, who's baptizing a neophyte into Christianity, does exactly the same thing by pulling his cloak back in an attempt to avoid water splattering upon him.
We move to the next scene and this is really one of the most extraordinary of paintings inside of the Scrovegni Chapel and that is the wedding feast at Cana. This is Jesus's first public miracle and it was unscheduled because the story goes that Jesus and the Virgin Mary are in attendance at a cousin's wedding. Wedding celebrations then were very different from what they are today. Today, it's a Saturday afternoon, you have lunch, some drinks, and then you go home. But then wedding celebrations lasted for days if not weeks at a time. Add, perhaps the most embarrassing and unfortunate of events took place at this wedding celebration and from what we're told early in the wedding celebration in a town called Cana, C-A-N-A, hence the name the wedding feast at Cana and that is that the bride and groom ran out of wine. Okay. Now how many times have you heard this story? Whether you're a Christian or not, just about everyone is familiar with this particular episode, but I don't think people really understand the meaning of running out of wine.
And so the analogy that I use with my college students in particular, and I'm explaining this particular scene and trying to explain the essence of this particular story is I asked them what they did the last time that they were at a college party and word got around that they had run out of beer. The answer inevitably is that they left the party looking for another party where in fact beer was present. That's exactly the same thing what happened in a wedding celebration. If you ran out of wine, most of your guests would leave early. Speaking personally, I would never attend a dry wedding. What's the point of going? Obviously, if you can't have a drink or two, and that's essentially what happens at this particular event. At a wedding of one of Christ's relatives, this is what we're told. So when the Virgin Mary found out what was going on, she decided to intervene by turning to her son Jesus, who she knows is a little special and asks him if there's anything he could do to help.
Jesus turns to his mom and responds sternly, "Woman, my time has not yet come." In other words, this was not yet the moment for Jesus to go public with his miraculous power that he and his father had a preordained schedule for Jesus, revealing obviously his divine identity. The Virgin Mary turned to Jesus again and said more sternly than he had responded to her. "Do you think you could do something about this?" To which Jesus responded, "Okay." Okay. And in fact, the moral of the wedding feast at Cana story is to obey your mother. That Jesus Christ himself was willing to break with the divine protocol because mama asked him to do it. And so Christ orders vats of water to be brought and to be poured into the empty vats of wine. And miraculously this water is transformed into wine. And in fact the guests were surprised that the hosts were serving their best wine for last.
And in fact it's tradition of course, that your better wine would come out at the beginning of a celebration when people's palate could still discern whether it was good or bad. You save the bad stuff for the very end when essentially they could be drinking vinegar and not realize the difference. Well instead here, Jesus not only turned water into wine, but he turned it into vintage, right? Perhaps Margot or [inaudible 00:18:30] wine instead. And in this particular scene of the mural, I mean it's pretty easy to read on your own when you're looking at it, you'll see Jesus to the far left hand side with his halo. You see the Virgin Mary to the right hand side instead. You'll see the vats to the lower right hand corner. You'll see people pouring water in, but just above the vats is this jolly large bellied sort of oversized figure with a chalice in his hand.
And in the context of the story, this figure of course represents the wine taster or as we would call him today, the sommelier and you see him actually bringing that chalice to his lips. And the interesting thing is this very direct suggestion of comedy because Giotto has juxtaposed the large belly of this wine taster who I call the Norm Peterson of 14th century art up against the large bulbous amphora inside of which the wine is contained. In other words, the large vat or amphora is a container of wine and just above it is the large belly of the wine taster, which is also a bulbous container of wine. It is funny to a 21st century audience, it would be even funnier to a 14th century audience when you have this almost caricatureish figure in the lower right hand corner. Again, other artists struggling to make people look like people and Giotto so far ahead of the game that there is room for comedy and comic elements inside the scenes. We've seen foreshadowing, we've seen drama, we've seen psychology and now we see comedy in Giotto. It is a veritable movie that we're looking at in this particular series of scenes.
Now it has been proposed, and I'm not telling you this is true, but I'm just throwing it out there that that wine taster figure is in fact a self portrait of Giotto and there would be no way for us to prove nor disprove that particular claim, but to be perfectly honest and personal, I guess I wouldn't be surprised. I imagine Giotto as a rather fun person to hang out with. When I look at this jolly wine taster, I kind of imagine him to perhaps be the same type of person, but putting it out there just for a little sort of commentary on who the artist was and perhaps what he looked like as well.
Okay. We move now into the next scene. This is another of the more powerful scenes in the life of Jesus Christ. And that is the raising, as in raising up or raising from the dead of Lazarus, the raising of Lazarus. And so another of Jesus's miracles. Again, before he'd gone public, technically speaking. Christ was away preaching in the town of Bethany. And while he was away, a very good friend of his by the name of Lazarus died. Lazarus's sisters in despair, of course over his death thought that if Jesus had been there, that he wouldn't have died. And one of those sisters runs off to inform Jesus of the death of Lazarus. Now in Giotto's rendering of this, and again, I keep reminding of this analogy that I like to use where essentially everyone of these scenes is sort of a movie unto itself. And that Giotto, like every other visual artists of this time is reading the biblical story, much like a movie director reads a screenplay.
So you're seeing words and you have to transform those words into visuals. And so what Giotto does is to literally create that frame. You know this sort of stereotypical image that we have of the director with index and thumb perpendicular to each other, creating that sort of square shape in front of the movie director's face, that frame. They see everything through that square, which is the lens of the camera. That's exactly how Giotto sees the scene as well. Because you see Jesus just coming into frame from the left hand side. In fact, he's just moved in. So if this were a movie, you'd just be catching him walking into the actual camera space itself with only a couple of apostles as well.
So the idea that we've just caught them as they go to the place where Lazarus was in fact in the tomb. Giotto has depicted a rather anthropologically correct standing mountain or wall tomb inside of which Lazarus was entombed. And then according to the story Lazarus, who's been dead for four days now, right? Christ goes immediately to the tomb after having responded to Lazarus's sister who said, "If you'd been there, he never would have died." Jesus responds, "Oh ye of little faith." In other words, it's never too late for God. Goes to the tomb and orders that the stone be moved. Now, this is a very important moment in history from both the Christian perspective, but I also think from a vernacular when in fact, I think it is at this particular moment that the exclamation "Jesus Christ" came into being. Because when Jesus ordered that stone to be moved after four days, all of the people were horrified at the thought of the odor that would be coming out. A body decomposed over four days would smell just atrociously.
And so when Jesus says, "Remove the stone," the guy next to him said, "Jesus Christ, he's been in there for four days," and history was made, right? Well anyway, they actually do go through with Jesus's orders. They remove the stone and Christ calls out, "Lazarus come forth," and he does in his death shrouds. The most extraordinary thing about Giotto's representation of the story is in fact the figures to the far right hand side, both of whom are covering their faces with their robes. The implication, of course is that they're expecting this rather unpleasant odor come out. Now consider that for a 14th century audience, the smell of a decaying body would be much more familiar than it is to a 21st century audience. In fact, growing up in Southern Italy myself, I remember that when in fact people would pass away, that wakes would normally happen within the home, the same day of the death of the person, and that a funeral would normally take place within 24, maximum 48 hours from the death simply to avoid the odor that would permeate from a deceased person.
So the idea that by simply showing people covering their noses in this scene, it would evoke that smell to anyone who's looking at the painting, both in the 14th century, but also in the 21st century today to anyone who has ever smelled a decomposing body. And I know that sounds weird to all of you, but what I'm trying to get at here is that Giotto was touching upon one of the most difficult and complex aspects of any type of art, which is called the interchangeability of the senses. In other words, using one sense to evoke another. A very famous and successful artists to employ interchangeability of the senses was TS Eliot. So I'm reading a poem by Eliot and essentially his words are suggesting a taste, a sound, a sight, and Giotto instead using the visual to transcend into the olfactory. I'm looking at the painting but I'm smelling, I'm looking at a painting but I'm hearing, I'm looking at a painting, but I'm feeling. You follow?
So essentially this notion of one sense evoking and other and the fact that Giotto was doing this in the 14th century, I repeat is nothing less than almost extra terrestrial in his rendering of all of this. Okay. We move now into the next scene. And in fact this, like in a movie, where essentially there is a visual element that's sort of preparing the transition for the next stage, whether that stage is something happening in the movie itself or for a sequel that might take place later on. In fact, in the next scene, we have Jesus's triumphal entry into Jerusalem. All right? So this literally begins technically now the final days of Jesus Christ because it wasn't until that Passion week that Christ on Palm Sunday as the story goes, goes into Jerusalem. Not consider that in the scene of Jesus's triumphal entry into Jerusalem, the figures are not waving palms because in Italy we don't wave palms. Palms are very expensive and hard to come by in Italy, still today.
So in Italy we actually use olive tree branches for a couple of reasons. One, because Easter usually falls around the time that we're pruning our olive trees. So all those branches that we cut off, we could either burn or we could distribute amongst all the many Catholic churches in the country and use those instead. And so the idea, essentially that in Giotto's painting, you also see these figures climbing up into these olive trees and people waving these olive branches as well. Like in the raising of Lazarus scene, Christ has just entered into the frame of this particular painting. He's almost a third of the way in, riding what appears to be the same rental donkey that his mom had used in the flight into Egypt. And I say that facetiously, but what I'm implying is that Giotto probably just recycled the cartoon that he had used in the flight into Egypt scene. Why go to the trouble of composing another donkey if you have a perfectly good one that had already been used?
And Christ on the back of that donkey followed by about half of his dozen apostles. So they've just come into the frame and on the right hand side you see the towers of Jerusalem and the people spilling out. Now, the most important thing about this scene though is this assembly or composition of three figures in the immediate foreground, in the lower right hand corner. The first of which is actually sort of down on the ground, laying his cloak out below the hooves of Christ's donkey. Then the figure to the immediate right with his or her robe, the gender of the figure is sort of indiscriminate and hard to determine, but regardless, the robe sort of caught over his head in the process of removing the robe. But at that point when you take your shirt off where essentially it's completely off except for your head, and then the figure behind him standing in the very initial phase of removing his robe, you see the way he's pulling the sleeve off of his left arm. Right. Now, I've given them to you from lower to upper, but in reality you're supposed to read these three figures from upper to lower.
And what Giotto is doing here is nothing less than extraordinary. It is the earliest attempt at animation that I know of in the history of art. In other words, if you read the sequence from the standing figure, pulling the robe off of his sleeve, that's the very initial gesture of removing an article of clothing. Then the next figure with the robe caught off over its head, and then the final figure on the ground laying that robe under the hooves of Christ's donkey. And so the idea of three figures performing the same action of removing the robe. Now the question is, if it's actual animation, why does Giotto not show the same figure three times? And the answer is very simply because Giotto lived in a world without photography. Where they cannot fathom yet that one day there would be this mechanical means to capture images. And if you expose that image long enough, you could actually capture the movement, right? This continuous frame, as we call it, in photography.
And in the 14th century, it would look foolish to have the same figure appearing three times next to itself. And so what Giotto does instead is to use three different figures performing the same singular action. It is the earliest attempt at animation that I professionally know of in the history of Western art, and I know he's trying animation because he does it again. And if you've listened to my podcast about Giotto and his frescoes in Santa Croce, about 20 years later in the Peruzzi chapel, he would do the same type of create or use the same type of composition in his assumption of Saint John, the evangelist. Other artists struggling to make people look like people and here we have a painter flirting with animation seven centuries before a guy named Walt Disney came along and turned it into a international conglomerate, corporate monster technically.
And the final scene, okay, sort of anticlimactically here after such a powerful one is Christ's entry into Jerusalem is Christ casting the merchants from the temple expelling those merchants. He goes into Jerusalem, he finds that the temple has been desecrated essentially by these merchants who are doing business on its stairs, and Christ, having a bit of a temper tantrum and he drives them out as well.
Okay. So we'll finish this podcast with this particular scene, setting us up essentially for what is to come next. And what comes next of course, is the Passion of Jesus Christ. This is the real climax. So it's almost as if the fresco cycle inside of the Scrovegni Chapel is a trilogy. And I broke down its subject matter between the life of the Virgin Mary, the life and the mission of Jesus Christ, and then the Passion of Jesus Christ on three separate horizontal tiers inside. And so almost as if you're meant to watch these three narrative cycles separately, and that's exactly where we're going to do in these podcasts. We've discussed two of the three and now perhaps like the Lord of the Rings trilogy, we'll save this last climactic series, the Passion of Jesus Christ for our next podcast.
So stay tuned for more.
For more information on lectures and programs in the United States, art history tours in Italy and for online video lectures, visit rockyruggiero.com.
Sign up to be informed by email when we release new podcasts.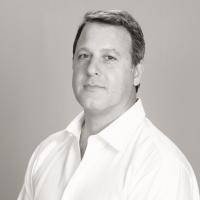 Rocky Ruggiero has been a professor of Art and Architectural History since 1999. He received his BA from the College of the Holy Cross and a Master of Arts degree from Syracuse University, where he was awarded a prestigious Florence Fellowship in 1996. He furthered his art historical studies at the University of Exeter, UK, where he received a Ph.D. in Art History and Visual Culture. In addition to lecturing for various American universities in Florence, Italy, including Syracuse, Kent State, Vanderbilt, and Boston College, Rocky has starred in various TV documentaries concerning the Italian Renaissance. He has appeared as an expert witness in the History Channel's "Engineering an Empire: Da Vinci's World" and "Museum Secrets: the Uffizi Gallery", as well as the recent NatGeo/NOVA PBS program on Brunelleschi's dome entitled "Great Cathedral Mystery."
Previous podcast
August 21, 2019
Next podcast
August 28, 2019
Videos You May Like