Episode 240 – Tintoretto's Scuola of San Rocco 4 (The Chapter Hall Paintings)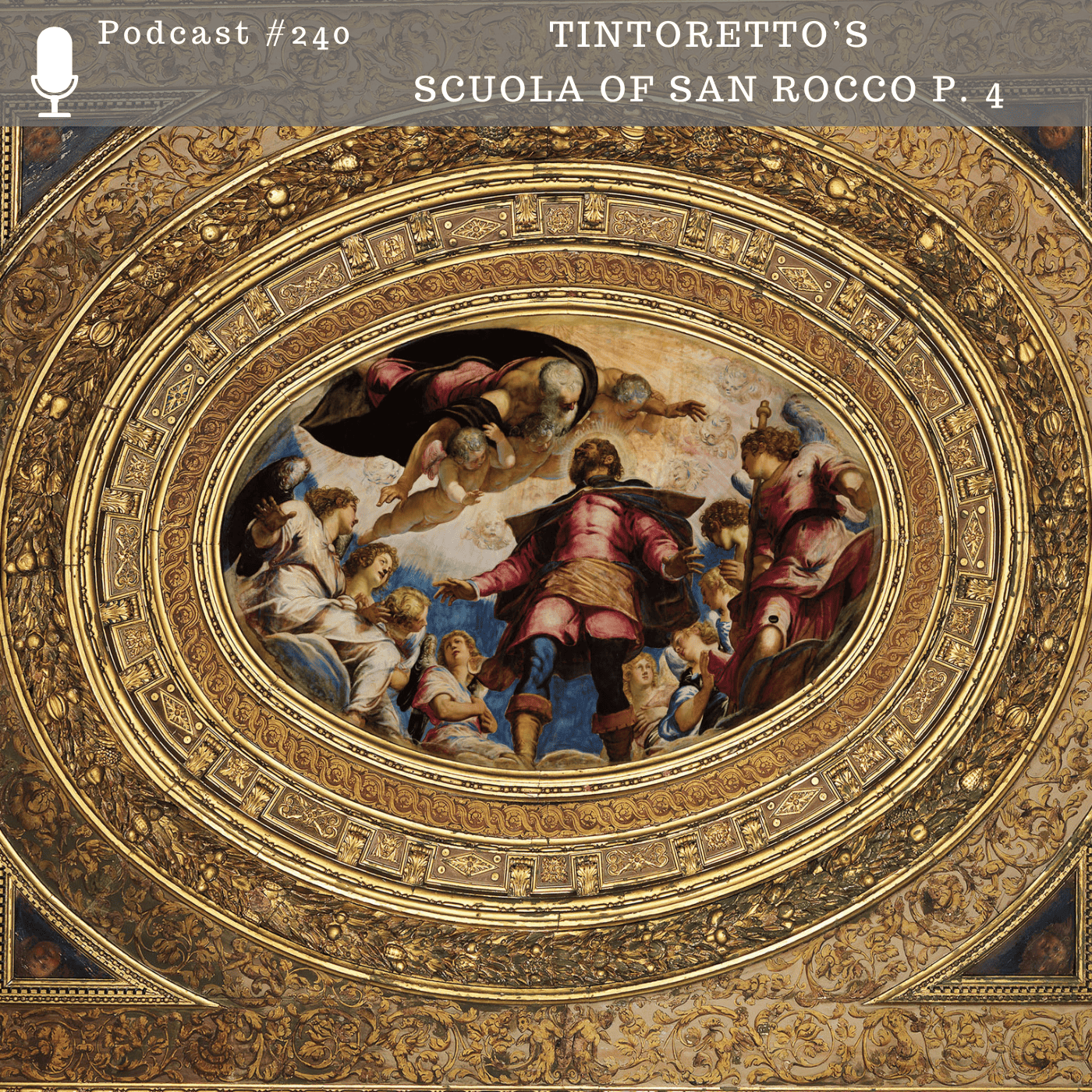 Once he completed his paintings for the Albergo, Tintoretto continued the decoration of the Scuola with a series of paintings for the Chapter Hall. These paintings are some of Tintoretto's best and demonstrate his revolutionary approach to painting.
Sign up to be informed by email when we release new podcasts.