Episode 230 – Titian's "Rape of Europa" (Isabella Stewart Gardner Museum, Boston)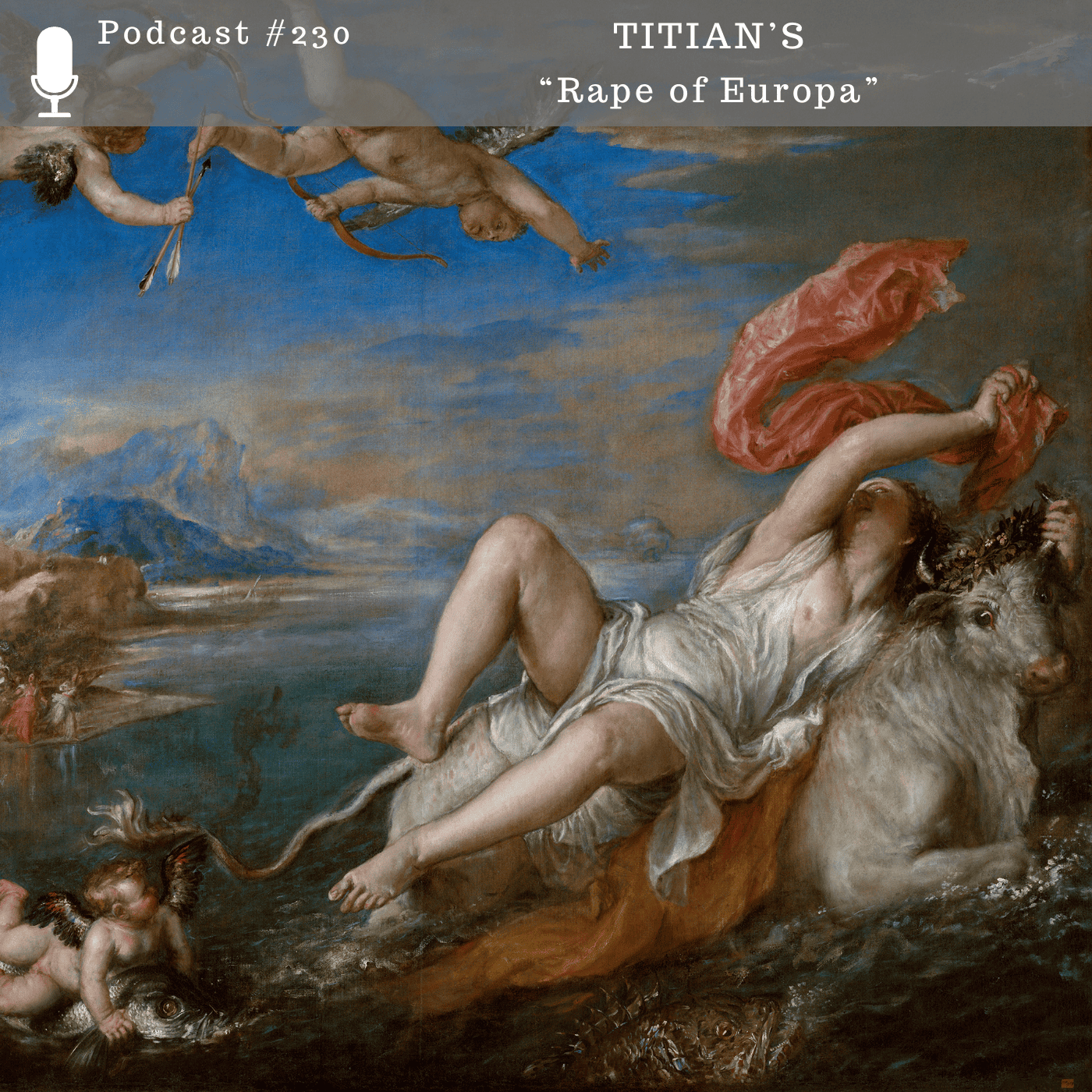 One of the greatest masterpieces of Italian Renaissance painting, Titian's painting depicts the abduction of the nymph Europa by Jupiter, who has disguised himself as a bull. Titian employs all of his painterly skill to create a dazzling array of textures, colors, and images that coalesce into a hypnotically beautiful work of art.
Sign up to be informed by email when we release new podcasts.