Episode 224 – Tintoretto's "Finding of the Body of St. Mark" (Brera Gallery, Milan)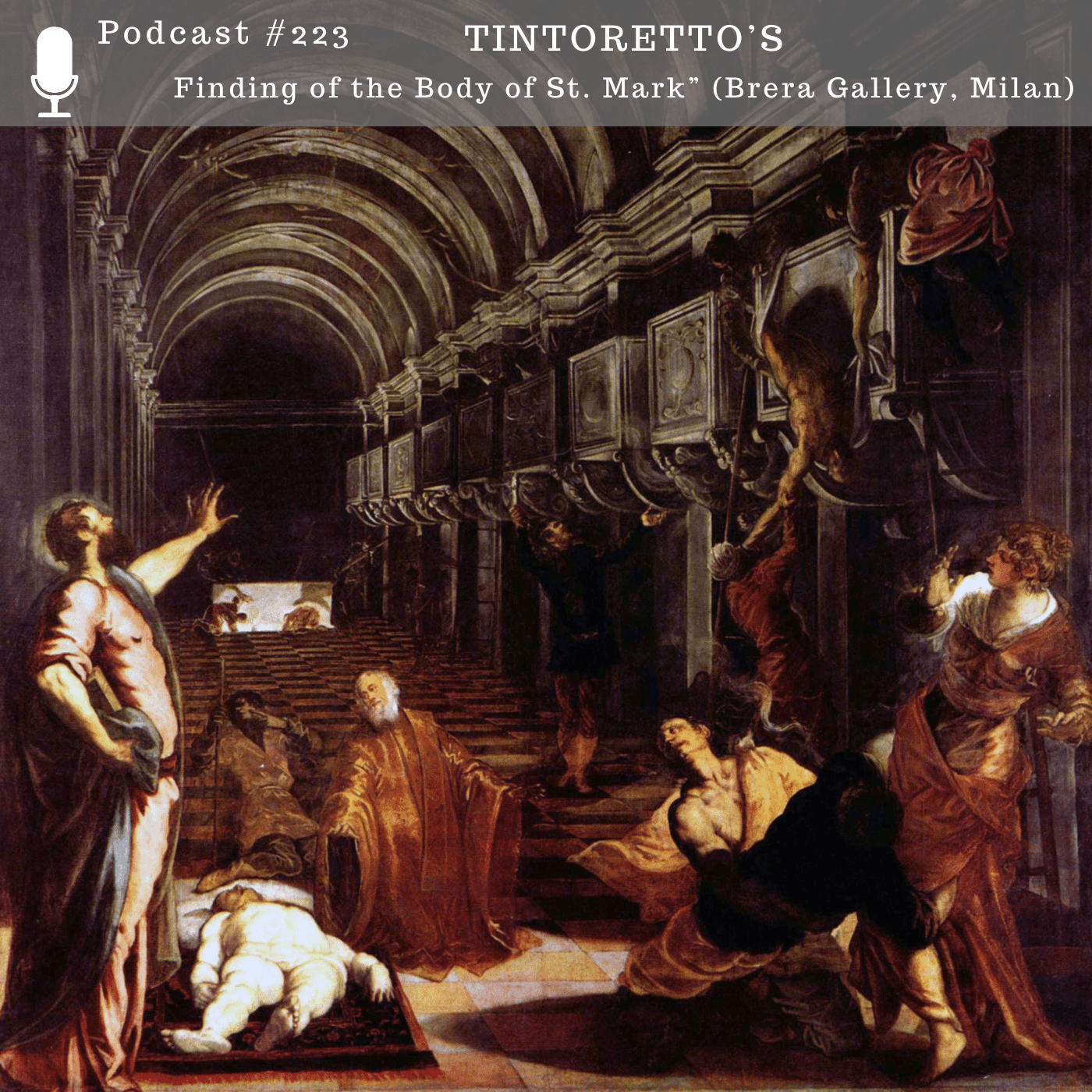 Another of the great canvases for the Scuola Grande of San Marco dramatically depicts the episode where the body of the evangelist was discovered. The dark painting is dominated by theatrical chiaroscuro and showcases unconventional characters and gestures.
Sign up to be informed by email when we release new podcasts.