Episode 220 – Michelangelo's "Rondanini Pietà" (Sforza Castle Museum, Milan)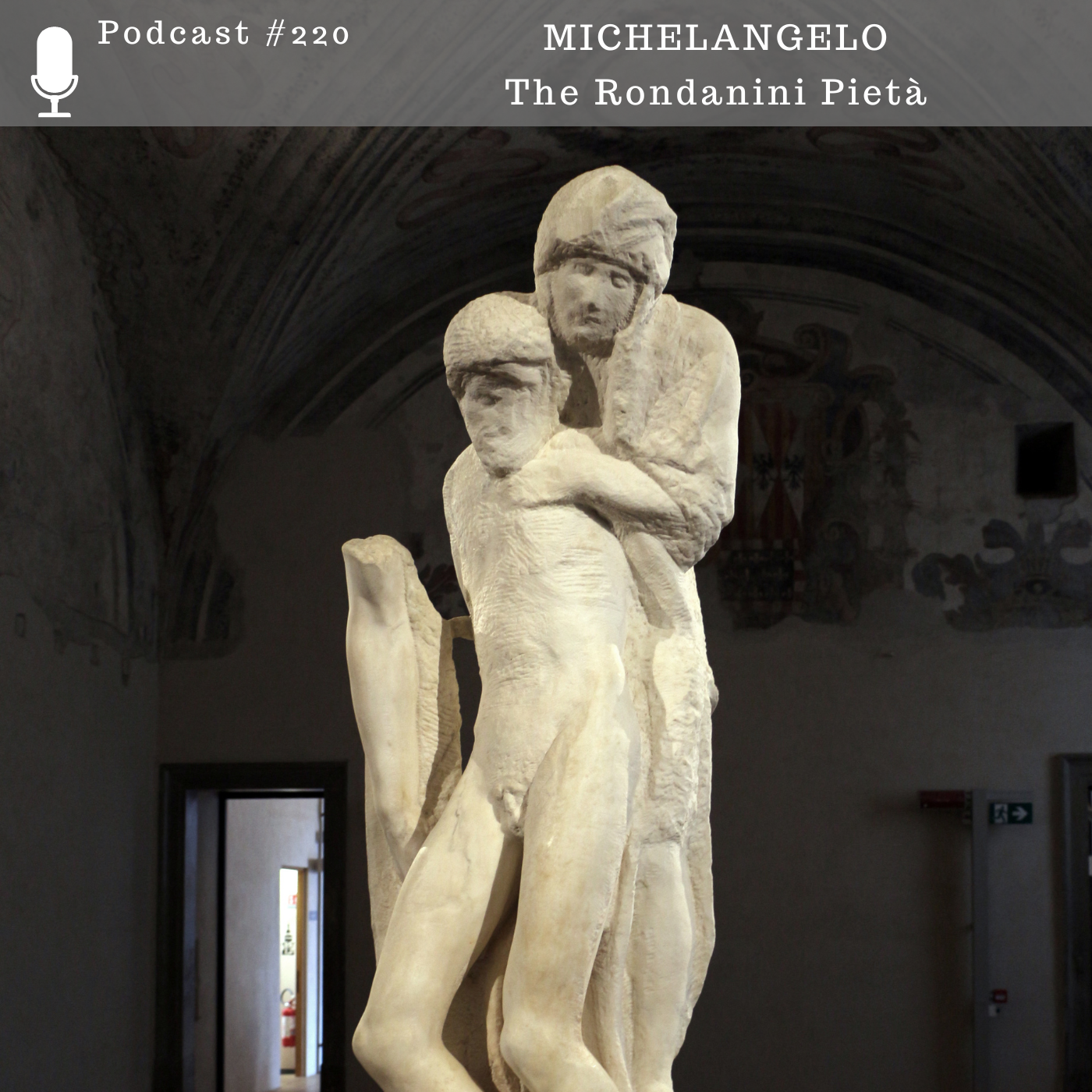 At about 75 years of age, Michelangelo began carving his second "Pietà" statue. Michelangelo was clearly trying to up his game by carving a group of four figures from a single block of marble. But the most intriguing aspect of this statue is that the extensive visible damage was inflicted by Michelangelo himself, allegedly for his dissatisfaction with the work. This episode unpacks the complex personal history behind this wounded sculpture.
Sign up to be informed by email when we release new podcasts.