Episode 211 – Michelangelo's Laurentian Library in Florence Part I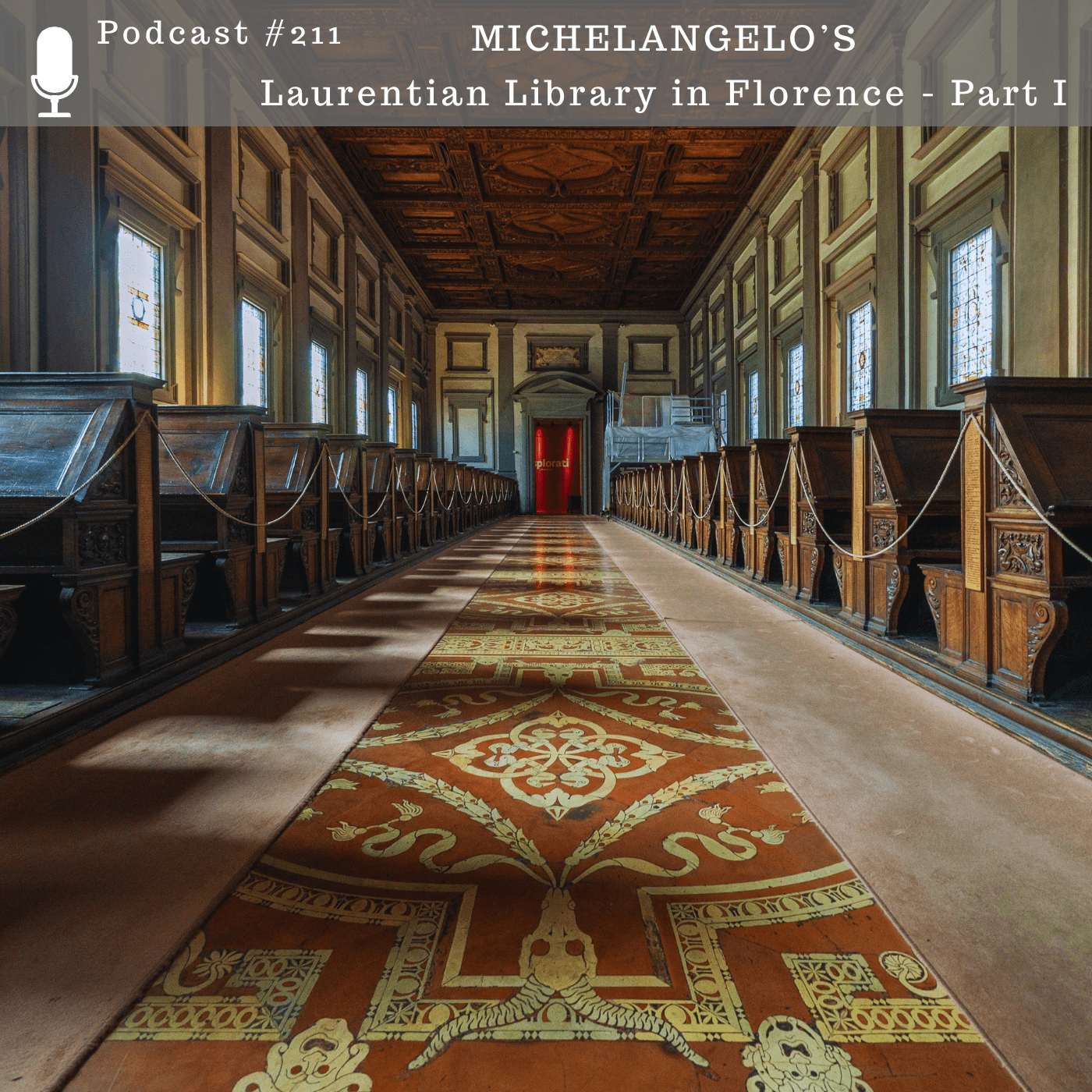 In 1524, the Medici Pope Clement VII asked Michelangelo to design and build a new library to house the extraordinary collection of manuscripts and books owned by the family. The logical location was the Medici-sponsored complex of San Lorenzo. This episode analyzes the construction history of the library and how Michelangelo once again applied his innovative ideas to architecture.
Sign up to be informed by email when we release new podcasts.