Episode 209 – Michelangelo's Last Judgment Part IV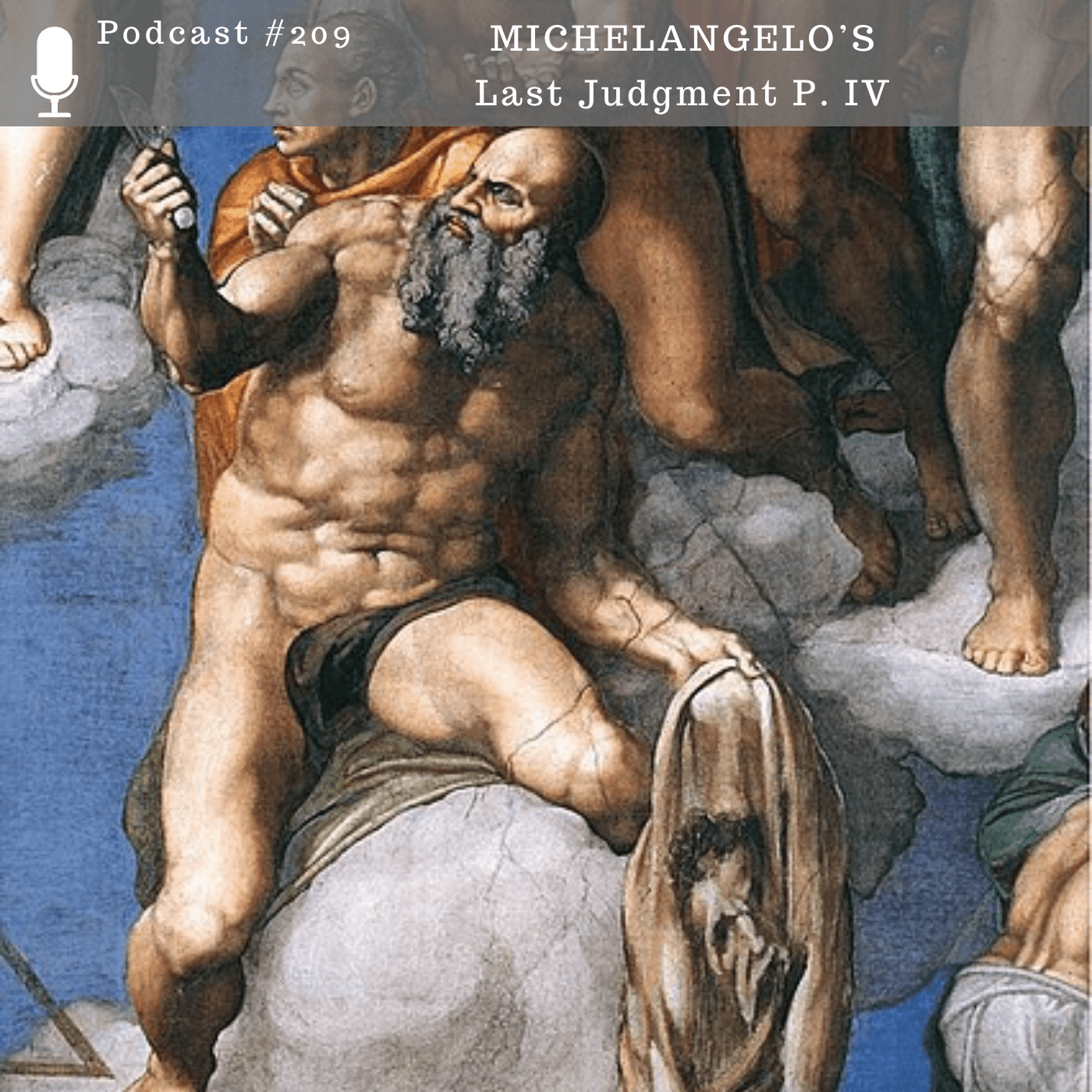 This final episode dedicated to Michelangelo's great fresco on the altar wall of the Sistine Chapel addresses the controversy surrounding the explicit nudity in the painting. When formal protests by high-ranking figures in the papal court were made, Michelangelo responded by including one of their portraits in hell. We also discuss the eventual alterations made to the painting after Michelangelo's death.
Sign up to be informed by email when we release new podcasts.