Episode 2: Rome – Julius Caesar and the Dawn of Empire
Episode Info:
This episode recounts and analyzes the rise to power of Julius Caesar and the transformation of the Roman Republic into an Empire.
View Transcript
Buongiorno! I'm Dr. Rocky Ruggiero. Join me in Rebuilding The Renaissance and making art and history come to life.
Welcome to the Rebuilding The Renaissance podcast. Your guide to the art and history of Italy from the glory of Rome to magnificence of the Renaissance. And now here's your host Dr. Rocky Ruggiero.
The Roman Republic would last for approximately five centuries. Established in 509 B.C. after the fall of the last Roman King Tarquinius Superbus or Tarquin the Proud. And then essentially voted out by the Roman Senate in 27 B.C. when a gentleman by the name of Julius Caesar Octavian who was the nephew of Julius Caesar, legally took control of the state that was then Rome and was declared its first Emperor. It's Augustus.
Now the story of how that transition took place is obviously one of the most dramatic, and one the most well known in history. I think most people realize that Julius Caesar was in fact largely responsible for the transformation of the Republic into an empire. But are surprised to find out that Julius Caesar was not in fact the first Emperor of Rome. But essentially responsible for that transition.
So, the Roman Republic, which essentially consisted of a Senate, which is where a majority of the power was held. It really was only a limited amount of the citizen rate that was eligible to be elected into the Senate. So, more than a Republic, it was kind of a Democratic Oligarchy, if you will.
There were two executive figures whoa are known as the consoles, always two so that one could check the other. And then below the consoles in the Senate, there were other various legislative assemblies who were also responsible for governing what was then this ever growing territory that we call Rome.
Now, as Rome went through some of it's most turbulent historical times, first dealing with the Etruscan's, the dealing with the Carthaginians, right in the Punic Wars and what have you solidifying power. It of course became increasingly difficult for men to share that power. All right, in other words, when Rome or any city became as powerful as Rome did, there is this general tendency of course for power to become concentrated into the hands of one or several people. And this is something that we see over and over again in history.
Julius Caesar's rise to power was one that began in a very unpromising way. In fact, if you don't know Julius Caesar was born in the year 100 B.C. He got a pretty relatively late start politically speaking. In fact, we don't really hear of him until the year 64 B.C. when he was appointed to the role of Aedile. Or the political figure responsible for public spectacles, which is a very good way for one to begin ones political career because if you do your job well, you can gain pretty important political support on a popular level from the people based on those spectacles which you organize.
Now consider that the reasons Caesar got such a late start was that his uncle whose name was Marius was on the losing side of something called the Social Wars back around the year 80 B.C. In fact Julius Caesar himself was proscribed, in other words that he was on this blacklist of enemies of the state who were meant to be killed. And somehow he was able to finagle his way off of this list, then gradually enter into this sort of political status quo of Rome.
Now by around the year 60 or so B.C., Caesar who was just absolutely a talented political figure had pretty much created a political structure in Rome, where he and two other men, by the name of Pompey the Great, who was considered to be the greatest Military General in the history of Rome and bragged, boasted of having conquered three continents which were Europe and Africa and Asia. And another man by the name of Marcus Licinius Crassus who was by far the wealthiest man in Rome at the time.
And the three of them formed what we call Triumvirate. This idea essentially that they were the unofficial rulers of Rome. The sort of check and balance between these three figures and a greater political stability, as long as everyone knew that they were sort of running the show. But of the three, Caesar was by far the most ambitious. So he decided that he wanted to take power himself.
But the one thing that the Romans respected more than anything else was a successful military pedigree. In other words, military record, achievements in battle and what have you. And Caesar had relatively few. So he decided to fix this problem by making an arrangement with Pompey the Great, the Great General and married his daughter Julia. Off to Pompey the Great in an exchange for support in the Senate to have legions. A subdivision of the Roman Army assigned to him.
Caesar took these five legions and marched in year 59 B.C. over the Alps into a part of the world we call Gaul, called Gaul, today Gaul is instead France. And he began what was then the most successful military campaign in the history of Rome, conquering France and Belgium, touching upon Germany and Switzerland and Austria. And eventually making his way across what we call the English Channel today, under the mysterious Island of Britannia. And, no Roman had ever dared venture so far in terms of conquest.
So, Caesar became a legend. One victory after another and these tales of near defeat transformed into instead all-inspiring victories and what have you. And all of this was making Rome scared. Scared because one figure now was becoming so powerful and so rich and so popular with the people that he represented a serious threat to democracy.
And all of this happening, essentially in a 10 year period. 59 B.C. to the year 49 B.C. When in fact the Roman Senate declared Julius Caesar an outlaw. They essentially said that everything he has done militarily had been done without the ratification or the authorization of the Roman Senate and therefore was illegal activity.
And they wanted him to return to Rome and to disband his army and stand before the Senate in trial as a traitor. Now this of course would mean certain end for Julius Caesar. He would either be punished by execution or he would be punished by exile. Either way, it would mean the end of Julius Caesar. The Senate essentially put Caesar's back against the wall. Now at this point Caesar and his closest ally, a Roman General by the name of Mark Antony had taken up winter quarters in North Eastern Italy. Just North of a river that kind of marked the boundary of what was then Cisalpine Gaul, and that river of course which Shakespeare immortalized called the Rubicon.
Now, January of the year 49 B.C. and Caesar essentially finding himself at a turning point in his life. Should be dis man and go back it would mean certain disaster. Should he instead not do that and march his armies down on Rome, it would essentially trigger a Civil War. And so the story goes, of course, that Caesar realized there was only one way to go and that was forward. And so the famous crossing of the river Rubicon in January of the year 49 B.C. and the alleged statement that Caesar made which is the "die is cast", in other words at this point there was no turning back.
When he crossed the river he really took Rome by surprise. Very few people were expecting him to do this. And what the Senate was hoping for was that by having declared Caesar an outlaw, that all the towns on his path to Rome would in fact put up resistance to protect the Romans state. But, instead what was happening is that they would have triumphs, they'd have parades to welcome Caesar as a conquering hero. And this also took the Senate by surprise.
So they immediately asked Pompey the Great to step up and fill the shoes of his great reputation as the Great General, but the problem was that Pompey had most of his allegiance then stationed in Spain. So to put it very simply, Rome did not have time to organize a defense and when Caesar got to Rome in lightening quick time, he found the city essentially deserted.
What he decided to do was to declare himself the Dictator. The Dictator. In other words what he said was law. He made himself Supreme Ruler of Rome to keep the order there. But then left immediately. Hot on the heels of the Senate and Pompey the Great, who was now an enemy of Julius Caesar, who had fled Rome, gone to Brindisi and then from Brindisi which is on the South Eastern Coast of Italy, across the Adriatic Sea to Greece.
And there Caesar and Mark Antony meet the Senate and their army and fight against them and then chase Pompey the Great, who was at the head of the army, who had fled at this point because the tide had turned against him to Egypt.
Now, Egypt in turn was riddled with its own Civil War between the then ruling farrow who was Ptolemy the 13th and his half sister the famous Cleopatra, both of whom were Greek. Remember they had been established the Ptolemaic Dynasty by Alexander the Great centuries before. So that when Pompey showed up and sought refuge with Rome's ally Ptolemy the 13th, he found it. But Ptolemy smelling which way the wind was blowing at the time and realizing that essentially Pompey's fall was inevitable thought that he could gain the favor of Julius Caesar by eliminating Caesar's enemy.
So he had Pompey killed. And when Julius Caesar finally arrived in Egypt to find Pompey dead, his reaction was surprising. Instead of being pleased that Ptolemy had done his this favor, he was shocked that an Egyptian would put his hands on a Roman. But ultimately would reward Ptolemy for his initiative by deciding to help him in his own personal conflict with his sister Cleopatra.
So the story goes that instead of returning to Rome and dealing with his own domestic and internal issues, Caesar decides to take another way upon himself and that was the Egyptian Civil War. Fighting on the side of Ptolemy until one evening the doorbell rings in Caesar's quarters and the DHL man is there with a large package says shipment for Gaius Julius Caesar, Caesar signs off and the delivery was large carpet we're told. Inside of which was Cleopatra dressed up in her best Victoria Secret lingerie, this is the story.
She allegedly seduced Caesar and convinced him to change sides and to fight on her behalf against Ptolemy. And that's exactly what Caesar does. So now not only is involved in someone else's war, he's now completely done an about-face fighting for Cleopatra instead and after again some near disastrous encounters ultimately Caesar has the day winning the war for Cleopatra establishing her as the Queen of Egypt. And then deciding to take a cruise with Cleopatra.
This was seen as somewhat surprising… I mean back in Rome, you can imagine the Romans who just had their world turned upside down by this figure saying, "Where is this guy?" In other words, instead of coming home and dealing with what he needs to deal with, he's now on a cruise. And Caesar, we're told, got wind of their restlessness and so decided to set sail. In fact the fruit of this little cruise that he took with Cleopatra was their son whose name was Caesarion.
Now Caesar imagined that the Romans would have been fascinated by this idea of a boy who carried the blood of the two great ancient empires, the Egyptian and the Roman. But instead when Julius Caesar returned to Rome with Cleopatra and Caesarion in tote, the Romans were horrified. Fearful that his Egyptian blood gave him the rightful claim to rule the city of Rome. And so Caesar deciding instead to marginalize, putting Cleopatra and their son in this villa at the very outskirts of Rome and essentially forgetting about her, and then getting down to business.
What Caesar realizes is that he needed to convince the people that they could live with one, a single ruling. And so the story goes that he immediately sets down to some spectacular deeds. The first of which was burning all public debt. So if you owed money to the state, you were now scot-free. He then began to put on a series of tremendous and free public spectacles. So his experience as the aedile years before put to good use and during these great spectacles where Rome was entertained by these extraordinary performers and events and special effects and what have you as well.
He and his ally Mark Antony began playing this sort of psychological game with the Romans. And that was that during the climax of whatever performance was taking place, Antony would appear next to Caesar with a crown and hold the crown above Caesar's head and yell, "King Caesar and King Caesar." Caesar would wave it off saying, "No, we live in a democracy, I'm simply holding power temporarily." And then Antony would try again at a later point, "King Caesar, King Caesar." Again Caesar would wave off the crown.
But eventually what would happen is that it was the crowd that would chime in began chanting, "King Caesar, King Caesar." Gradually, making them used to, gradually marking this transition essentially so that Monarchy would not be that much of a surprise for the Romans when eventually Julius Caesar thought it took hold.
Now all of this happens in a relatively short period of time. Again, he crossed the Rubicon is 49 B.C., he was in Egypt for well over two years fighting their war, came back to Rome around 45 or so B.C. And it seems that Caesar thought that for him to take permanent and legal hold of Rome, as its ruler, he needed one more successful military campaign. And so the story goes that in 44 B.C. he decided to put together some legions to march on an area of the world called Parthia where Crassus years before had met his defeat.
And the story goes that on the day that he was meant to depart, a last minute meeting was called at the Roman Senate. Those of you who have been to Rome and walked through the Forum may remember that large rectangular brick building which is the Roman Senate. Although few people tell you that that structure is actually a 1930s reconstruction of a third century A.D. reconstruction of the Ancient Senate that was there.
By the time of Julius Caesar, the Roman Senate had gotten so large with over 500 members, that it was no longer meeting in the Senate House. It's actually meeting in something called the Theater of Pompey which was located, which is, there's still remains of it left in the area of Campo de' Fiori in Rome today. And Caesar was called to this meeting. Now, why this meeting was called was because Caesar had really tipped the balance of power. And even some of his closest allies realized what a threat he had become to any form of democracy. And that Caesar taking hold of Rome as a Monarch would mean a definitive end to the Republic.
And so conspirators gather and realize that what the war couldn't do needed to be done there and that was to assassinate Gaius Julius Caesar. The story according to Shakespeare is that as Caesar was leaving to attend this meeting because of course his presence was required, a soothsayer walked by and declared those now famous words, "Beware the Ides of March." A phrase that most school children by simply reading their Shakespeare. Well, the Ides of course meaning the halfway point of the Roman month, the 15th day. It was March 15th of the year 44 B.C.
While, in reality, that warning that Shakespeare introduces into the story would have been less dramatic but probably more effective. It is impossible for Caesar not to have known that there was a conspiracy against him, and who those conspirators actually were. But it seems that Caesar made a common mistake in history and that was to think himself untouchable. To think himself essentially above the fate of any common man.
And so the story goes that Caesar actually attended this Senatorial meeting unarmed and without bodyguard. And when he walked in, he could sort of sense that something was amiss and he looked around and he saw his conspirators all standing there with their daggers tucked up in their togas. From what contemporary witnesses describe, there was this moment of hesitation where it looked as if the whole thing was about to fail.
It's not an easy thing to kill a man. And even more so, when the man has an aura or a charisma of a level of a Julius Caesar. So there was this moment of hesitation of awkwardness, but finally one of the conspirators finally gathered enough courage to come forth and stab Julius Caesar in the back, of all places. And once blood was drawn, the other conspirators all gather into a frenzy, pulled out their own daggers and in fact inflicted 23 dagger wounds onto the person of Gaius Julius Caesar.
The surprising thing is that of the 23 wounds, only one of them was actually fatal. It struck Caesar in an artery in his leg and he gradually bled to death. The two men who of course led the conspiracy were some of Caesar's closest allies, a man by the name of Cassius and another who some claim was actually Caesar's illegitimate son named Brutus. So that famous scene of course with Shakespeare as Caesar dies and looks up at Brutus and says, "Et tu, Brute?" Meaning you also betrayed me.
And according to legend, Caesar died at the feet of a statue of Pompey the Great. And so [inaudible 00:18:27] that Pompey from the grave had revenge upon Julius Caesar. Now what was the reaction to Caesar's assassination? Shock. There was a collective shock in Rome. There was no reaction at all. In fact for four days the people of Rome not certain whether they should rejoice in the death of potential tyrant, or whether they should protest the loss of a great ruler.
And we're told that it was Mark Antony who made the first move in now this very critical game of chess that they were playing in bringing the body of Julius Caesar directly into the center of the Roman Forum. And essentially reading what he claimed was the last will and testament of Gaius Julius Caesar. And in that reading he said that, "I, Julius Caesar hereby leave everything to the people of Rome."
And so Mark Antony transforming Caesar into a martyr. He wasn't trying to take Rome, he was always planning to give it back, a kind of Cincinnatus at this particular point in time. And when this happened, the people of Rome were beside themselves collectively with craze, with regret for what had happened. They began singing a son "He saved us only to perish at our hands." They put together an impromptu funeral pyre and burned, cremated the body right there of Julius Caesar in the Forum.
And Mark Antony stepped aside as riots began in Rome, it was days and days of just people looting and pillaging and setting ablaze and what have you. And he was hoping for this kind of collective social catharsis to take place. In fact the crowd, the mob was so maddened by what had happened that they were looking for the conspirators, who by this point of course had fled the city. So if they couldn't find Brutus and Cassius, they vented their anger by killing everyone names Brutus and Cassius then in Rome.
And so Antony of course waiting for this fiery to gradually subside, and eventually hoping that Rome would then turn to him, saying, "You were his closest ally, therefore you are his logical successor. "Well, Mark Antony was good, Caesar was great because in his actual will and testament, Julius Caesar had designated his then 19 year old nephew Julius Caesar Octavian to be his legal successor.
This of course presented a major problem for Mark Antony. Antony could standby and serve as a sort of tutor to the young Octavian, but ultimately power would never be his. And so, what ends up happening is the formation of another Triumvirate, essentially the young Octavian under the guidance of the older, more experienced Mark Antony, and then another figure by the name of Lepidus, who was another wealthy figure as well. And the idea that essentially the three of them would rule Rome.
Well, one lesson that history teaches us over and over again is that it is not easy to share power. And so what happens is this gradual break technically between the two real powerful figures in this Triumvirate who are Antony and Octavian. And so Antony who had this point has shacked up with Cleopatra, decides to rule essentially over the Eastern part of the Empire, whereas Octavian over the Western.
As Octavian becomes more experienced and older and more ambitious, he realizes that this couple of Antony and Cleopatra are a threat to his power, and so another Civil War begins. Essentially now fighting for Supreme power over Rome and it's control the Territory. And all of this come to boil in the year 31 Before Christ. And the definitive battle, which was a Naval Battle where Octavian's General, whose name was Marcus Agrippa defeated the forces of Mark Antony and Cleopatra, and essentially consolidated power into the hands of Julius Caesar Octavian.
And four years later, in the year 27 B.C., the Romans Senate would officially declare Julius Caesar Octavian as the first Emperor of Rome. And he would take the name Augustus, meaning first. And so technically speaking, the Republic officially, legally coming to an end in the year 27 B.C., which was also the year in which the Roman Empire was established.
For more information on lectures and programs in the United States, Art History tours in Italy and for online video lecture, visit rockyruggiero.com.
Sign up to be informed by email when we release new podcasts.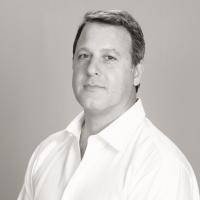 Rocky Ruggiero has been a professor of Art and Architectural History since 1999. He received his BA from the College of the Holy Cross and a Master of Arts degree from Syracuse University, where he was awarded a prestigious Florence Fellowship in 1996. He furthered his art historical studies at the University of Exeter, UK, where he received a Ph.D. in Art History and Visual Culture. In addition to lecturing for various American universities in Florence, Italy, including Syracuse, Kent State, Vanderbilt, and Boston College, Rocky has starred in various TV documentaries concerning the Italian Renaissance. He has appeared as an expert witness in the History Channel's "Engineering an Empire: Da Vinci's World" and "Museum Secrets: the Uffizi Gallery", as well as the recent NatGeo/NOVA PBS program on Brunelleschi's dome entitled "Great Cathedral Mystery."
Previous podcast
March 20, 2019
Next podcast
March 20, 2019
Videos You May Like