Episode 17: Florence – Celebrity Tombs in Santa Croce
Episode Info:
This episode explores and examines what is arguably the world's most impressive collection of celebrity tombs that is housed in the great Franciscan basilica, including the tombs of Michelangelo, Galileo, and Machiavelli.
View Transcript
Bongiorno! I'm Dr. Rocky Ruggiero. Join me in rebuilding the renaissance and making art and history come to life.
Welcome to the Rebuilding the Renaissance Podcast, your guide to the art and history of Italy, from the glory of Rome to the magnificence of the Renaissance. And now here's your host, Dr. Rocky Ruggiero.
Bongiorno, everyone. The theme of this podcast is the celebrity tombs in the Basilica of Santa Croce in Florence. In fact, I maintain that it is the most impressive collection of celebrity tombs anywhere in the world. Now, when you walk into the Church of Santa Croce, unless you're with a group, you'll actually be walking in through a side door. Groups come in through the front of the church, but individuals instead enter through the side. And when you do, you'll be a little bit displaced, because you're essentially walking out about two-thirds of the way down the nave. And so what I'll do is sort of orient you. If you turn to the right, and you're making your way towards the façade of the church, that is, away from the altar, so the façade is to your right-hand side, the altar of the church instead is in the direction of your left-hand side.
Just behind that first pillar, because those large brown stone columns that you see are technically called pillars, you'll find a floor tomb with the name Lorenzo Ghiberti written on it. If you're not familiar with Ghiberti, he was the famous Renaissance goldsmith/sculptor responsible for creating the so-called Gates of Paradise, a set of bronze doors gilded in gold and often described as the most beautiful and famous doors on the planet. In fact, if you're in Florence, you can go see those doors in the Museo dell'Opera or the Cathedral Museum, and copies of the doors are out on the baptistry, which was their original location.
Okay, now Ghiberti for me is a sworn enemy, because Ghiberti was the arch-rival of Filippo Brunelleschi, and those of you who know me know that Brunelleschi is my guy, as I like to refer to him, and he and Ghiberti were often in competition for contracts. I think it is worth mentioning that he's buried there in Santa Croce. In fact, his foundry, where he actually made the doors, are not that far away in an area that today is called the Piazza Ghiberti. It's just to the north of Santa Croce. He's sort of buried, if you will, in this neighborhood church.
If you keep walking towards the façade, you'll see a bunch of plaques up on the walls, and one of them is this large purple disc with the name Leonardo da Vinci on it. Now, Leonardo da Vinci is not buried in the Basilica of Santa Croce. He's buried in a place called Amboise, just outside of Paris. So you have to be careful in Santa Croce, because they pretend like just about anyone who's played a role in history is buried inside the church. In fact, just past Leonardo's memorial there, which is actually celebrating the fourth centennial of the artist's death, you'll see a circular bronze plaque with a bald-headed portrait on it. And the name that you'll see underneath it is Enrico Fermi. Enrico Fermi, an Italian who was one of the two fathers of the atomic bomb. He and Oppenheimer, of course, were the brains behind the Manhattan Project.
I had one of my students who was very, very excited to see what she thought was the tomb of Enrico Fermi, and then I of course deflated her excitement when I told her to read the inscription more carefully, and she discovered that Enrico Fermi actually died and is buried in a city called Chicago in a state called Illinois. The University of Chicago, right in the famous Fermi Center. Take it all with a grain of salt.
Now, if you keep walking up towards the façade, the last tomb that you'll see, which is a quite spectacular tomb on your right-hand side, is the tomb of Galileo Galilei, as in the Galileo. Now, Galileo was born in the year 1564, an amazing coincidence. In fact, he was born the year that Michelangelo died, so talk about an impressive continuity of genius in the City of Florence, where essentially as soon as one star was fading away, another star was right there on the horizon. Now, Galileo was born in Pisa. But consider that when he was born there, it was under Florentine control. The dukes had conquered Pisa quite some time before. And in fact, Galileo spent a majority of his life in the City of Florence, and so he is considered to be another one of these celebrity Florentines.
Now, if you look at the bust of Galileo there on the tomb, you'll see that he's holding a telescope in his right hand. It is often erroneously believed that Galileo invented the scientific instrument called the telescope, which he did not. In fact, Galileo is largely responsible for amplifying or magnifying its ability to magnify. In other words, the story goes that Galileo actually ordered a mail order telescope from Holland, and when it got to his home, he dismantled the thing and then put it back together, and was able to increase its magnifying power by quite a few-fold.
And with that telescope, of course, Galileo was able to make some astonishing observations of the heavens and to essentially prove correct the theories that had been proposed by a Polish astronomer by the name of Copernicus. That, of course, was the theory of heliocentricity versus geocentricity; in other words, that the sun was the center of the galaxy and not the Earth as had been previously believed and enforced by the Catholic Church. It wasn't as if Galileo was proposing these ideas. He was simply finding data that supported and confirmed those theories of Copernicus.
The paradox, of course, was that some of Galileo's closest supporters early on in his professional career ended up becoming his biggest oppressors. One in particular by the name of Cardinal Maffeo Barberini, who was one of Galileo's closest friends until Barberini was elected pope and took the name Urban VIII, and then under pressure from the Sant'Uffizio, the holy office of the Inquisition, in fact was the pope who forced Galileo to recant his finding. In other words, regardless of what I recant, the Earth is still revolving around the sun and not vice versa. But he did recant ultimately and lived out essentially the rest of his life in house arrest in his home just outside of Florence in a small town called Arcetri, where still today you can go up and see his observatory.
Now, when he died in the year 1642, Galileo was not buried in the tomb that you see today. He was buried very quietly in the convent area, essentially right at the base of the bell tower in something called the Novices' Chapel, because technically he should not have been buried inside of the church. But because he was Galileo, and because he was such a devout man, and because the Franciscans were so kind, everyone just kind of closed an eye to the fact that Galileo was in the church. They knew he was there, but no one made a fuss about it. And that was the situation until the 18th century, when something called the Age of Enlightenment began, and essentially we all realized, "Oops, he was right." In other words, everything Galileo had said had been correct, and that the entire suppression of his scholarship was essentially a farce.
And so to honor Galileo in an attempt to kind of redeem itself, his body was translated, we talked about his before, when you move a body, technically you translate it, from the original burial place to the tomb monument that you see today. And in fact, if you read the date down there in Roman numerals, you'll see that the tomb is an 18th century tomb. Now, curiously, it took the courage of a pope by the name of John Paul II to finally go back and to look at the entire Galileo affair once again, and this happened in the 1990s. It was John Paul who essentially apologized, obviously, for this particular incident, although curiously, if you read the dossier, the official conclusion of the Catholic Church on the Galileo affair was to describe it as a mutual misunderstanding between the church and the scientist. I wonder how mutual Galileo thought it was.
Okay, if you turn around 180 degrees, and you look directly across the nave, you will find the other major tomb in Santa Croce, which of course belongs to the great Michelangelo Buonarroti. Yes, Big Mike, as I like to call him. Now, Santa Croce actually was Michelangelo's neighborhood church. He was not born in Florence. He was born in this very small town called Caprese, and I'll tell you how and why in a later podcast, but needless to say that Michelangelo's childhood home was just up the street from Santa Croce. In fact, if you walk up the street, you'll actually see a plaque at the corner of the Via Bentaccordi, which says that this was Michelangelo's childhood home.
Now, I think you also know that Michelangelo pretty much split his life up between the two cities of Florence and Rome, almost equally in fact. But consider that he spent the last years of his life in Rome, and the reason was politically motivated. In other words, in the year 1531, the Medici family took over the City of Florence as dukes. Michelangelo was a passionate supporter of democracy in his city. He grew up in republican Florence, when yes, they were Medici, but they were republican Medicis. They were the puppet masters of the city, but ultimately democracy was still at play.
And so Michelangelo's form of protest against Medici monarchy was to leave. In 1534, literally from one day to the next, he just packed his bags and picked up the next high speed train south to the City of Rome, where he would live out the remaining 30 years of his life in self-imposed exile. He never went back to Florence again while he was alive. On the night that he died, February 18, 1564, just a few weeks short of his 89th birthday, and yes, 89 is an exceptionally long life. It is today, and in the Renaissance it was almost unheard-of, but it was Michelangelo's nephew, Leonardo, who was also his sole heir, who with the assistance of other Florentines smuggled the body of Michelangelo out of the city and brought it back to Florence.
Now, why would you do that? Well, we've talked about the importance of relics, and in many ways Michelangelo was an artistic one. He was such a celebrity that the thought of him being buried in Rome was just appalling to everyone, and so his body was literally stolen and brought back to the City of Florence, where five years later it was entombed in the Basilica of Santa Croce. Now, if you look at the tomb itself, which off the record, I think could have been a lot better. I mean, considering it's the tomb of Michelangelo, I think much more could have been done, but the tomb at least in intent is noble, because it's meant to celebrate Michelangelo's mastery over the three major artistic disciplines.
In other words, when you look at it, you have the frescoed canopy up above, representing the art of painting, then you actually have the architecture of the tomb itself, representing architecture, and then you have the bust of Michelangelo on top of the large sarcophagus, and then screening the sarcophagus from left to right you have three female allegorical figures. Starting with painting on the far left-hand side, she holds a nude male bust in her right hand, but if you look carefully, she's holding paintbrushes, and there's a palette nearby as well. In other words, the tools of a painter.
Directly in front of the sarcophagus, you have sculpture, this melancholic figure with a small block of stone under her left hand, as well as a toothed chisel, the so-called gradina, which was Michelangelo's preferred type of chisel for carving. And then to the right you have the female figure representing architecture, who sits with a compass in one hand and a scroll in the other. And so the idea that Michelangelo was the first artist to master all three, breaking beyond the confines of simply painting or sculpture and architecture and becoming the first true modern artist, as we like to imagine him. In fact, if you look to the left and right of Michelangelo's head, you'll see this particular symbol, which is the overlapping laurel wreaths. Laurel is, of course, the plant and the tree associated with Apollo, the god of the arts, and so Michelangelo essentially mastering the laurel wreath of painting, intertwined with sculpture and intertwined with architecture as well.
Now, if you move on, the large tomb just to your left as you walk away from Michelangelo's, you'll see a very impressive name on, and that name, of course, is Dante Alighiero, is how they spell it, when in reality it was Alighieri. And you say, "Oh okay, so this is Dante's tomb, right?" And you'll see plenty of people taking photos of Dante's tomb. My advice: save your pictures. He's not in there.
Now, one of my most adamant encouragements is for you to actually try reading the inscriptions that you find on monuments and paintings and sculptures and what have you in Europe. I know many of you don't try, because you're immediately presuming that it is all Greek to you, when in reality it's all Latin to you, but that's a separate discussion. If you do try to read this stuff, (a) you'll be amazed at how much you can figure out on your own, and (b) learning to read these things will reveal quite a bit to you. Like for instance this so-called tomb of Dante. Well, if you look two lines down, it says, "Dante Alighiero," and then the word below it is ["Latin 00:14:03]" or "Tuscan", because Dante was Tuscan.
It is not Dante's tomb. In fact, if you go two lines up from the bottom, you'll see the Roman numeral date given to you. Again, I'm adamant about teaching my students how to read Roman numerals, because I maintain that in the US, we think that the only practical application for Roman numerals is Super Bowls, when in reality, in Europe just about all inscriptions are given in Roman numerals. And the year that you see is 1829, 1829. Dante died in the year 1321, so where the hell was he for 500 years? Well, Dante Alighieri, if you don't know, the author of one of the greatest pieces of literature of all time, the Divine Comedy, a trilogy made up of three books, beginning with The Inferno and then Purgatorio, and the final book is Paradiso, essentially his travels through these three celestial realms.
Dante was born in the city in the year 1265, and Dante lived in Florence for the first 37 years of his life, but he was kicked out of the city in the year 1302. The same people who established the Republic of Florence end up dividing up into two rival factions, and Dante's faction was kicked out en masse. And he spent the remaining 19 years of his life in exile. He wrote and published The Divine Comedy while in exile. He died in exile. And his body still today remains in exile. In fact, Dante's tomb is in a city called Ravenna, and if you listen to my earlier podcast Ravenna, The Byzantine Empire Strikes Back, you'll actually hear quite a bit about this extraordinary city.
We just pretend like Dante is buried in the City of Florence, and the reason I bring this up is because at a certain point, I think you're going to all just wake up in the middle of the night in cold sweats when you realize just how much genius was produced by the City of Florence in a such a specific period in time. But I also want you to realize that the relationships between the city and those geniuses were not always the most friendly, and Dante is perhaps the most celebrated of examples. We might even add Michelangelo to this rather antagonistic relationship with Florence, especially for the last 30 years of his life.
Okay, we keep moving. You'll notice the pulpit, which is located out there, and we've already talked about why. The pulpit, of course, was the stand, it's suspended up there on one of those pillars, from which the priest would address his audience. And considering that there was once a rood screen, one of those dividing screens we talked about in the last podcast, now you know why. The priest, of course, preaching to the people, and the people were on the other side of that dividing screen.
Okay, and just beyond it you'll see another tomb monument, and upon it is written the name Niccolò Machiavelli. If you're not familiar with Machiavelli, you are probably familiar with some of his more well-known phrases, such as, "The ends justify the means." If you are fans of Mafia movies, you've heard him quoted in just about every one. "Is it better to be feared or loved? It is better to be feared." Machiavelli is the father of political theory. He was a Florentine, born in the 15th century, and he was born for politics. He was the youngest chancellor in the history of the republic.
But Machiavelli was actually removed from office when the Medici took control of Florence in 1512, and sent into exile. And while he was in exile, (a) Machiavelli himself claimed that he was bored out of his mind, because none of these provincial farmers knew a lick about politics, which is all he really cared about, and (b) he did everything he could to essentially ingratiate himself with the Medici rulers of Florence, so that he could get his old job back. All he wanted to do was go back to work in city hall.
And so he sat down and wrote a handbook for rulers called The Prince and sent it in. Now, The Prince was largely ignored until the following century, but eventually because of his incessant badgering, the Medici did give Machiavelli a job, albeit it a rather secretarial one, and he did go back to work in city hall until he died in the year 1527. Now, the tomb that you're looking at there of Machiavelli is actually not the tomb. We don't know where his body is. There is a Machiavelli family tomb somewhere in Santa Croce. We've just lost its whereabouts technically, and so what they've done is to put this 18th century sort of monument up on the wall to at least give us an object that we can look at when remembering this other great famous Florentine.
Okay, keep making your way down. You're going to pass the door, and then you'll see two tombs that look rather similar, one of which is a bit more dirty than the other. The one to the left-hand side, you'll actually see the name Gioachino Rossini written on it. If you're not familiar, Gioachino Rossini was the great 19th century Italian composer. And believe it or not, even if you think you're not familiar with Rossini, you are familiar with Rossini. Ever hear a tune that goes (singing)? Better known as the theme song to the old television show Lone Ranger, when in reality it is part of the overture of an opera written by Gioachino Rossini called William Tell. That's where that musical piece actually comes from.
Now, if you look at the tomb, what you'll discover is that Gioachino Rossini was actually born in Pesaro, which is in the region of Le Marche in Italy, and he died in Paris. So the question is, what is he doing in Florence, and the answer is very simple. All the tombs that I've identified thus far are of figures essentially from the Renaissance peer. Now, consider though that in 1865, the City of Florence was actually made the capital of Italy temporarily.
And the problem was, of course, is that all these tombs were for older people. We needed someone a bit more modern, and so what the City of Florence decided to do was to actually purchase the remains of Rossini from the City of Paris. And those mortal remains were then transplanted into the church and put in the tomb that you see there. In fact, Rossini, along with Verdi, kind of wrote the soundtrack, if you will, to the Risorgimento, to the Unification, and so now we had a more contemporary figure buried amongst the great minds and artists of the Renaissance in the church as well.
So there are just a glimpse at the extraordinary collection of tombs, a shrine technically, to human creativity and human intellect as well in the great Basilica of Santa Croce. And now if you look to your left-hand side, what I'm going to do in my next podcast is actually take you up into the Bardi Chapel to discuss the frescoes painted there by Giotto, depicting scenes from the life of who else, St. Francis of Assisi. I will keep moving through and looking at how Giotto and St. Francis were so much in line with each other, and how Giotto in fact was the perfect artist to illustrate the great life of the revolutionary saint. So stay tuned for more.
For more information on lectures and programs in the United States, art history tours in Italy, and for online video lectures, visit rockyruggiero.com.
Sign up to be informed by email when we release new podcasts.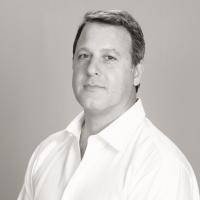 Rocky Ruggiero has been a professor of Art and Architectural History since 1999. He received his BA from the College of the Holy Cross and a Master of Arts degree from Syracuse University, where he was awarded a prestigious Florence Fellowship in 1996. He furthered his art historical studies at the University of Exeter, UK, where he received a Ph.D. in Art History and Visual Culture. In addition to lecturing for various American universities in Florence, Italy, including Syracuse, Kent State, Vanderbilt, and Boston College, Rocky has starred in various TV documentaries concerning the Italian Renaissance. He has appeared as an expert witness in the History Channel's "Engineering an Empire: Da Vinci's World" and "Museum Secrets: the Uffizi Gallery", as well as the recent NatGeo/NOVA PBS program on Brunelleschi's dome entitled "Great Cathedral Mystery."
Previous podcast
May 15, 2019
Next podcast
May 22, 2019
Videos You May Like