"Venus and the Lute Player" by Titian
In Titian's "Venus and the Lute Player" (ca. 1565–70), Venus, the goddess of love, reclines on a sumptuous bed as a well-dressed youth serenades her with a lute. Behind her, a tiny Cupid reaches up to crown her with a garland of flowers. Beyond the three figures, an open window looks out onto an expansive, lushly painted vista, where satyrs and nymphs can be glimpsed playing under the trees. Titian and his workshop produced multiple iterations of this subject, and some scholars believe the works are meant to allude to debates about how beauty is best perceived – through the eyes (the lutenist gazing at Venus) or through the ears (the music). This version hangs at the Metropolitan Museum of Art in New York.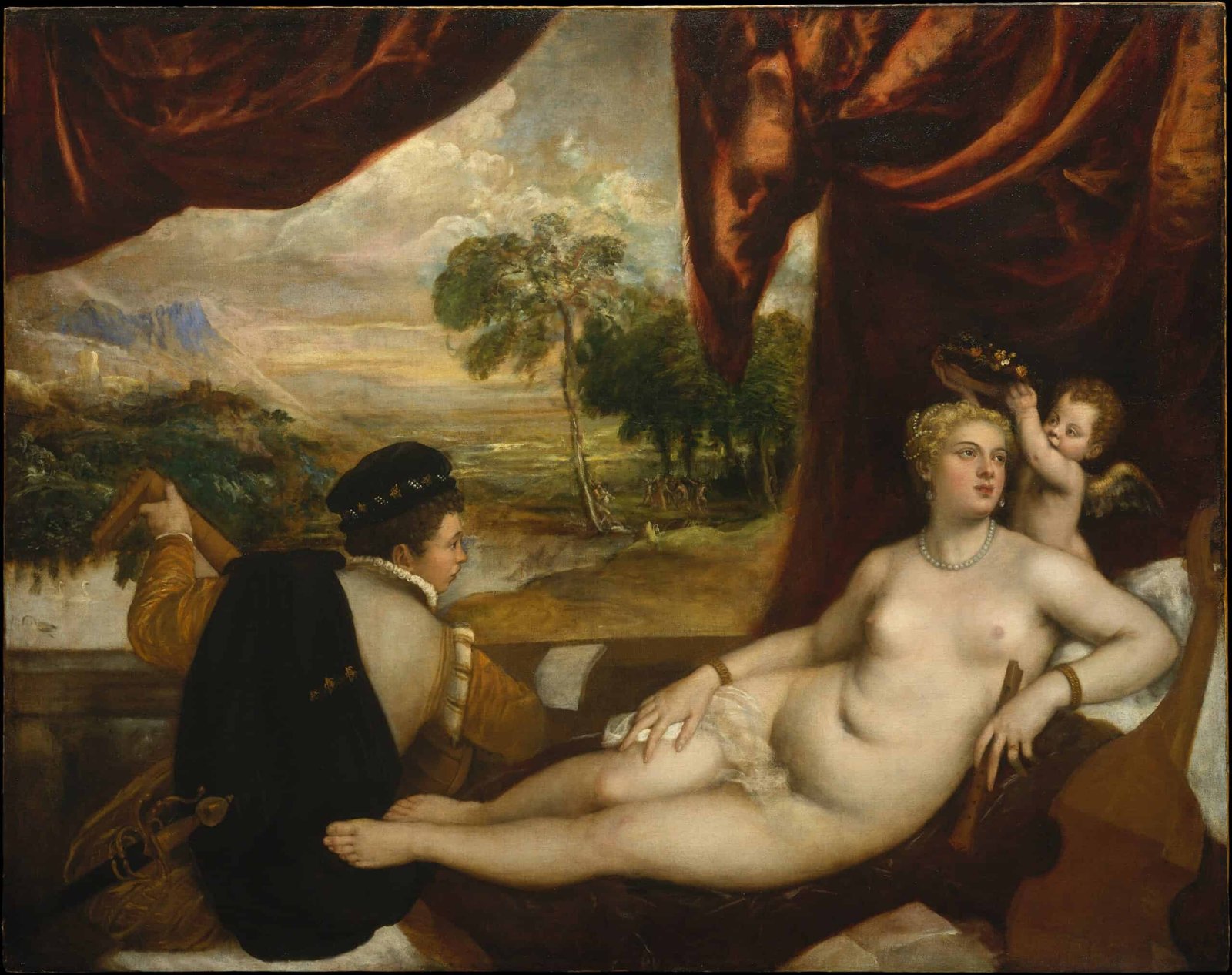 Special offer
This website uses cookies to improve your experience. We'll assume you're ok with this, but you can opt-out if you wish.Accept Reject Read More
Privacy Overview
This website uses cookies to improve your experience while you navigate through the website. Out of these, the cookies that are categorized as necessary are stored on your browser as they are essential for the working of basic functionalities of the website. We also use third-party cookies that help us analyze and understand how you use this website. These cookies will be stored in your browser only with your consent. You also have the option to opt-out of these cookies. But opting out of some of these cookies may affect your browsing experience.
Necessary cookies are absolutely essential for the website to function properly. This category only includes cookies that ensures basic functionalities and security features of the website. These cookies do not store any personal information.
Any cookies that may not be particularly necessary for the website to function and is used specifically to collect user personal data via analytics, ads, other embedded contents are termed as non-necessary cookies. It is mandatory to procure user consent prior to running these cookies on your website.