Episode 29: Padua – The Scrovegni Chapel Part 1: History
Episode Info:
This episode will address the history of the Scrovegni Chapel in Padua, Italy from its construction, to its patronage, to its decoration by the great painter Giotto. We will also discuss the modern system of conservation employed at the chapel in order to conserve the recently-restored frescoes.
View Transcript
Buongiorno! I'm Dr. Rocky Ruggiero. Join me in rebuilding the Renaissance and making art and history come to life.
Welcome to the Rebuilding the Renaissance podcast, your guide to the art and history of Italy from the glory of Rome to the magnificence of the Renaissance and now here's your host, Dr. Rocky Ruggiero.
Buongiorno, everyone. Our topic for this podcast is my absolute favorite work of art on the entire planet, which is called the Scrovegni Chapel. Scrovegni, which has a bit of a complicated Italian name, S-C-R-O-V, like Venice, E-G-N-I. The artist who is responsible for its decoration was named Giotto, or as I like to call him, the G-Man.
The years of decoration are 1303 to 1305. The patron of the chapel and the paintings inside was a man named Enrico, or as we call him in English, Henry, last name Scrovegni, and that's why we call it the Scrovegni Chapel. The chapel is located in the town called Padova, right? In Italian, it's P-A-D-O-V-A. We anglicized that name into Padua, P-A-D-U-A.
Now, let's unpack all of this information. We go all the way up and the fact that it's called the Scrovegni Chapel because it was actually a chapel owned by a family named Scrovegni. Now, consider that in English it's usually referred to as the Arena Chapel, A-R-E-N-A and if you visit the Arena Chapel in Padua, you'll discover why. In fact, just across the way are the remains of an ancient Roman amphitheater or arena and so we've nicknamed the chapel the Arena Chapel.
Now the reason I think we call it the Arena Chapel in English is because the word Scrovegni is a mouthful for most English speaking people, but consider that if you do visit Padua, you will not see the chapel referred to as Arena anywhere. All of the signs explicitly indicate the Scrovegni chapel. Just keep in mind that that is the actual name.
Now, Giotto, who I've introduced in several contexts now in these podcasts, particularly in the fresco cycle inside of Santa Croce, in the Bardi Chapel that we discussed earlier, and Giotto the most important artist of the 14th century, and also essentially the founder of what European art would be pretty much all the way up into contemporary times. Giotto the first painter to naturalize. The first painter to use nature as his model and as his inspiration so that we're moving away not from religious subject matter, because as you'll discover in a few minutes, the entirety of the subject matter of the frescoes is still Christian. I mean, this is essentially the monopoly of the market for art at the time, but the fact that the Christian subject matter is depicted in a very human way.
In other words, it's so human that oftentimes we forget that we're looking at religious imagery and this is really the genius of Giotto. It's about psychology, it's about emotion, it's about movement, making things look like they do in the real world. This was essentially his objective. The space becomes much more convincing. We've talked a bit about Byzantine art back in my podcast, the Byzantine Empire Strikes Back where essentially most of the two-dimensional artwork became two-dimensional, very flat and abstract to sort of suggest an other worldly setting for the artwork.
But with a Giotto instead, we're looking at three dimensions as we experience and live in them in our own world, but more importantly, Giotto in this particular context, and this is really when Giotto was at his best as storyteller, but as visual story teller. We might call him a movie director today if cinema had existed seven centuries ago because that is exactly how these frescoes will read, like a movie. I refer to the fresco cycle in the Arena Chapel as the seminal motion picture in history, and I refer to Giotto, who is of course their director, as the Alfred Hitchcock of the 14th century. But no one, not even Hitch himself tells a story like Giotto does, and you'll see what I mean when we actually get to those paintings in my next podcast. But for now, I just want you to know that we're talking about this extraordinarily important artist.
Now, the other issue with Giotto is the date. I mentioned that we usually consider the date of the paintings in the Scrovegni Chapel to fall in the two year period between 1303 and 1305, which is A, an incredibly short period of time in which to paint such a large quantity of fresco and it's not a huge chapel. When you visit the Scrovegni Chapel, I like to describe it as being about as large as a large American garage. I mean it's by no means overwhelming in scale, but it is a chapel that looks like it was designed specifically to have its walls covered in fresco painting. In fact, it has been proposed by several art historians that Giotto may have been the architect of the chapel as well because it looks like a painter's dream. In other words, if a painter could design a space, he would probably design it such with a tremendous amount of wall surface so that he could then subsequently decorate that wall surface. That's exactly the case that we see with the Scrovegni Chapel as well.
B, if in fact he's painting there in 1303 to 1305, where was Giotto beforehand? Okay, and we go back to this Assisi question that I mentioned in an earlier podcast. Was Giotto responsible for those frescoes in the upper basilica of San Francesco in Assisi? Again, we'll probably never know, and I've mentioned before that if you ask me, I don't think so, but the Assisi frescoes would introduce a logic to Giotto's oeuvre, right to his artistic career. So that, oh look, he was first in Assisi working on those frescoes in the upper church where hasn't quite reached his persona. He hasn't really sort of fallen into his skin yet, which is why perhaps they don't look convincingly like Giotto, but then he follows up those paintings with the frescoes in the Scrovegni Chapel.
Now, that's a very convenient way for us to kind of reinvent Giotto's artistic career. It would also essentially avoid a very disturbing issue, which is how could someone like Giotto just suddenly appear on the scene in 1303 in Padua in the Scrovegni Chapel and produce one of the most extraordinary works of art that our species has ever produced.
In other words, without something coming before, it's almost impossible for us to accept the fact that he could have created the frescoes in the Scrovegni Chapel ex novo. There must have been something leading up and that something very conveniently could have been the frescoes in San Francesco. Although again, I don't think he was the author, but consider that. That is where we are in Giotto's career. So, that most Italian speaking art historians will say the frescoes in San Francesco first and then the frescoes in Padua second. Whereas I'm inclined to believe that the ones in Padua were actually his first major works.
It's curious in fact that a Paduan patron, this Enrico Scrovegni who was from Padua, one of the wealthiest men in the city, would actually call to Florence for an artist to decorate his family chapel. This of course means that Giotto's reputation preceded him. He must have already been famous by the beginning of the 14th century or how else could a Paduan have learned of him.
Now granted, Enrico Scrovegni, who by the way was a usurer by profession and usury is the practice of lending money on interest. It's U-S-U-R-Y. If you practice usery, you are a usurer, U-S-U-R-E-R. Now consider that usury is considered a sin by the Catholic Church and the reason that you should not lend money on interest is that by doing so, you are technically controlling time. In other words, the amount of time required to pay that money back in according to of course, Christians, only God can control time. So, lending money on interest is a no-no in the Catholic church.
Technically most bankers at the time were in fact performing this particular time. Usury was, we like to think of it as lending money on excessively high interest rate, but it doesn't really have to be excessively high. Consider that the average interest rate on loans in the 14th century was hovering around 25%, which today legally would be considered usury and technically would be illegal. But consider that the returns on investments could often be as high as 100% all right, so there is a relative scale here that we need to consider.
Now, Enrico Scrovegni because he was a usurer or what we would term more in a politically correct way, a banker at the time, may have had Florentine connections. We've already talked about the Bardi and the Peruzzi families in Florence, which owned Europe's number one and number two banks. Perhaps that was where Enrico Scrovegni had met Giotto doing business in Florence and seeing his work. But the question is, what work? In other words, those Bardi Chapel frescoes are 15 years later in 1317. His Madonna and Child in the Uffizi is 1310. Somehow this Enrico Scrovegni came across Giotto and invited him to Padua to decorate the walls of his chapel.
Now, consider as well that the Scrovegni chapel is really nothing more than a family chapel, just like the ones that we were discussing inside of Santa Croce. The major difference with this chapel though is that it wasn't inside of a church. The Scrovegni Chapel is freestanding, although it was once attached to the family palace of the Scrovegni.
Now that palace, which was just to the left, when you're looking at the Scrovegni Chapel, you can actually see a fragment of a pilaster that's stuck to the left hand side, which was the pilaster supporting an arch. The arch in turn physically supported to the palace of the Scrovegni itself. Now that palace was destroyed in the 18th century. We still have images of it. There are paintings of it, but the palace is no longer there. Technically the Scrovegni Chapel was a palace chapel, which is not as uncommon as it sounds, but like the chapels that we were talking about in Santa Croce, was also used for burial. In fact, when you eventually make your way inside, you'll see that just behind the high altar of the Scrovegni Chapel is the tomb of Enrico Scrovegni.
Now again, the palace was destroyed in the 18th century and when they knocked it down, they also removed the porch that was attached to the front of the Scrovegni Chapel itself. There was once a porch above the door that was destroyed, or perhaps most devastatingly, what they did was to remove the layer of stucco or plaster that covered the outside, exposing the brick that you see today.
Now again, aesthetically it may have improved the overall look of the Scrovegni Chapel, but by removing the porch from the facade and by removing the stucco, which covered the exterior walls, they made the chapel extraordinarily vulnerable to the elements, and in fact, when you walk into the Scrovegni Chapel, you'll notice that the western side, which is where the Last Judgment fresco is located, is quite damaged. The reason is because once the stucco and porch were removed, that wall was now directly exposed to the elements, wind and rain and what have you, which gradually caused deterioration. Consider as well that the nearby church of the Eremitani, the Eremitani were Augustinian friars. That church suffered a direct bomb hit during World War Two and was essentially blown to smithereens. It's all of maybe 50 meters away from the Scrovegni Chapel and if you're there, make sure you walk into the Church of the Eremitani.
You will see really disturbing black and white photographs of the condition of that building after the bomb struck it destroying one of the most important fresco cycles of the Renaissance, which was the fresco cycle in the Ovetari chapel painted by Andrea Mantegna, and Mantegna, who we'll talk about in later podcasts, went on to achieve fame in the northern Italian city of Mantua, but Mantegna was actually from Padua and one of his earliest commissions was in fact the fresco cycle in the Ovetari Chapel in the Church of the Eremitani. Unfortunately, those frescoes were destroyed.
Consider by the way that it was an allied bomb that destroyed the church, and that allied bomb was actually directed to the train station of Padua, which is located about a mile away from the church of the Eremitani. In fact, one of the stories that I heard directly from a World War Two air force pilot was that one thing the pilots figured out was that they should aim to miss. In other words, if they aim to miss their objective or their target, they were much more accurate than they were if they actually then aim for the target themselves.
In other words, you're looking for the train station and you hit a church a mile away. Well, if you aim for the church a mile away, there was a higher probability of actually hitting the train station. I say this facetiously, but I'm crying inside obviously when the victim of war is something as important as a church and the fresco cycle within, but all of this essentially to say that it's almost miraculous that the Scrovegni Chapel survives down to our day. Because again, you know the building goes down, the palace was destroyed in the 18th century, the direct bomb hit to the other side, all the damage that was incurred by the removal of the porch and the stucco, but there it is. It's still stands there. A kind of last man standing in Padua.
I just beseech you. I beg you, if you're in the area, stop off. All trains going to Venice, pass through Padua. It's about 20 minutes west of Venice and all you have to do is hop off the train again and walk about a mile and you're at the Scrovegni Chapel and you can walk back, hop on the next train and go on to Venice.
You need to make a reservation. This is important as well because the experience for getting into these Scrovegni Chapel is one that I think we're gonna have to get used to. In other words, you can't just show up. Well, you can show up and hope that there is availability, but theoretically you are supposed to reserve your time of entry for the Scrovegni Chapel.
The website is www.cappelladegliscrovegni.it and you go on and you reserve your spot. You show up about 20 minutes earlier than your reservation time. You collect your tickets, you drop off your bag at the coat check and what have you, and then you make your way to the backside of the chapel. Where in the 1990s, in fact the entire chapel was restored in the 1990s, they also erected this large glass decontamination chamber just outside and next to the chapel. What happens is that when your time arrives, when it's your time for entry, all of the people in that chamber are pushed into the chapel. Then you are allowed into this large glass chamber where you sit down, the doors shut and then a video, a movie is put on and you sit there for about 15 minutes watching this very informative and well done movie about the chapel and more importantly about the restoration and what that restoration means.
Now the entire time that you are in there, you are being deionized. In other words this high tech equipment, which is removing all of the impurities off of our persons. We'll talk more about this as this podcast series progresses, but the worst enemy for a work of art is the visitor. We walk into a room with a work of art and A, we're just increasing the humidity dramatically. We're producing about one gram of water per minute by simply breathing and if you put many of us in a room, you can imagine that the humidity simply spikes.
Two, when we walk into a room with a work of art, we're bringing all that gunk with us. What I mean by gunk is all the pollution outside and that that gunk is on us. It's on our persons, in our clothes and on our shoes. We walk into the Sistine Chapel, we walk into the Academia, we walk into the Uffizi, we walk into the Scrovegni Chapel and that stuff starts floating around and it begins to settle on the paintings and it begins to deteriorate the paintings.
To avoid all this, what we do is to clean people off before they walk into the Scrovegni Chapel. Now my advice, if you walk into that decontamination chamber, go right up to the front, grab a front row seat because once that movie ends and you see the people walk by in these hermetically sealed hallway that's adjacent to the room, your doors will open and at that point I encourage you to scramble. I always tell my students, "Look, just follow my lead," and as soon as the doors open, I'm sprinting into the chapel because I want to enjoy every waking second that I get inside because again, it's only about 20 minutes and believe it or not, there's so much to see that those 20 minutes go very rapidly.
You get inside of the chapel and they shut the doors and you don't know where to look. There's just so much going on. But this reality of cleaning people off before going into the chapel is one again, that that might be a kind of prototype for what will happen in most places. I wrote a blog about the overwhelming number of people being let into the Vatican museums and the Sistine Chapel and in the blog, I claimed that they were letting something like 27,000 people a day into the Sistine Chapel.
I learned from a very reliable source that the record for total number of entries in a day at the Vatican museums is 35,000 people. Now as much revenue as that might produce, obviously the effects are devastating and I think we're all being very short sighted in enjoying the revenue gained by such massive numbers, but not really knowing what the effects will be over the longterm or what have you. One wonders whether or not the solution for the Sistine might be something similar to what we have at the Scrovegni Chapel, which is essentially letting a limited number of people in and decontaminating them as they do. In fact, the rugs that you'll see in this room are also designed such that they remove all of the impurities from the bottom of your shoes. It's a rather interesting and modernized system.
This is your experience in the chapel. Once you're in there, we'll talk more when we get to the actual fresco part of my next podcast for now. But again, you're only given about 20 minutes inside of the actual chapel proper. The lighting is phenomenal and you'll see it's very, very extraordinary place to take some pictures home, but none of your pictures of course will be close to what you'll find in the bookshop itself.
Okay, now let's get to the actual history of the chapel. I want to cover this before we get into the paintings, which again, we'll be doing in a subsequent podcast, but every book you read, will essentially say that the reason Scrovegni paid Giotto to perhaps build and to certainly decorate the walls of the Scrovegni Chapel was that he and his family had been the victim of some negative PR.
That was mentioned, specific mention in the most popular piece of literature circulating at the beginning of the 14th century, which was a book called the Inferno written by a Florentine poet named Dante. Now remember Dante, we talked about this in my Santa Croce podcast was born in Florence in 1265, but Dante was kicked out of the city in 1302 and spent the remaining part of his life in exile.
In fact, one very interesting anecdote comes out of Dante's exile, and I have to mention it now. That is one of the places that Dante went was Padua and the reason he went to Padua was because his paisano, Giotto was there painting the Scrovegni Chapel. They were also very good friends and the story goes that one day Dante was in the chapel watching Giotto at work. He was painting these frescoes and Dante's comment to Giotto was, "Why are your painted figures so beautiful, but all of your children so ugly?"
Okay, now in addition to being one of the most extraordinary artists of all time, Giotto we're told was a rather virile man, the proud father of something like 11 or 13 children and Giotto's response to Dante was, "Well, I paint my figures by day, but I make my children by night. I paint my figures by day, but I make my children by night." Now this kind of exchange is one that perhaps I and a buddy might have at a bar on a Friday night after a couple of beers, but one does not expect Dante Alighieri and Giotto di Bondone, two of the greatest artists in history to sling it back and forth this way.
Now, did this exchange actually take place? Who knows and who cares, but I think it's important. In fact, Giorgio Vasari, the author of The Lives of the Artists is the one who puts this little anecdote into the mouths of the artist and I think the point that Vasari is trying to make is that they're just regular guys. Yes, they are extraordinarily talented. One, producing one of the most extraordinary pieces of literature of all time, the Divine Comedy. The other, Giotto, essentially revolutionizing painting forever, but yet both of them just kind of regular guys cracking jokes the way we crack jokes and so that kind of regular guy attitude is one that is very much reflected in their regular guy artwork.
Now, consider again that the major innovation of Dante's Divine Comedy was that he wrote the work in the vernacular, which was very uncommon. In fact, it was unique at the time. All works of literature, which were mainly ecclesiastical works of literature at the beginning of the 14th century, were written in ecclesiastical Latin. That was the lingua comune, that was the language spoken amongst all courts. Dante instead wrote his Divine Comedy in the vernacular, in the locally-spoken language, which of course for Dante was Tuscan. The language that would become the language that we call Italian today.
Now, most people misinterpret this fact as meaning that more people could read the Divine Comedy and in reality that is not the case. The literacy rate remained what it was, which was hovering somewhere between 1% and 3%. The innovation of Dante's Divine Comedy is that more people could understand it. In other words, if one out of 100 people could read, Dante's Divine Comedy did not change that particular statistic, but that one could now read to the other 99 and those other 99 could understand it.
Again, if one could read but was reading to the others in Latin, it wouldn't make heads or tails to them, but technically now because he's reading in their language, Dante is popularizing literature. This was his big in, aside from the literary quality of the work, which is obviously beyond discussion, the major revolution was that Dante wrote the Divine Comedy in the vernacular, which is essentially what Giotto is doing with his paintings.
In fact, this is how I like to describe Giotto's artwork, I call it the visual vernacular Just like Dante writing in the common language, Giotto is painting in a common visual language, one that people can identify with because these religious characters from the Old Testament and the new testament and from medieval apocryphal legend look just like you and me, and this is the revolution.
But, let's get back to this Dante connection. In the 13th canto of the Inferno, as Dante is moving through the various circles, he comes across the area in Hell that is reserved for usurers and Dante describes what he sees and what he sees are three men sitting. Now he doesn't name them, but what makes Dante Dante is that he's so clever, he doesn't have to name them because he says that these men have money bags wrapped around their necks and upon those money bags are symbols and the symbols are of course the coats of arms of their respective families.
Two of the three usurers are Florentine, but one, and he actually speaks to Dante, he says, "Here I sit, one Paduan." In other words, "Here I sit, one person from Padua," and the symbol that Dante describes on his money bag is a big fat white sow or pig, the big fat white pig. The Italian word for sow is, scrofa, S-C-R-O-F-A and scrofa is the root of the proper Italian family name Scrofani or Scrovegni.
It's not the most noble symbol in the world, but the big fat white pig is the coat of arms of the Scrovegni family. When Dante identifies that symbol and the guy says, "Look, I'm Paduan," then technically everyone knows that the person sitting there, it's not Enrico, it's not the guy we're talking about, but it's Enrico's father whose name was Reginaldo degli Scrovegni, who was a notorious usurer right at the end of the 13th century.
The idea that technically, it's not a great marketing ploy to have the CEO of your bank singled out in one of the circles of hell. I mean this obviously does not add much to consumer loyalty when regarding your business. It's generally seen that what Enrico Scrovegni is doing by paying Giotto to build and decorate the chapel was essentially trying to make up for or expiate daddy's sins. In other words, to kind of clean up their public image he invests all of this money in the creation and decoration of the chapel.
What in reality, such a reality is impossible because as I mentioned before, the frescoes were actually painted in 1303 to 1305, but the year of publication of Dante's Inferno is 1314 so how could the scrub a new chapel have been a reaction to a work of literature that was published 11 years later? In fact, I'm inclined to believe that the situation was exactly opposite. I think that when Dante shows up and sees Giotto painting, what is an extraordinarily complex decorative complex for the 14th century, there aren't many comparable chapels in size and decoration as well. You can almost imagine Dante looking at all the money being spent, Giotto with his workshop, working to complete the frescoes and thinking to himself, "Wow, this Scrovegni must have been one nasty guy if in fact his son is spending all of this money to create this kind of public image of piety and honor his father." It may have actually been what compelled Dante to include Reginaldo degli Scrovegni amongst his sinners, specifically usurers in Hell.
That is essentially the history leading up to the chapel itself, leading up to Giotto's execution of the frescoes and what we'll do in my next podcast is actually begin to break apart the scenes. This will take place over several podcasts now so that we don't try to cram too much into a single episode, but what we'll do is break down the iconography, the different subjects that are being depicted, how you're to read the chapel, and then little by little, I'll essentially be reading a movie to you as we get into the particular scene. So stay tuned for more about my absolute favorite work of art, which is the fresco cycle painted by the G-Man, Giotto in the Scrovegni Chapel in Padua.
For more information on lectures and programs in the United States, art history tours in Italy and for online video lectures, visit rockyruggiero.com.
Sign up to be informed by email when we release new podcasts.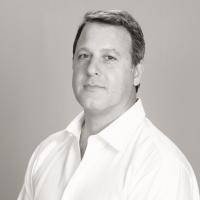 Rocky Ruggiero has been a professor of Art and Architectural History since 1999. He received his BA from the College of the Holy Cross and a Master of Arts degree from Syracuse University, where he was awarded a prestigious Florence Fellowship in 1996. He furthered his art historical studies at the University of Exeter, UK, where he received a Ph.D. in Art History and Visual Culture. In addition to lecturing for various American universities in Florence, Italy, including Syracuse, Kent State, Vanderbilt, and Boston College, Rocky has starred in various TV documentaries concerning the Italian Renaissance. He has appeared as an expert witness in the History Channel's "Engineering an Empire: Da Vinci's World" and "Museum Secrets: the Uffizi Gallery", as well as the recent NatGeo/NOVA PBS program on Brunelleschi's dome entitled "Great Cathedral Mystery."
Previous podcast
August 7, 2019
Next podcast
August 14, 2019
Videos You May Like