Episode 227 – Titian's "Venus and Adonis" (Prado Museum, Madrid)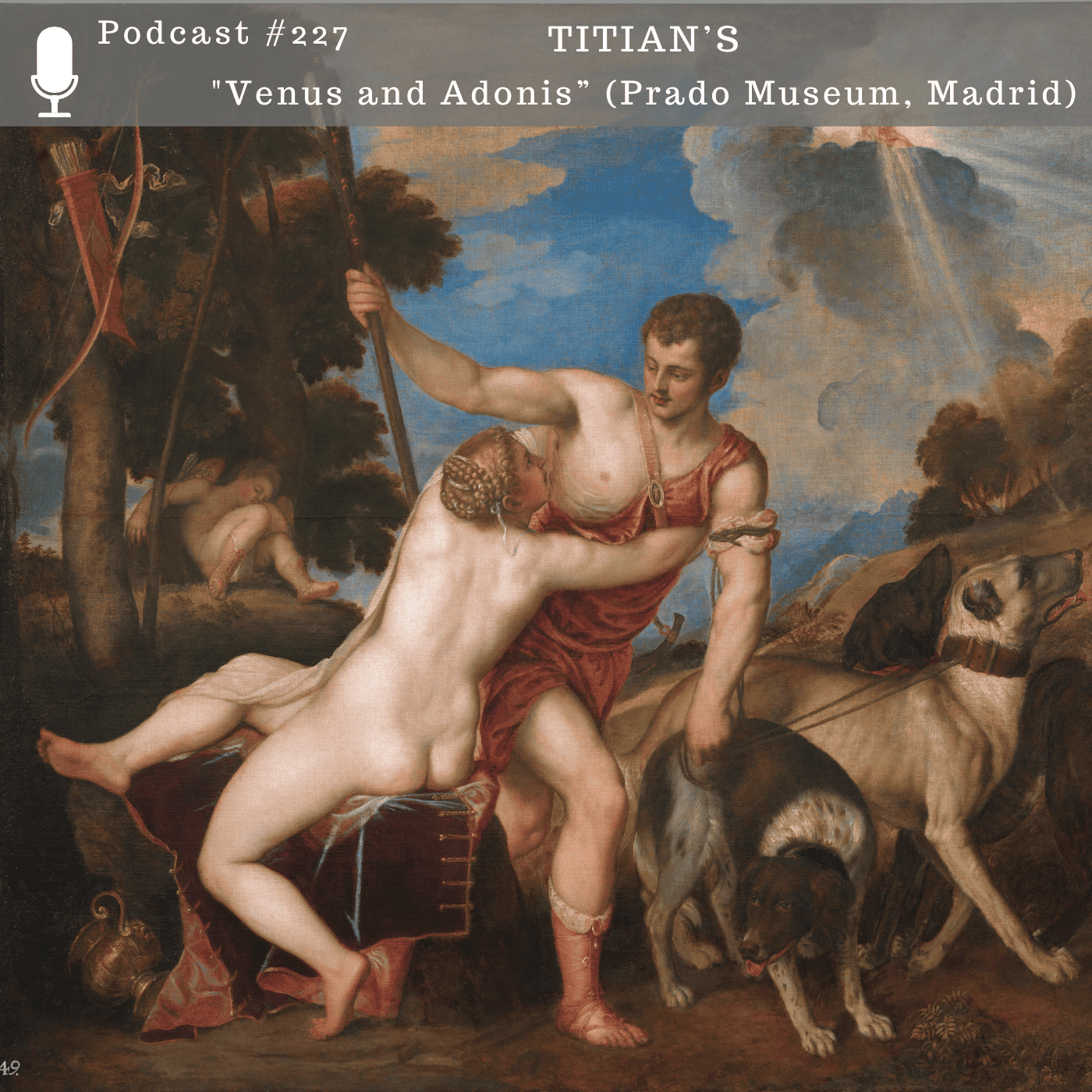 Part of Titian's six mythological paintings for King Philip II of Spain known as the "Poesie," the innovative and sensual "Venus and Adonis" was the most popular. We know this because some 30 versions of the painting exist today, all of which can be traced back to 2 main prime types – the Prado and the Farnese versions – both of which are discussed in this episode.
Sign up to be informed by email when we release new podcasts.